Last year the girls and I made our first quilt for the Touch of Comfort program.
We are in the process of making a few more quilts this summer too.
This is a program that has really touched our hearts – — it brings warm and cozy blankets to kids in hospitals.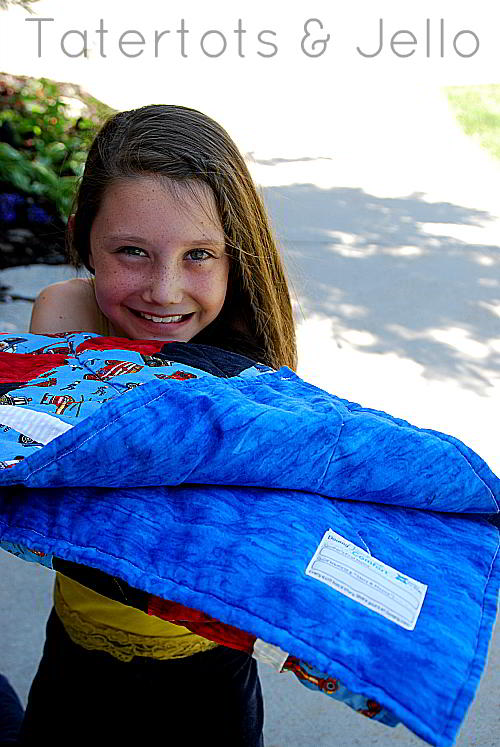 Since 2009, the Touch of Comfort Program has provided over 30,000 quilts to sick kids.
It's easy to get involved. You can order a free quilt kit from Quilts for Kids. It includes all the fabric you need, along with instructions and a label to help you share your story with the child who receives your quilt. I love how the Downy Touch of Comfort quilt tag connects quilters, volunteers, hospital workers and families. This was the first quilt we had ever made and it was such a great experience for my daughters and I.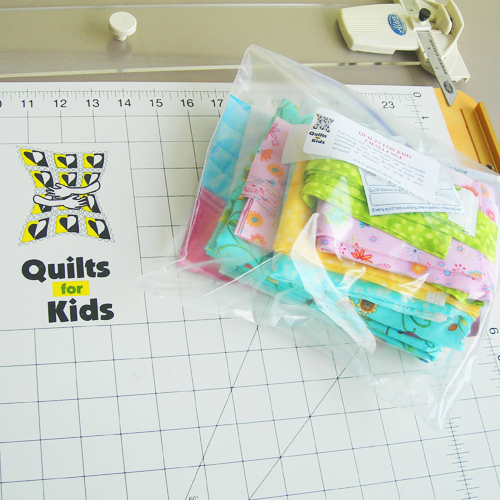 And now, Downy is making it even easier to help:
just visit Downy's Facebook Page and share what brings you comfort — and they'll donate $2 to Quilts for Kids.
Let's help them meet their goal of donating $20,000 to Quilts for Kids.

I love the idea of giving comfort to sick kids. My son was hospitalized when he was only 3 years old. It was a scary time for all of us. But it was especially scary for him, as a little three-year-old away from home, not fully understanding what was happening. Any warm touches to help his hospital room feel like home would have been wonderful.
Millions of American children are hospitalized each year — and face the challenge of an unfamiliar hospital environment as well as overcoming illness or injury. Warm blankets and cozy quilts can help them feel more comfortable during hospital stays and medical treatments. That's why I love Downy's Touch of Comfort program.
And you can use the #DownyComfort hashtag or visit
Facebook.com/Downy
to help spread the news about this incredible program.
The Founder of Quilts for Kids, Linda Arye, has delivered thousands of quilts from volunteers to hospitalized children. Here's her story.
Faith received a quilt when she was hospitalized. Here's her story:
You can find out more about this inspiring program at
Downy.com
.
And spread the word: don't forget to use the #DownyComfort hashtag.
It only takes a minute or two and it can make such a difference in the life of a sick child.
xoxo

This post was sponsored by Downy Touch of Comfort. I am proud to be teaming up with Downy's Touch of Comfort Program. All opinions are 100% mine. See my disclosures.