Hey, hey TT&J readers! It's Jessica from Mom 4 Real, and I am so excited to be here!
I've been working on sprucing up my living room a bit this Summer. I wanted to insert a little more color into my decor. I have a crazy love for aqua, and have recently been bitten by the the yellow bug as well, so these are the colors I decided to use in my gallery wall. There was one problem though…as much as I was loving my colorful gallery wall, I did not love the chest below it. So, I decided to spruce it up a bit!
Some of you may think it's pretty as is, but I just didn't love it. I wanted something with a little more color. I wish you could see the picture of this chest before I painted it white years ago. It was horribly scratched and dark brown. For years, we kindly referred to it as the coffin. I know that sounds morbid, but it was truly awful. The inside is amazing, and the perfect place to store our family scrapbooks and keepsakes, but it can be cute too, right?
Here's how I made it:
I thought about stenciling it, but decided to go with a barn door look instead, I am a Kentucky girl after all!
I simply taped around the tops and sides using Frog Tape, then taped an X on each side, making sure they were centered.
Next, I painted over the tape. I painted two coats.
I love the way it turned out! Just the right amount of color for me.
And, it ties my little gallery wall together!
I just love taking something old and giving it a new look!
Thank you so much for having me!!!
Jessica! What a clever idea.
I love it and I think it looks so great in your home!
Here are some other great ideas from Mom 4 Real: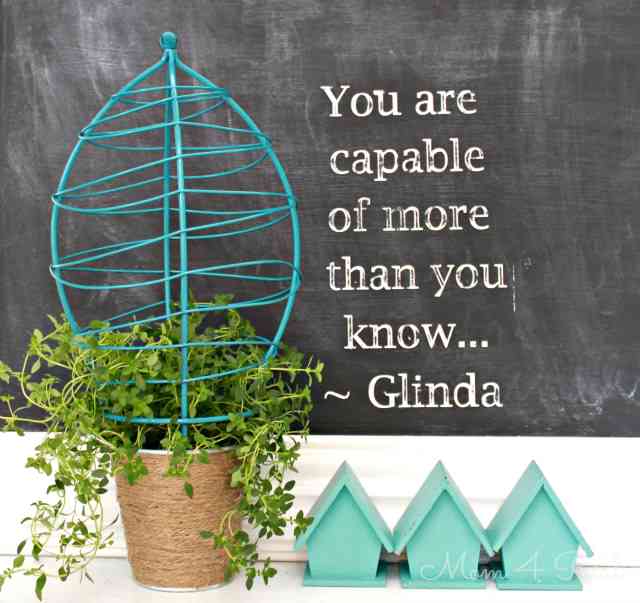 I love this planter Jessica made inspired by the new Oz movie – and she's sharing a free chalkboard printable too!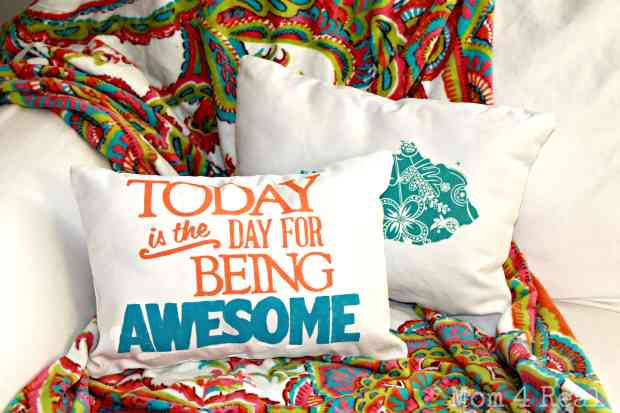 Can you believe that Jessica made this pillow using freezer paper? Awesome! Today is the Day for Being Awesome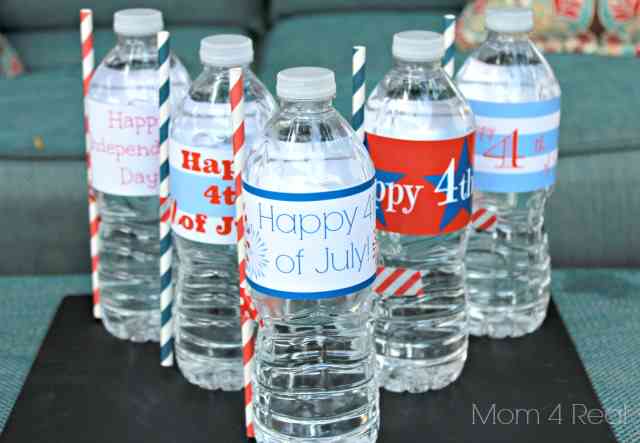 And be sure to print off these free Fourth of July Water Bottle Printables that Jessica made!
You can find even more great ideas over at Mom 4 Real – you'll love it!
Have a Wonderful Day!
xoxo