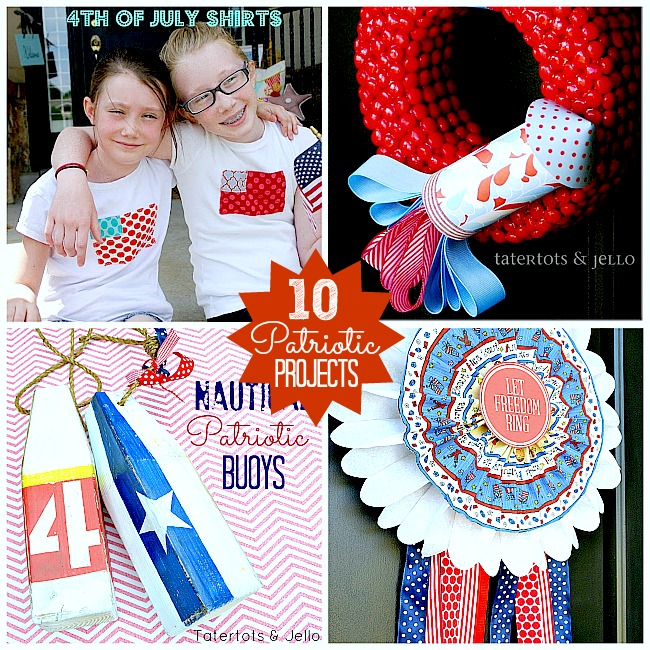 The Fourth of July in the U.S. is coming up soon! It's one of my favorite holidays. When we moved to Utah a few years ago, we were pleasantly surprised to discover that our new neighorhood has had a home-town Fourth of July parade for the past 60 or so years. It's right around the corner from our home. It actually happens right in front of the 1905 Cottage. Isn't that fun??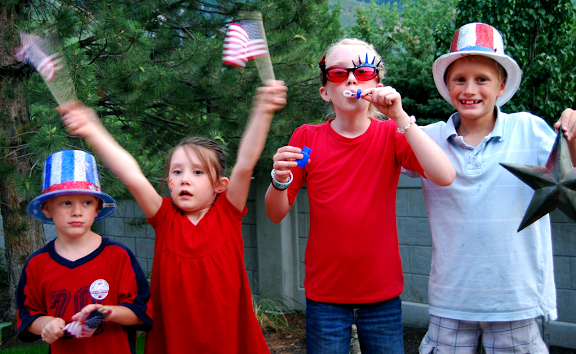 I love that the kids can be in the parade. Over the years my kids have had a great time decorating their bikes and also taking turns throwing candy out of the sunroof of my husband's vintage Bug.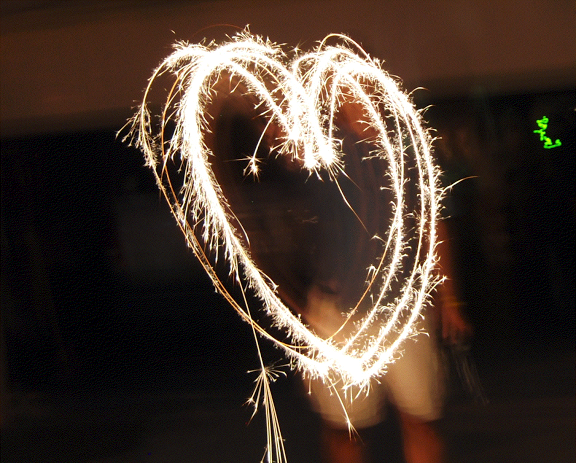 This year we are going to watch it from the front yard of the cottage. I am also planning on having the 1905 Cottage open for people to come through if they want. We are scrambling to get the kitchen done. We have the cabinets in, the countertops are going in at the end of the week and hopefully we can put the backsplash tile laid and grouted next week.
I'll share more on the open house – I'd love to have you stop by if you are in the area!
So in the meantime, I thought it would be fun to share a few Patriotic Projects YOU can make to celebrate the holiday!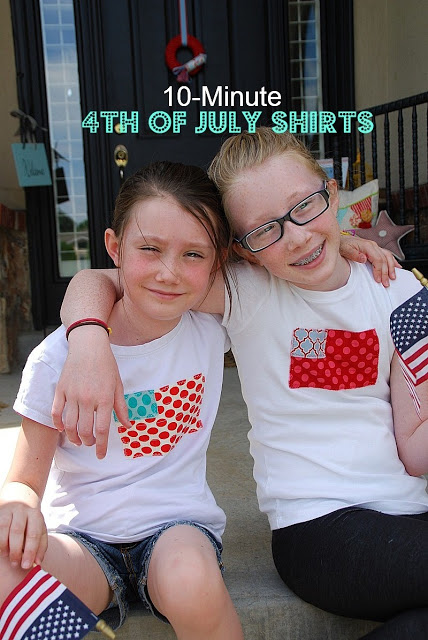 This was one of my favorite projects to make! And it's so easy too. 10-Minute Fourth of July Shirts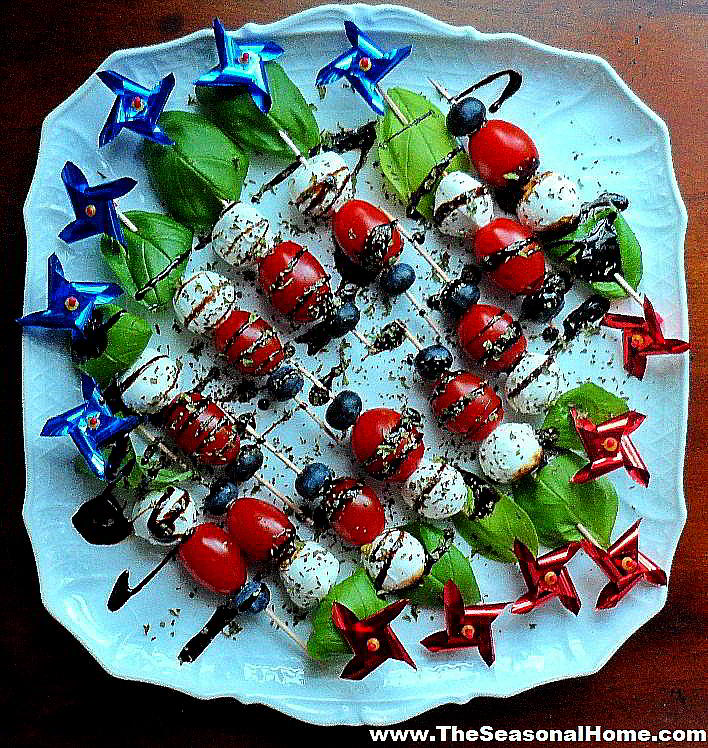 Fourth of July Pinwheel Skewers plus MORE Patritoic Food Ideas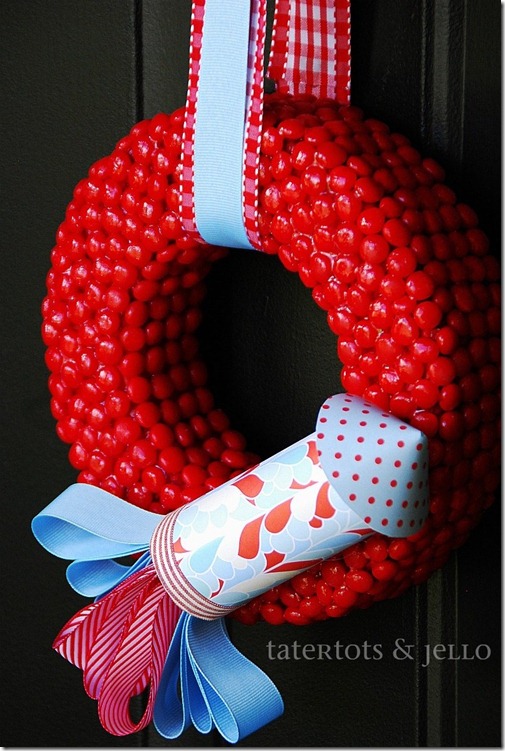 Red Hots and Blue Rocket Wreath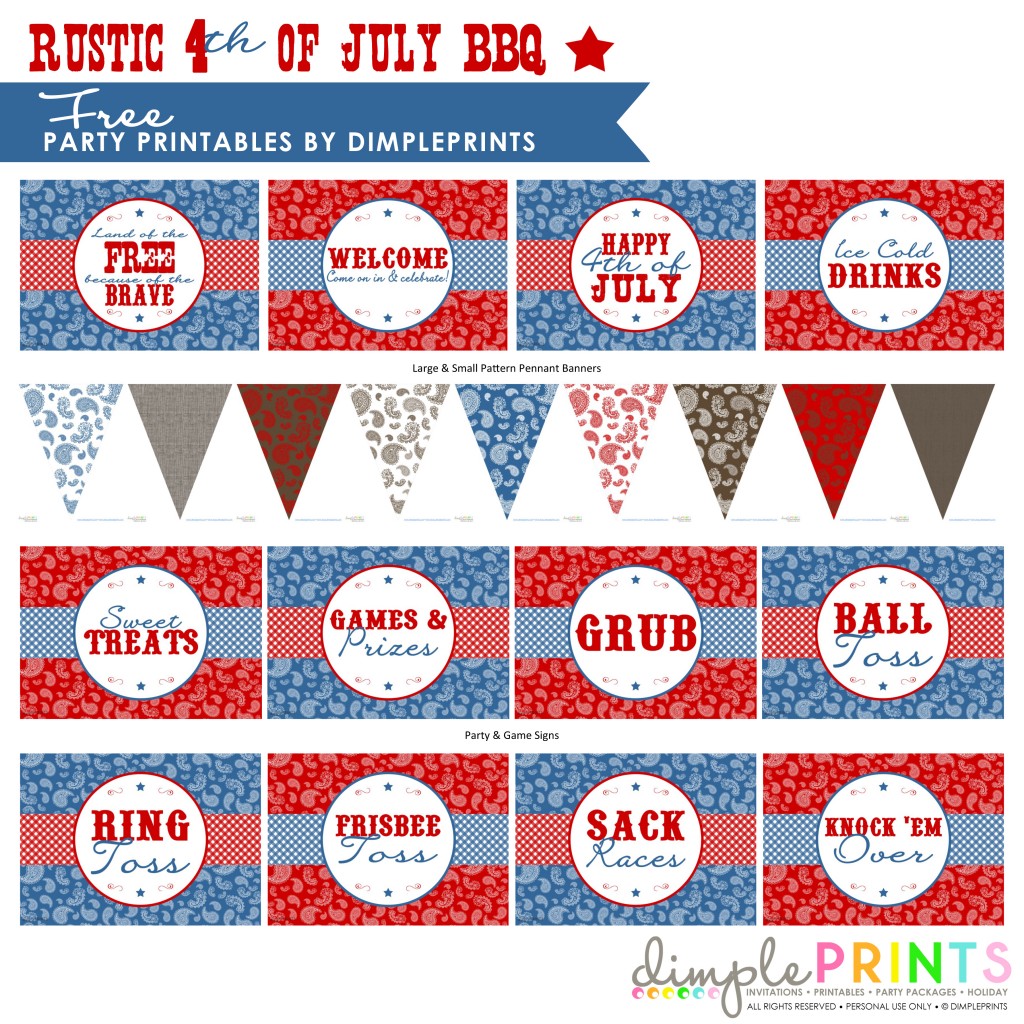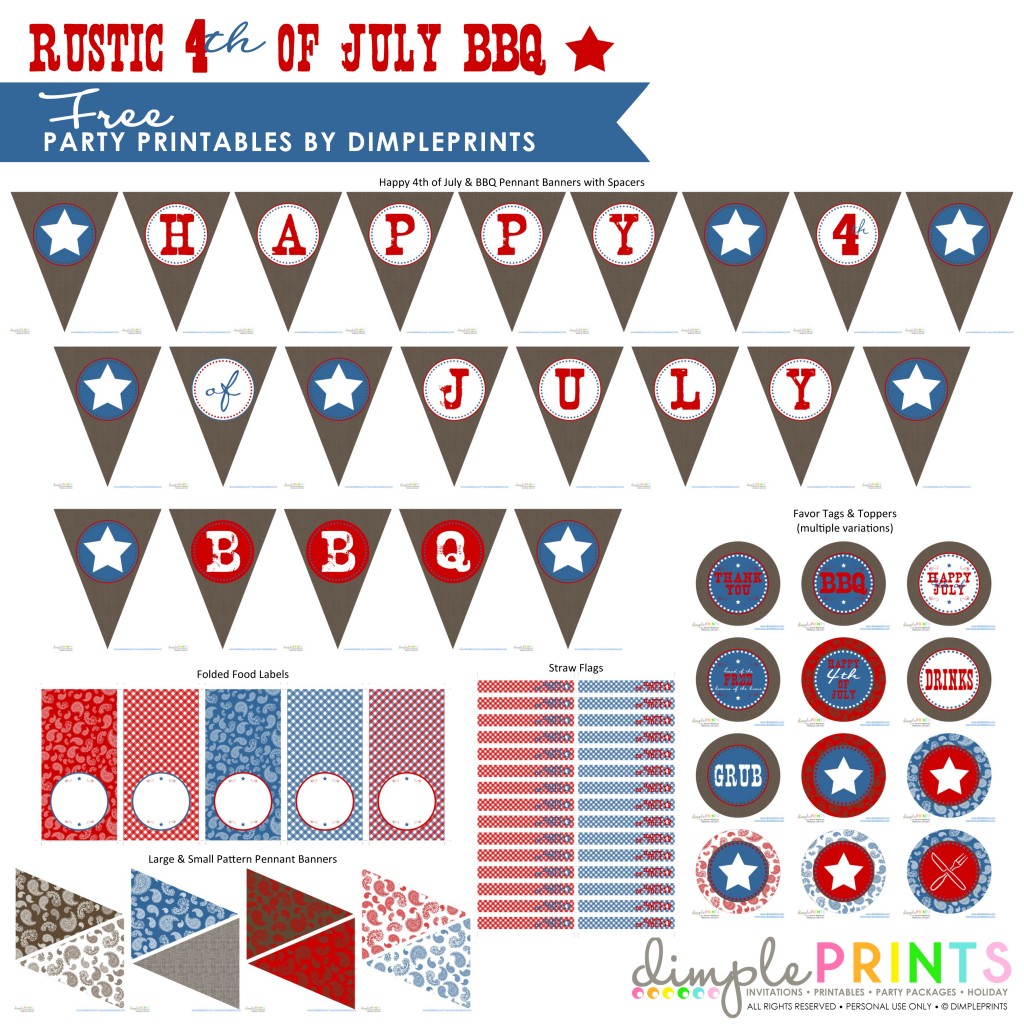 Rustic Fourth of July Picnic ad BBQ Printables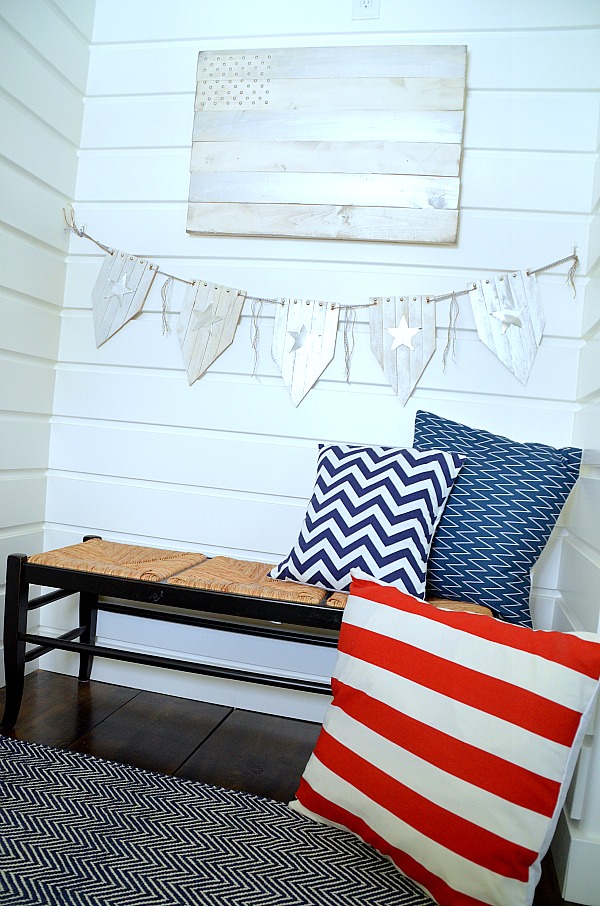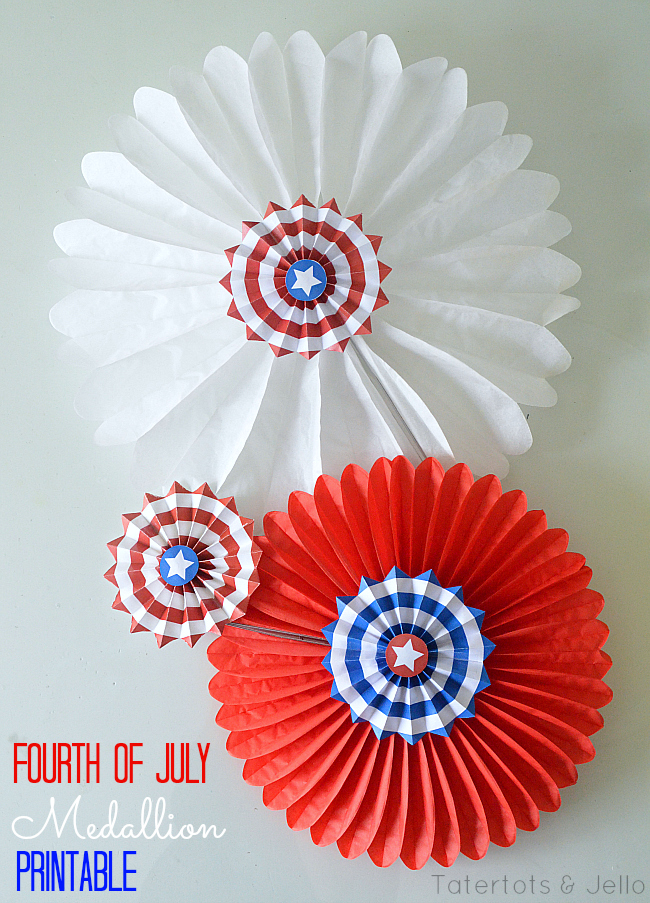 Patriotic Medallion Printables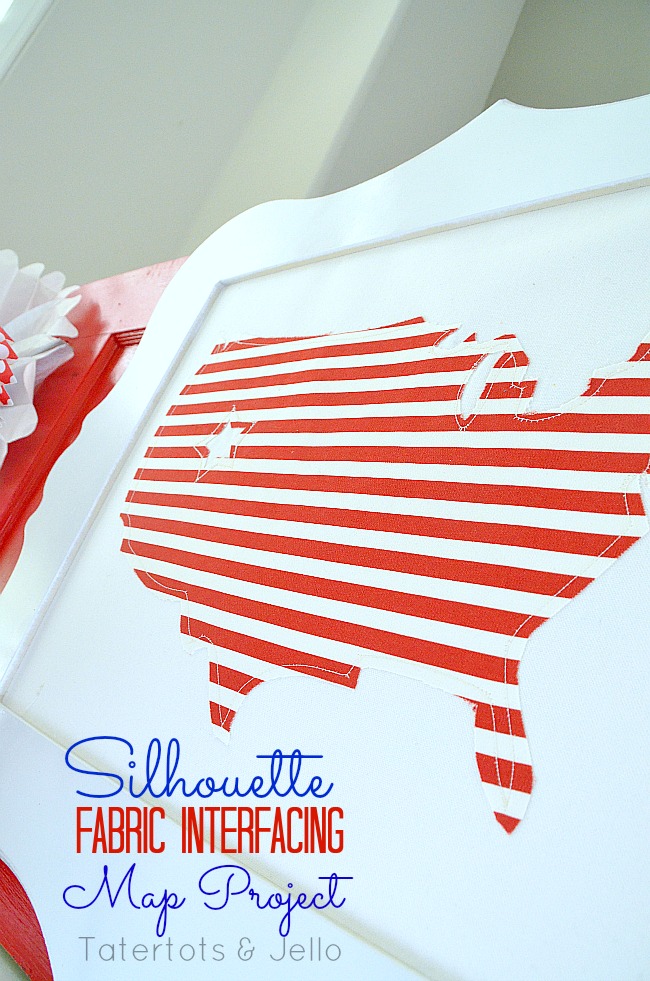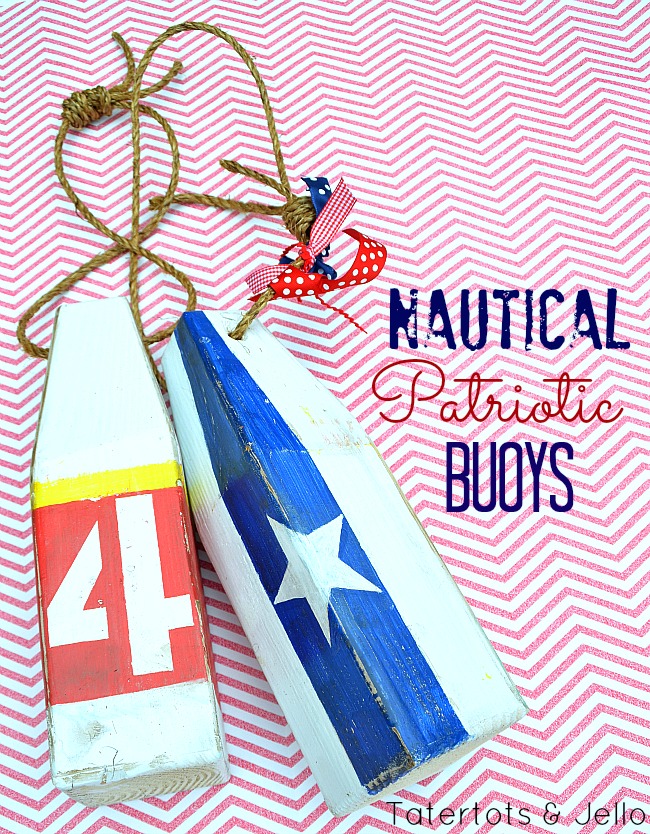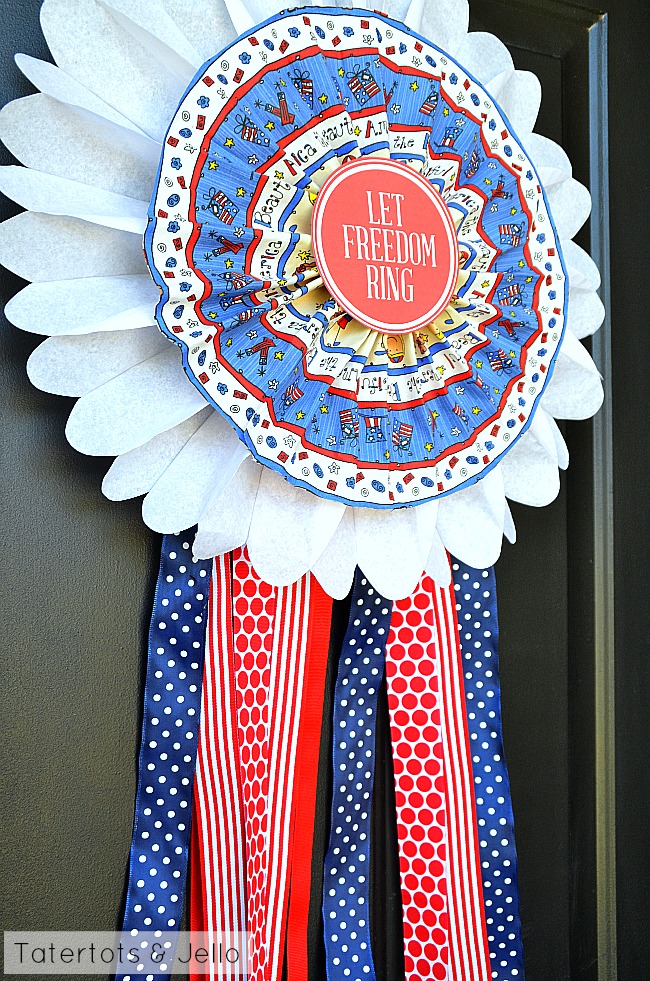 Patriotic Door Medallions and Free Printables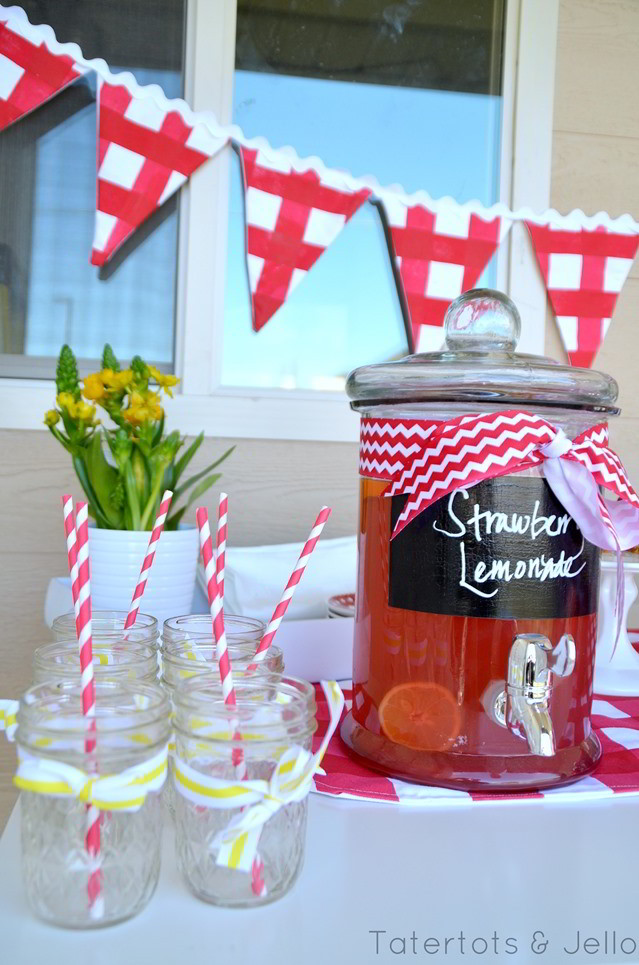 Painted Fabric Red and White Party
What do YOU do to celebrate the Fourth??
xoxo