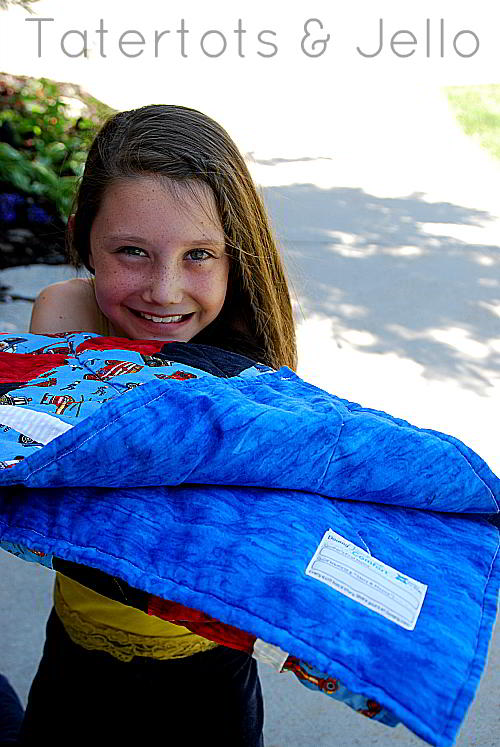 I wanted to update you on my progress with the quilt I am making for Downy's Touch of Comfort Program.
I think it is such a wonderful way to bring comfort to sick kids!
I posted about the Touch of Comfort Program a few weeks ago and showed the FREE Quilt Kit I received: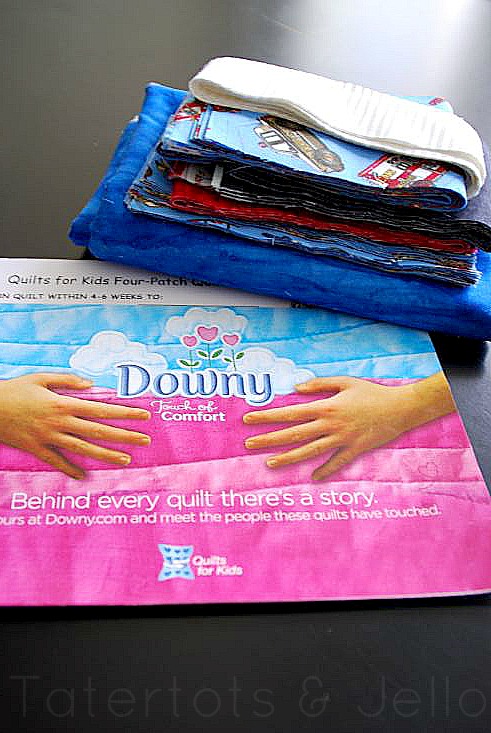 The girls and I had a great time making this quilt, with the FREE kit Touch of Comfort sent us. I have to admit that I had never made a quilt all by myself before. I was a little intimidated by the idea. But the quilt kit came with everything I needed. It had all of the material cut out in the right sizes and very detailed instructions.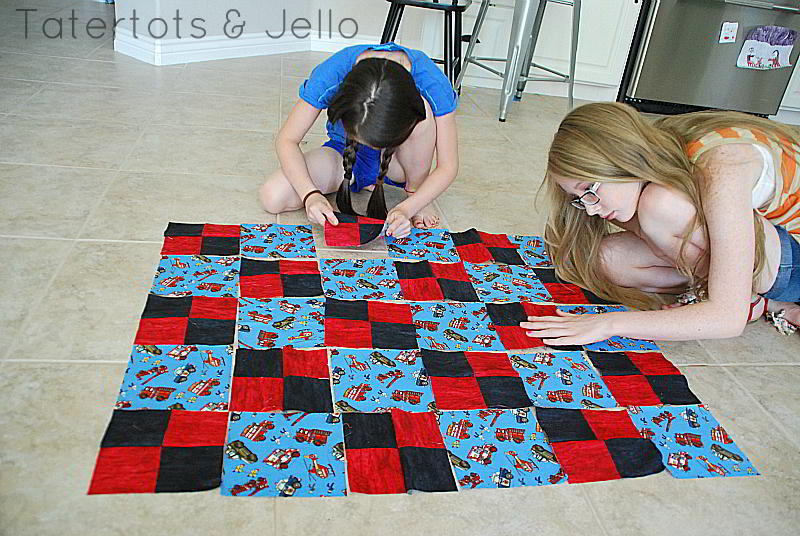 And the girls loved knowing that it is going to a little boy who will love it!!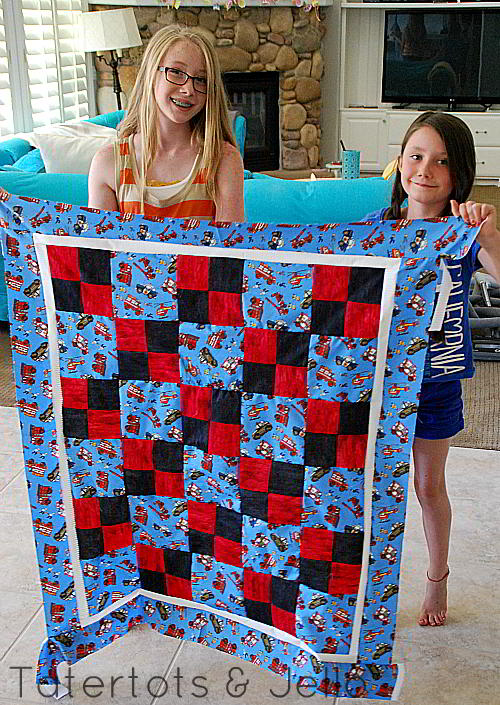 All in all, it took us about three hours to complete. And such a sense of accomplishment. I've already requested two more quilts. We are excited to see how many quilts we can make together this summer!!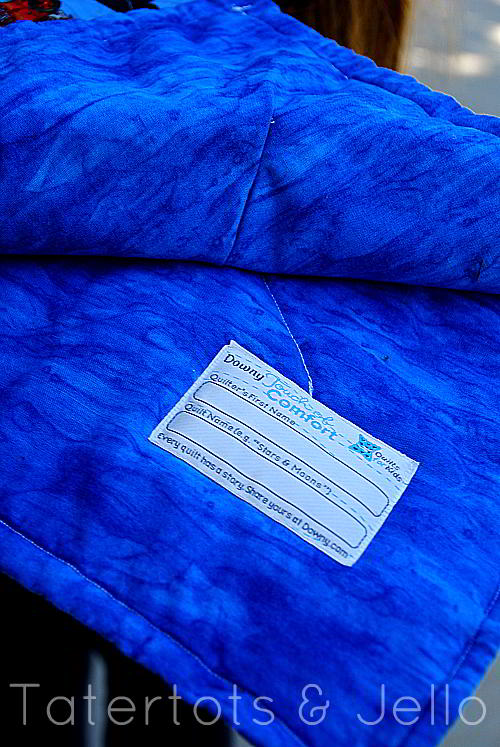 I think our favorite part is the label which allows us to name our quilt AND see where it ends up!! I love that idea.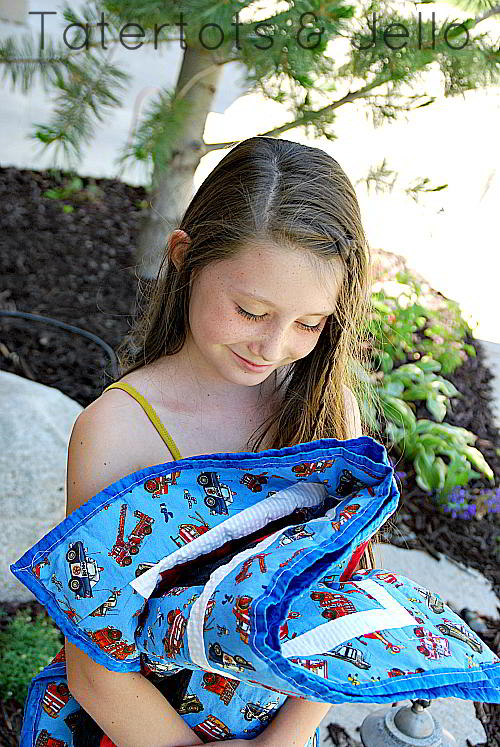 And I love the idea of showing my girls that they can help make the world a better place by bringing some comfort to sick children. It makes my heart happy.
Chandra Wilson just completed a quilt delivery — here's a little video:
I went online and discovered that there isn't a local chapter in my area, so I signed up to start one. I think going to deliver quilts from the Touch of Comfort Program would be so wonderful.
Even if you are like me and have never quilted before, you can do it. The quilt kits are free and come with everything you need. Plus, it only takes a few hours of your time. You can make one easily in a weekend.
And if you don't think you have time right now, I hope you will consider passing along this information to someone that might be able to help — maybe a grandmother or neighbor. This is a wonderful way to bring comfort to kids that are hospitalized.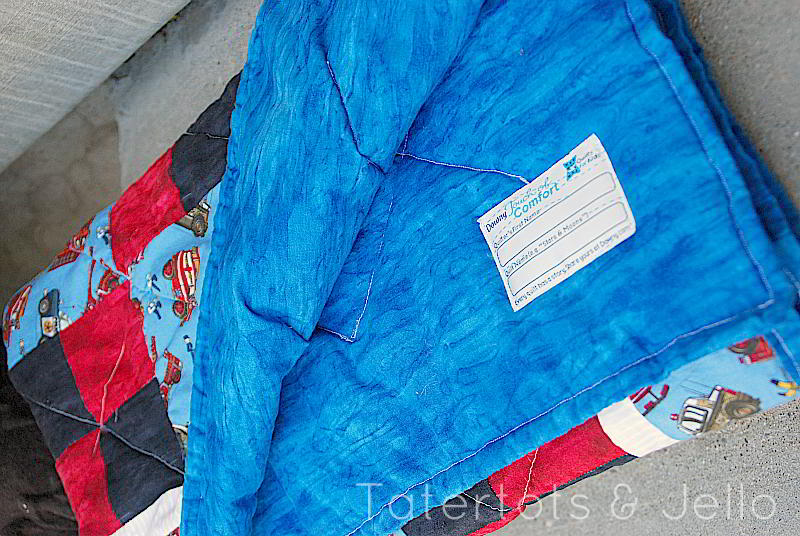 Now we have to decide what to name our quilt. What do you think??
Please consider getting involved with this worthy program. Find out more information for the Downy Touch of Comfort program and instructions on how to help please go here, or request a free quilt kit from Quilts For Kids.
Have a Beautiful Day!
xox

PS — Coming up This Week:
An Outdoor Project
Organizing Ideas
Decorating Ideas
Fashion Tips
And more!!