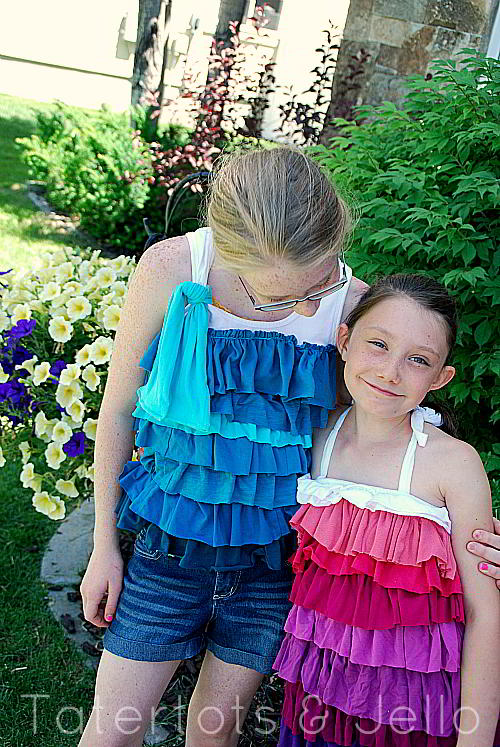 What a tongue twister — try saying that three times – LOL!!
I just wanted to let you know about a FUN challenge that is going on over at Refashion Files. It's Rainbow Month and there's going to be a link up next week where YOU can link up YOUR Rainbow Refashions and you can win a $70+ prize pack from I Love To Create!!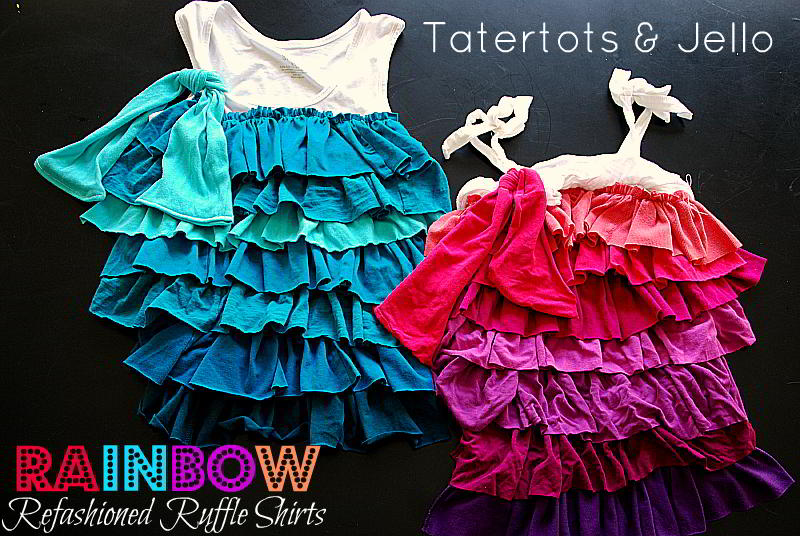 I'm sharing a little upcycled Rainbow Ruffle project there today. With three girls, we end up with a lot of hand-me-down clothes that have seen better days. This is a way to use those clothes that are stained or worn out without throwing them into a landfill.

Come on over to Refashion Files for the tutorial
— and I hope you will consider linking up YOUR Rainbow Projects next week! Find out more about the Rainbow Challenge here.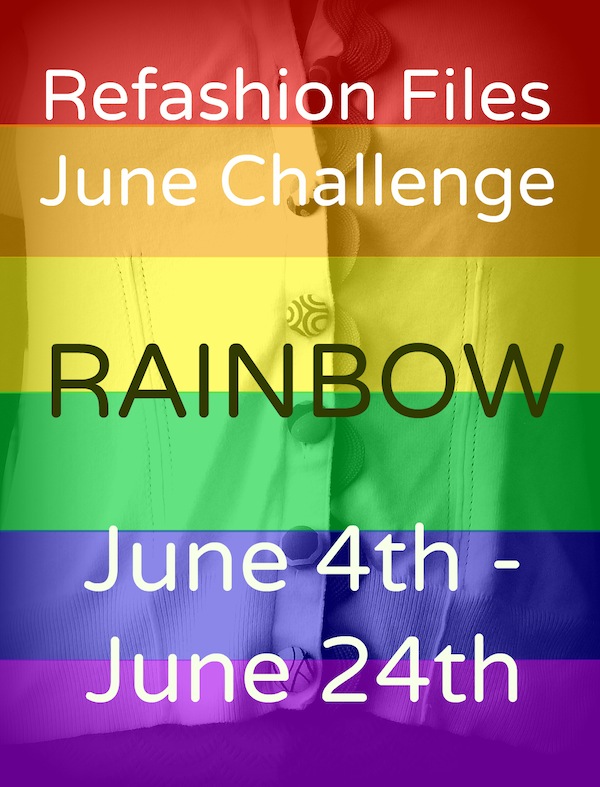 xoxo