Summer is wedding season … so I'm always on the lookout for great wedding gift ideas.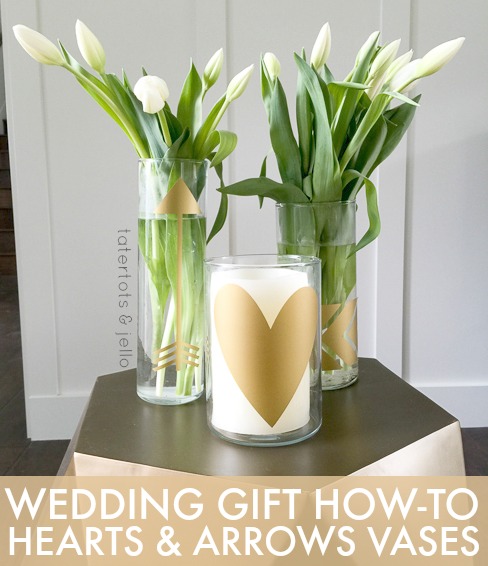 I love these hearts & arrows vases – this wedding gift how-to is simple and easy. It's even easier if you have a vinyl cutter (like a Cricut or a Silhouette)!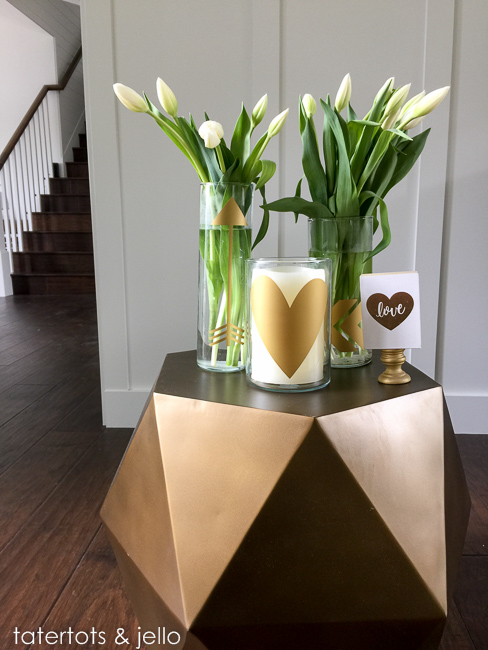 Here's all you need to do:
Pick up vases sized for what you want to do – larger for flowers, smaller for candles. I picked mine up at IKEA.
Using the free templates below, cut out the shapes you like best from the adhesive vinyl color you like best! I chose gold.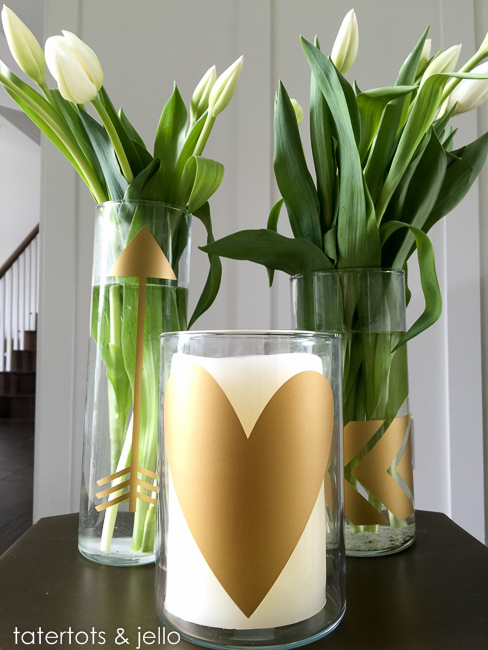 Apply and gift! They'd also make great centerpieces for a wedding shower and then can be given to the bride to take home.
Here are the free downloadable templates – as always, for personal use only. If you have a vinyl cutter you can import them into your cutting program; if you're cutting by hand just print and use as a template.
To download the heart shape, right click this link or the image below and choose "save image as."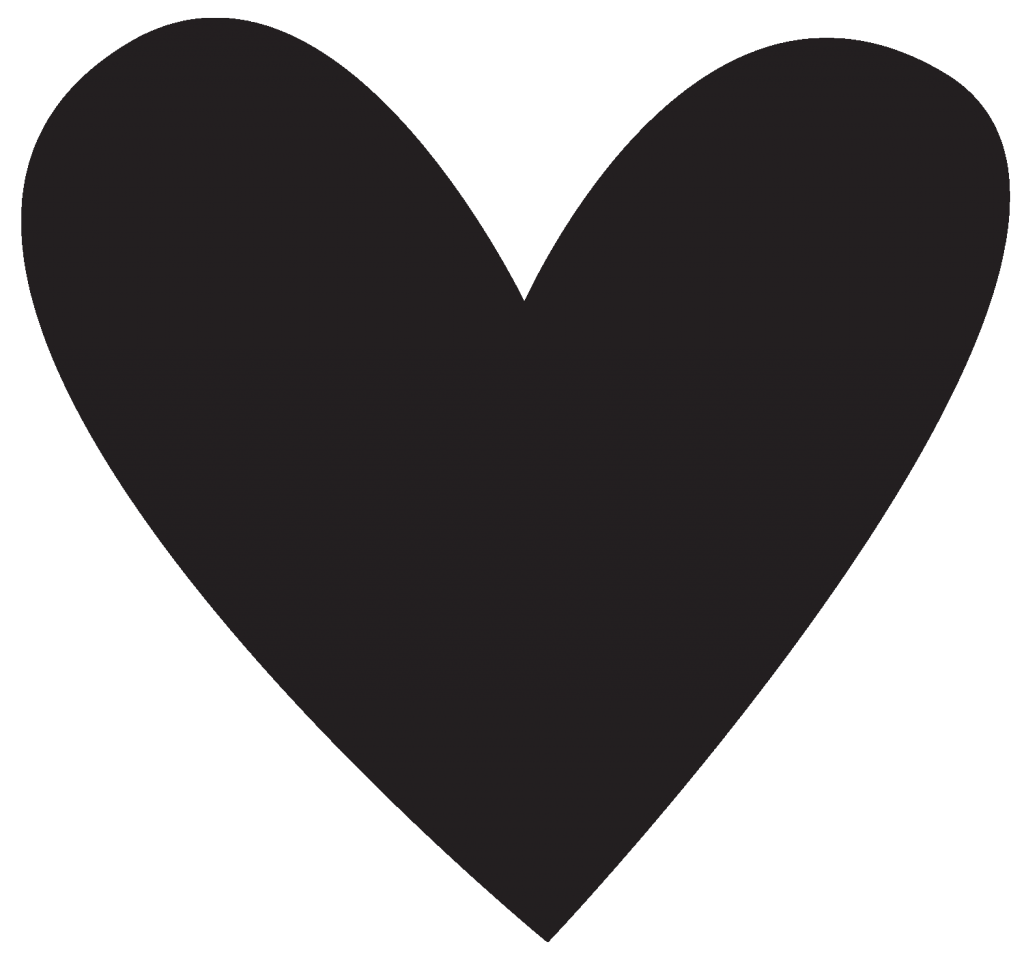 To download the arrow shape, right click this link or the image below and choose "save image as."

To download the filled-in arrow shape, right click this link or the image below and choose "save image as."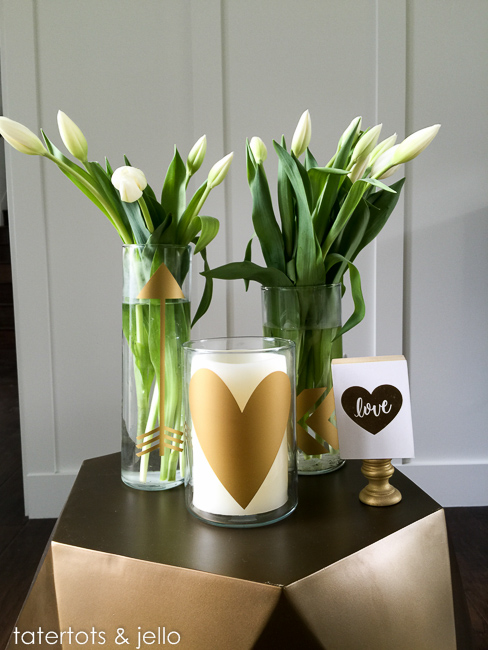 (Love sign from my Home + Made line.)
xoxo