Happy Holidays! We're happy to be here as Jen's guesties today! We are all about easy holiday decor that can spruce up your Christmas mantel or home for little cost. At Lolly Jane we share weekly tutorials and have a ton of holiday projects to browse this time of year, like these paper wrapped trees:
For this project, you may need to make a quick trip to the craft store for the cones but probably have everything else in your craft stash.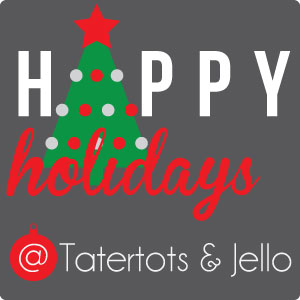 Supplies:
3 styrofoam cones, various sizes
3 rolls of wrapping paper, various prints
Paper decoupage
Scissors
Foam brush
Note: Our Birch Wood Cans are pictured but we didn't end up using them like we had originally planned 😉
Directions:
1. Form a cone with your paper and, while pinching the top closed, insert styrofoam cone into paper cone, (note: leave plastic on cone so styrofoam can adhere to the decoupage.) Roll styrofoam cone until it's completely covered with paper then trim bottom, leaving 1-2″ trim.
2. Partially unroll the paper from the styrofoam cone and using a foam brush, decoupage the wrapping paper closed. Lightly seal seam with decoupage.
3. Fold the edge of the wrapping paper under the cone and pushed deep into the styrofoam with pins. Once complete, repeat 2x with remaining cones.
Viola! Easy holiday decor that can be left up for the winter months as it's not red and green, sweet!
Check out all of our Christmas decor ideas and be sure to keep up with us for more pretty projects on Lolly Jane. Plus check out our Pinterest, Instagram or Facebook for more sneak peeks of upcoming projects or to see the latest style trends.
A big thanks to Jen for having us today!
xoxo,
**********
Thanks ladies! You always have such pretty ideas. The trees are so perfect, and I love that you get to keep them out past Christmas too! Lolly Jane has tons of awesome ideas. Here are a few I think you'll love:
These Felt Scalloped Winter Trees are so pretty! Such a clever way to add some fun to your holiday mantel!
And make sure to hop on over to their blog and learn how they made this adorable Let it Snow sign!
And, this Glittered Reindeer Antler Sign is so fun too! I love the black and white stripes for a non-traditional holiday look.
Visit Lolly Jane
and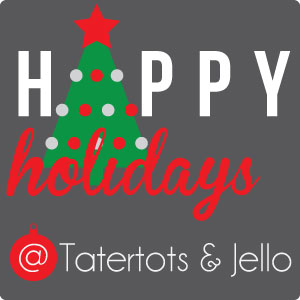 Follow the HAPPY Holidays Event at Tatertots & Jello
all through the holidays with awesome tutorials, recipes, decorating ideas and more from some amazing blogs!
xoxo