My handsome nephew is graduating from high school this week. To celebrate my sister, his mom, Wenderful made a cute Blue and White Graduation Donut Backdrop.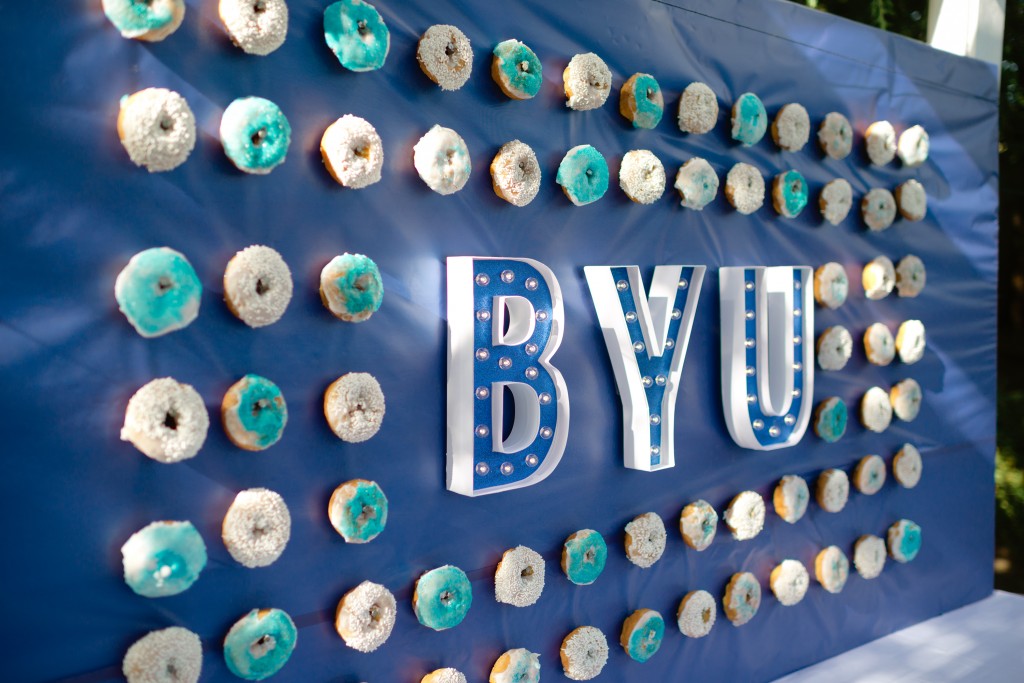 We had seen this adorable one that Kristen at Capturing Joy made to celebrate her son's Eagle Scout accomplishment and thought it was such a great idea. It's a decoration, plus a photo backdrop AND dessert – all rolled into one idea!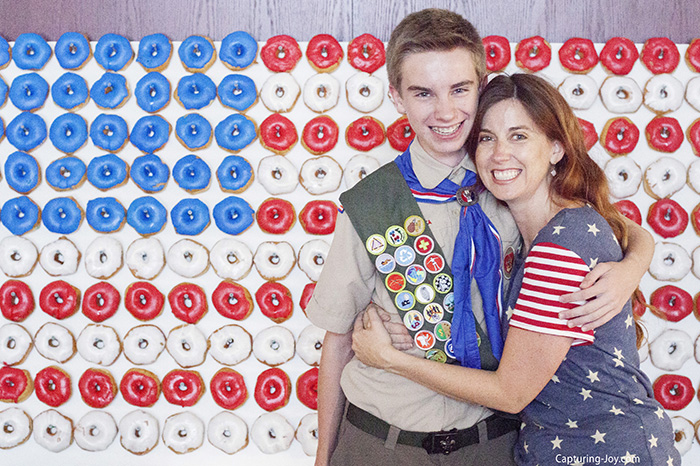 You can make donuts with any color of icing to tie in with YOUR party's colors. And these Heidi Swapp marquees at Michaels are so easy to glitter up. You can spell anything for your own celebration.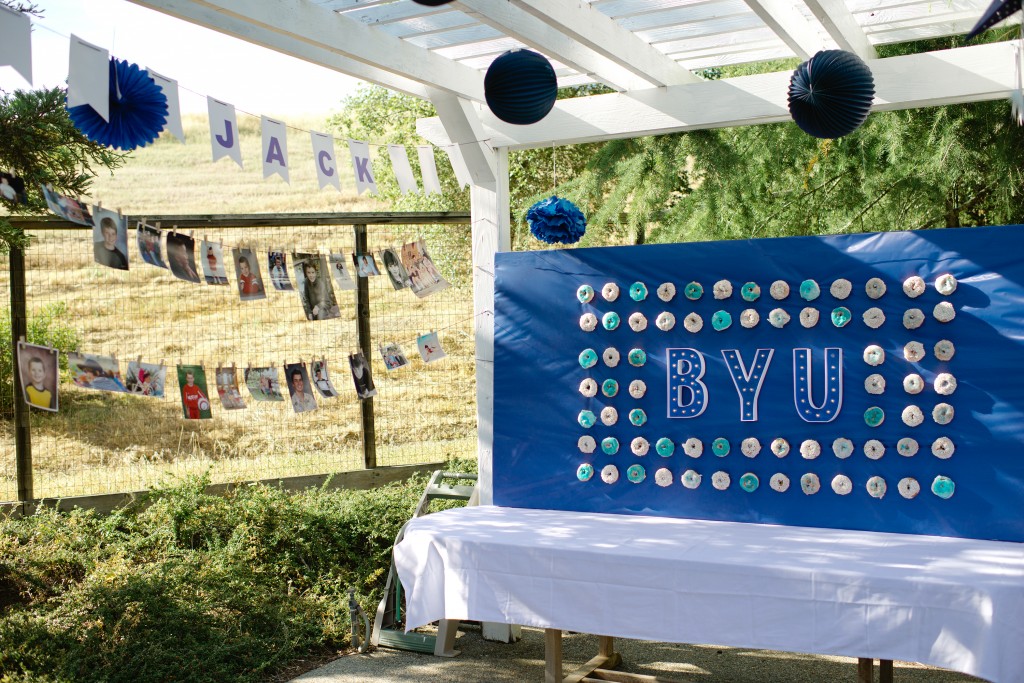 And a few other things that Wendy created that are fun for graduation are these photo garlands.
Super easy to make – just use little clothespins to showcase pictures of your senior from their school years.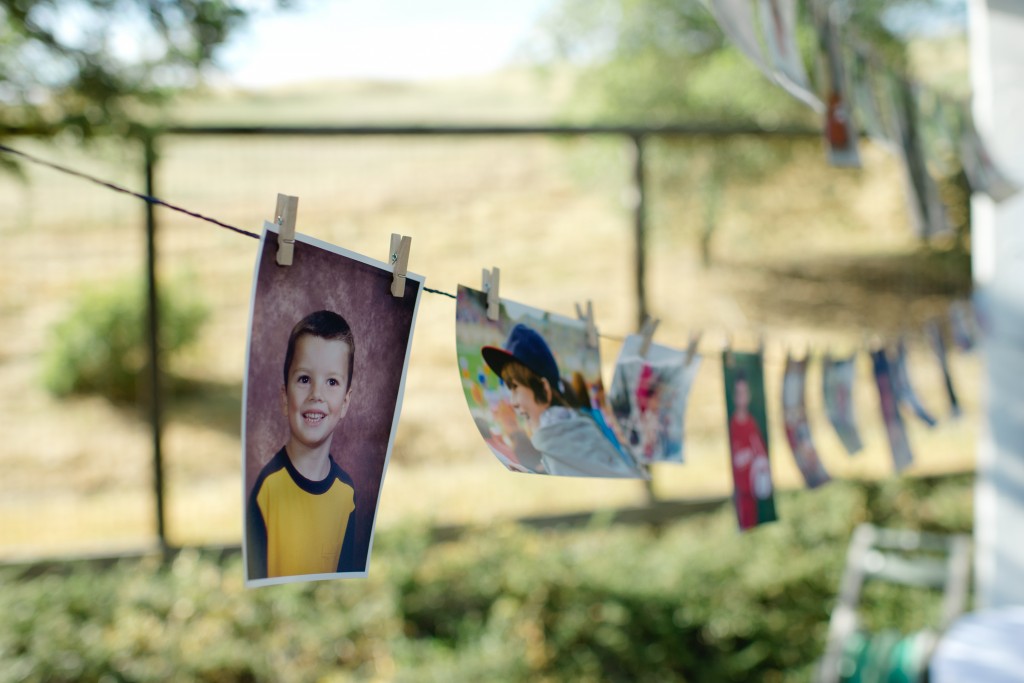 Just add some tassels and party decorations and you are ready to celebrate!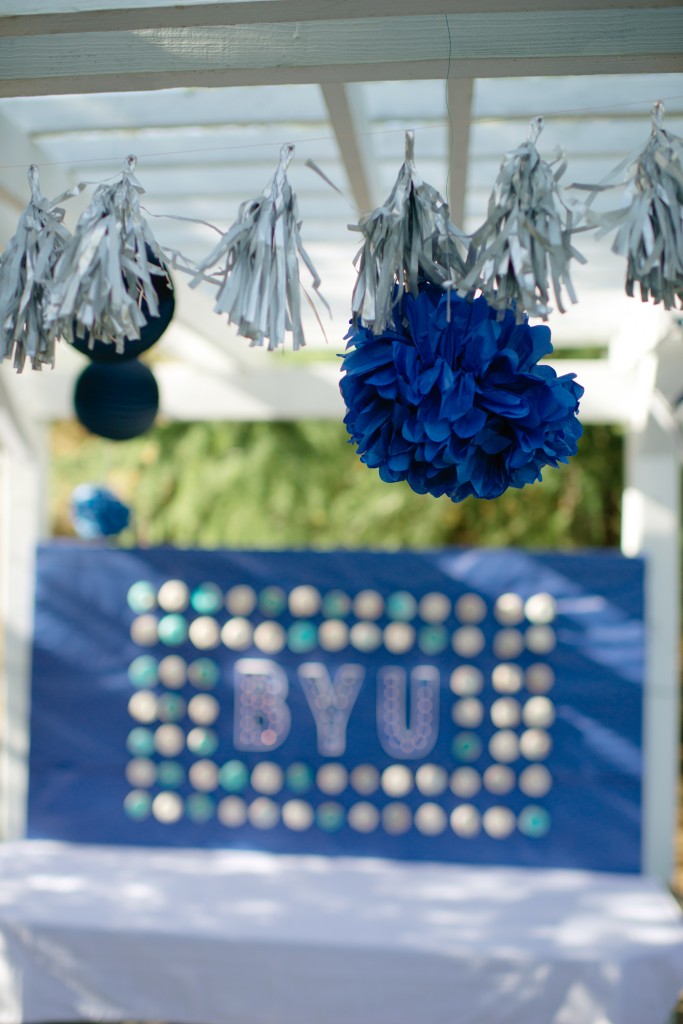 And these tassels are all ready to string up in the party section of Michaels.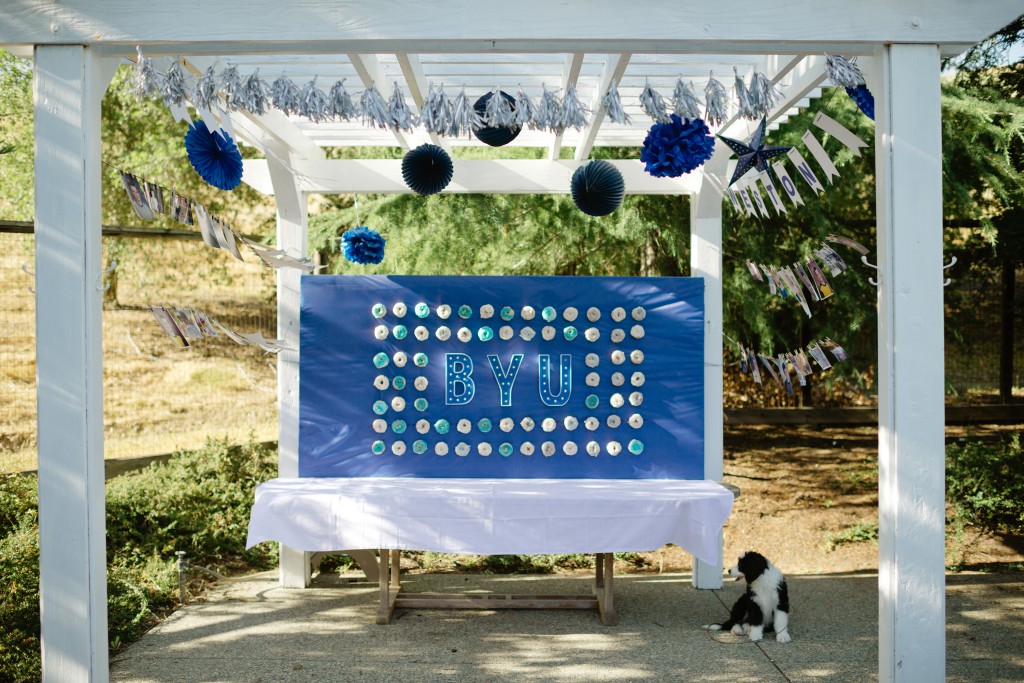 This month as part of Michaels Maker's we were asked to make something to celebrate a party or event. So Wendy and her husband whipped this idea up. You can find out how to make your own on Kristen's site. It would be fun to make for all kinds of parties – birthdays, weddings, any type of get together.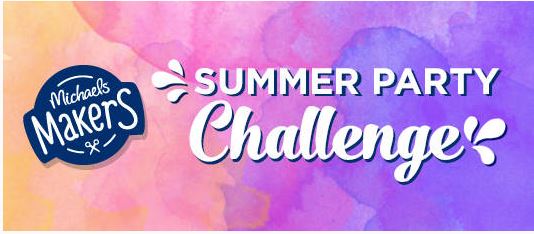 What parties are YOU excited to throw this summer? Share YOUR ideas in the comments. And be sure to check out the other FUN party ideas linked up this week from the other Michaels Makers. They are always so inspiring!!!
Be sure to check out Wendy's site – she teaches an amazing Mamarrazi photography class for anyone with a camera who wants to learn how to take better photos!!
Have a CREATIVE day!
xoxo