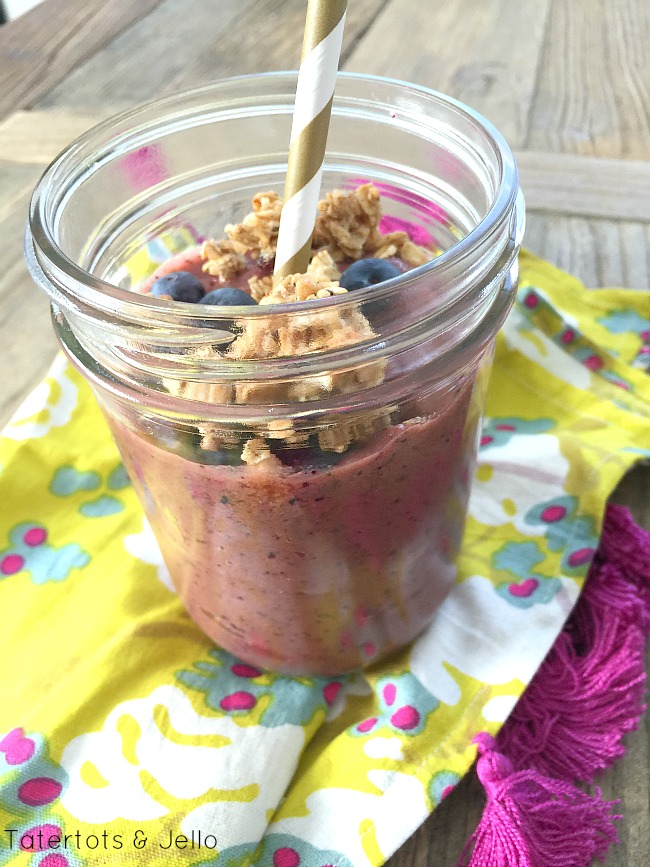 One of my goals for 2016 is to get healthier. I've been trying to get to the gym every day. And I've never been great at eating breakfast, but thanks to the National Milk Life Campaign, I've learned that many experts now recommend 25-30 grams of protein before noon. So I have been making an effort to eat a healthy breakfast with my girls each morning. Start your day with my favorite rainbow smoothie recipe.
25-30 grams of protein may seem like a lot, but it can add up fast. An 8-ounce glass of organic milk has 8 grams of protein.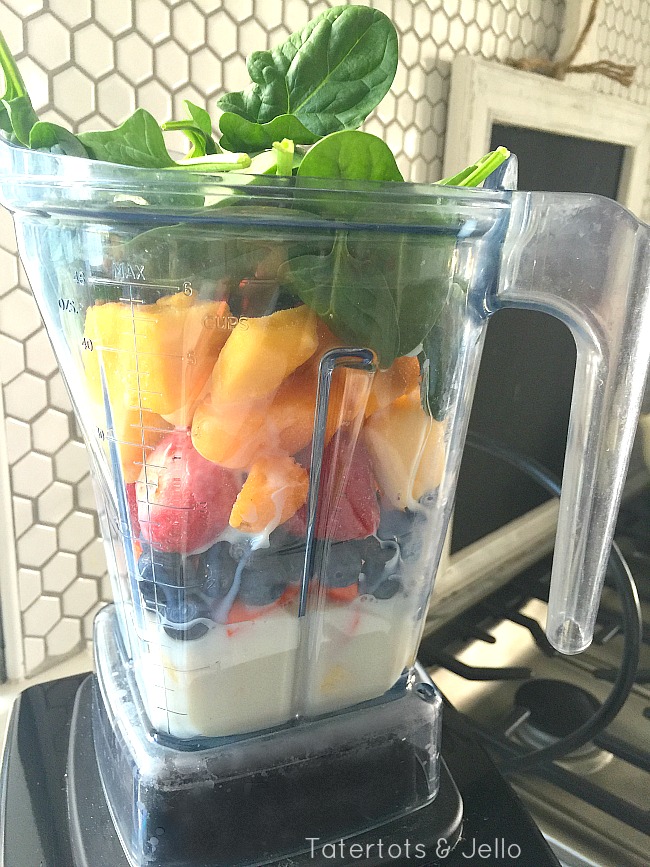 I've been buying organic milk for a few years. Organic farms follow strict USDA standards to produce milk from cows who aren't exposed to synthetic fertilizers, most synthetic pesticides, GMO crops or feed, and, especially, never any growth hormones or antibiotics.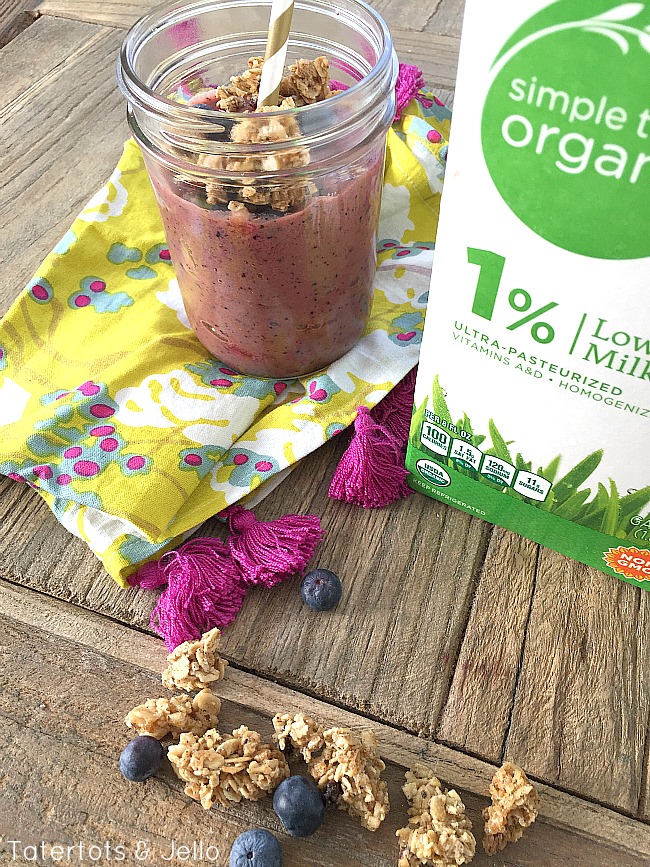 So how do I get enough protein in the morning?
My favorite way to amp up our morning protein is to pair a glass or organic milk with breakfast or my pre-workout morning snack. Getting 25-30g of protein at each meal, and especially before noon, helps me feel fuller longer – yay. And it's also helpful for maintaining lean muscle, healthy weight and bone density. I love having a glass of milk with eggs, with oatmeal, or my favorite is making a delicious smoothie! (And I love Greek yogurt – one cup can have 23 grams of protein, so when I pair it with a glass of organic milk I'm set!)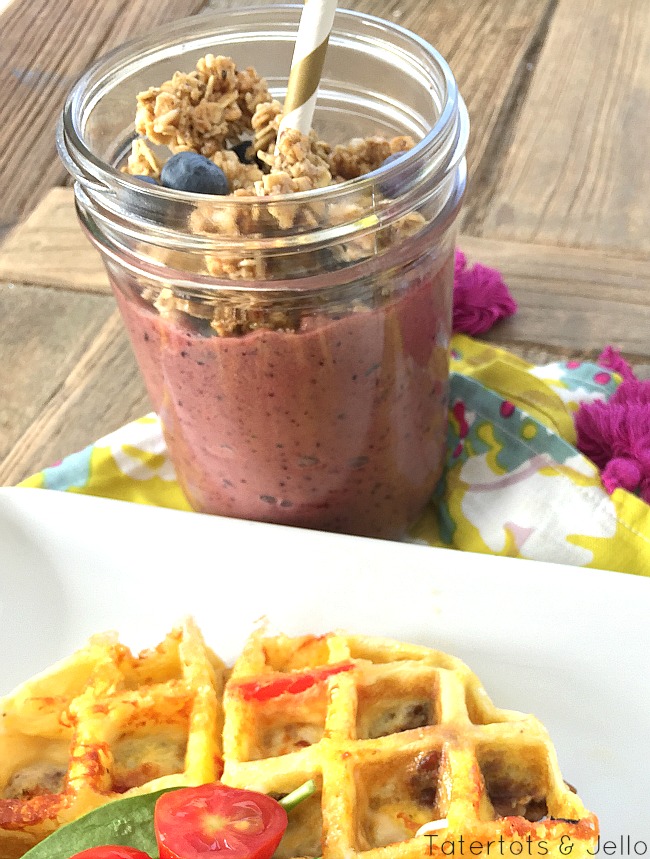 Here's my favorite rainbow smoothie recipe . I love that it includes all kinds of nutritious fruits, veggies and milk. And it's easy to substitute different fruits and veggies too, depending on what's in the fridge that day. My girls love it too – it's perfect to whip up as they get ready for school and then we all have a glass as we are starting our day. And that picture of above is eggs that I made in my waffle maker with milk. Perfect to have along with a smoothie!
Get your morning protein – rainbow smoothie recipe.
Protein Rainbow Smoothie Recipe
Recipe Type: Breakfast
Cuisine: Smoothie
Author:
Prep time:
Total time:
Serves: 4
A colorful blend of fruits and veggies makes this smoothie yummy and appetizing!
Ingredients
Makes 4 servings:
1 banana
12 frozen strawberries
12 frozen mangos or papayas
6 frozen pineapple chunks
10 baby carrots
a handful of spinach leaves
a handful of blueberries
1.5 cups of organic milk
Instructions
Layer all ingedients and blend in blender until smooth. Add granola to the top if desired.
Serving size: 6 ounces
To find out more about organic milk and to get recipes and info, visit MilkTruth.com – and find out more getting your morning protein, visit MilkLife.com.
Plus, for even more, follow Milk Life on:
● Facebook
● Twitter
● Pinterest
● Instagram
Is getting healthier on your to-do list this year?
How are you making that happen?
Let us know in the comments!!

This post is sponsored by Milk Life and I'm part of the Mom It Forward Blogger Network. See my disclosures.