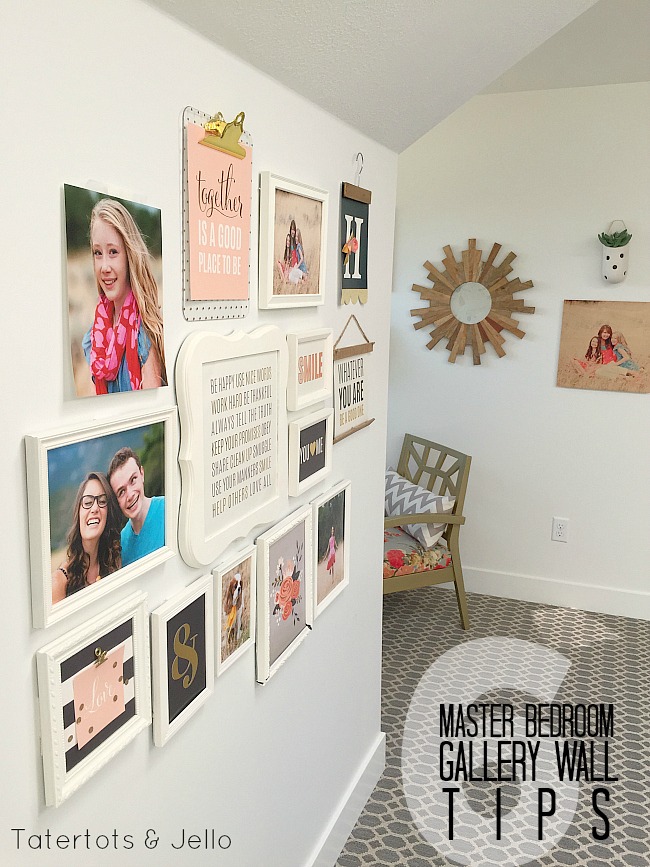 1905 Cottage: 6 Bedroom Gallery Wall Tips.
I love gallery walls. One of my favorites was the family gallery wall in the entryway in my old home.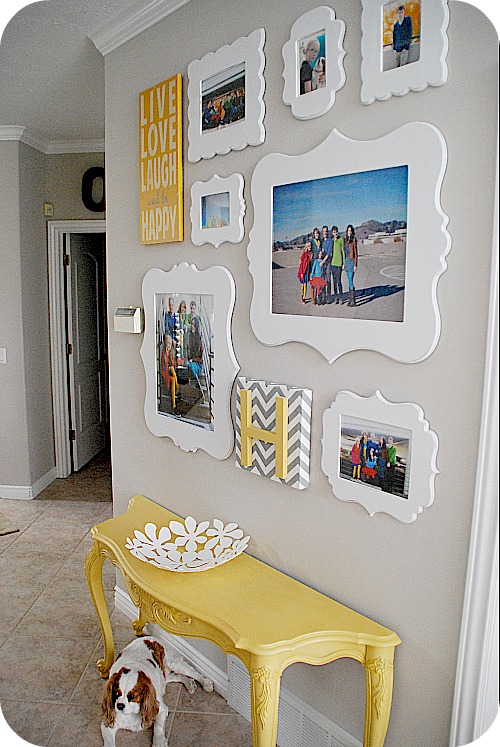 And in the 1905 Cottage I have loved creating a few for different rooms. I made a small one, with mainly frames in my dining room. I created a gallery wall with shelves in the family room.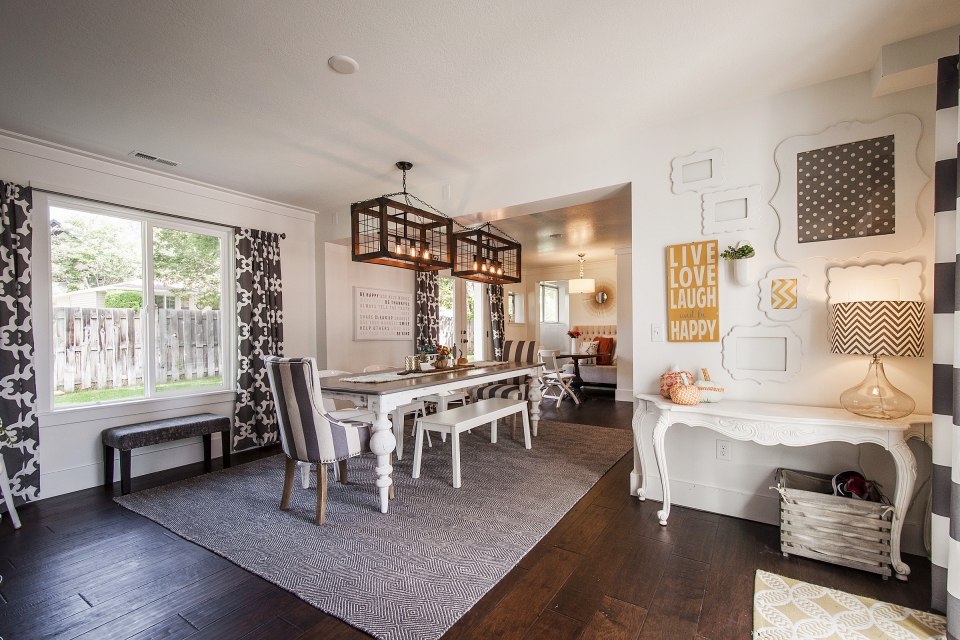 And I love the one in my master bedroom. I think the gallery wall in my master bedroom is a bit unusual because it isn't centered above the bed or on the wall. I love that it kind of transitions the area between the television and my little office nook.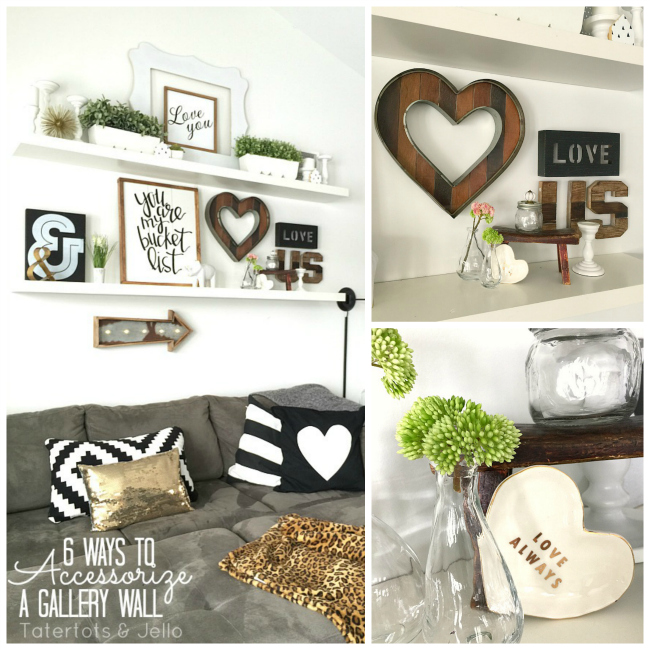 One of the things I love about gallery walls is changing them up! The other day I made a new wall hanging for my master bedroom with my new Everyday collection through Pebbles and American Crafts. It's so easy to make. And I love the wood hangers in my Home+Made collection because they have magnets on the back so all you have to do to make a wall hanging is take the paper and attach it to the top and bottom of the wood hanger. So it's super easy to change out.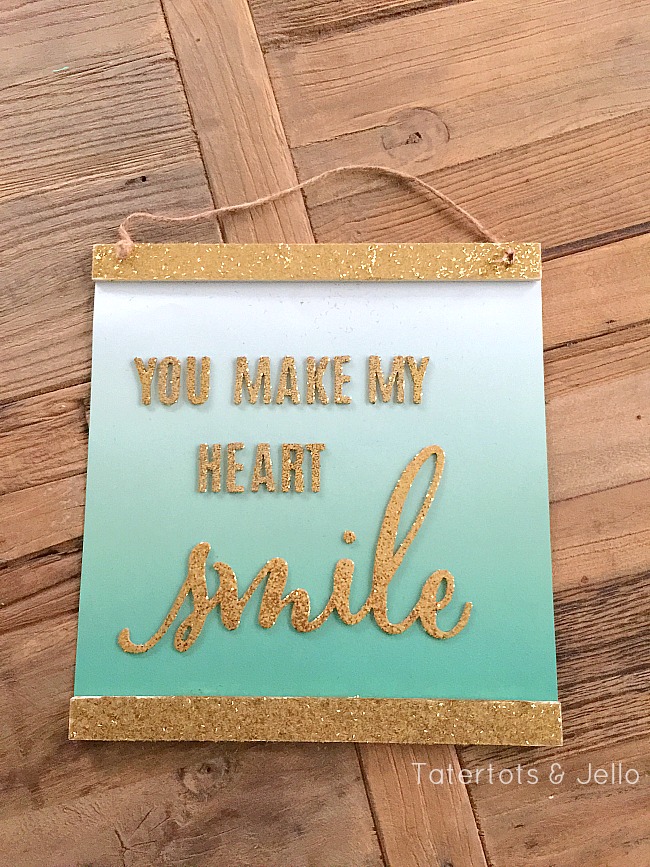 I use these glitter thickers in my Everyday collection. They match the large glitter words. So it was fun to make a saying with both. I used this ombre paper from my new line. And then I just glittered up the wood hanger and VOILA I have a new hanging for my wall.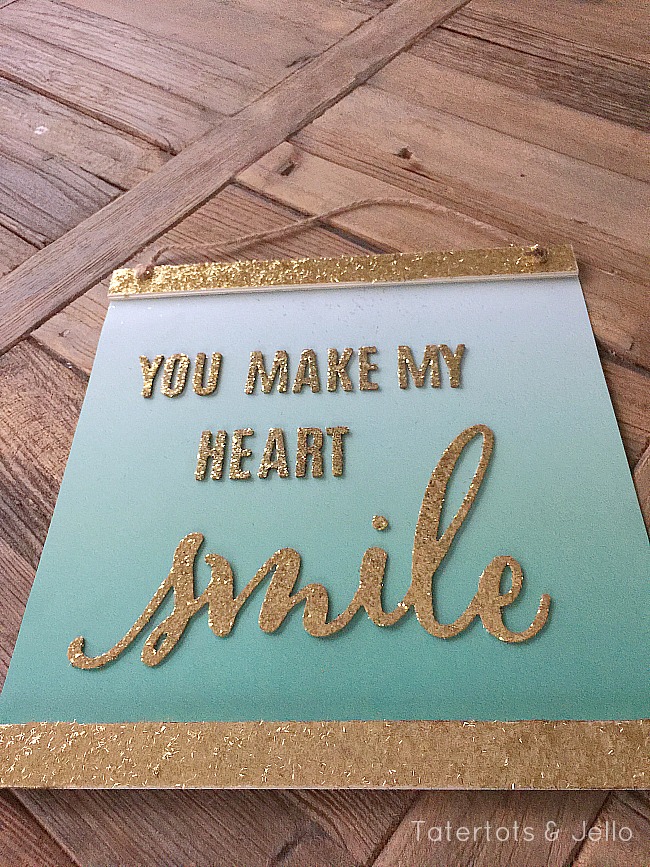 Here are Six tips for creating a memorable Master Bedroom Gallery Wall:
For my space, I wanted to keep the feeling neutral so I kept one color frames: white.
I included pictures of my kids and interspersed the photos with some sayings from my Gallery Wall Kit. It's so easy – all you have to do is pick out the prints and sayings you want and then add your own photos.
I like to include a few unusual items like the Gold Polka Dot Clipboard and the wood hanging elements.
To make sure on the placement, I like to lay out the frames on the floor below the wall. But if you have a really complex collection, you can cut out wallpaper with the frame sizes and then play around with the placement until you find the right combination.
I love to use 3M Command Strips. Because I hate putting holes in my walls and I have decorating ADD – I am always switching around and Command Strips make my life easier. NOTE – be sure to use enough of them. I have had things fall because I've skimped and it's just not worth it.
Don't make your gallery wall too big. Keep some white space so your wall isn't screaming at you while you are trying to relax. Just my opinion lol.
1905 Cottage: 6 Bedroom Gallery Wall Tips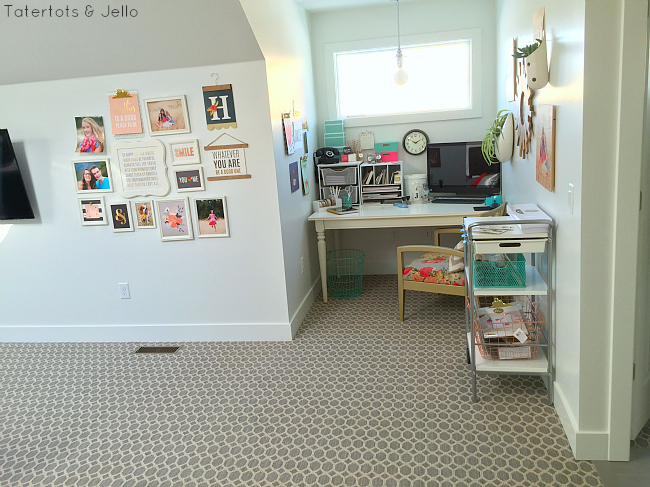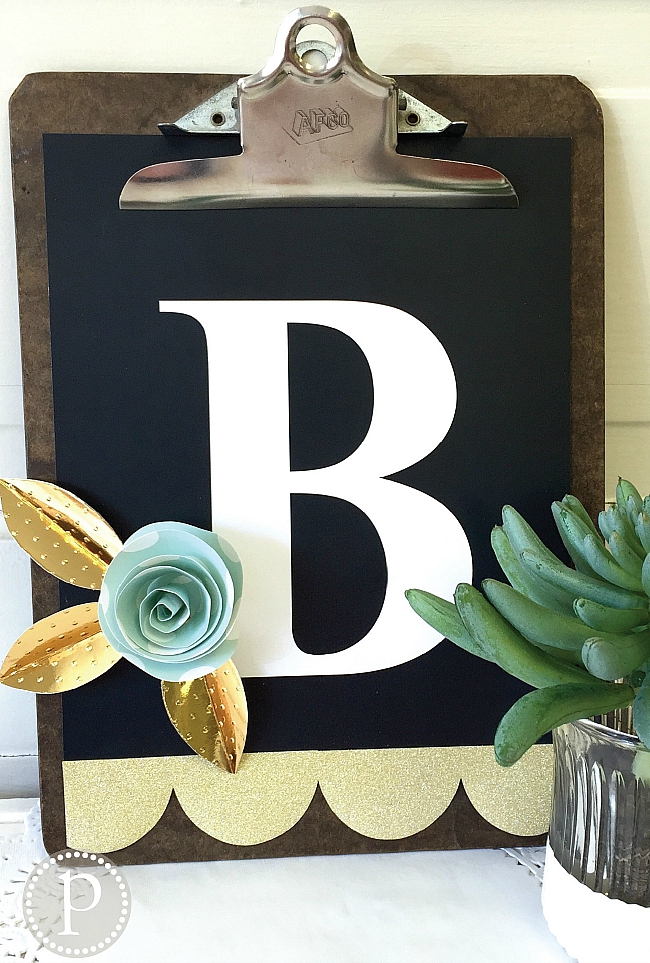 You can find out how to make this Initial Wall Hanging and Paper Flower too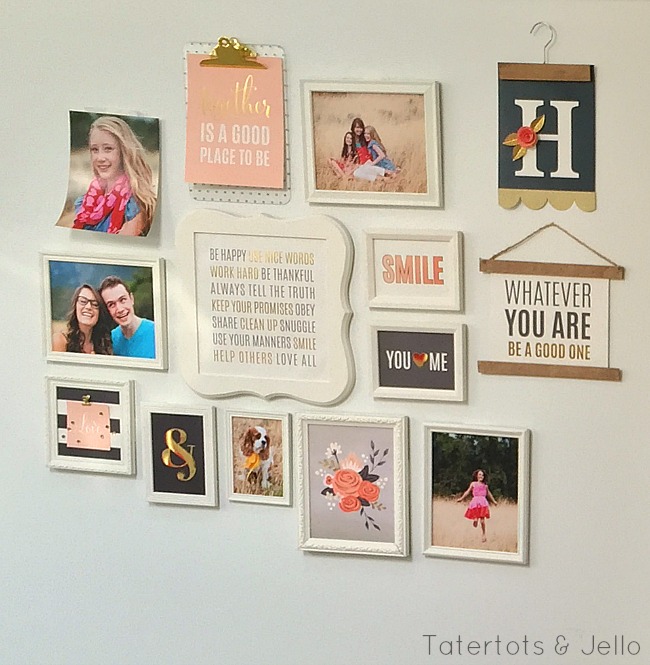 Would you put a gallery wall in YOUR bedroom?
What kind of gallery wall would you create?
Let us know in the comments!
xoxo