I'm excited today to share with you a fun new iPhone app created by my friend Kirsten Wright
I get so excited when my friends do something cool — and this is my IRL friend Kirsten,
who had this great app idea and made it come to life!
I love to see people follow their dreams.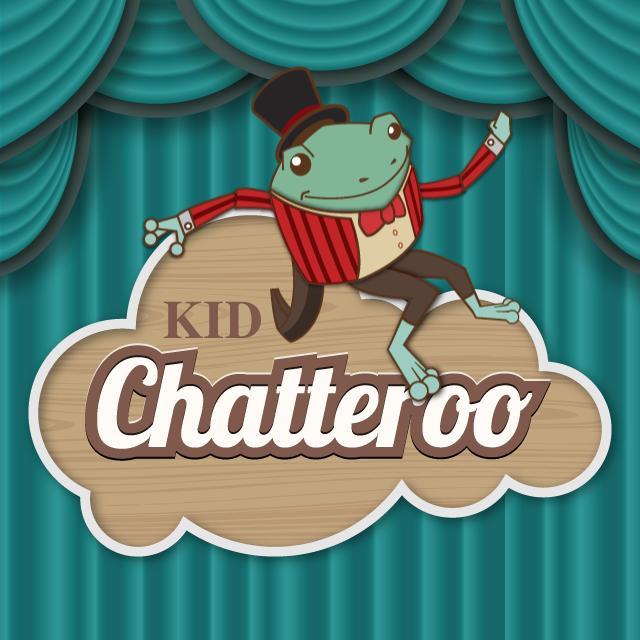 It's a fun iPhone app that helps you connect with your kids,
no matter what age.
You can get your kids talking …
… and you can record them saying their silly, thoughtful, adorable answers!
I love looking over my kids' funny comments as they grow – so fun!!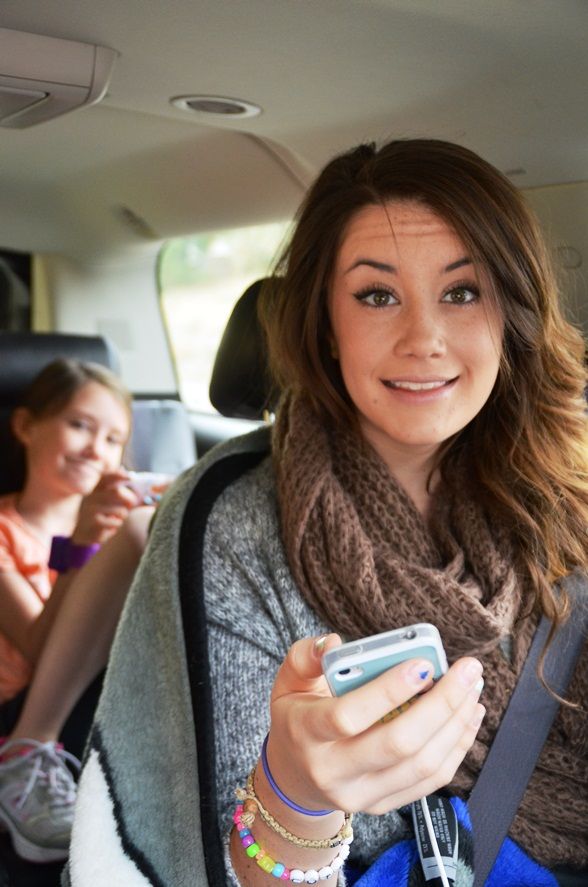 We've been playing with it (like on car trips) and we're having a great time with it — well worth the $.99
(And if you like it, too, don't forget to give it a 5-star rating!)
Here's a link to it in the US iTunes store:
https://itunes.apple.com/us/app/kidchatteroo/id560798795
Here's how it works: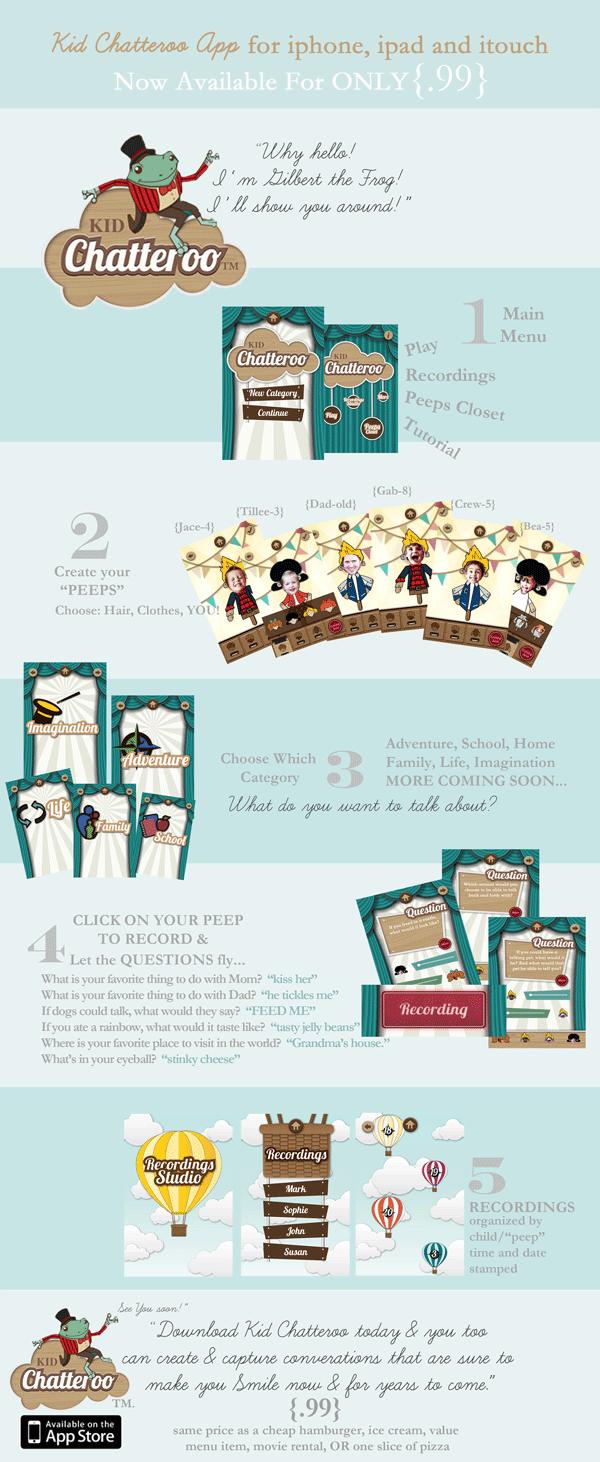 We had a great time creating our "peeps," kind of like avatars to represent each child.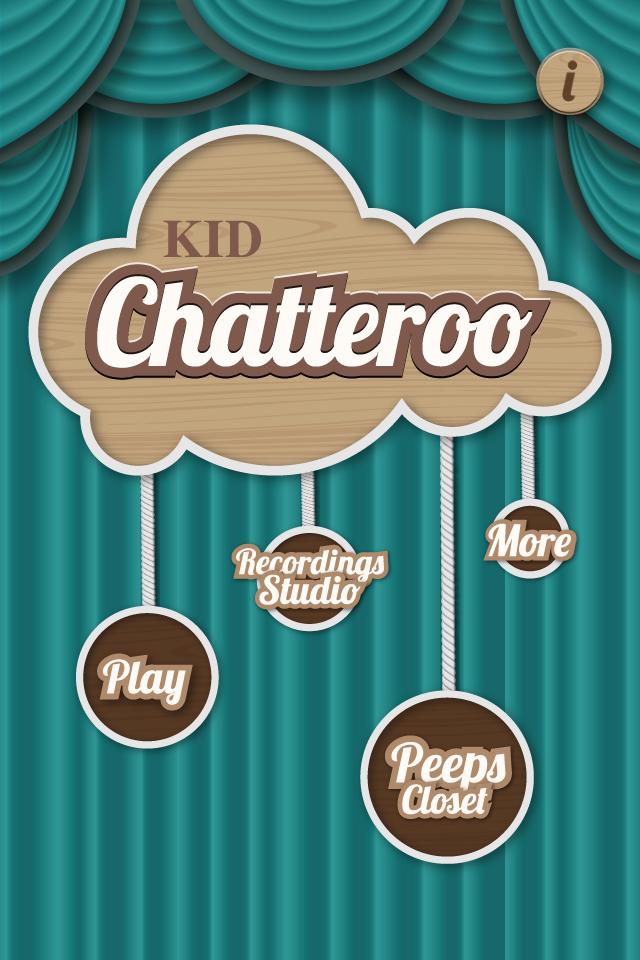 Then, the questions were fun to talk about (we tried them on a car trip), like this one: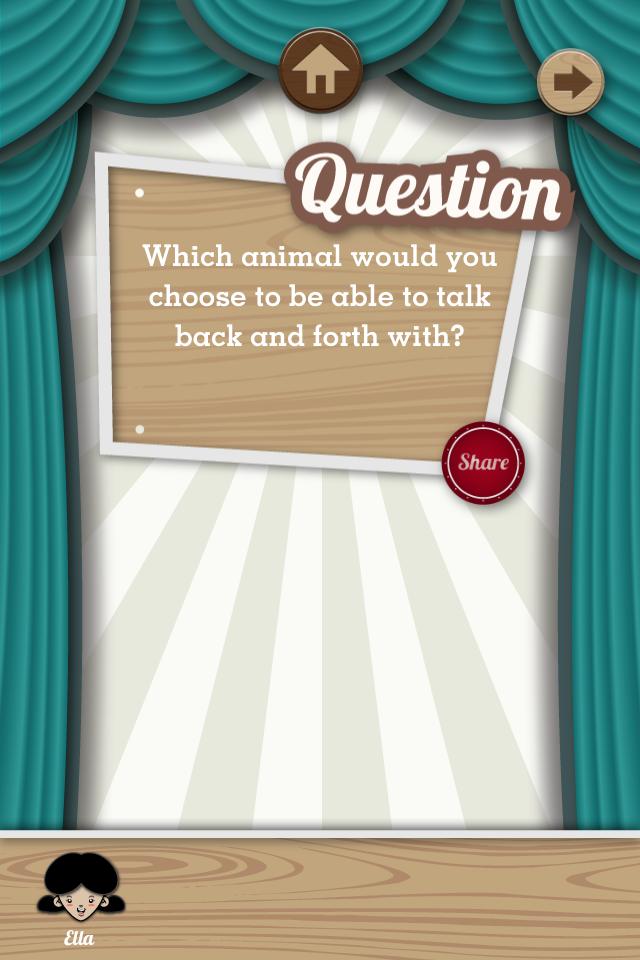 And even more fun — you can record your kids' answers!
Here are a few of ours:
What's your favorite family activity?
Ella: "Play games!"
Hannah: "Go shopping!"
What's your favorite thing to do with mom?
Ella: "Riding Bikes."
Hannah: "Go shopping!"
(I expected Hannah to say that to everything, since she's liked going shopping since her first word … which was "shoes!")
If you could have an invisible robot to clean your room, what would it look like?
Hannah: "It would have to be invisible so mom wouldn't know that it was the robot cleaning my room!"
We had fun with family time playing the game!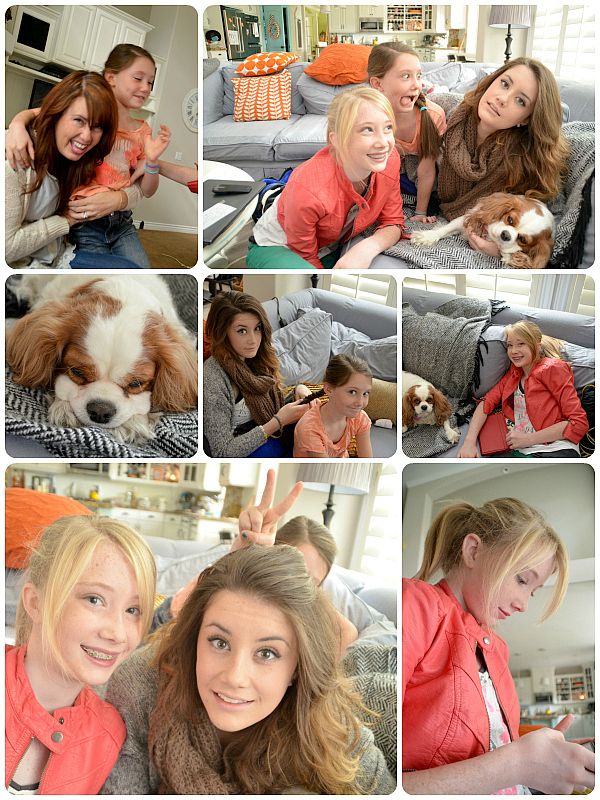 Here's a fun video Kirsten created to show you more:
Want to learn more?
For the price of $0.99, just go give it a try !
Or, visit and follow the Kid Chatteroo folks at:
* * * * *
What are some funny things YOUR kids have said??
Let me know in the comments – I would love to hear!
xoxo