Hi Everyone! Kiki from Kiki and Company back to share another free printable for you this month. I don't know about you, but these months are FLYING by! Whew! May is right around the corner and so is celebrating the most lovely ladies in our lives, our mothers! Who doesn't LOVE Abraham Lincoln's famous mother quote: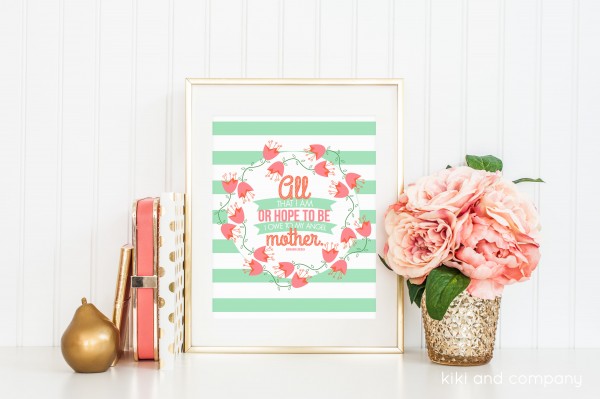 I made you a sweet print that you can give to the mothers in your life (or hang it up to remind your kiddos how darn lucky they are!) Here is the free Mother's Day Printable: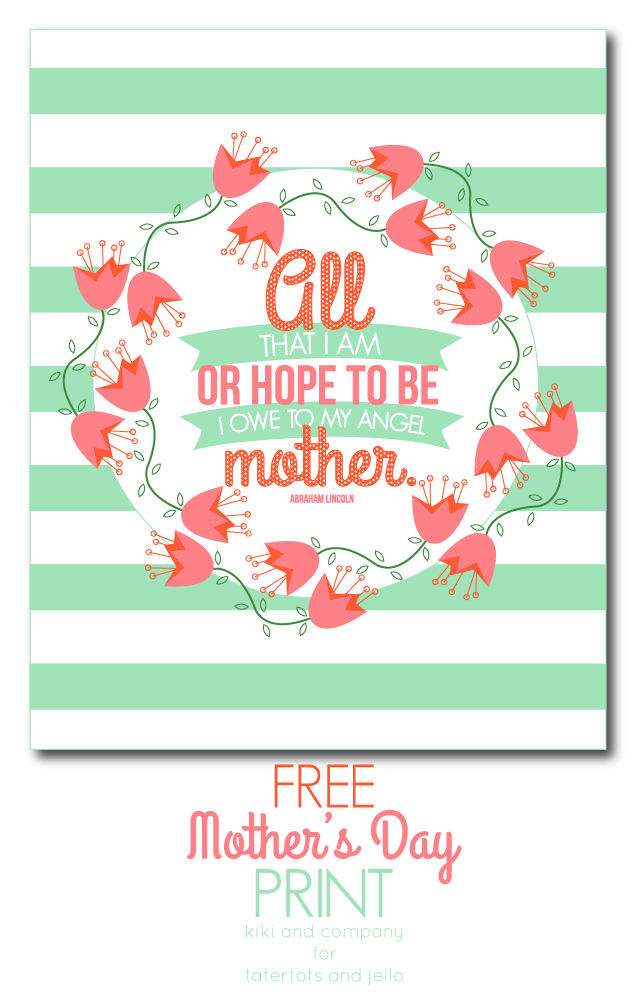 This 8×10 print is free for everyone. Just click below, download and print out. Frame and wrap to give or to hang. Super simple and sweet.
To download this freebie, click on the link below:
I also made you a coordinating card (and some fun additions to add to the inside of the card). This would be a perfect card to add on top of your print!
Just head over to Kiki and Company to grab the card too!
***********
Thank Kiki! She has such fabulous printables, here are a few more that you definitely want to check out: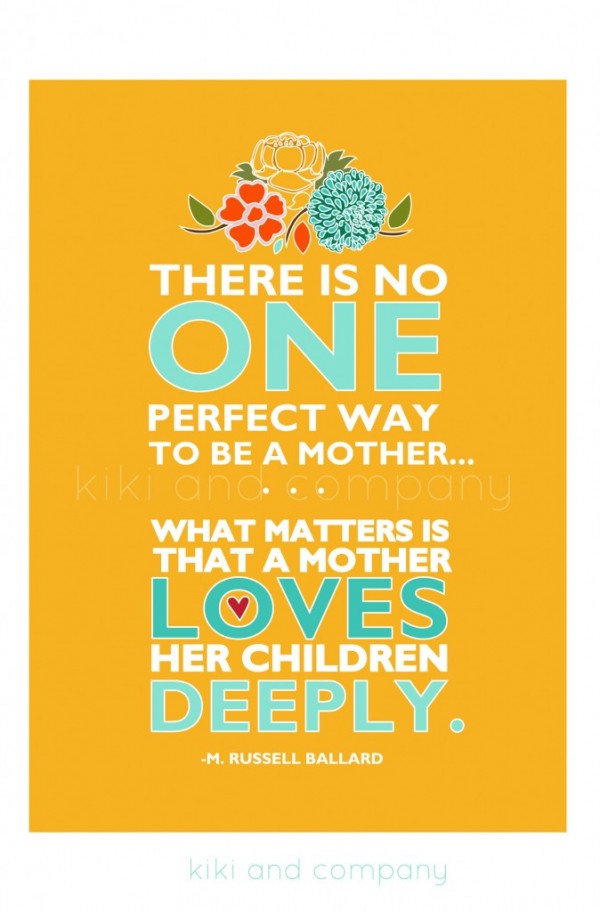 I love the message of this, There is no ONE perfect way to be a mother, print.
And these many jobs of being a mom printables are so perfect!

Make sure to visit Kiki and Company and



xoxo