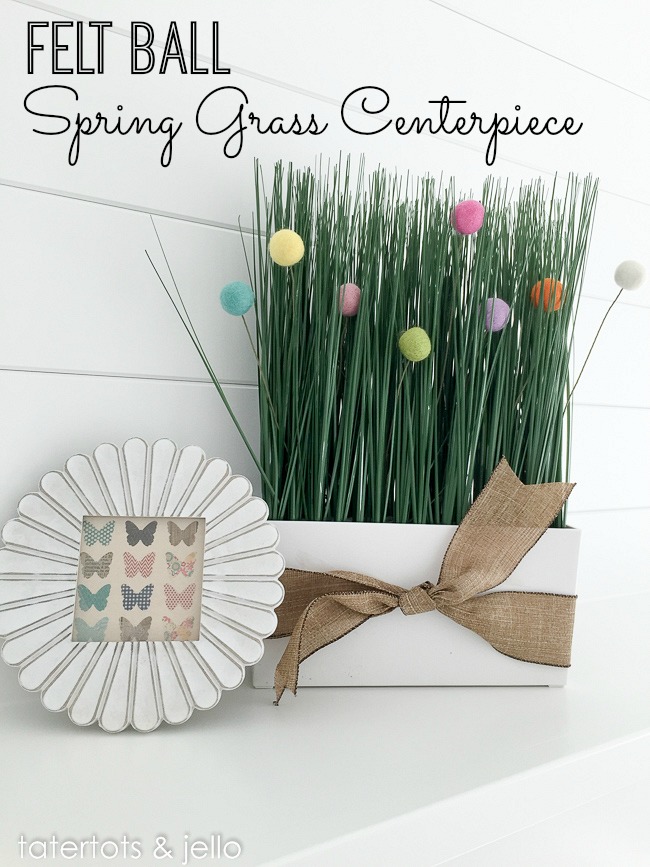 This is felt ball fun week. Here is another fun, simple project. I love these cute little balls. I saw this grass container at Ikea but thought it needed a little something. Since I am not always very good with indoor plants (I forget they need water), I thought this would be a fun felt ball project. Snappyandroo.com has an awesome "bright colored spring mix" of felt balls that was perfect for this simple project.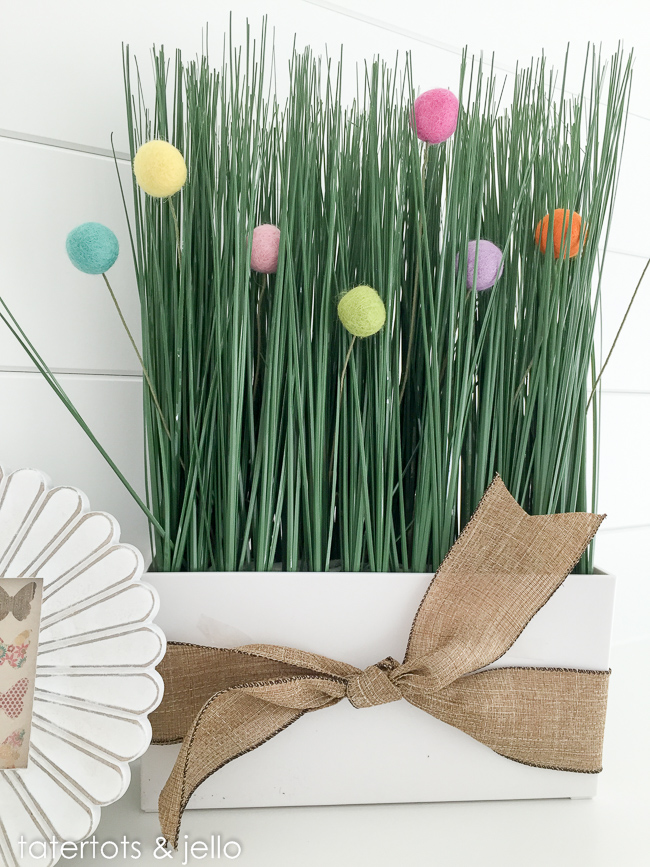 Items needed
Grass Container from IKEA
Floral Foam
Wire cutters or craft scissors
Floral Wire
Embroidery Needle
Felt balls (mine are the bright spring mix colors from snappyandroo.com)
Gather Supplies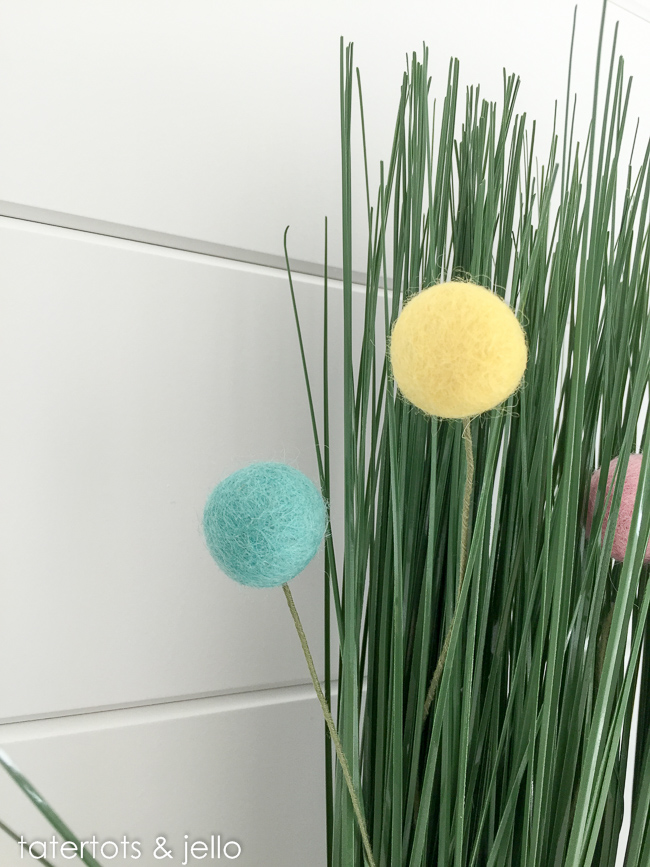 Cut two thin slices of foam to slide in between the two rows of grass.
Use the needle to create a hole in the felt balls. The felt balls are so dense, it is difficult to slide the floral wire in without doing this. Slide the floral wire in.
Fold the wire to different lengths. I didn't cut mine because the folded wire gives the stems better stability in the foam.
Tie a bow on.
Enjoy!
So fun and easy!
Despite our spring snow this week, I had my own cute Spring felt ball flowers to enjoy despite the snowy weather.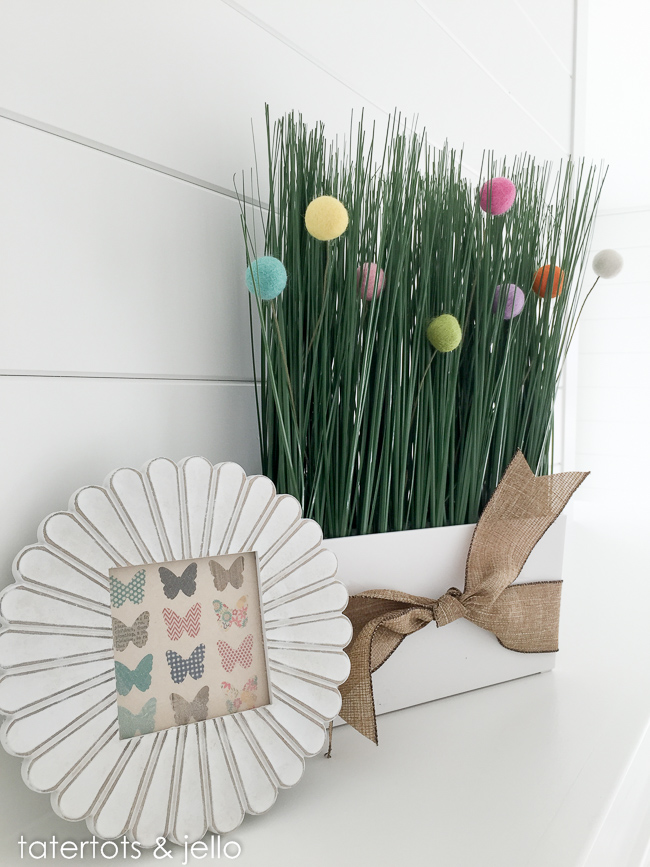 HAPPY CREATING!
And Happy Friday!
xoxo