Hey Tatertots and Jello friends! It's Carli here from DimplePrints! Hope your week is going well!!

Love seems to be in the air around our parts this time of the year with the number of weddings and bridal showers going on this spring.
Recently, we threw a bridal shower for a friend using a "Love Sweet Love" theme and we thought we'd share some of the printables for your use in case you too are throwing a bridal shower! Coral seems to be a very popular wedding color lately and who doesn't love the SWEET side of love at a bridal shower!!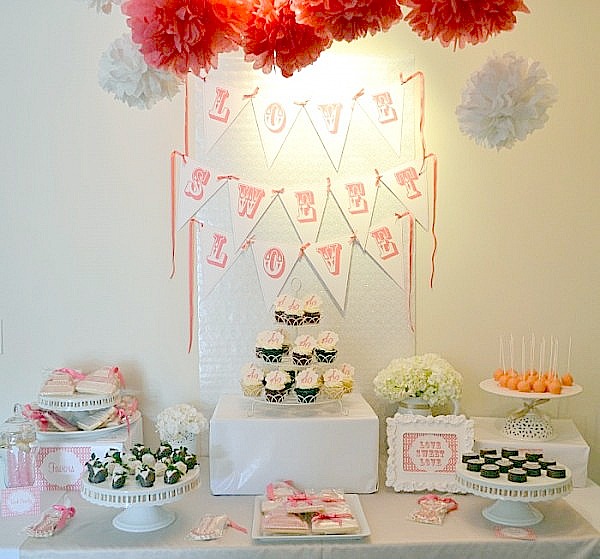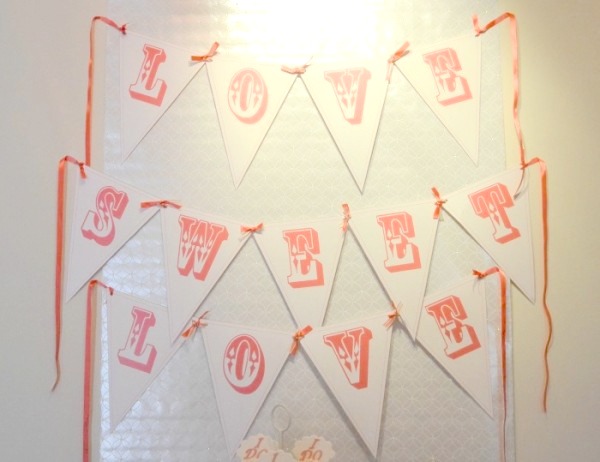 For the styling we kept it simple with coral and cream accents and we made the big part of the shower the SWEETS table complete with cake pops, amazing cookies as favors, chocolate covered strawberries, chocolate covered Oreos, and cupcakes.
So if you're looking for a fun shower idea and struggling with what to do…look no further. This package will provide you with the "Love Sweet Love" banner and food labels to correspond. Matching shower invitations are available for purchase.
Love Sweet Love Banner and Food Cards by Dimple Prints
I love that coral color Carli. What a pretty shower idea. It would also be a wonderful printable for Valentine's Day!!!
Here are some other awesome things happening over at Dimple Prints: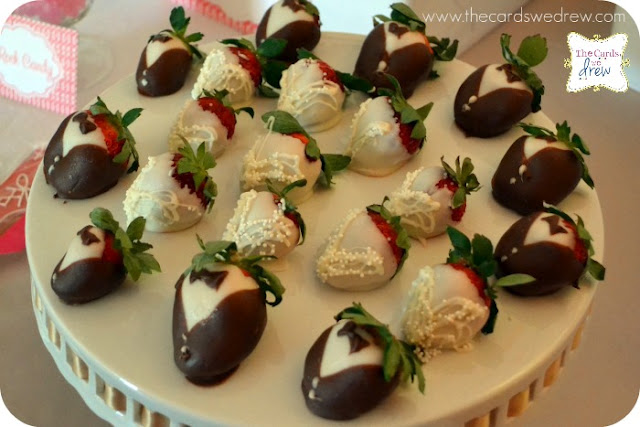 Tutorial on how to make Bride and Groom Chocolate Covered Strawberries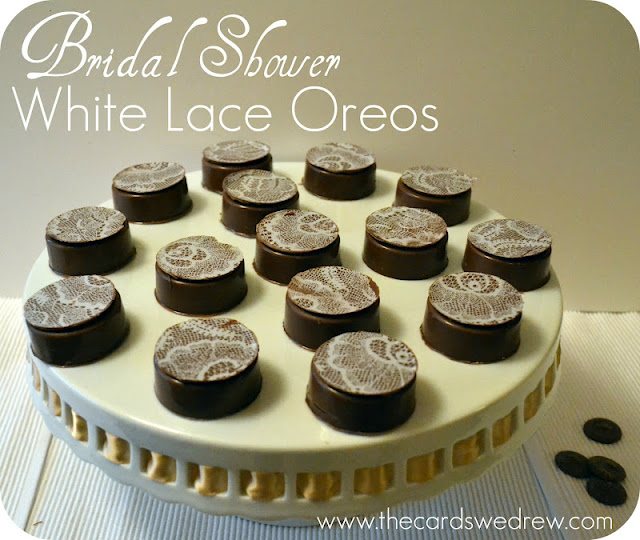 White Lace Oreo Tutorial
And a couple of my favorite printables in the Dimple Prints shop are: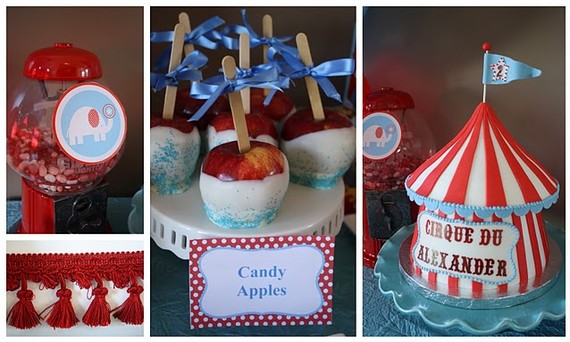 Circus Carnival Party Printables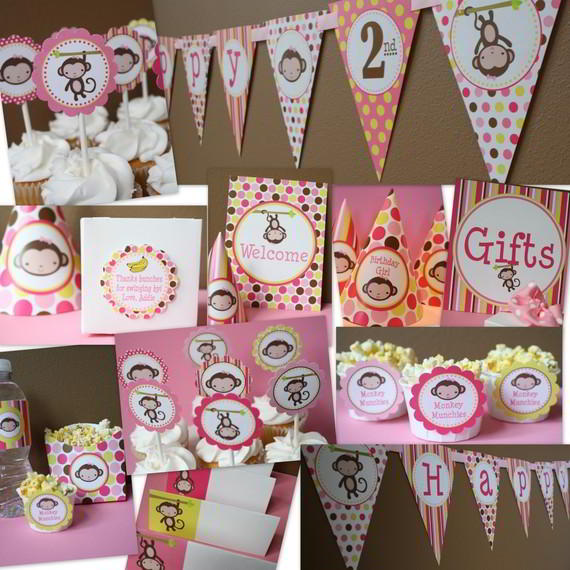 Monkey Party
Be sure to follow along with DimplePrints for all kinds of great ideas, printables and giveaways too!
xoxo