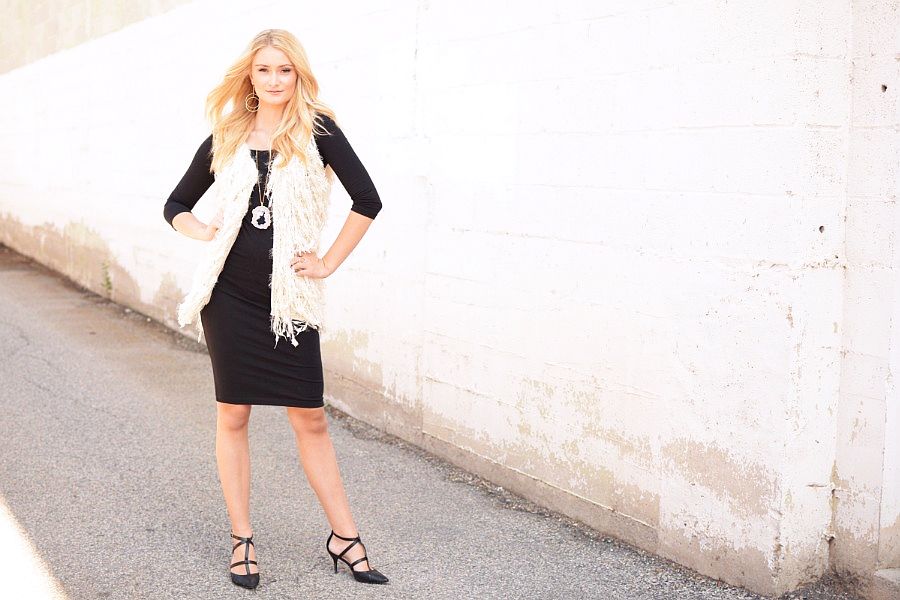 ---
Four Ways to Wear The Perfect Little Black Dress
The Perfect modest little black dress
---
Every girl needs The Perfect little black dress It's almost as elusive as a unicorn – you know it might exist, but that perfect black dress remains something almost every girl is always on the look out for. So when I saw a little black dress that seemed perfect I snapped it up. And I love it.

You can dress it up, dress it down and every look in-between. It's soft and comfortable with coverage in all the right places.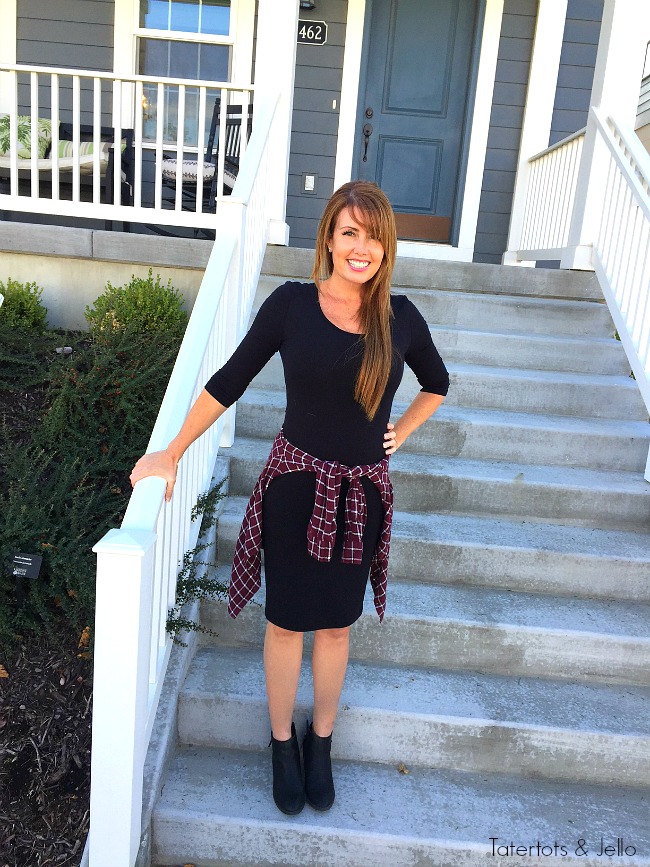 And today it is on SUPER sale at NoVae's website – I just had to share!
$18 in both Black and Charcoal!
The Perfect modest little black dress
PLUS – I have an EXTRA SAVING of 10% for YOU today – sunday only. code is: ttj10extra
It's quickly become one of my favorite things. Here are 4 different ways that I wear my new favorite dress:
---
Four Ways to Wear The Perfect Little Black Dress
---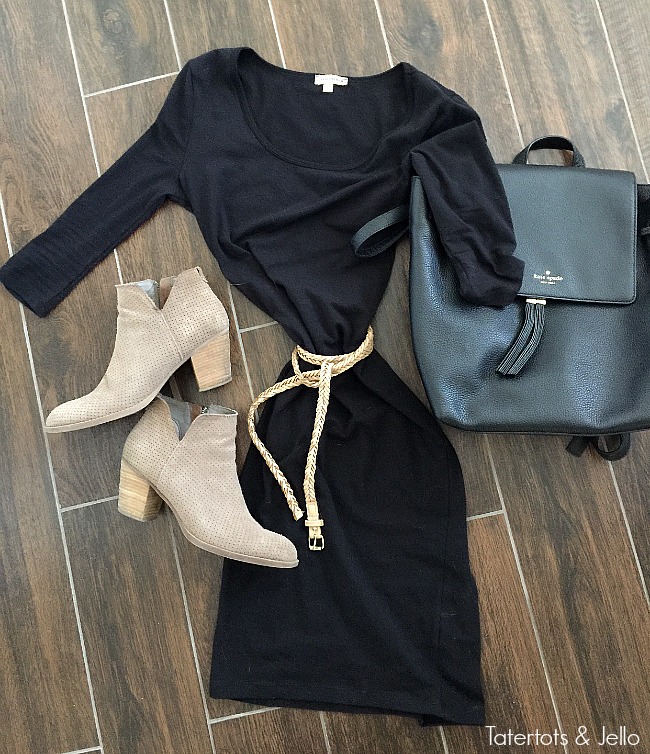 Look #1 – wear it every day. Add your backpack, a neutral belt, tights and booties and go!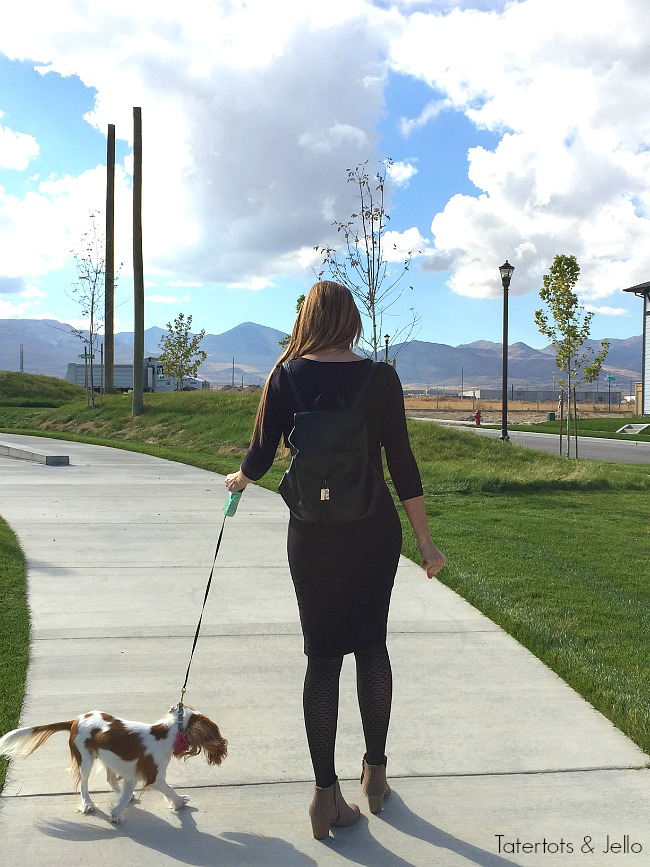 It's comfortable enough that I wore it to some meetings and walked my dog and was super comfortable.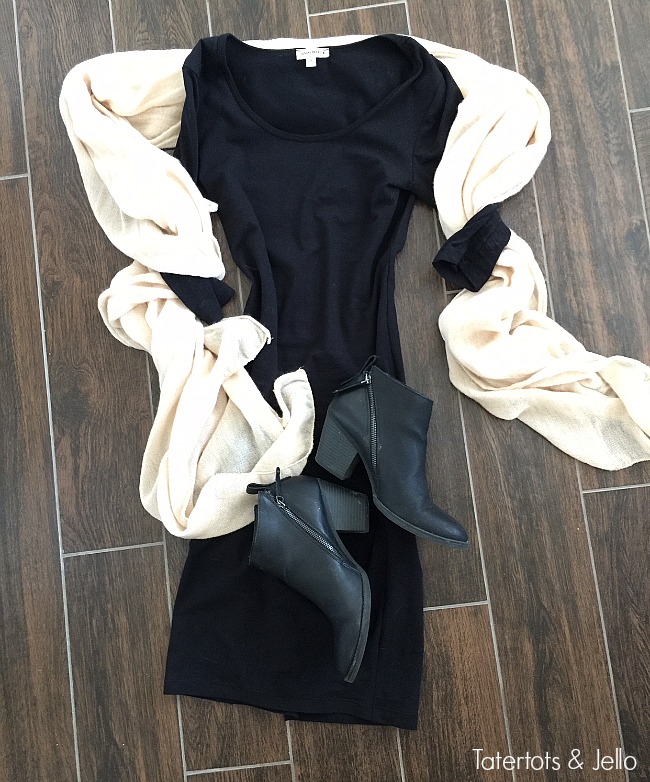 Look #2 – Add a shawl for fall.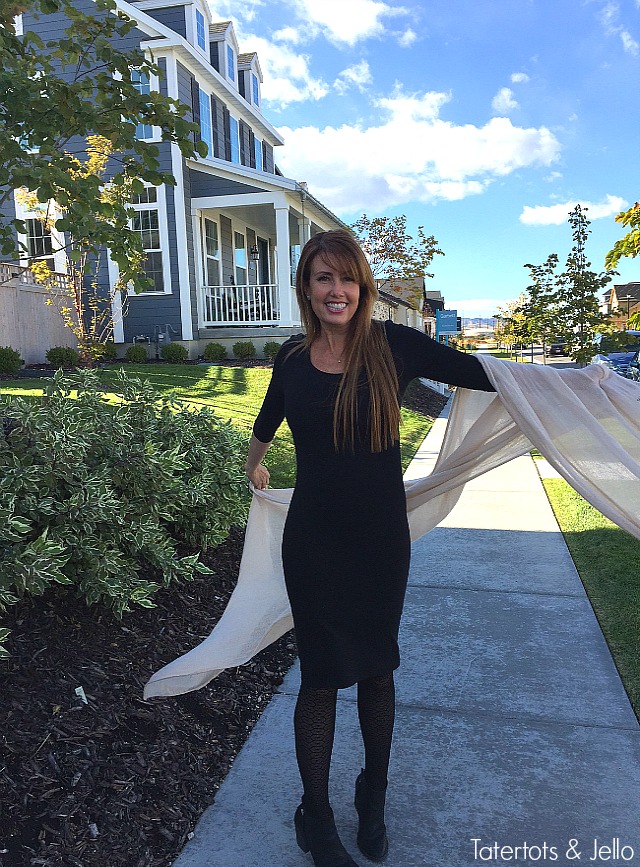 Add a shawl for chilly weather. You can add color and texture with a scarf or shawl.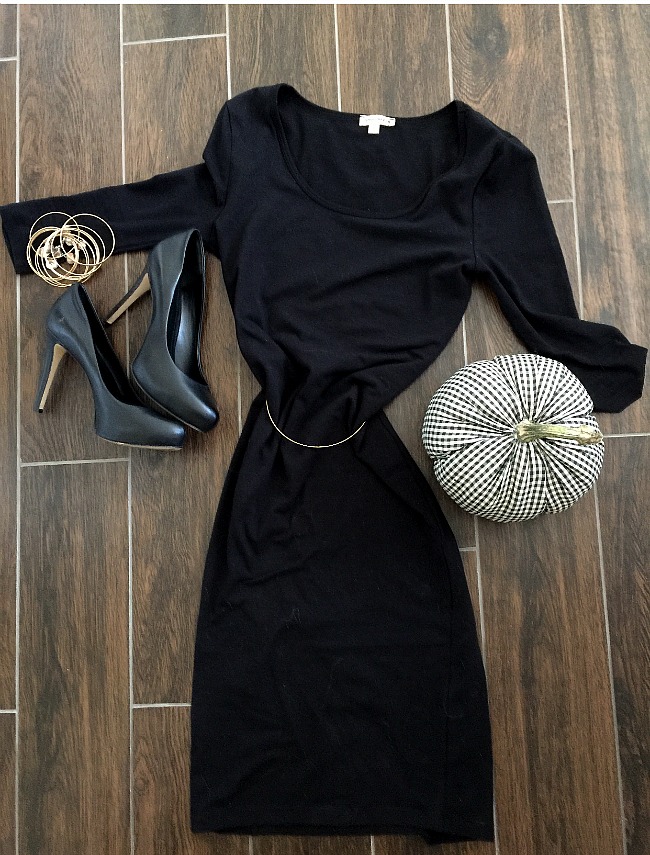 Look #3 – Dress up the Little Black Dress with pumps and some pretty accessories.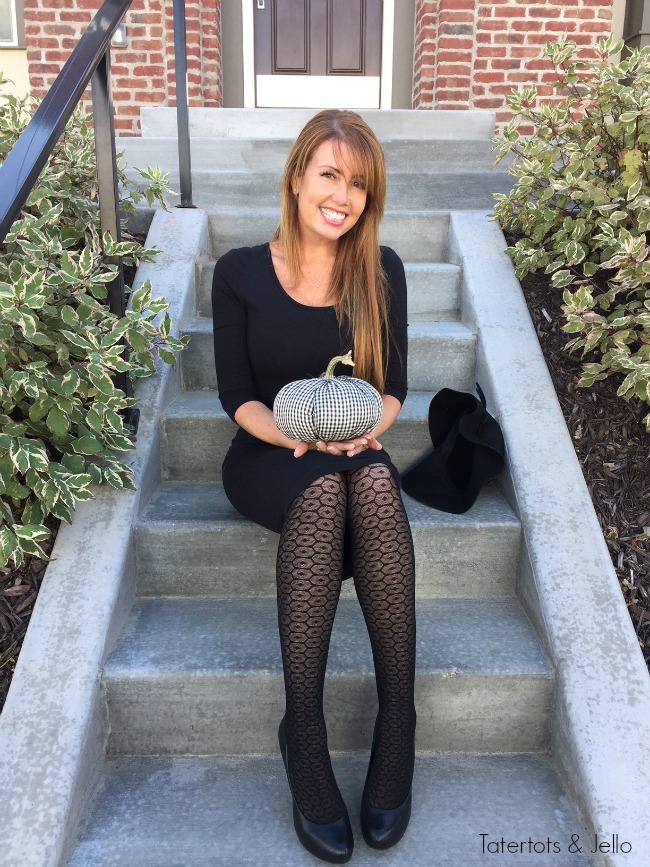 Or even a hat!
Comfortable and appropriate for almost any occasion.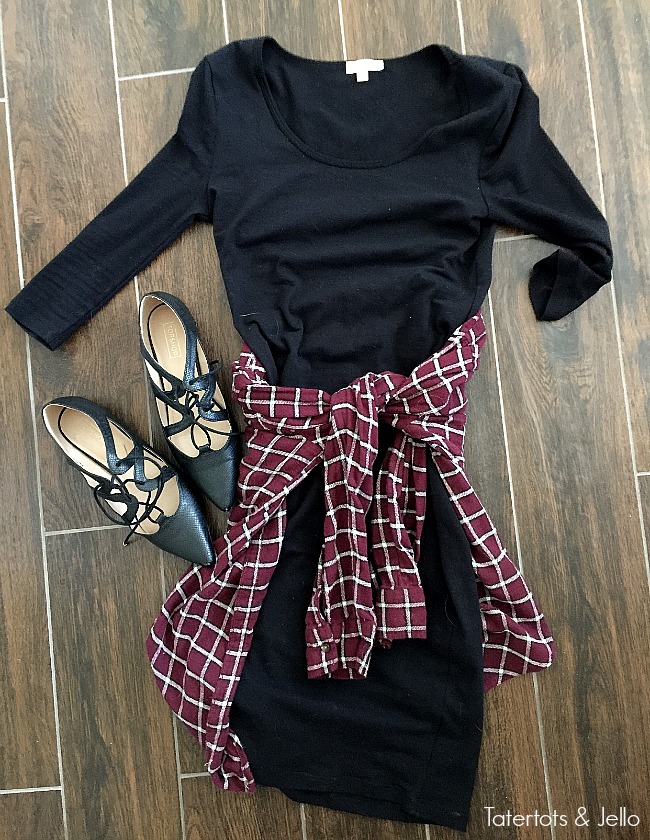 Look #4 – Go casual for Fall with a plaid and flats or booties and no tights.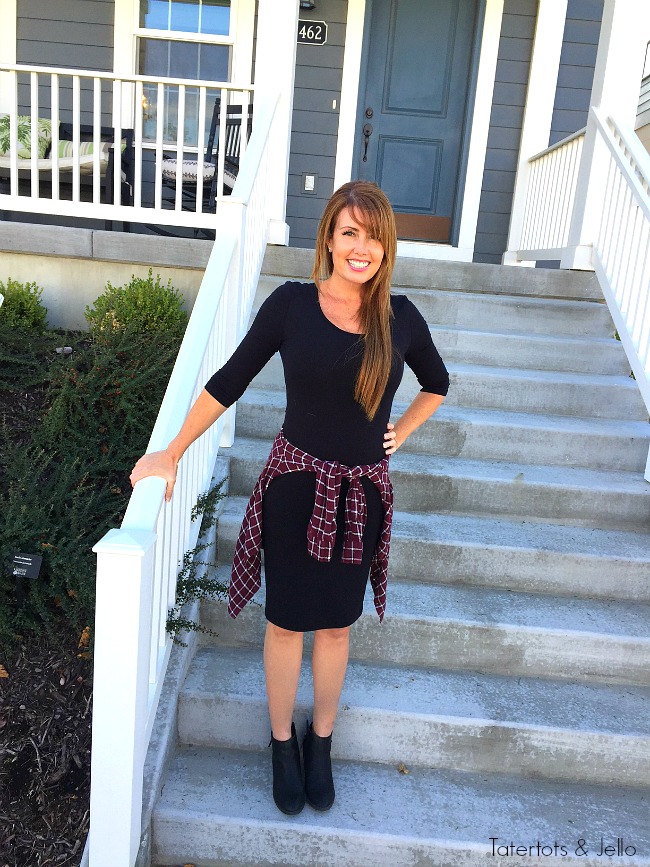 Perfect for the pumpkin patch – or pretty much anywhere!
The dresses are $18 bucks right now. So afforable!!
The Perfect modest little black dress
buy one for your BFF, your sisters, even your mom!
You can get them in either black or charcoal.
You're welcome!
Have a Fabulous Friday!

I am an affiliate with NoVae Clothing. I love it and only post about brands I adore.