Things have been so crazy since I got back from the Craft and Hobby Association (CHA) conference, that I haven't had a chance to share some of my favorite products that I found at the show. And I also promised to bring back a special giveaway package for one lucky person.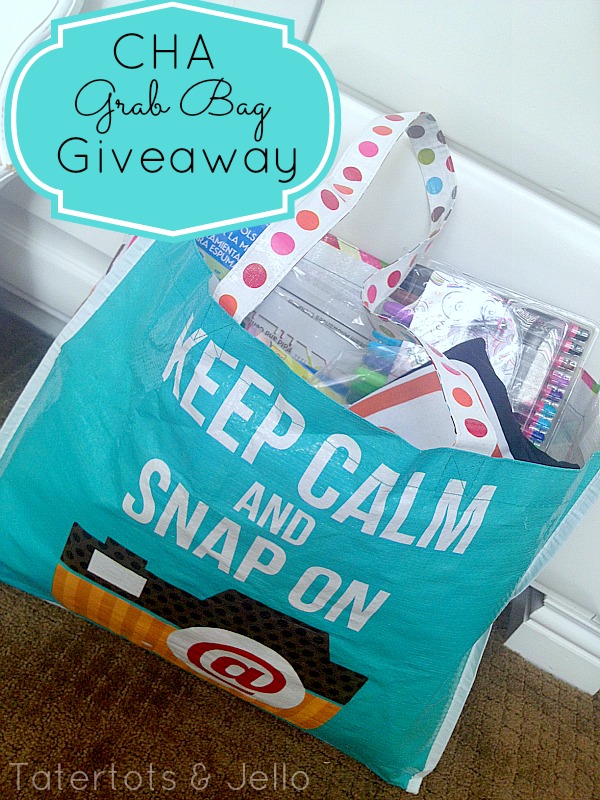 Here are a few things I picked up for the winner: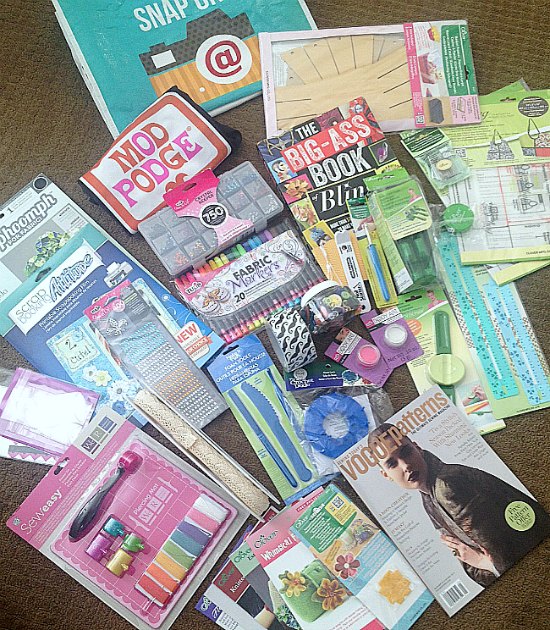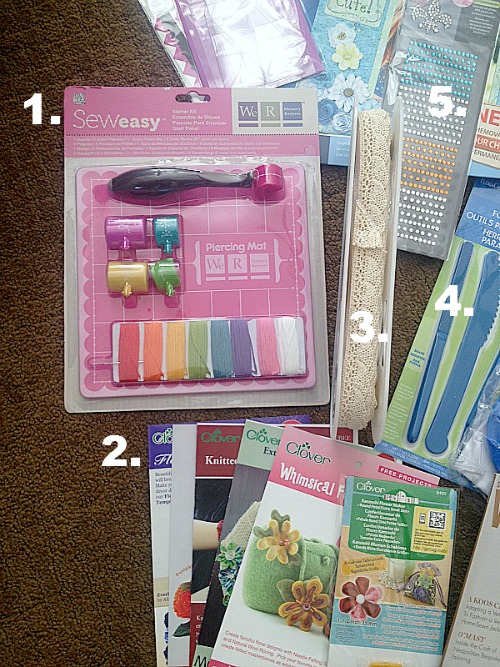 1. We R Memory Keepers Sew Easy Starter Kit — It's a really cool tool with different rotary stitch piercers that let you stitch patterns on paper or ribbon. It includes 5 different tops for the tool and 8 different colors of floss.
2. Five different Clover project books and a Kanzashi Flower Maker.
3. 12 yards of Simplicity lace trim – perfect for all kinds of projects.
4. Three different foam tools from FloraCraft. They help you to make new shapes with different types of styrofoam.
5. 400 self-stick crystals from Tulip. You can decorate cell phones, MP3 players, calculators and more. Just peel and stick.
6. More cool flower makers from Clover.
7. The Crochet Dude's Bloom Loom from Boye. Make flowers using yarn.
8. Body Art Body Glitter from Tulip — two colors.
9. 10 yards of Mustache Duck Tape.
10. Over 100 buttons from buttonlovers.com — so many projects to make with these!
11. Pin 'n Stow magnetic pin cushion – so cool.
12. Magnetic Nail Starter from The Magnet Source.
13. Vogue Patterns – the ultimate sewing magazine. January 2013 edition.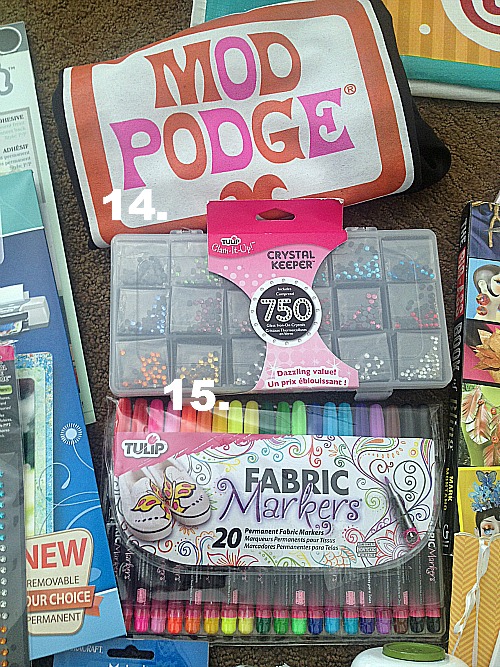 14. Mod Podge T-shirt — perfect for wearing around town or as a work shirt.
15. 20 Fabric Markers from I Love to Create – so many things you can do with these from crafts to clothing refashions. And 750 Iron-On Crystals from Tulip.
Plus I made you a little chevron notebook.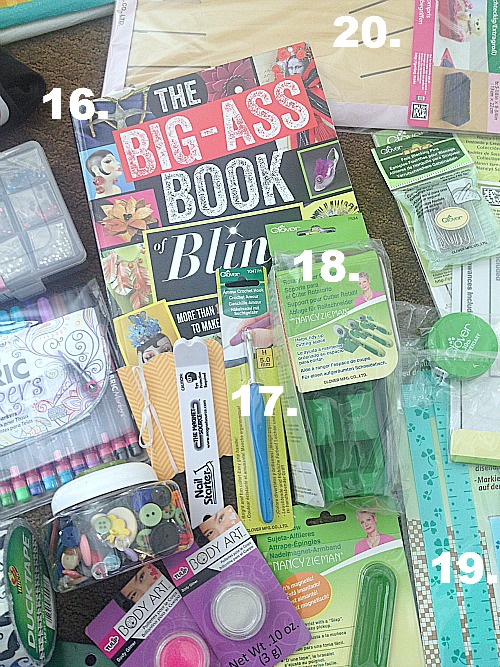 16. Mark Montano's new DIY Book — The Big A** Book of Bling. With more than 150 fashion DIY projects!
17. Clover Crochet Hook.
18. Clover Rotary Cutter Cradle.
19. Clover Pattern Chart Marker Set.
20. 2 sets of Clover Basket Frames
Plus quilting pins, a tape measure and templates to make two different styles of hobo totes and two different templates to make Kindle holders.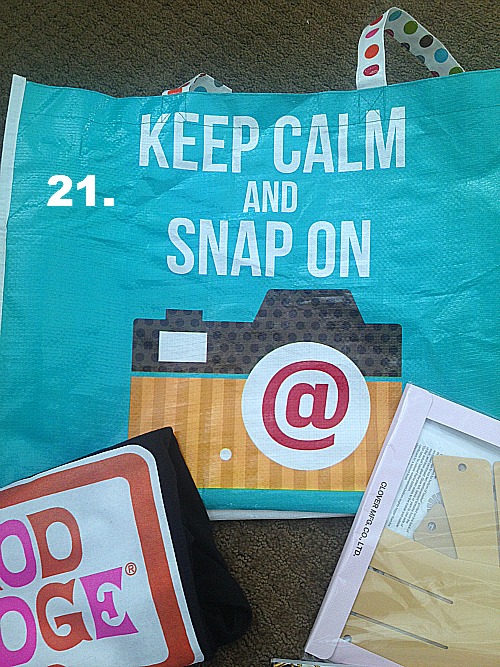 21 – this cool tote bag from Simple Stories. I love it!
And a few other cool things like:
Phoomph for Fabric — which is a fabric bonding medium that makes fabric stiff so you can make things like keychains and bookmarks.
Printable Scrapbook Film from Craft Attitude – which laminates your pictures. And you can use it for more than scrapbooking.
All in all — more than $300 worth of craft/DIY items that I picked up.
And here is the winner: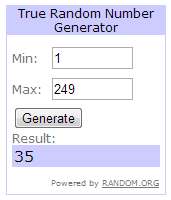 Carmen Nuland!
Congratulations, Carmen!! Please send me your shipping address and I will get these fun items in the mail to you!! jennifer (at ) tatertotsandjello.com
xoxo