A new year is always a time for new commitments and new goals.
And this year I' m trying to get healthier!
Here are my 5 small steps I'm taking to try to get healthier this year — what are yours?
(let us know below and you can win a $1,000 gift card to help you achieve YOUR goals for 2013)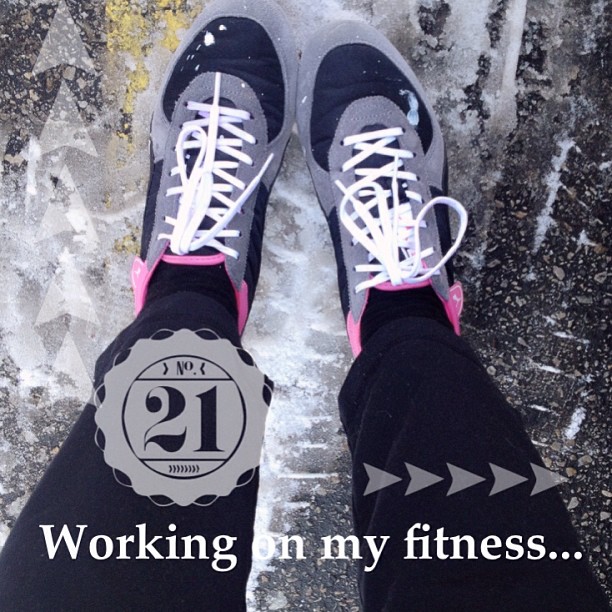 1. I joined a gym. I have been saying I would do it for years. And I finally did!! My goal is to go at least 5 times a week. And my favorite part of my gym is that it has a cardio cinema, which is basically like a movie theater, but with workout equipment instead of chairs. So I can watch a movie while I work out – win!
2. I have an addiction to Diet Coke and chips and salsa. I'm cutting down on both which is really hard. Quaker sent me some samples of their new Quaker® Popped(TM) flavors. I really enjoy the Salsa Fresca flavor and it hits the spot when I craving chips. They're baked, not fried — and made with brown rice – yay. I also really love the chocolate flavor when I need something sweet.
and,
3. Drinking more water. Less Diet Coke – more water. It's so dry here in the winter that we're all thirsty a lot … and I just have to remember to have water as handy as soda!
4. More time with the family. I want to spend healthier family time — I am taking time during the day when the kids are at home and being present for them. No email, no computer. It's hard but they will only be small for a tiny amount of time. I need to be there for them.
5. Date nights. We've found that alone time is really important for a healthy marriage. It's hard to have regular date nights with a husband who travels, and, as our kids get older, they have more and more going on. But we need time to be together, to reconnect as a couple.
* * * * *
What 5 small steps are you taking toward a healthier lifestyle in the new year? Tell us and you can win!
Does changing your snacking habits fit in your goals? Quaker Popped Rice Snacks are a great way to do this! Quaker® Quakes® are now Quaker® PoppedTM – a new name for the snack made with the delicious goodness of whole grain brown rice and corn and a great snacking solution.
Reply below for your chance to win a sample of all 14 flavors of Quaker Popped Rice Snacks and $1,000 gift card to help you achieve your New Year's resolutions.
This is a sponsored conversation written by me on behalf of Quaker. I received product in conjunction with this post. The opinions and text are all mine. NO PURCHASE NECESSARY. See Official Sweepstakes Rules