Farmhouse Industrial Snowball Wreath. Make a whimsical snowball wreath with a modern galvanized base, cotton balls, little houses and trees.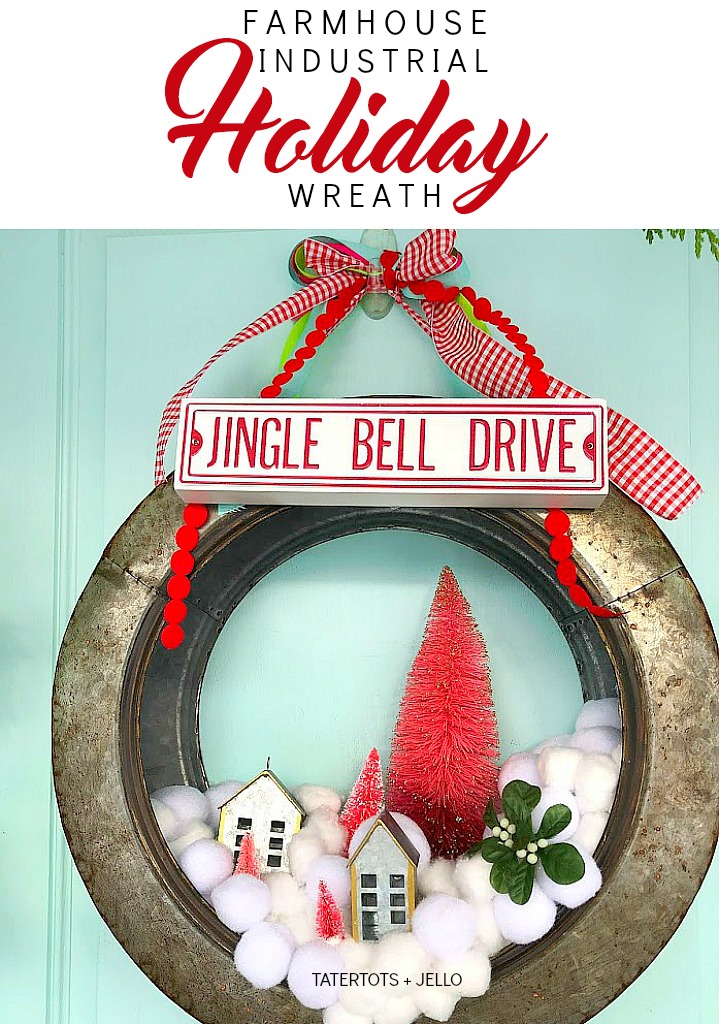 I love this galvanized metal wreath base from Hob by Lobby. I think the style is so simple that anyone with any style can use it. Depending on how you style it, this wreath base can be country, farmhouse, industrial or even modern. it's very clean and basic. I think this is the fourth wreath I've made using it? It's so easy to switch the insides out and you can use it all year long!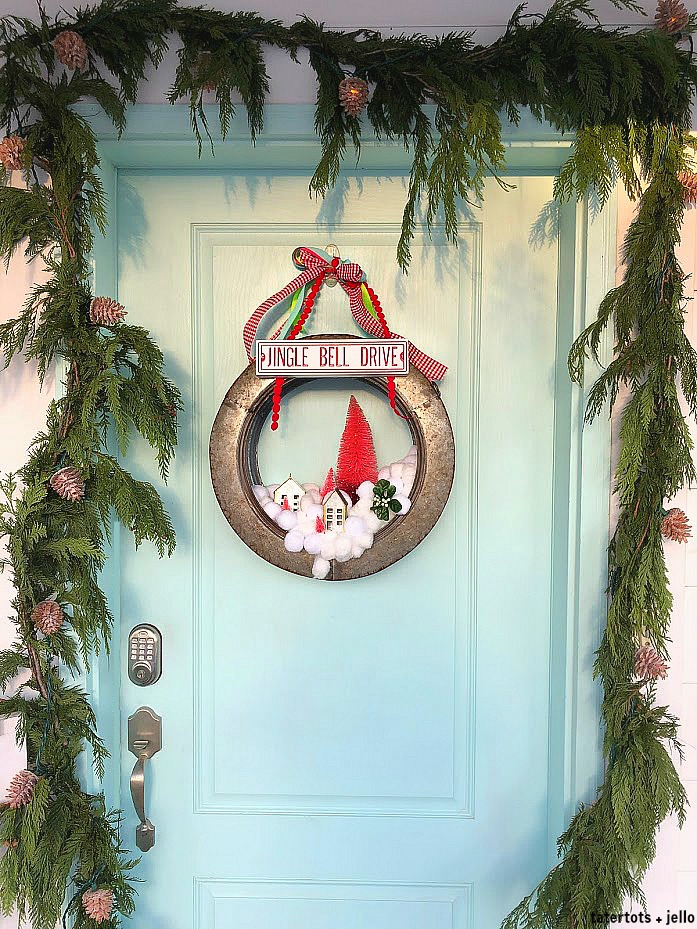 Color + Playful Elements = Whimsical Wreath
I love color and whimsical style so I created a snowball wreath to display for the holiday season. I added a couple miniature simple metal houses, some snowballs, ribbon, a little saying and colorful trees. I love the way it looks on my door!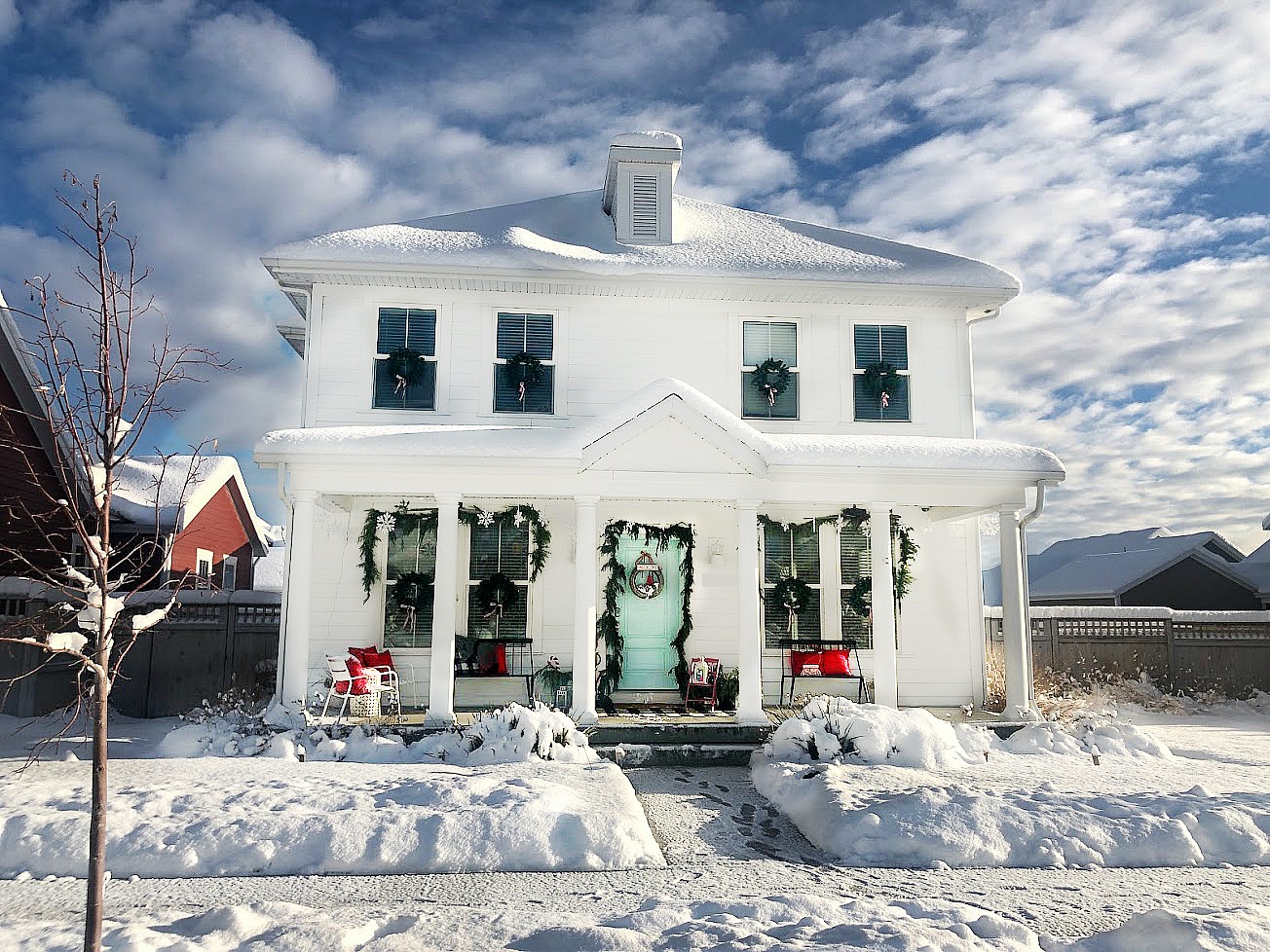 Secret Snowball Ingredient = Cotton Balls
It's so easy to make too. The secret ingredient? Cotton balls? They are SO inexpensive. I supplemented them with a few snowballs from the craft store.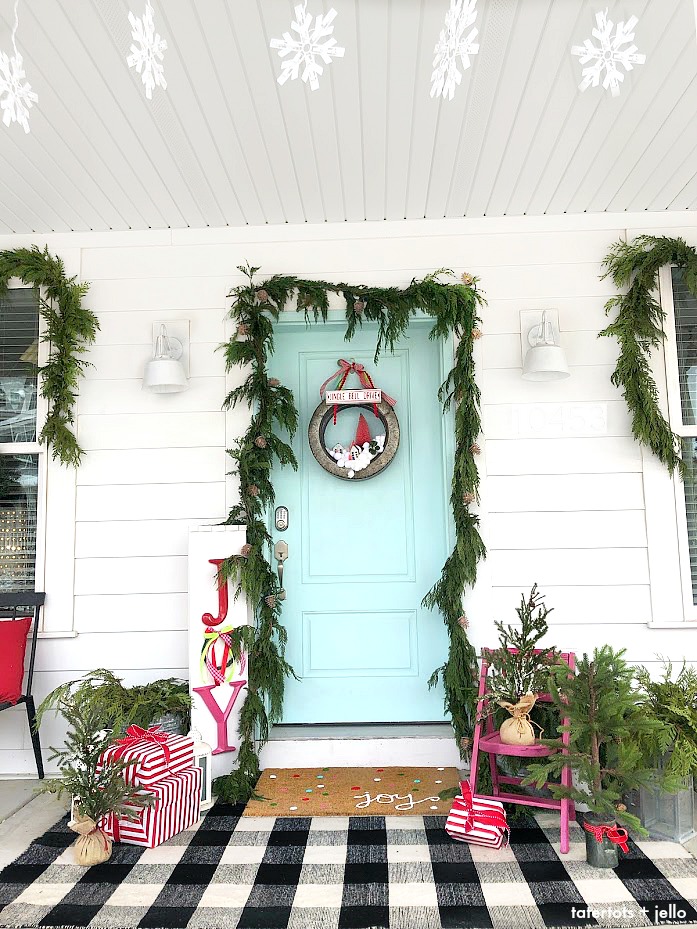 How to Make a Whimsical Holiday Snowball Wreath
The secret to this wreath is I have a styrofoam block that I wrapped in white fabric and I put at the bottom of the wreath form and then put the cotton balls on top of that, securing it with hot glue. Once I had the base of cotton balls, I layered a few of the snowballs I got from the craft store.

Then layer the other elements
Then I put the big bottle brush tree in the back and layered the little houses and little trees in front.

Add a sign to the top
I found a cute sign also at Hobby Lobby and I hot glued the sign onto the front of the wreath.
Colorful ribbon adds whimsy
The last thing I did was added some ribbon to tie it to my door.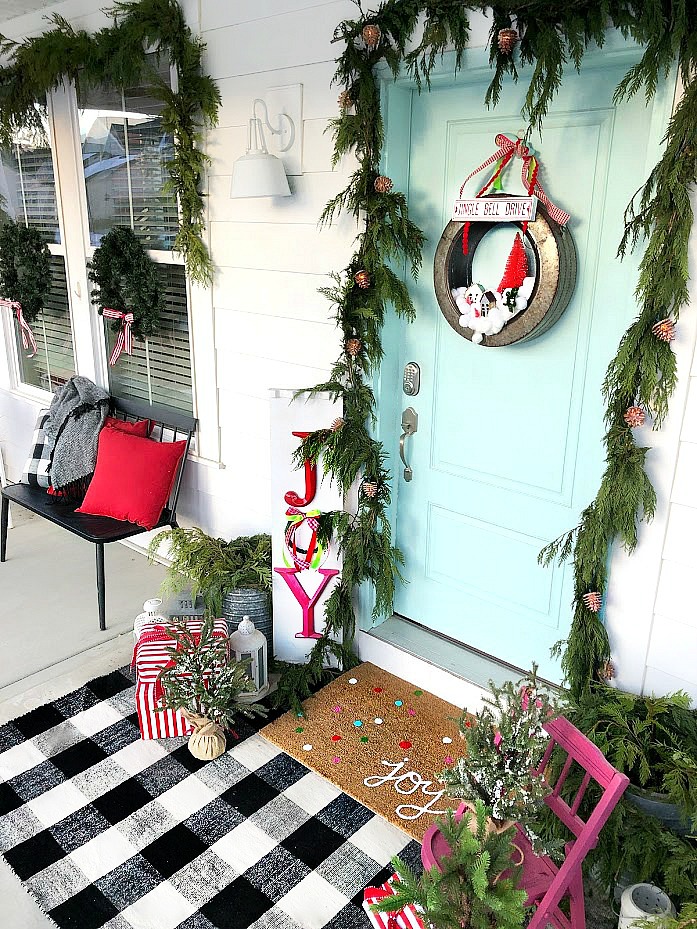 Such an easy wreath idea!
This is the wreath I made last Christmas with this galvanized wreath form – Galvanized Farmhouse Wreath.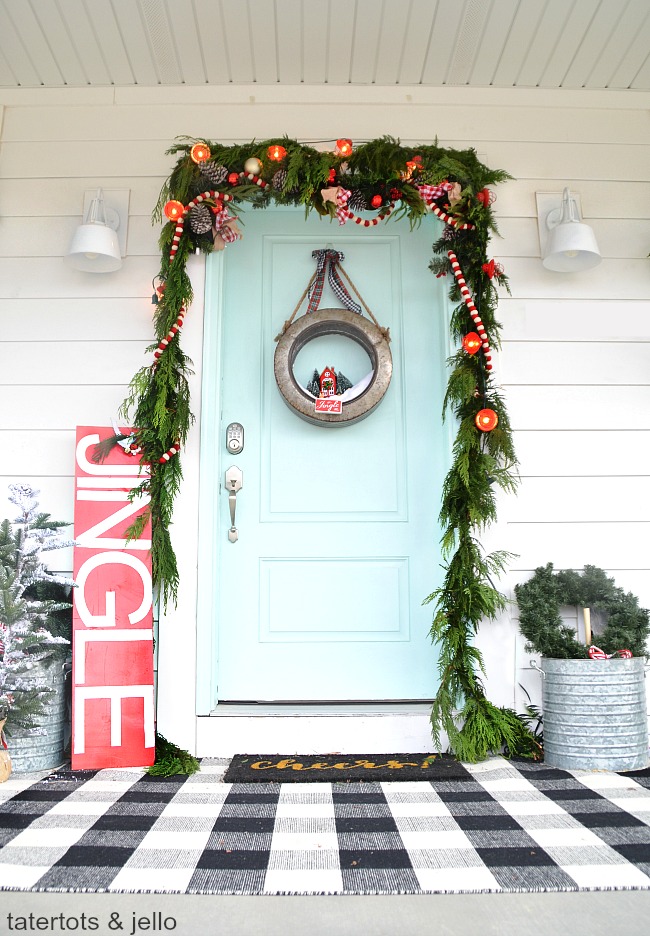 I made a few other DIY projects for my porch – a hand-painted rug and a GIANT DIY Joy sign.

What holiday projects are you working on?
Let me know in the comments. I would love to come over and see YOUR ideas!
Have a festive day!
xoxo