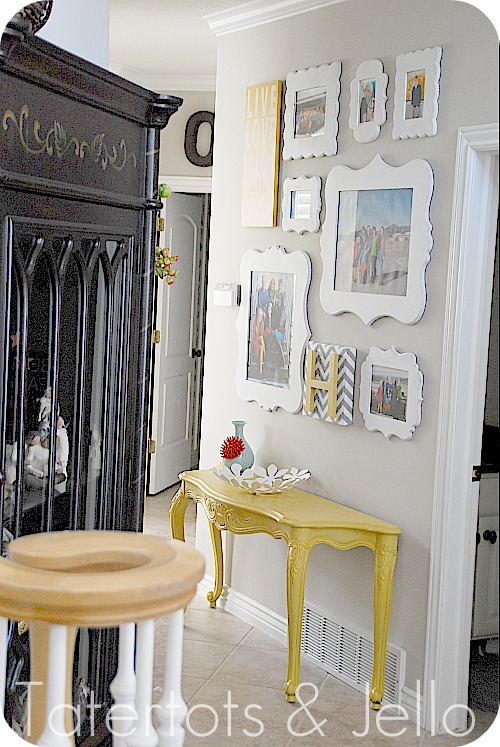 Thanks for all of the sweet comments on my Family Picture Wall.
To tell you the truth, it is maybe my favorite project ever. Why? I love the scrolly frames for their different shapes, I love the pops of YELLOW — so bright and happy, I love the little table I spray painted at the last- second, I adore the bright subway art, but most of all I ADORE the pictures and seeing my cute little family. I am sure you all feel the same way seeing your families in pictures. It is wonderful!!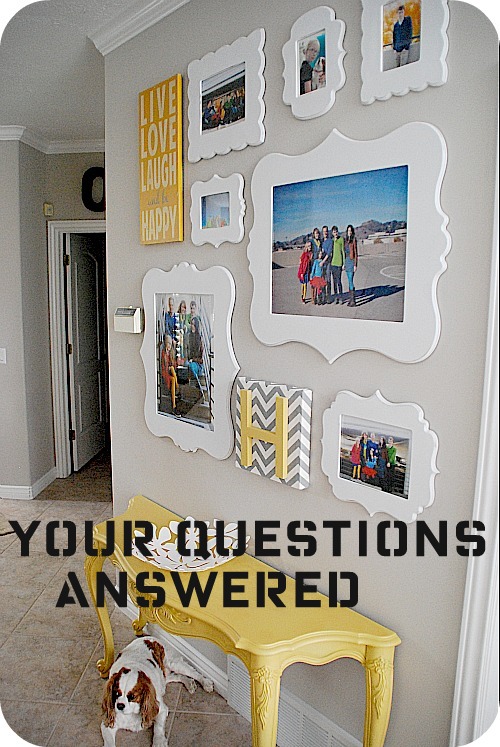 I always think I am answering all of the potential questions when I write up a post, but afterwards I discover all of the little details I leave out. So I thought I would write this post and answer the questions left in comments and on Facebook.

The frames are from Cut It Out Frames — the sizes are 5×7's, 8×10's and 16 x 20's. Cut It Out cannot send the frames with glass, but you can buy dollar store frames and use the glass from those for the small ones, and then Home Depot sells the glass for the larger ones.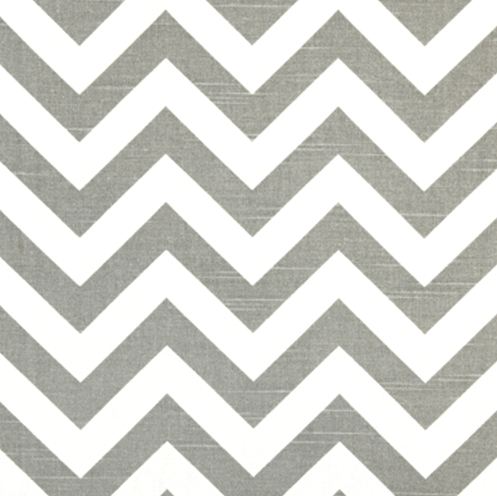 The Fabric in the chevron "H" is from BuyFabrics.com — Ash Slub Zig Zag Premier Prints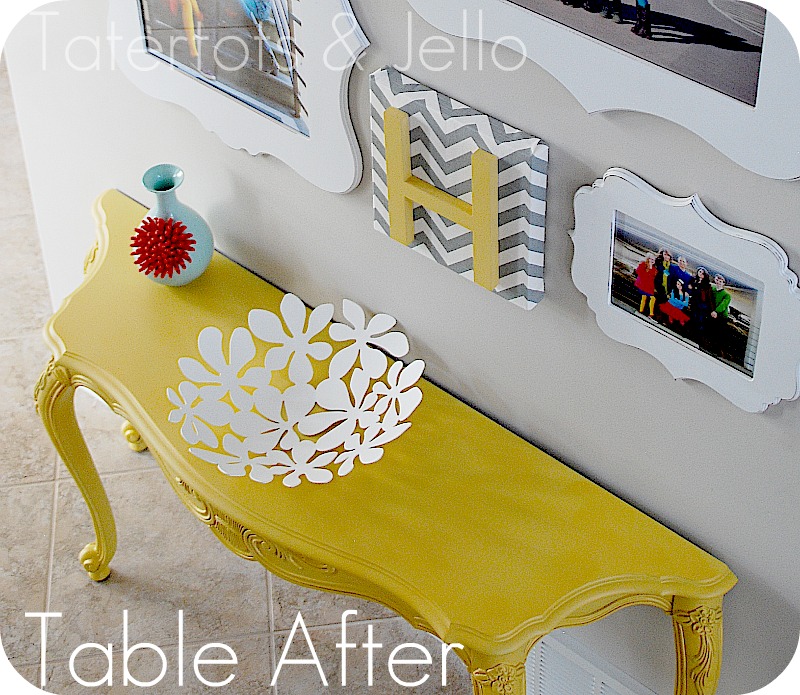 My sister Wendy took the pictures — thanks Wendy!! If you live in the Bay Area get on her list for fabulous lifestyle shots!!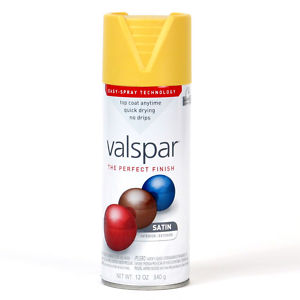 The paint on the remade table is Valspar – Golden Maize.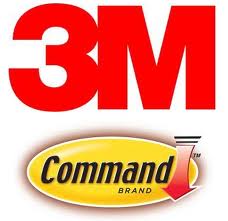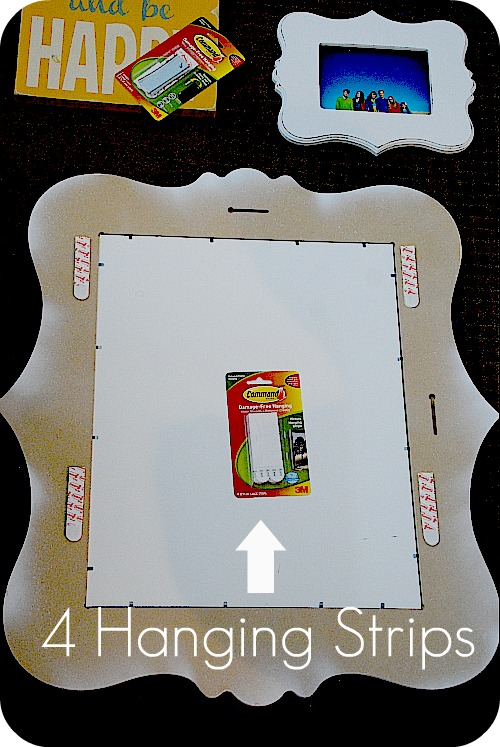 The hooks I used are from 3M Command Strips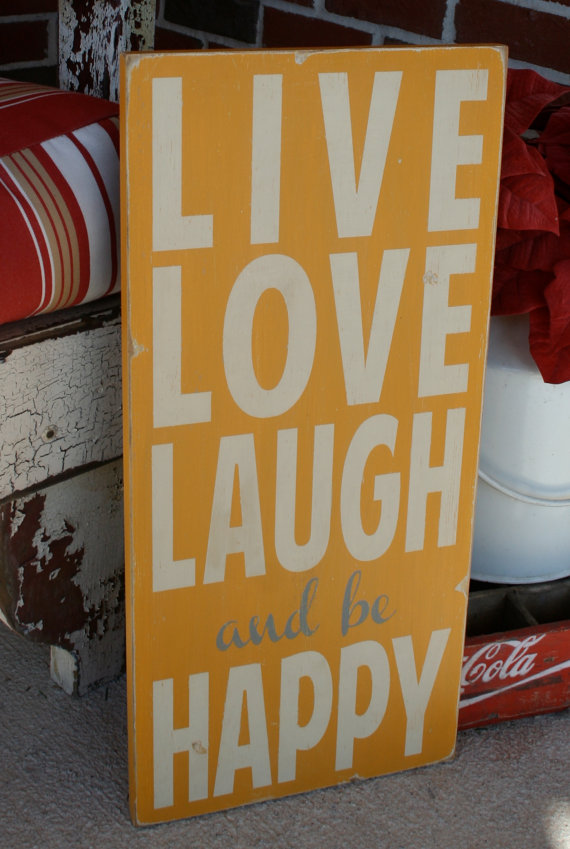 The beautiful subway art is from Kristi at Barn Owl Primitives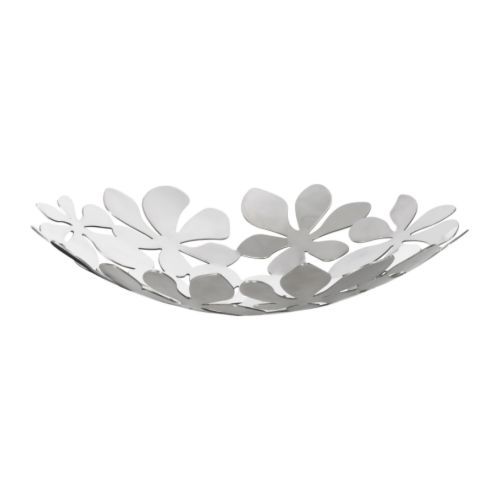 The bowl is from Ikea.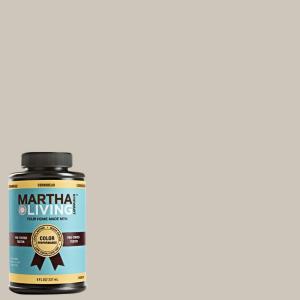 My wall paint color is Martha Stewart — Sharkey Grey. Available at Home Depot.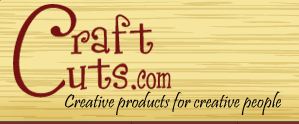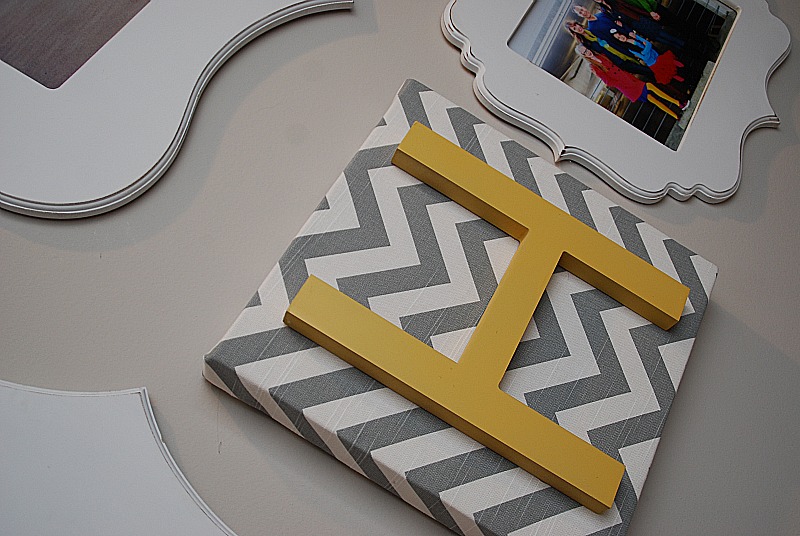 The letter H is from Craft Cuts — you can order any size and any font letters through them.
If there's anything I've missed that you are curious about, leave me a questions in comments and I would love to answer you!!
Check out the original Family Gallery Frame Wall post for more pictures and information.
Have a CREATIVE day!!
xoxo
PS — And it you have a gallery wall you have created, leave the link in comments. I would love to see it. Or if you have any great tips or ideas in creative a memorable family picture wall – I would love to hear them!!

I received product from Cut It Out Frames, 3M and Barn Owl Primitives for this project.