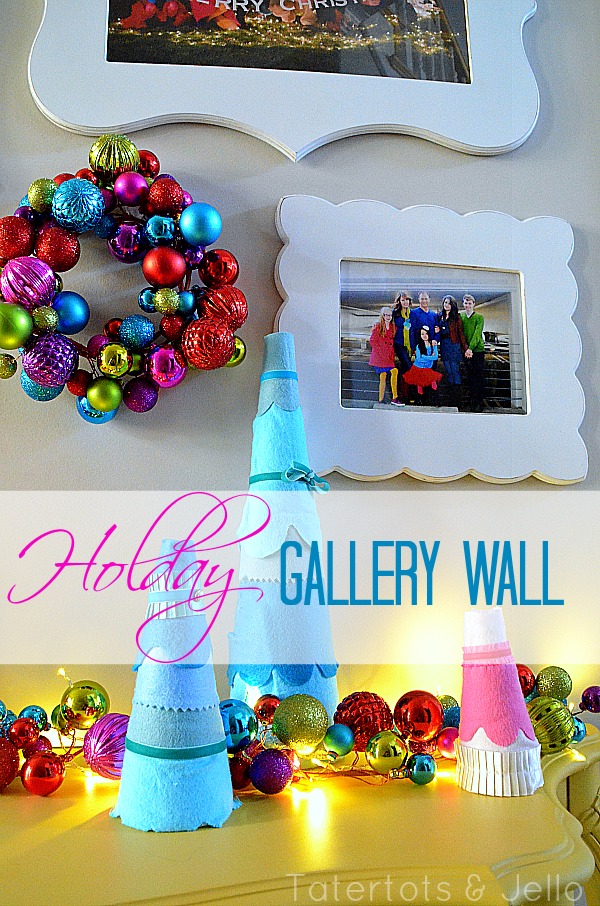 I just love our family gallery wall.
It's so bright and happy-looking.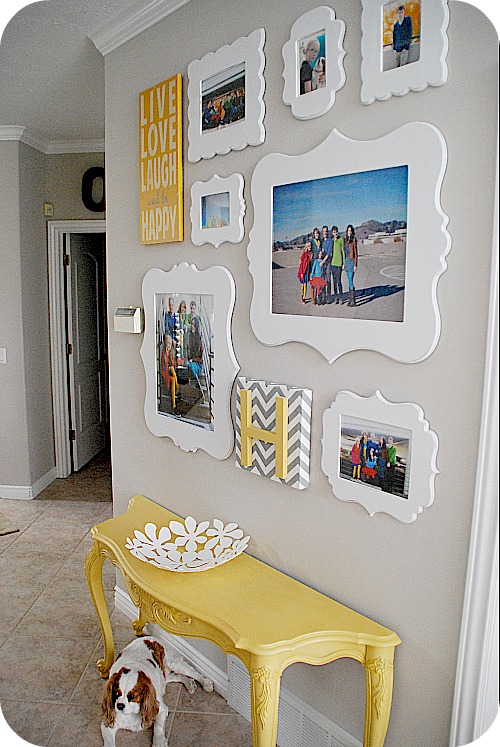 I had a fun time making a spooky edition for Halloween. And I thought it would be fun to switch things up for the holidays and make a family gallery wall. I wasn't sure what to do with the bright yellow table, and still work it into holiday colors.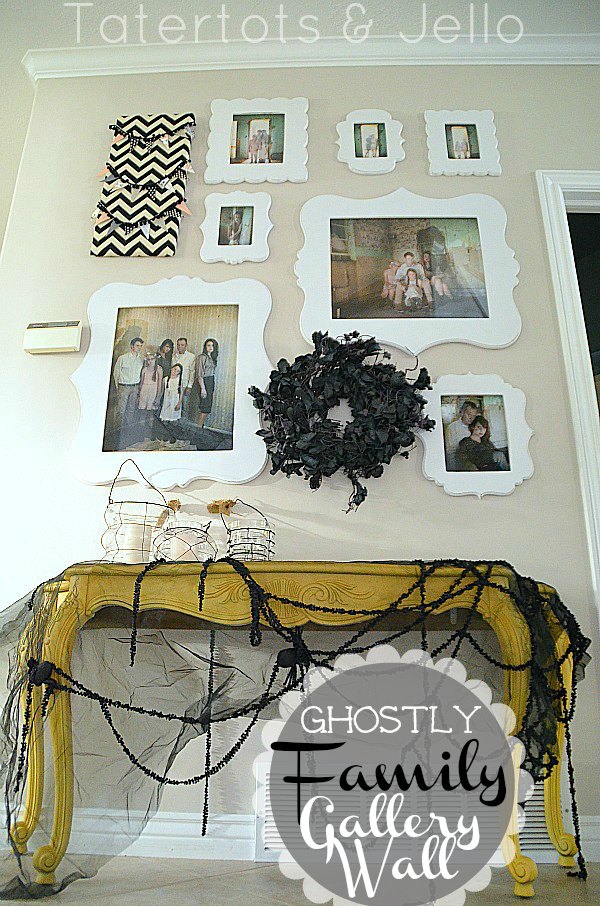 And then I remembered a colorful ball garland I bought last year — it has all kinds of bright, happy colors in it. And then I got out the felt trees I made a couple of years ago. They also have bright, happy colors. Perfect!!
I took the other garland and wound it up to make a wreath for the middle of the display.
And then I took out family Christmas pictures that my sister Wendy took of us last year, and I sent them down to Costco and had them printed out in the big 16×20 size frames. I think Costco charged me $5 each for them.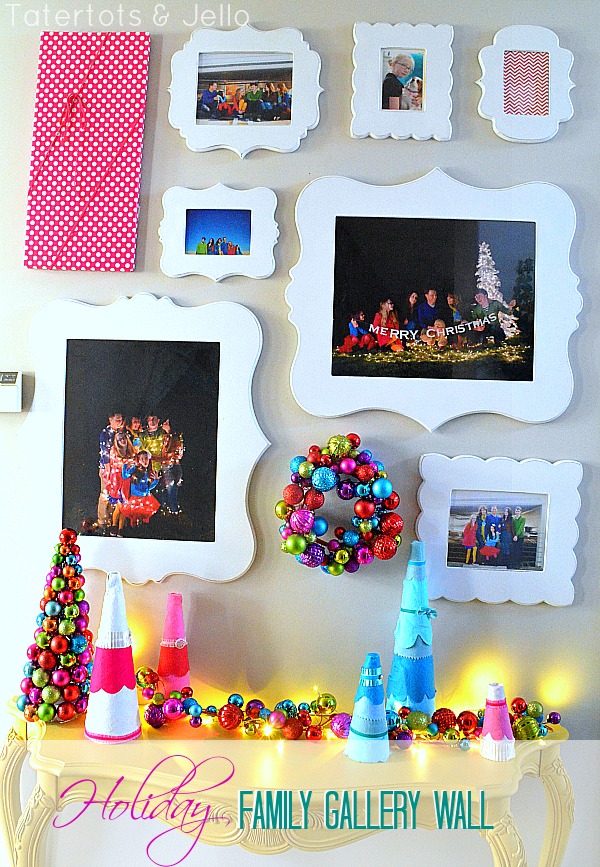 I covered the yellow Barn Owl Primitives sign with polka dot paper and wrapped it like a present.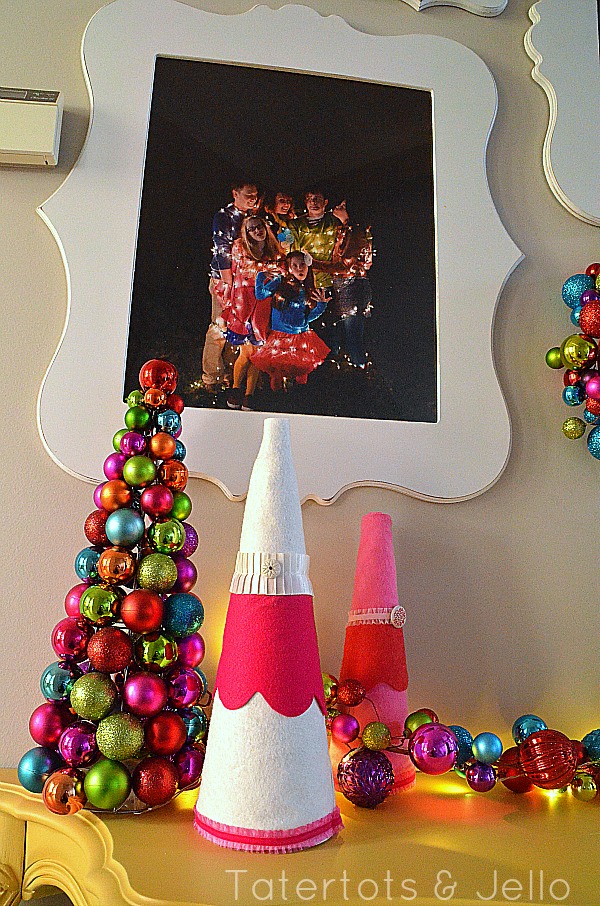 And now I have a HAPPY holiday gallery wall.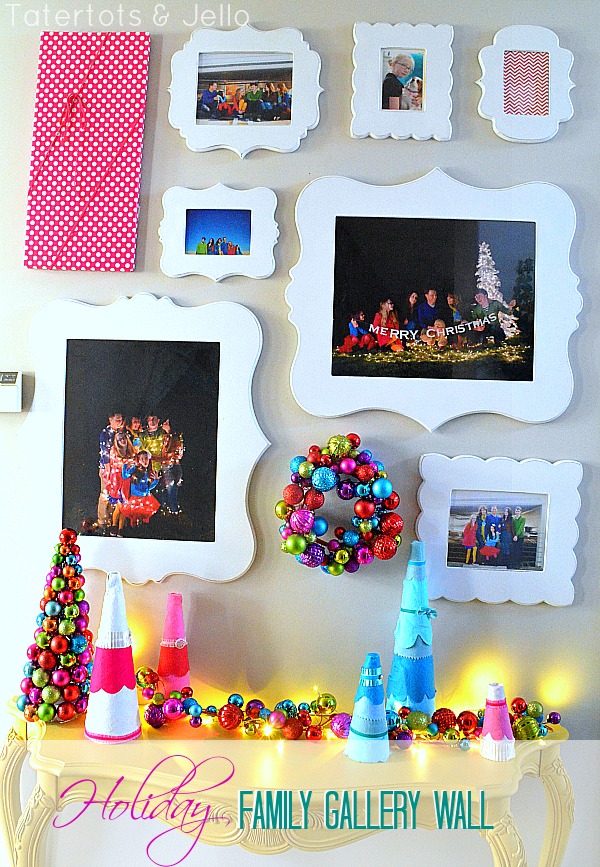 I just love it!!
And the best part is that I used things I already had (except for the new prints).
Do YOU have a holiday project you made and love?
Share it in the comments — so we can all come over and see it!!
HAPPY Holidays!!
xoxo

I'm linking this up to TidyMom's I'm Loving It Party