Invited to a cookie exchange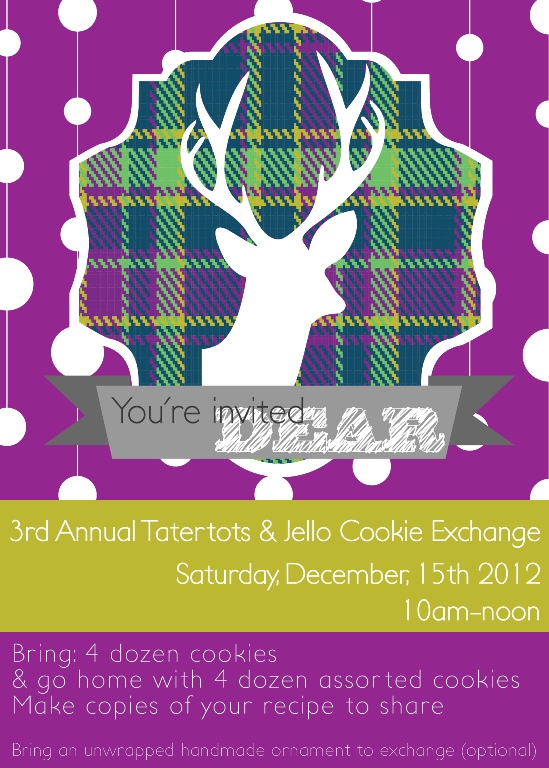 I'm excited about the third annual
Tatertots and Jello
this Saturday!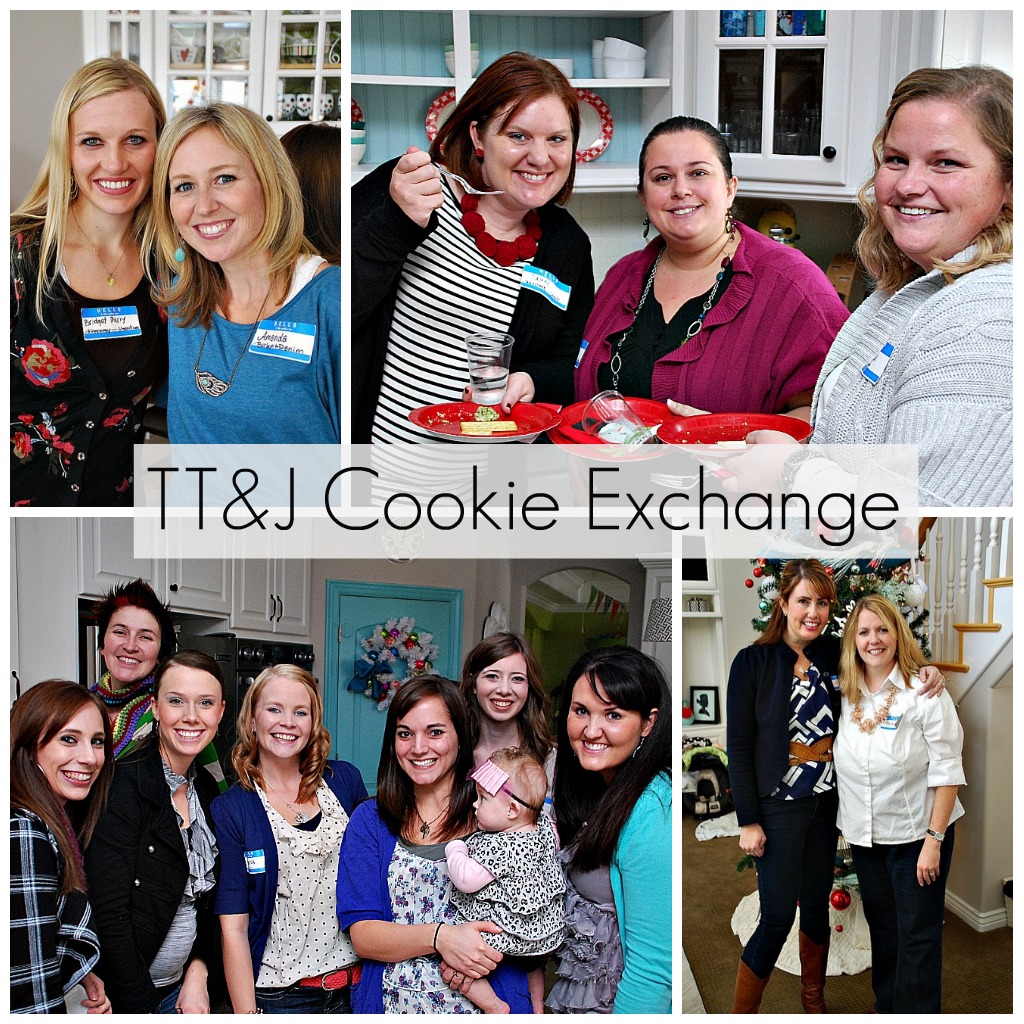 In honor of this upcoming event, I thought I'd share my 5 Tips for Hosting A Fun Holiday Cookie Exchange!
1. Don't stress out about it! It's supposed to be fun. No-one will notice all of the little details you don't quite get done. Focus on fun, not on making everything 100% perfect. Everyone will enjoy being together — and having some cookies! Enjoy your Cookie Exchange!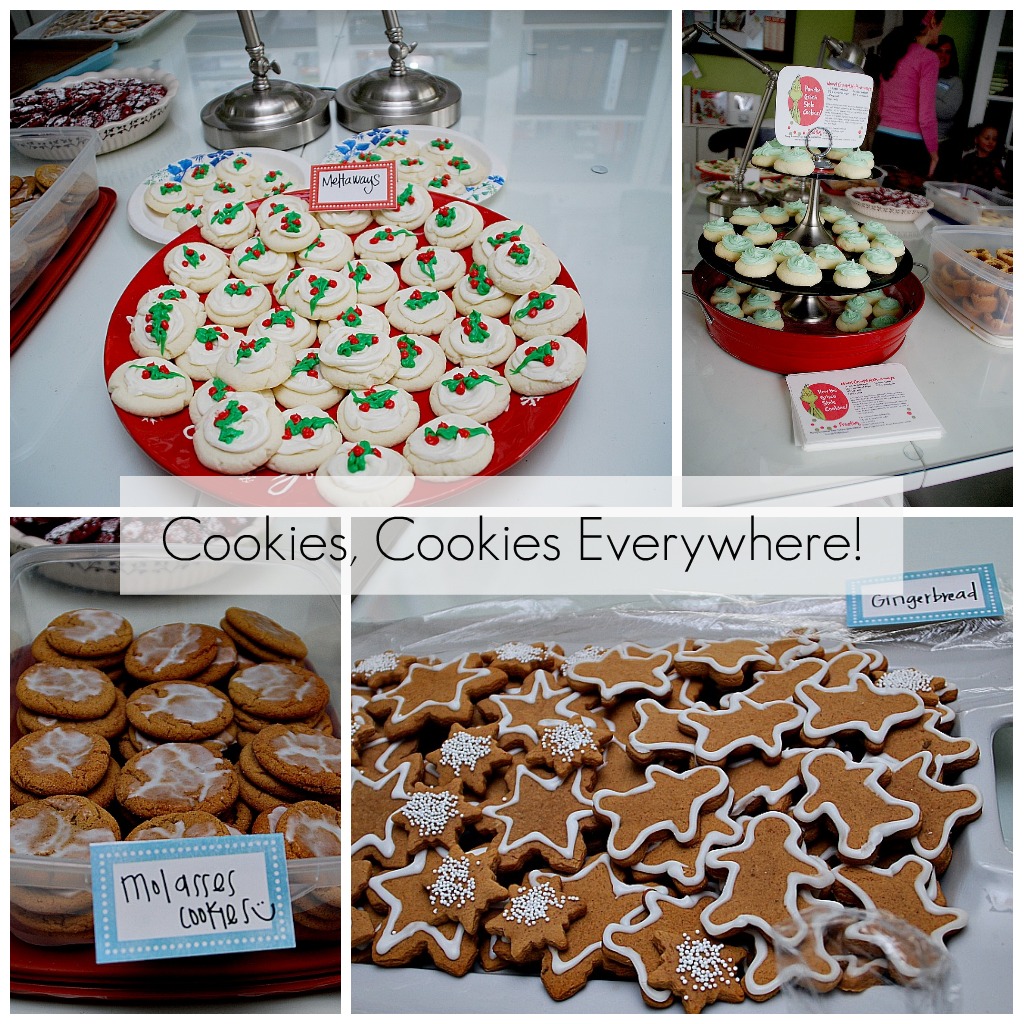 2. Be sure to have some finger foods and appetizers … but don't stress out about those either! Just pick some things you think look yummy. (And be sure to include some fruits or veggies to give the carbs some balance.)
3. Semi-homemade is just fine, as Sandra Lee says! A trip to Costco and some pretty packaging will wow your guests. Again, people are coming to have fun together, not to dissect your snacks.

4. Add one fun food area — like the hot chocolate bar I did last year. It was a big hit! Package your toppings and ingredients in pretty vases or containers. Include attractive tags (there are lots of great printables you can use). Lara at Announced Design made my Cookie Exchange invitation and has some awesome seasonal printables you can order (check out the Elf quotes!). Amy Locurto made my great printables last year (shown in the picture above) — and they're free!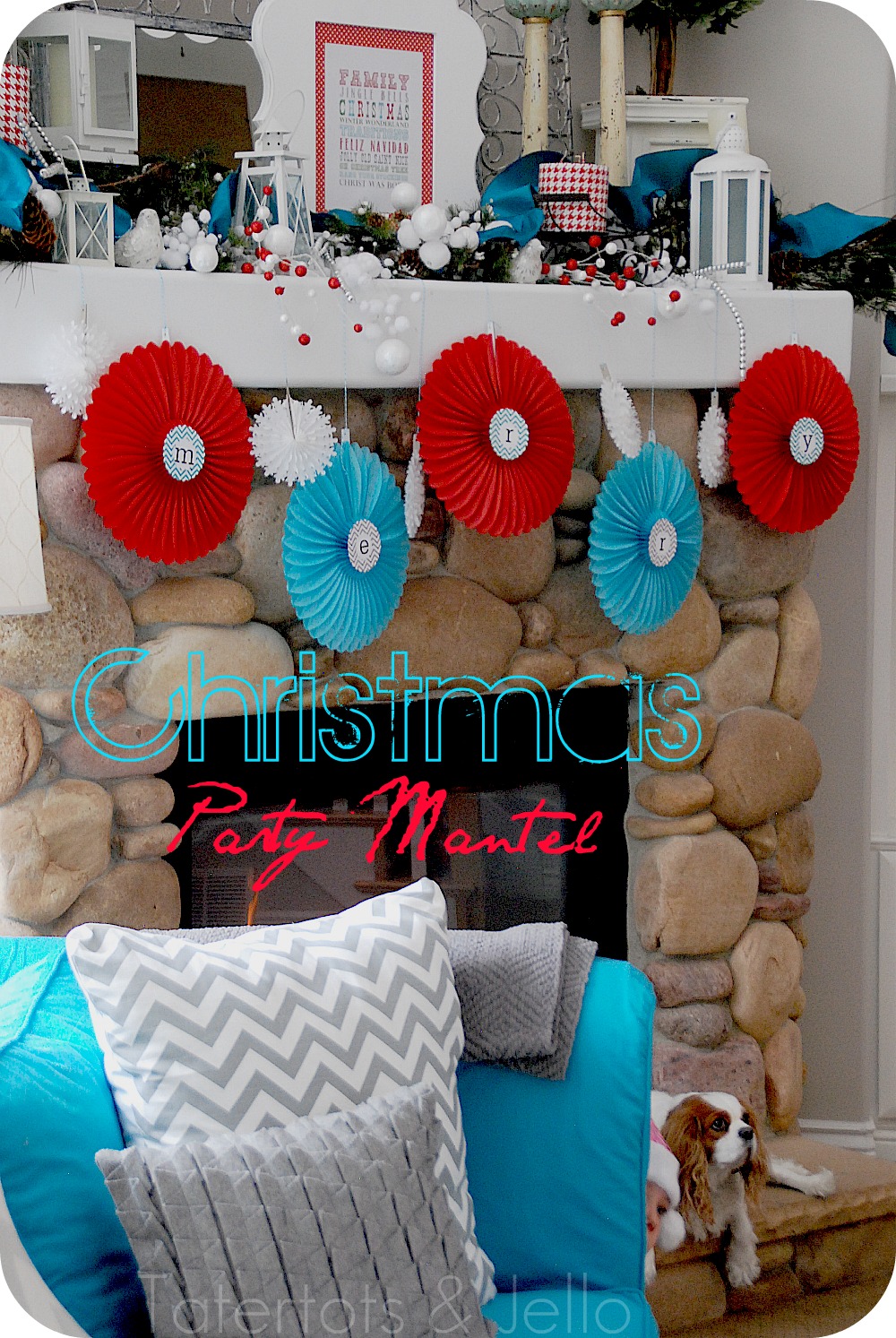 5. An inexpensive and fast way to add color to your party decor are paper pinwheels (you can see them in the hot chocolate bar pictures). They're inexpensive and, when expanded, are large and festive. It's a lot of wow factor for a small time and effort investment. You can buy them in any color, and all kinds of sizes! (I even made a mantel last year using them.)
* * *
Bonus tip: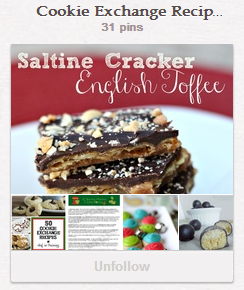 Check out my cookie exchange recipe board on Pinterest for some great cookie exchange ideas!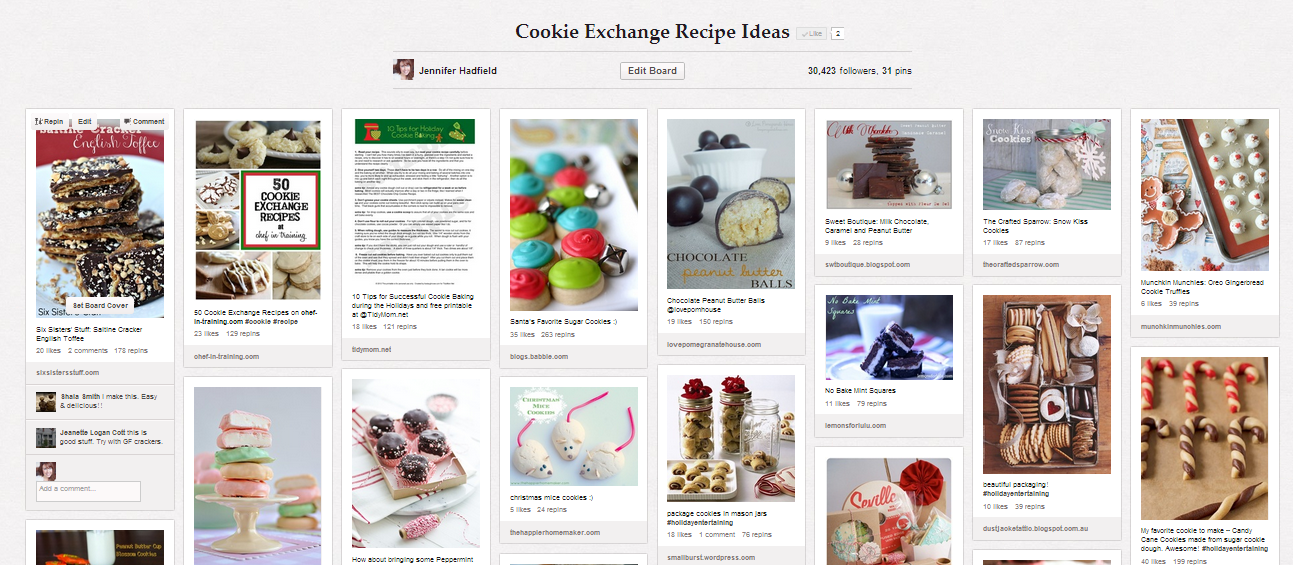 * * *
It's not too late to attend — my third annual Cookie Exchange is this Saturday.
If you can join us, please RSVP using the info in this post.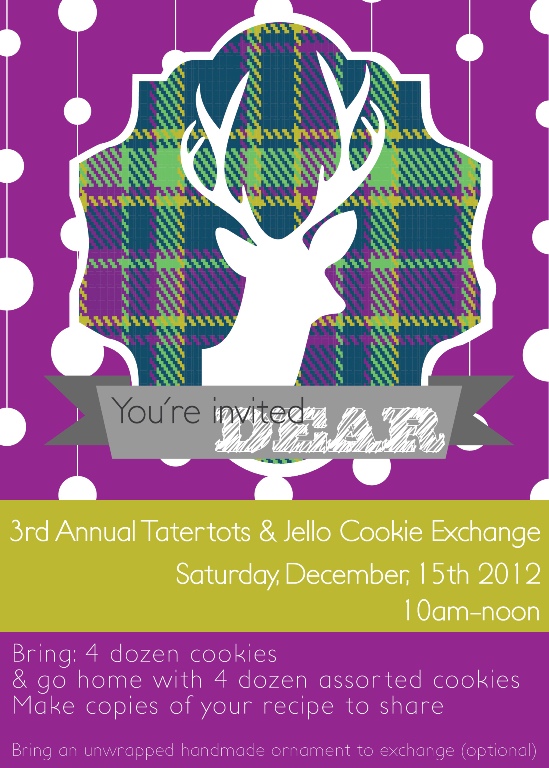 (Thanks to the awesome Lara @ Announced Design for the invite design!)
I'll post a bunch of updates after the party: it's my favorite event of the year.
Can't wait to see you!
* * *
Now it's your turn!
Share your holiday hosting tips — especially those about baking and cooking!
Breville has released new, time saving products such as the Smart Oven, just in time for the holidays! Take the guess work out of holiday cooking with the Smart Oven, the oven that does the thinking for you. Check out their website for more information on this product and other great gift ideas.

And don't forget to reply below for two chances to win your choice of amazing Breville products either for yourself or as a gift to a loved one: YouBrew, Tea Maker and Smart Oven products ($250 ARV)
Happy Holidays!!
oxo

This is a sponsored conversation written by me on behalf of Breville. The opinions and text are all mine. Official Sweepstakes Rules. Disclosures.