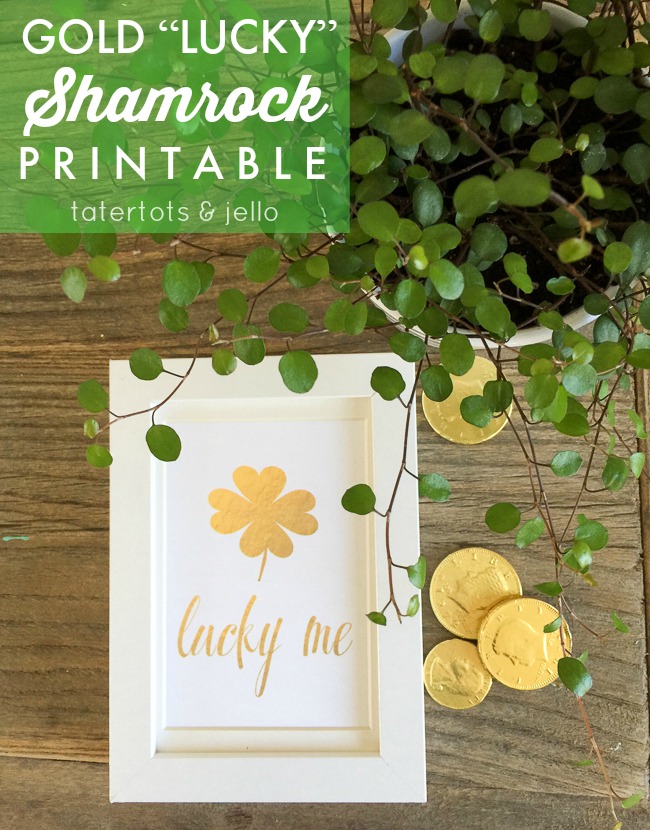 It's always fun to do something to celebrate little holidays. Here is a Gold shamrock printable that is so cute on a desk, mantel or shelf. Just print it off and put it in a frame. It's also a fun way to tell someone important in your life that you appreciate them. Pair it up with a cute four-leaf-clover plant! LUCKY ME Shamrock gold printable.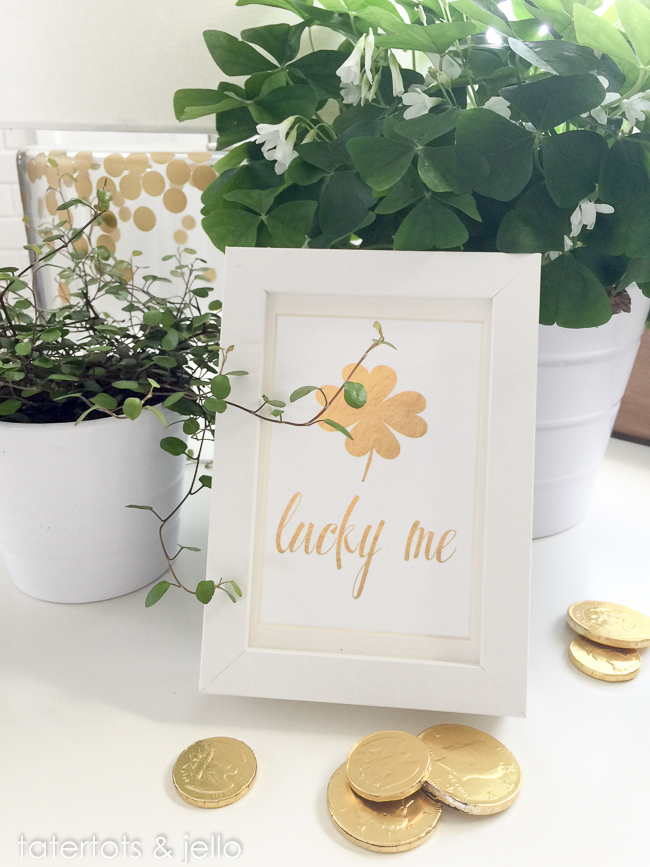 The plants I used are Oxalis Shamrock and Angel Vine or Wire Vine. Oxalis Shamrock is a larger leaf that resembles a four leaf clover. It likes bright light indoors with water to keep the soil damp and a well drained pot.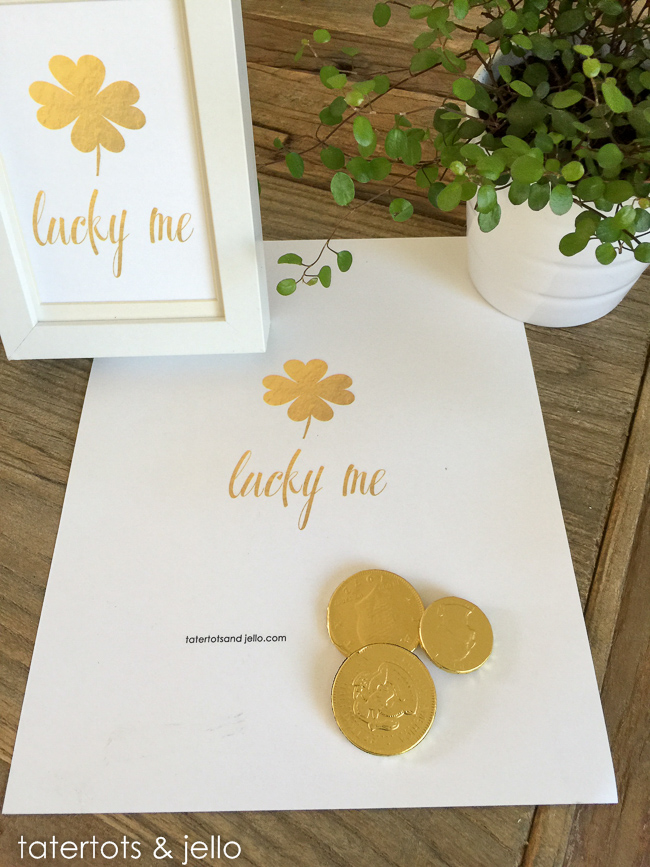 The smaller leaf plant is an Angel Cine or Wire Vine and it also likes direct light or indirect light and to be consistently moist. They are both plants that are low-maintenance and make a great gift!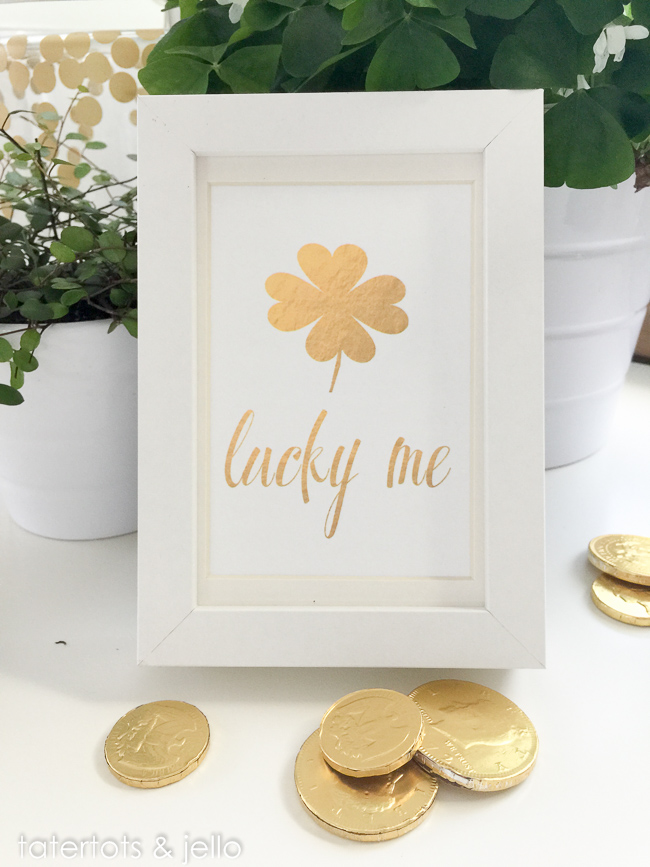 And add a few Gold Coins too…. Who wouldn't love that?!
And here are the printables!
Just right-click the image below or this link and choose "save link as" to download the gold PDF. (You can download the green-only PDF here.)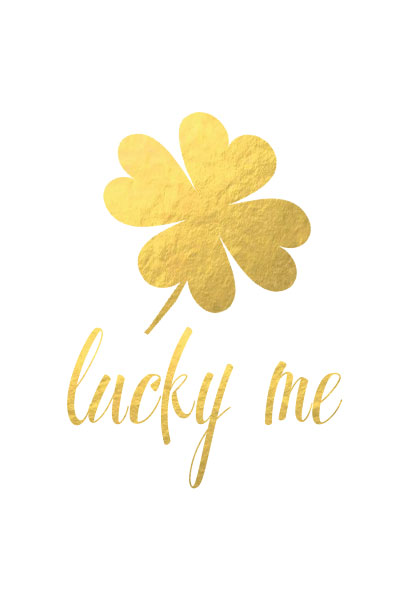 Thanks for stopping by!!
I am so LUCKY to be doing what I love and sharing creative ideas. I appreciate YOU!!!
xoxo