Embracing Autumn's Warmth: A Delightful Porch Transformation. Celebrate the crisp Fall season by incorporating a few simple items to transform your porch into a cozy Autumn haven.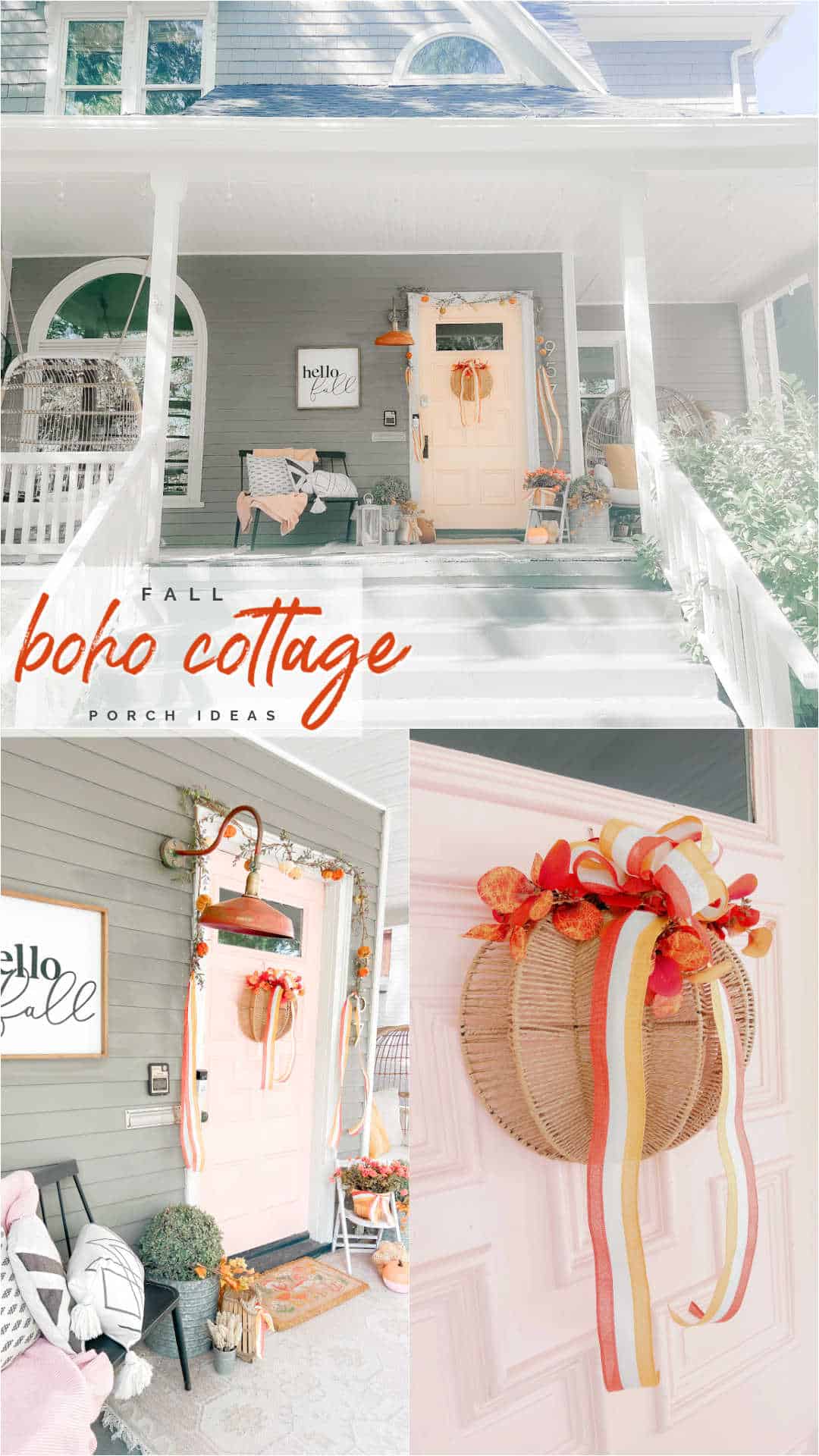 Embracing Autumn's Warmth: A Delightful Boho Porch Transformation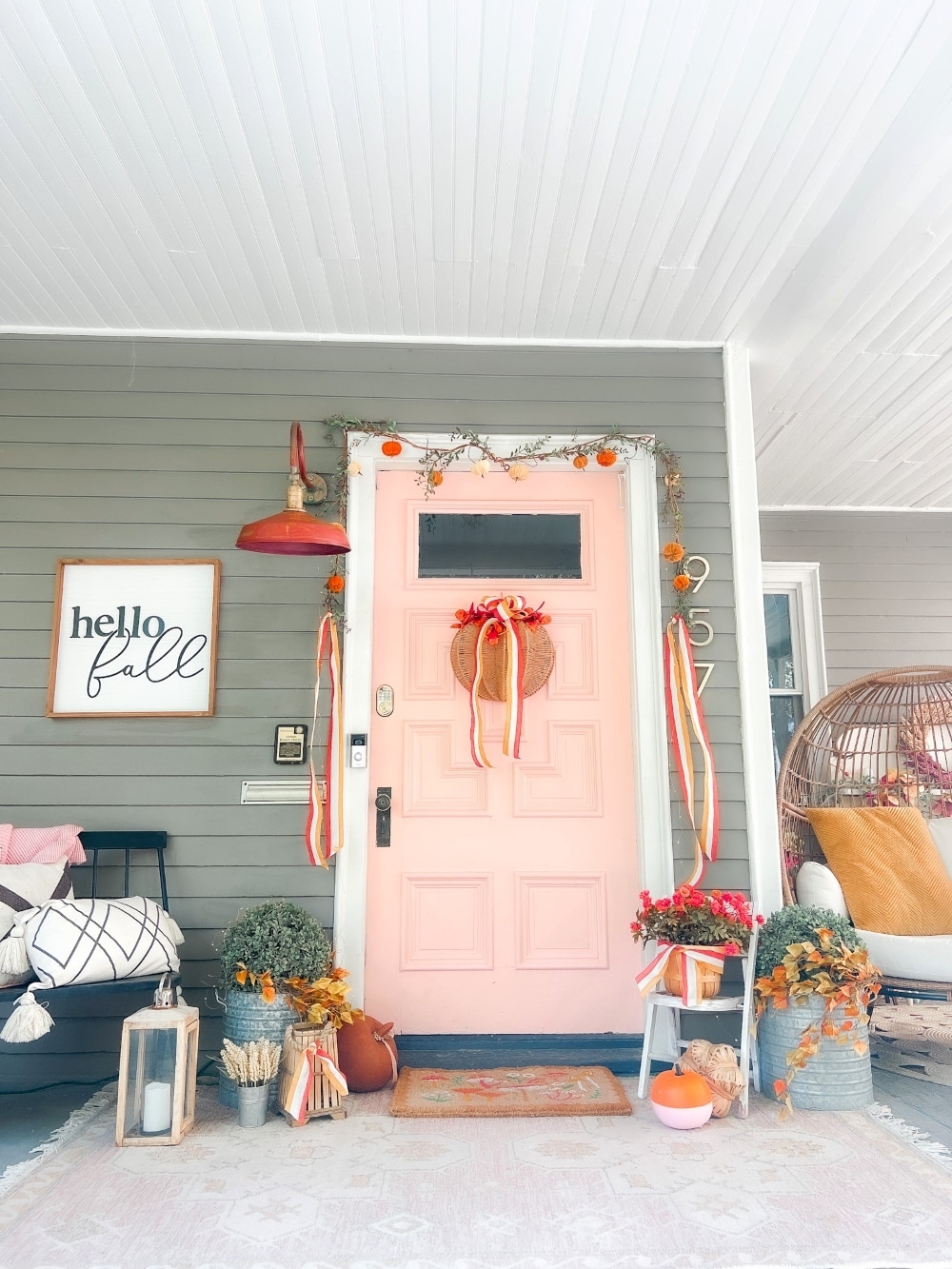 As the air turns crisper and the leaves begin to paint the landscape with hues of red, yellow, and orange, there's an undeniable sense of excitement in the air. It's time to bid farewell to the warmth of summer and embrace the enchanting embrace of fall.
Creating a Delightful Fall Boho Porch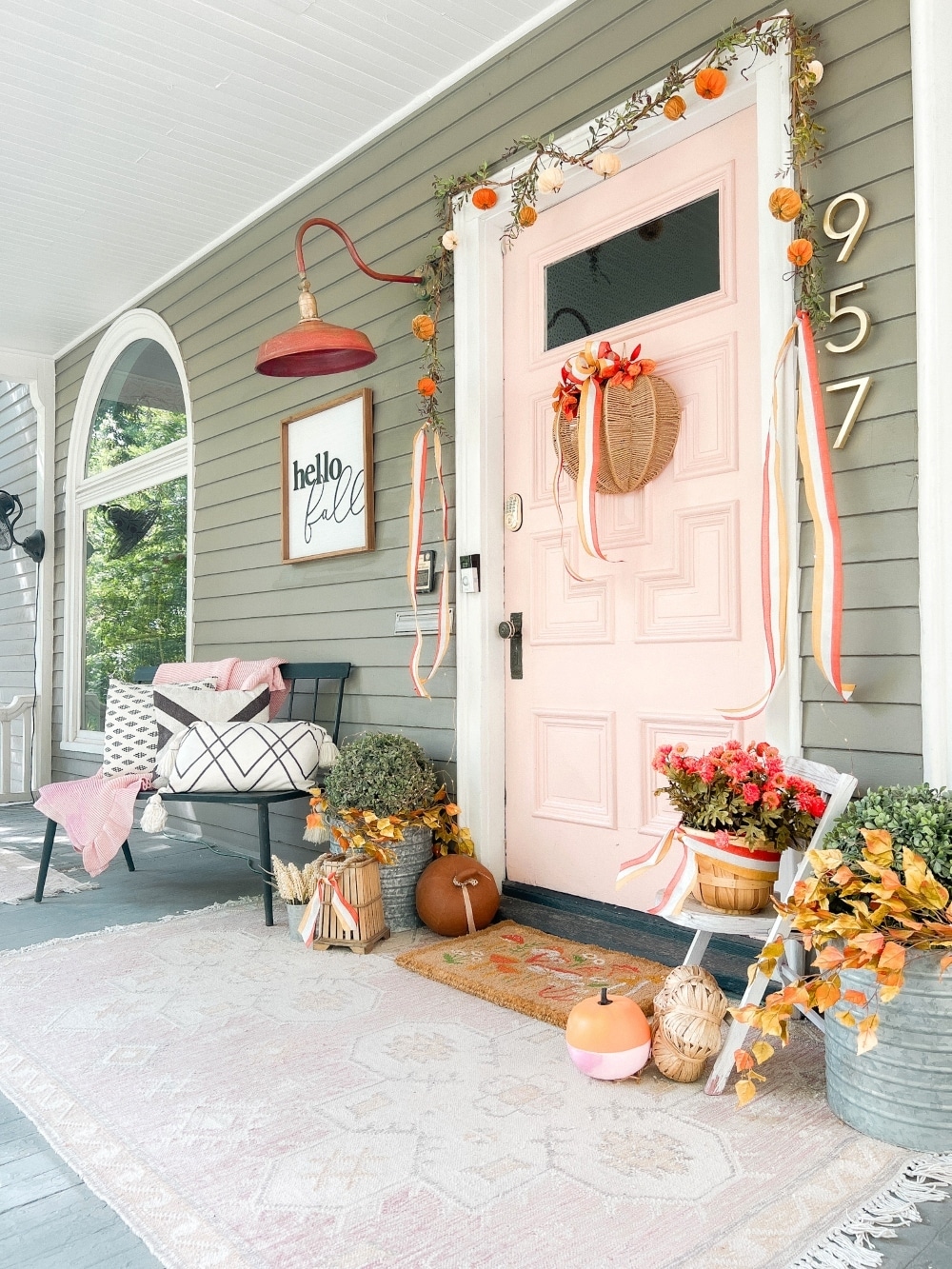 And what better way to welcome this season of change than by adorning your porch with an inviting array of autumnal decor? Picture this: you step outside your door and are immediately enveloped in the cozy ambiance of your carefully curated fall porch.
Hang a Wicker Pumpkin Wreath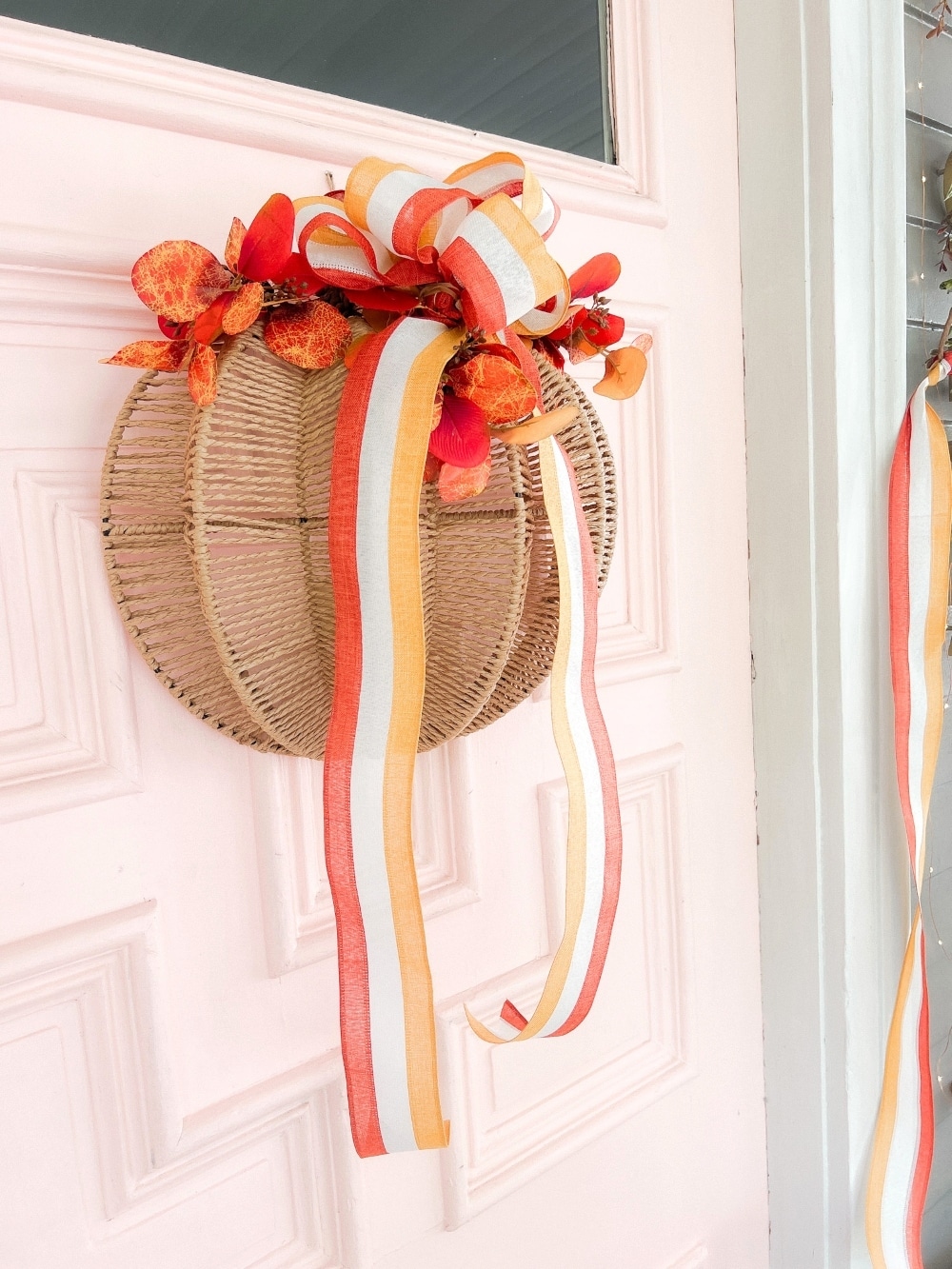 The focal point, a charming wicker pumpkin wreath, hangs proudly on your door. Its intricate design features faux leaves in shades of amber, rust, and gold, beautifully mimicking the transition of foliage outside. Adorning the top of the wreath is a ribbon reminiscent of candy corn: a playful nod to the season's favorite sweet treat.
Add a Velvet Pumpkin Garland Above the Door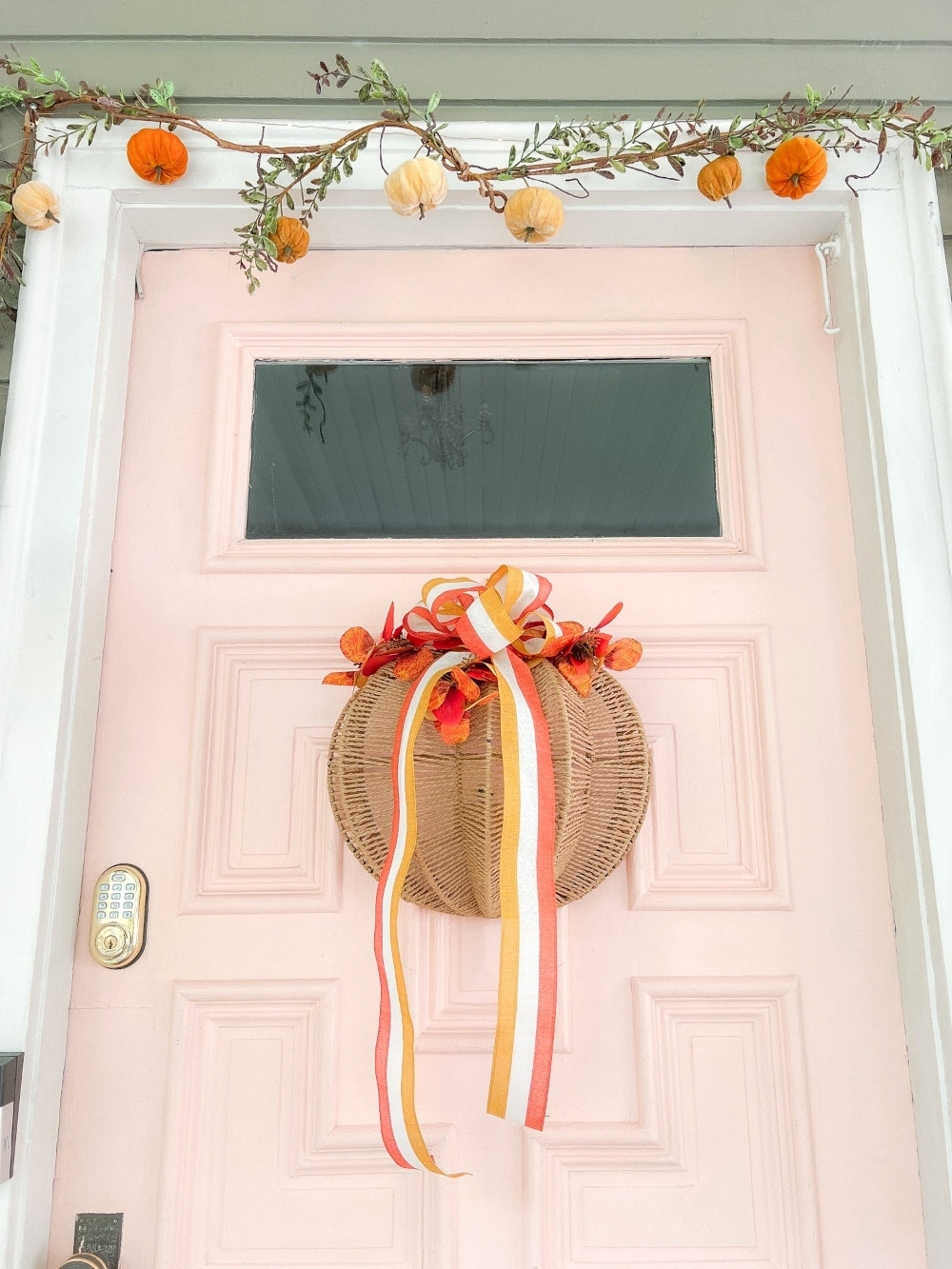 But the wreath is just the beginning. Above the door, a sumptuous velvet pumpkin garland stretches gracefully, perfectly complementing the wreath below. The same candy corn-colored ribbon cascades along the garland, effortlessly tying the two elements together in harmonious unity.
Place a Mushroom Coir Doormat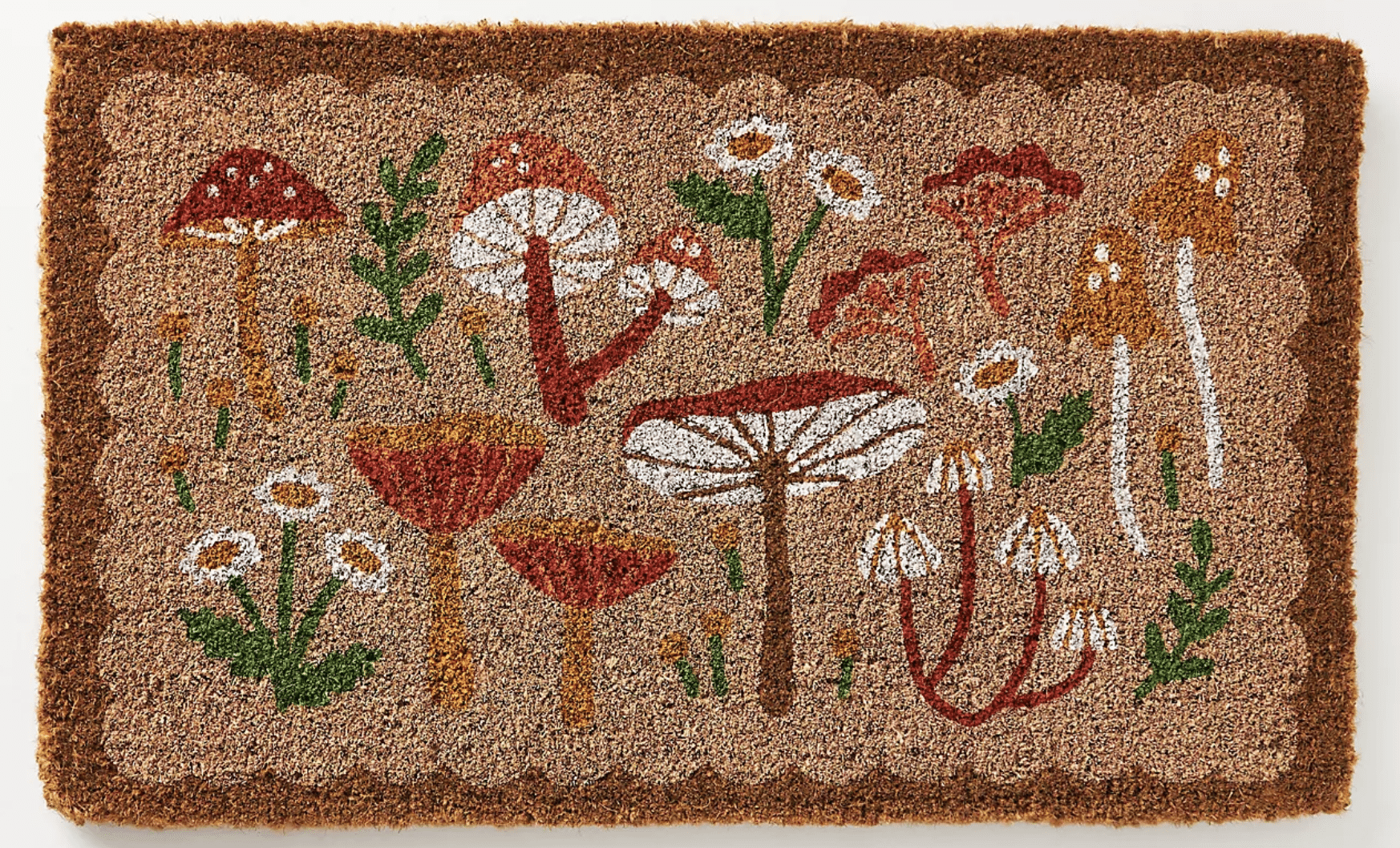 As you step onto your porch, a delightful surprise awaits beneath your feet. A mushroom coir doormat not only adds an earthy touch but also serves as a gentle reminder of the natural beauty that surrounds us during this season. And to ensure your porch is aglow both day and night, lanterns with battery-operated lights adorn your space, casting a warm and inviting glow that welcomes guests with open arms.
Hang a Fall Sign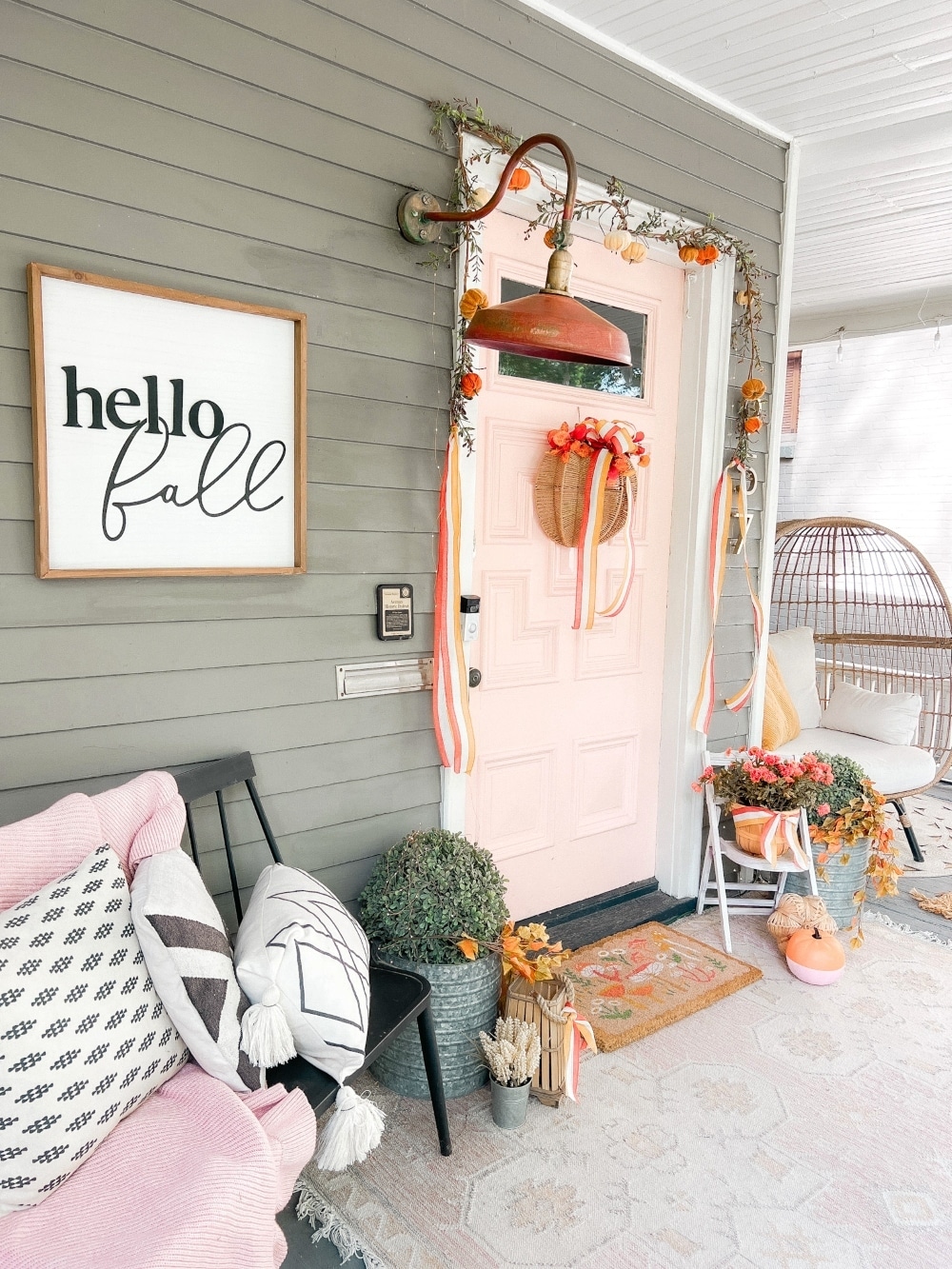 To the left of the door, a whimsical "Hello Fall" cottage sign stands proudly. Its rustic charm and hand-painted lettering exude a heartwarming invitation to experience the joys of autumn. Just below, a black farmhouse bench beckons you to sit and soak in the crisp air, offering a cozy spot to enjoy a cup of pumpkin spice latte or a moment of reflection.
Create a Cozy Sitting Spot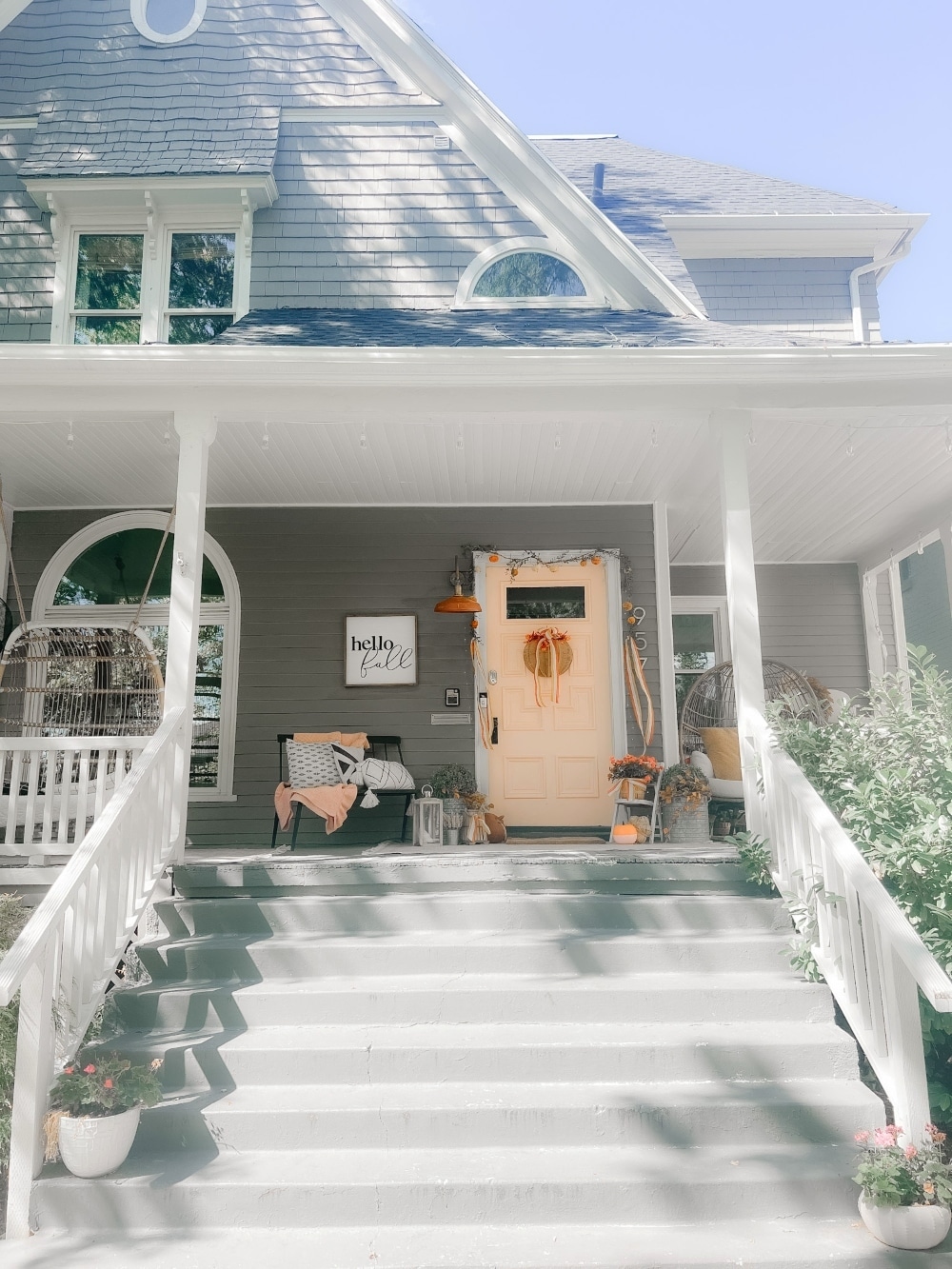 Draped over the bench is a luxurious pink cozy blanket that mirrors the softness of fall blooms. Its delicate hue perfectly matches the color of your front door. Creating a seamless connection between your porch and the world beyond.
Add Fall Foliage to Your Planters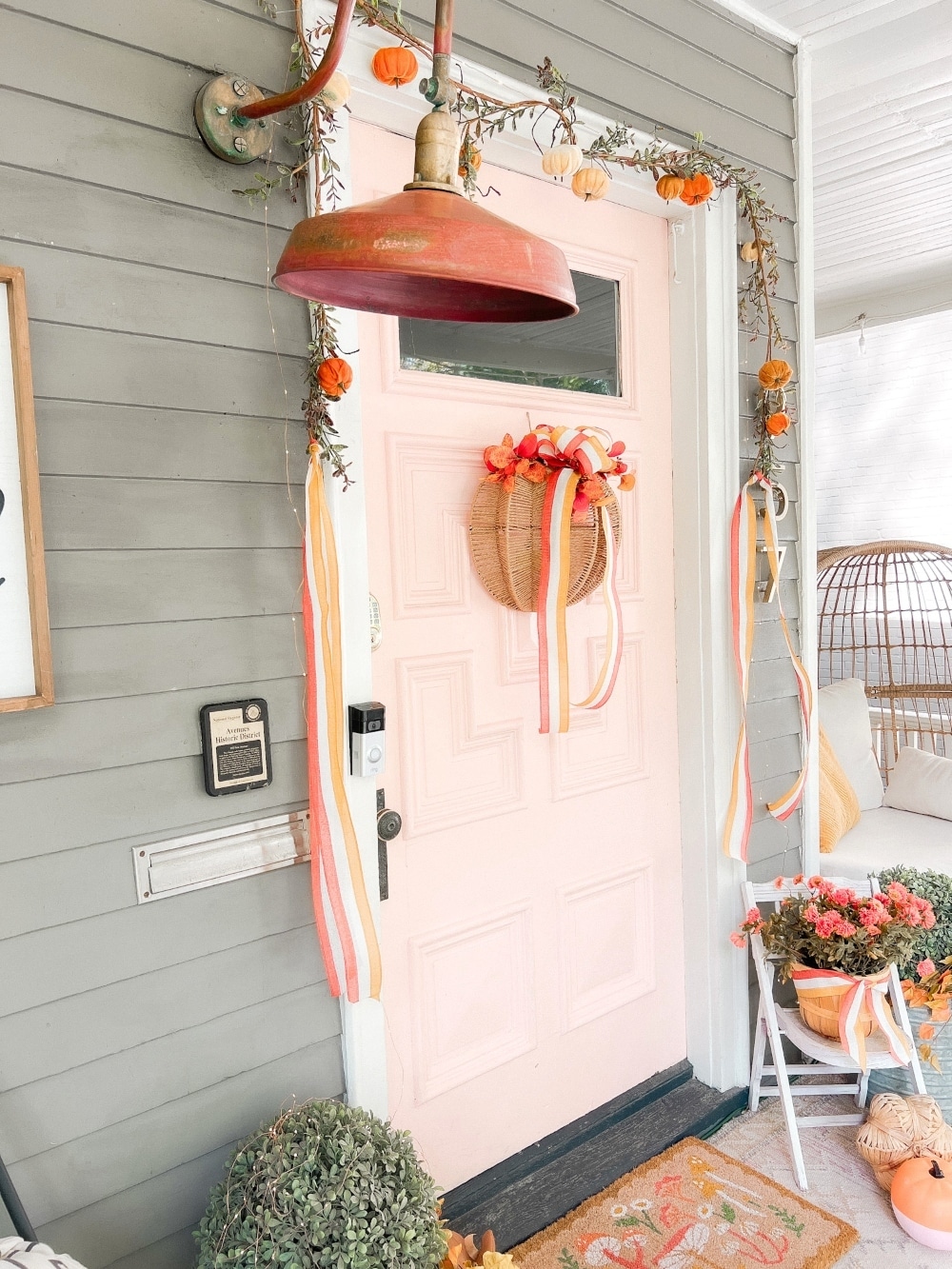 And what's fall without a burst of vibrant foliage? Galvanized planters stand on either side of your door, each generously adorned with faux branches boasting leaves in shades of fiery orange and golden yellow. Just as you've done throughout your decor, you've tied everything together with candy corn-colored ribbons. Ensuring that every element of your porch dances to the same autumnal rhythm.
Incorporate Pink Into Fall Colors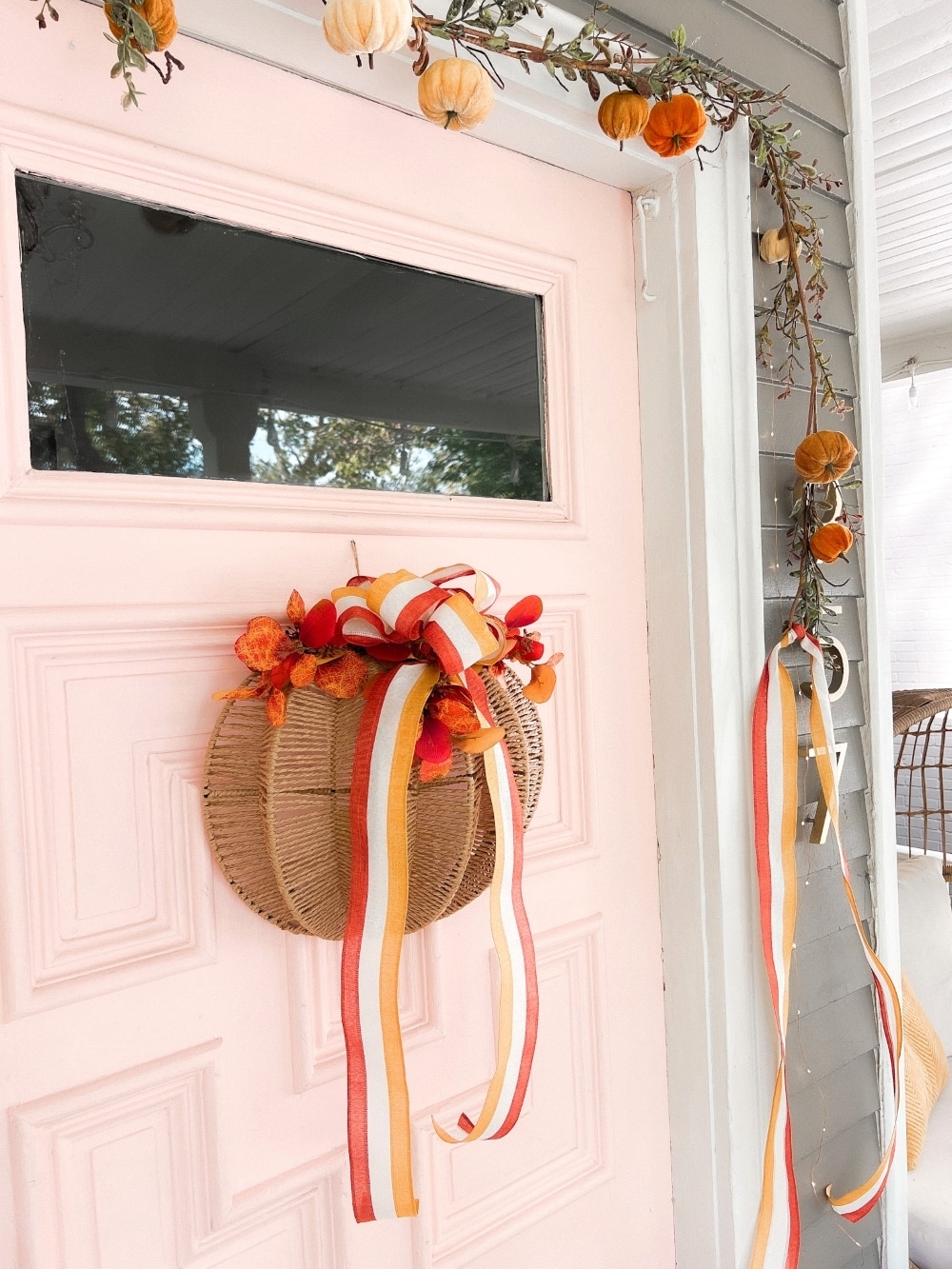 In this splendid setting, the unexpected comes to life. A fresh take on fall emerges, as the delicate blush of pink makes its mark alongside the traditional reds, yellows, and oranges. This harmonious blend evokes a sense of renewal, reminding us that even amidst change, there is always room for innovation and beauty.
Cozy Lighting Adds a Magical Element
As you stand on your porch, enveloped in this symphony of colors and textures, you can't help but feel a profound connection to the magic of fall. With every carefully chosen element, you've crafted a haven that not only celebrates the season but also reflects the unique spirit that resides within you. And as the sun sets and the stars twinkle above, your porch becomes a sanctuary of comfort and inspiration, inviting you to savor the moments that make this time of year so extraordinary.
Create a Charming Fall Porch in Minutes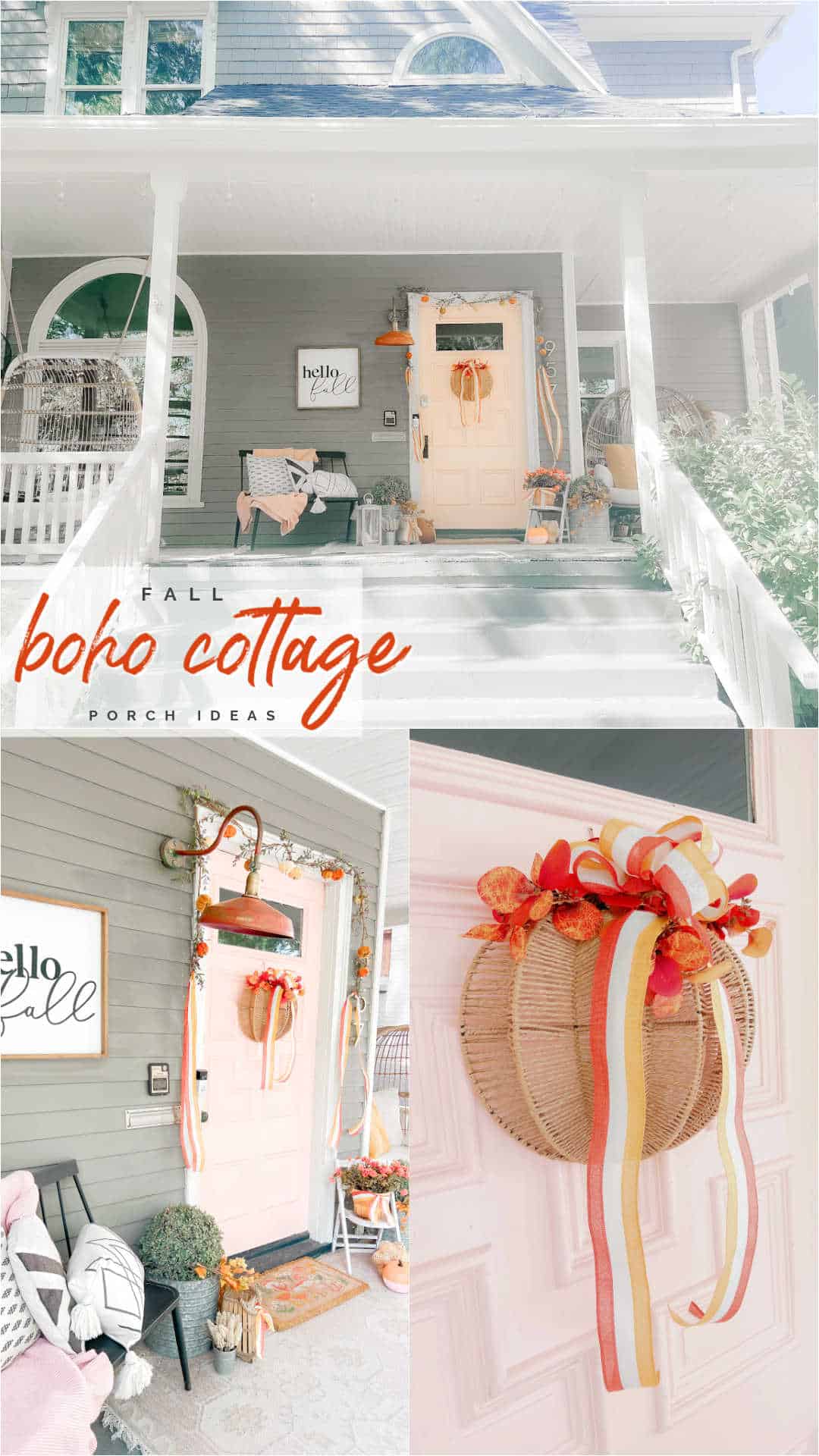 So, as you sip your cider and watch the leaves fall, take a moment to relish in the simple joy of a porch adorned with wicker pumpkin wreaths, velvet pumpkin garlands, and all the charming details that make fall a season to remember.
Shop This Autumn Porch:
You can recreate this cozy Fall porch in YOUR home. Here are the links to do it!
More Fall Porch Inspiration
Here are a few other ways I've decorated our home for Fall over the years! Enjoy!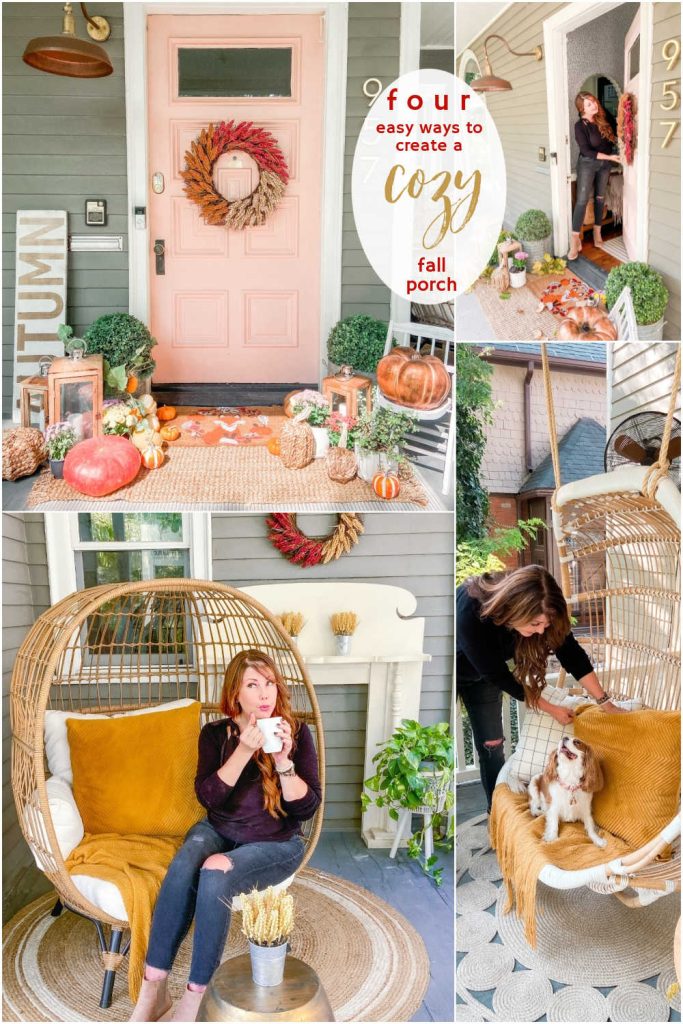 Four Ways to Create a Boho Cottage Fall Porch. Create a warm, casual and inviting fall porch with these FOUR easy ideas!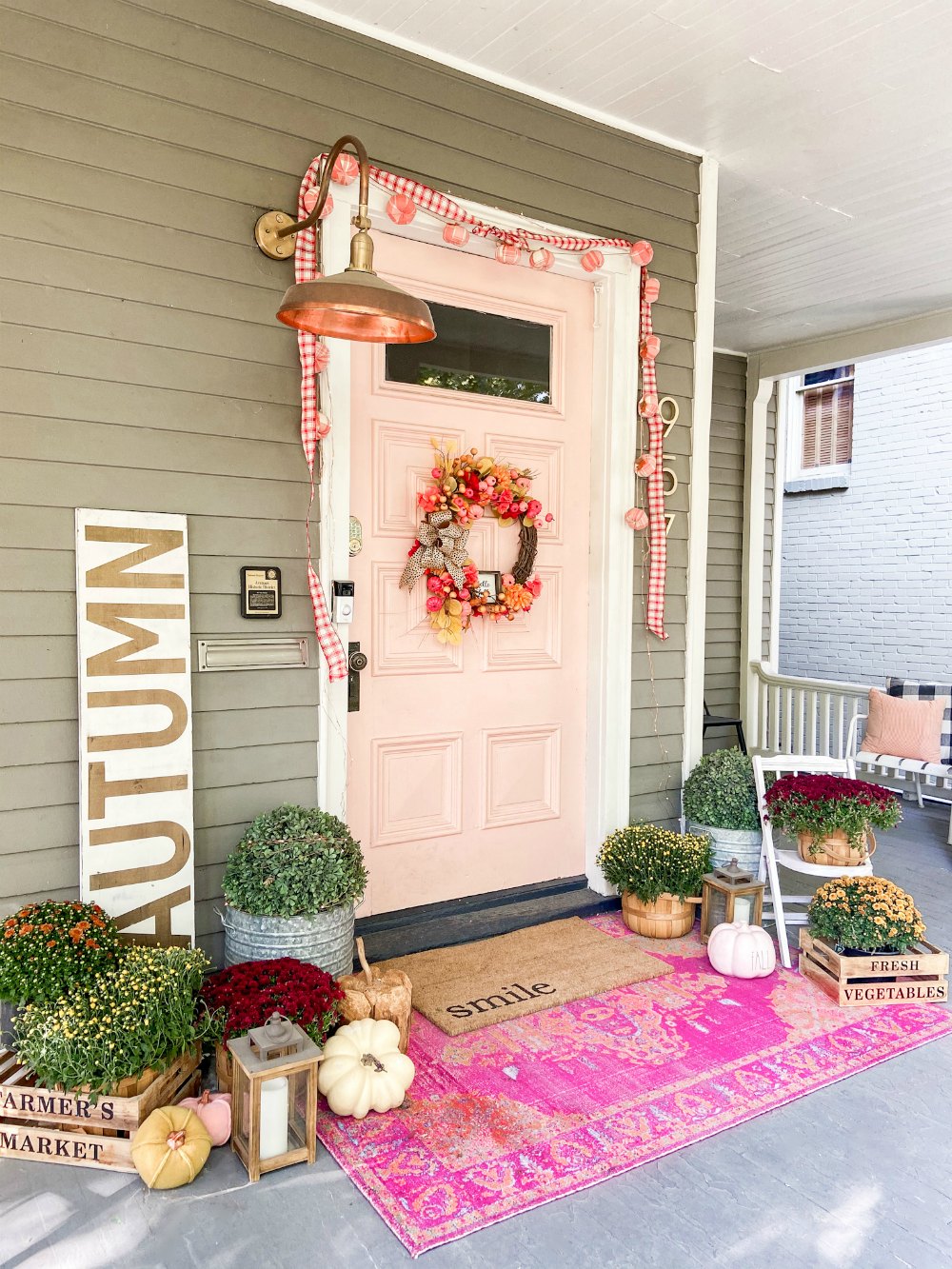 Fall Dollar Store Pumpkin Wreath. A fall wreath doesn't have to cost a lot or take tons of time to make. Grab some dollar store pumpkins, blooms and get started!
What are YOU most excited about for Fall?
Let me know in the comments! And tag my on Instagram @tatertotsandjello if you are inspired by my projects. I would love to share YOUR decor!
xoxo