I partnered with Walmart and SheKnows Media to share this affordable, fashionable clothing gift guide from Ellen EV1 and Walmart. All opinions are my own.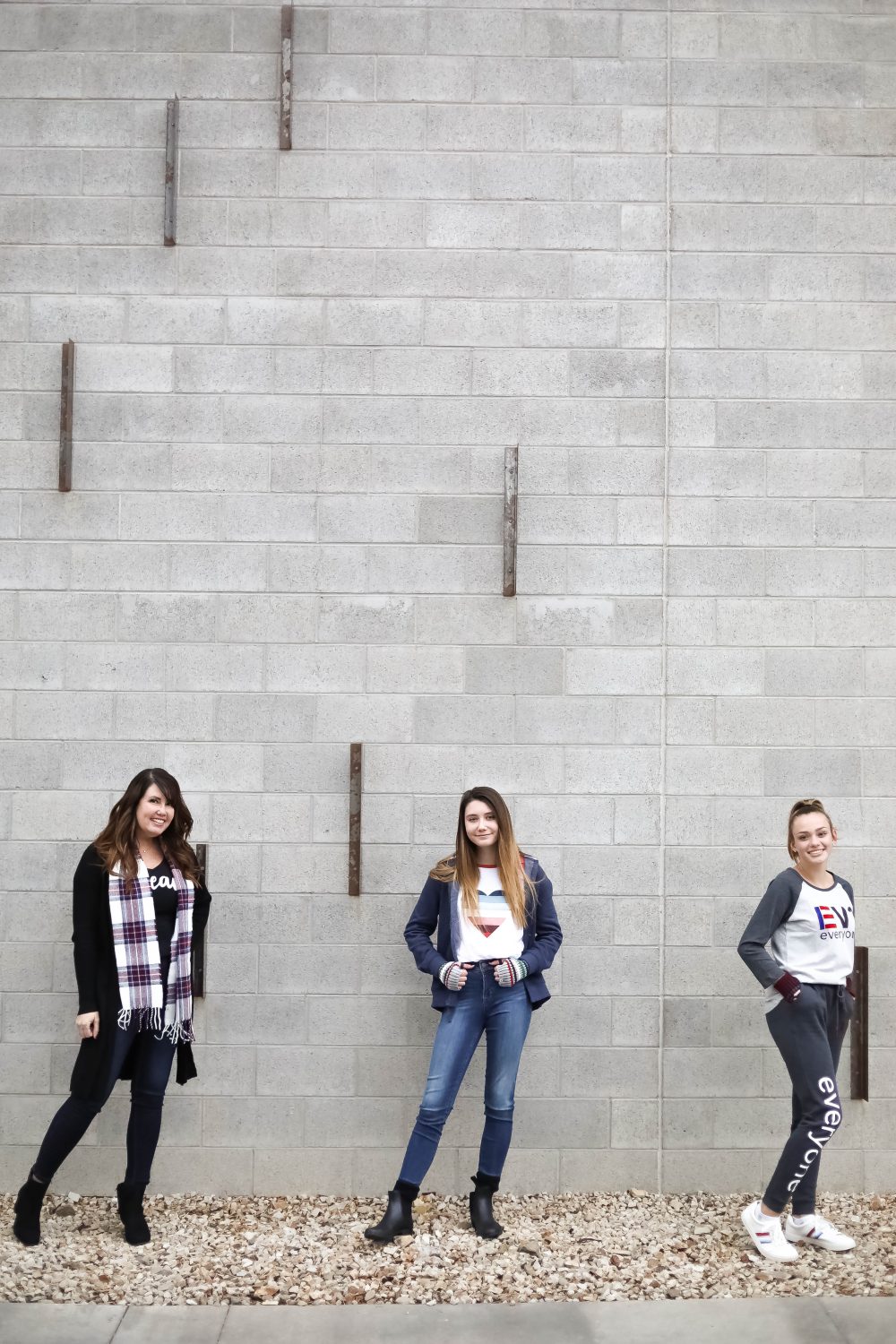 Ellen Degeneres and Walmart have partnered to share EV1, a line of high-quality, affordable, stylish clothing for every woman. I am sharing some of our favorite items from the EV1 line.
I shared some really adorable plaid clothes from Walmart this fall. I have been really impressed with Walmart's cute women's clothes. I love being able to shop for groceries, makeup, home items AND clothes all in one stop!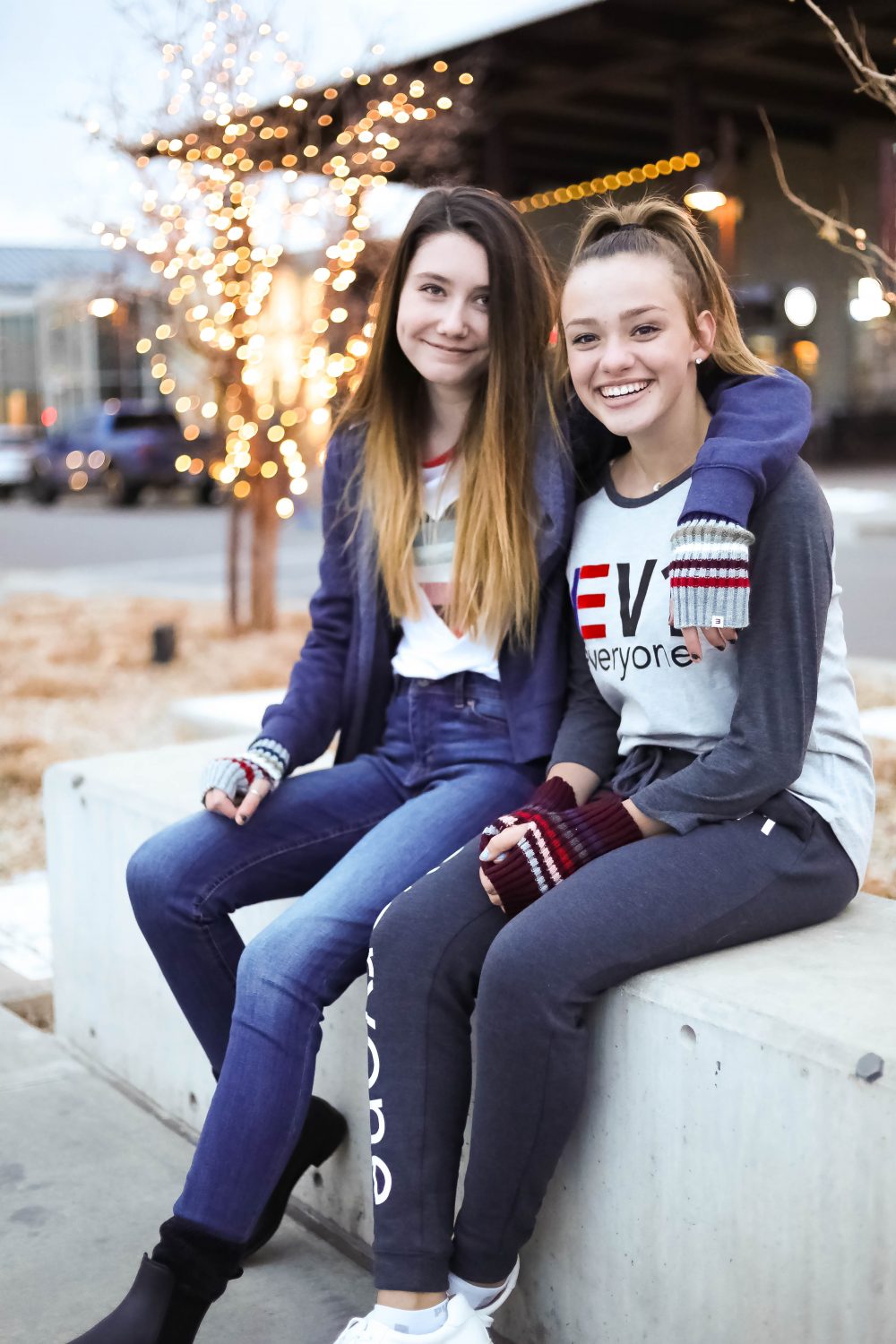 So when I found out that Walmart had partnered with Ellen Degeneres to create EV1 — an affordable, fashionable, cute line of clothes I was so excited! We've watched Ellen for years. I love her positive outlook on life, funny sense of humor and love of cute sneakers!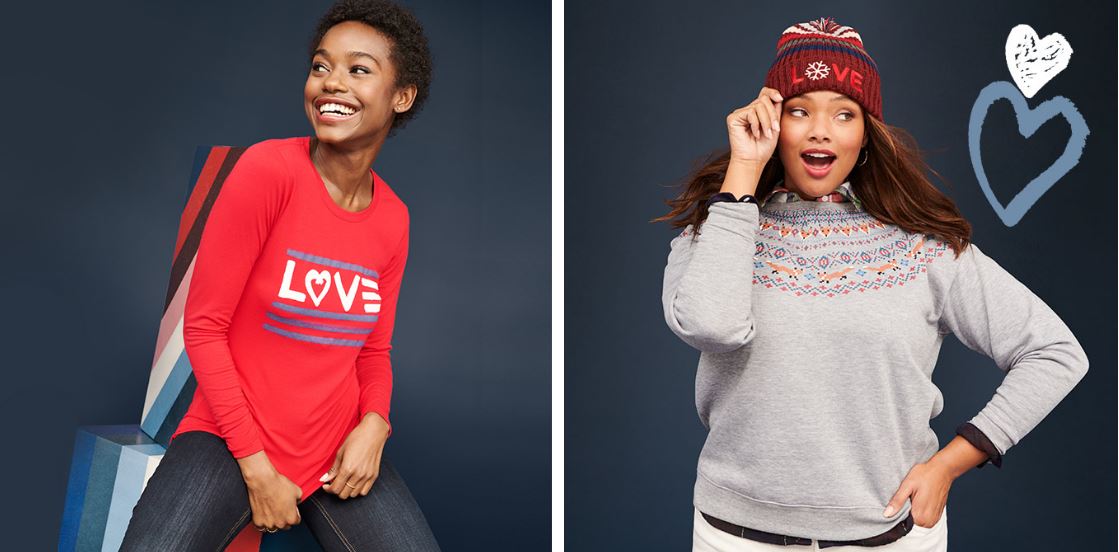 Ellen based her EV1 clothing line on a positive outlook too! The whole line has uplifting words on the clothes in bright, happy colors. I ordered some clothes to try the line out. Everything is so comfortable and everything in the line is under $29. So awesome!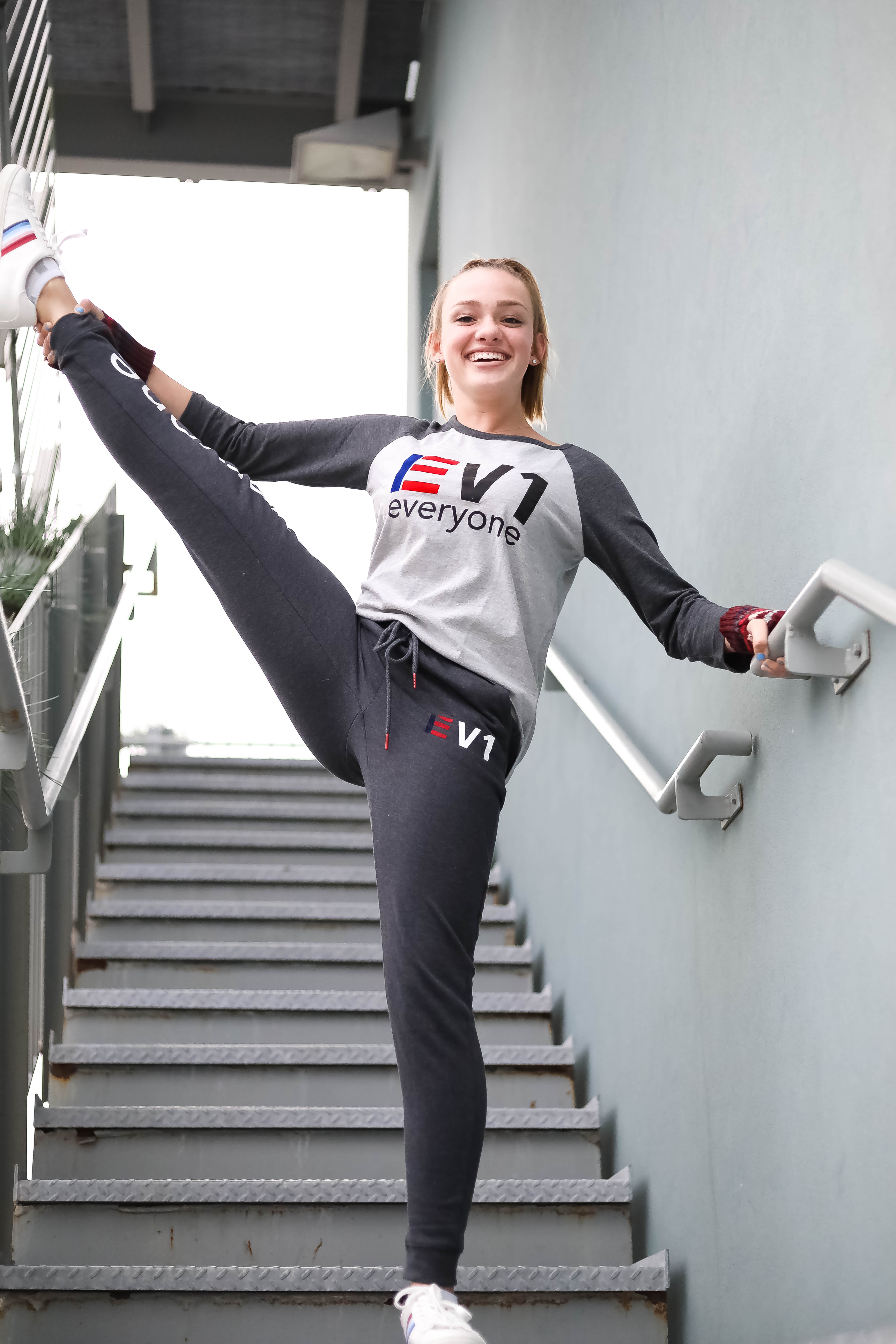 Some of our favorite items are the EV1 joggers. My daughter's friend is a dancer and they are perfect for wearing to school but also for wearing to her dance classes or just hanging out on the weekends.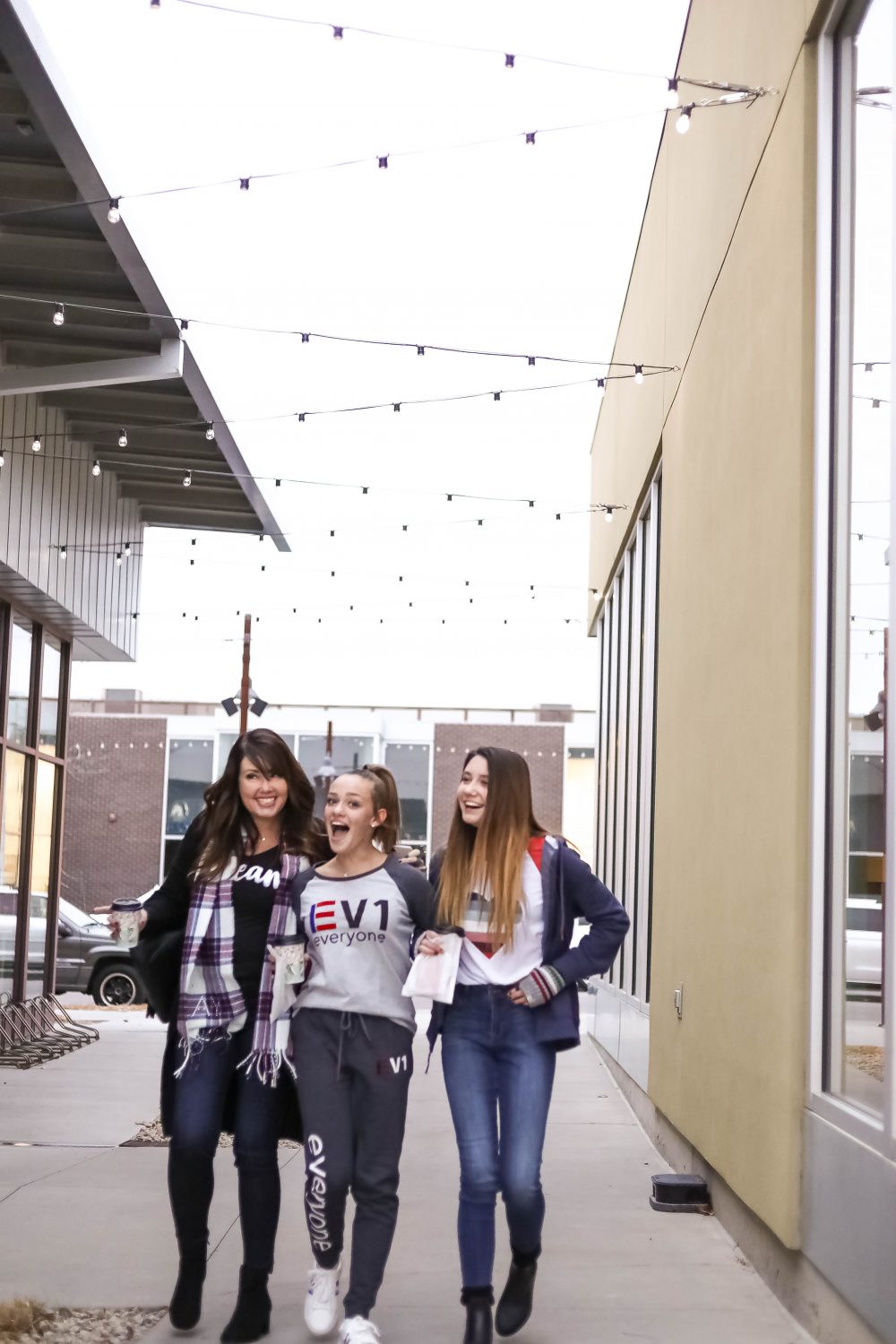 I love the Preston high-waisted jeans. The jeans are stretchy and comfortable and they come in three different washes. I ordered the dark wash for me and Ella got the lighter wash. And for $24, they are super comfortable, stylish and such an amazing price. There are also a few different types of jeans – the Alex, straight cut jeans. The Charlotte, high-waisted jeggings. And they have Preston velvet jeans for the holidays! You can order them today with 2 day shipping* and wear them for Christmas!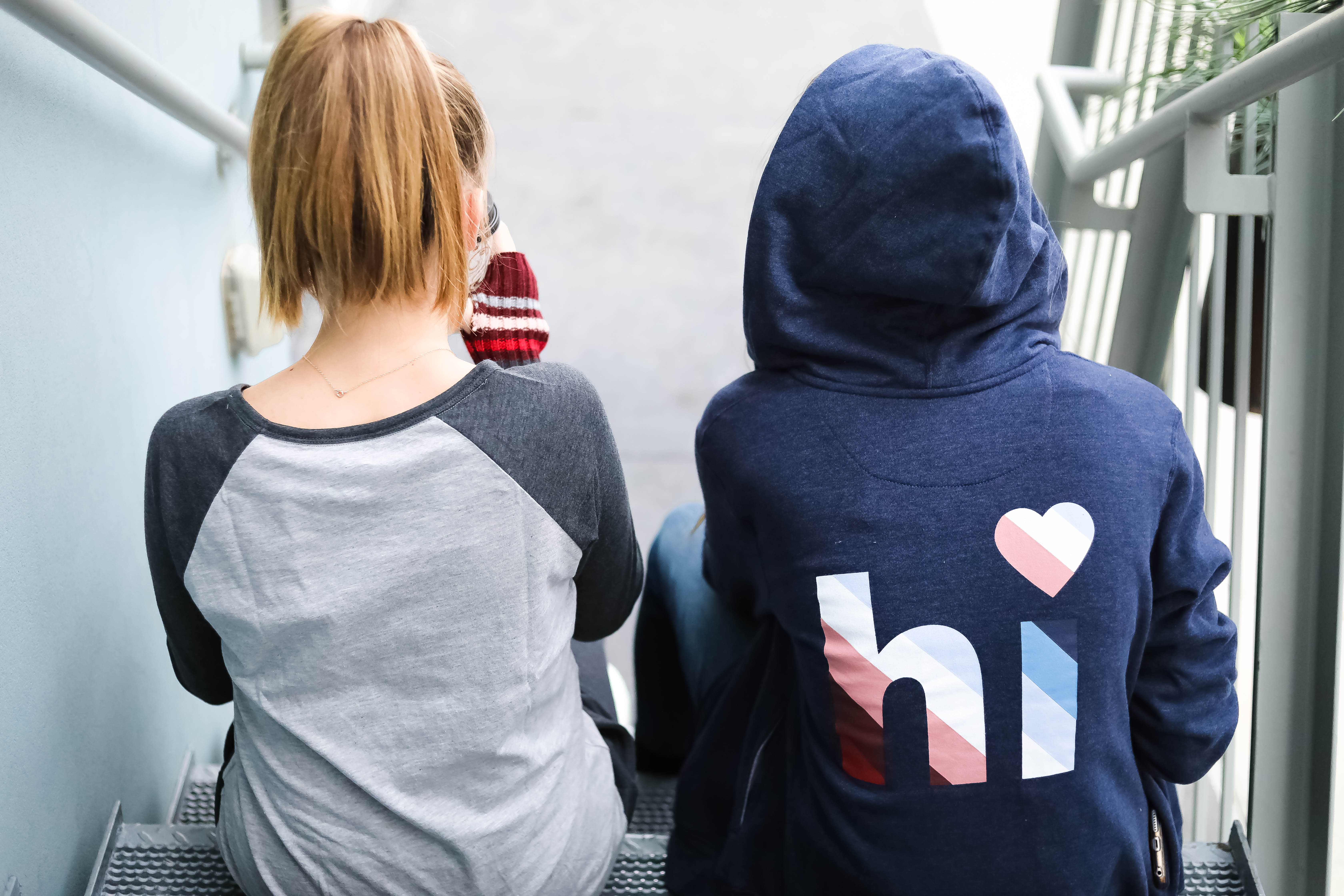 The line also has a great assortment of graphic tees in short, long sleeves and three-quarter sleeve shirts. The EV1 Baseball Tee is one of our favorites. We also ordered one of her sweatshirts. It has a colorful saying on the back with a heart which is adorable. I ordered the Dream V-Neck and the material is so soft! There are so many different sweatshirts, sweaters and even jackets to choose from. I love the jean jackets – they are so versatile!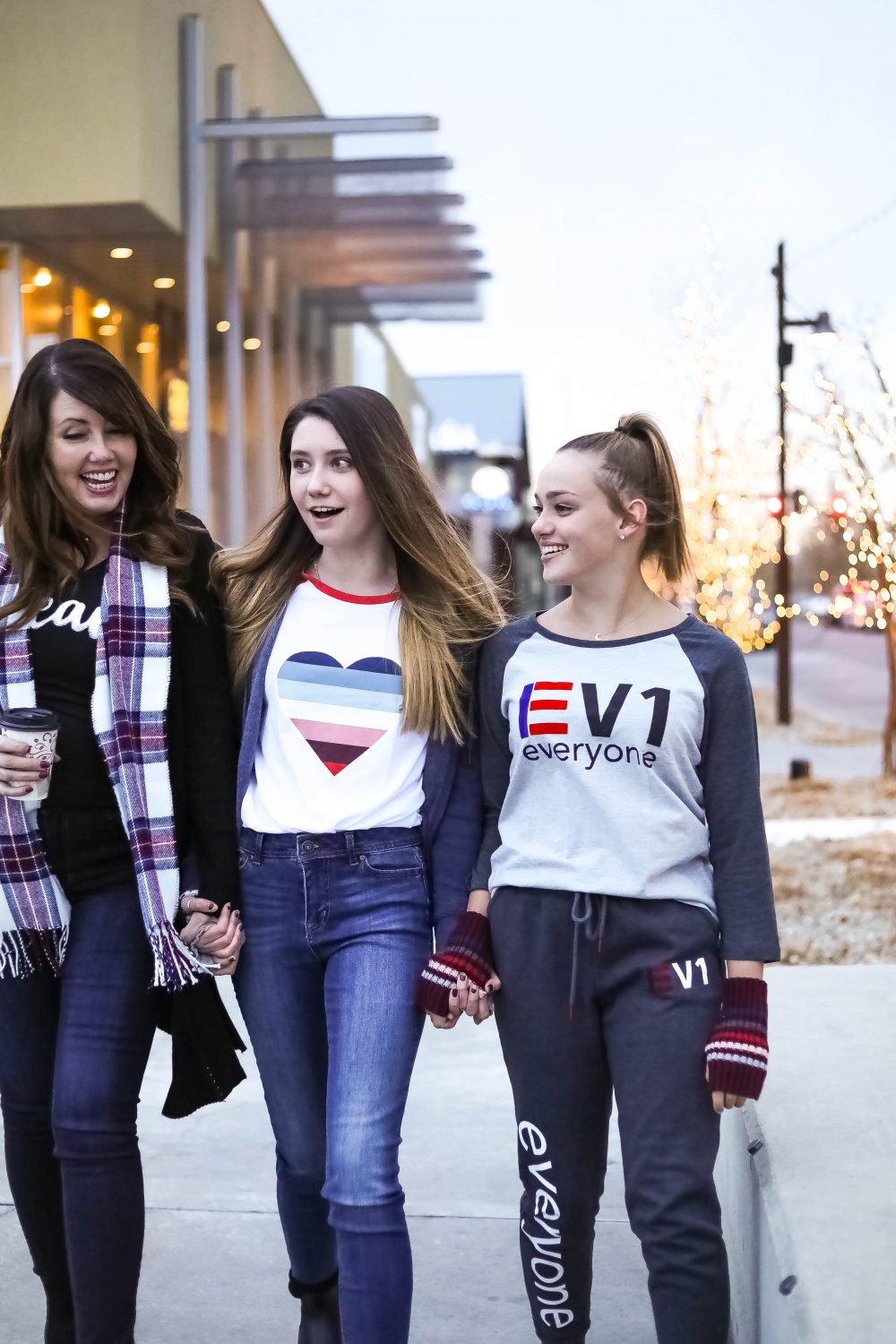 The accessories are so fun too. I ordered the warmest plaid SLAY scarf and the girls got striped hand-warmers which were perfect when we went and looked at the lights the other night. But there are also colorful socks, hats, totes, bags and other accessories. They even have EV1 pajamas! I'm seriously going to be wearing that scarf all winter long – It's so warm and cozy.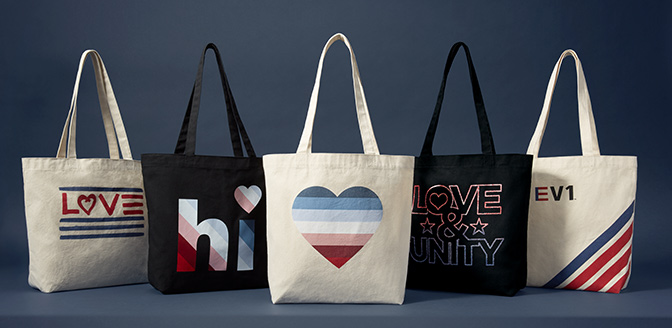 And of course there are sneakers! I ordered the colorful Cupsole Lace Up Trainers. So cute!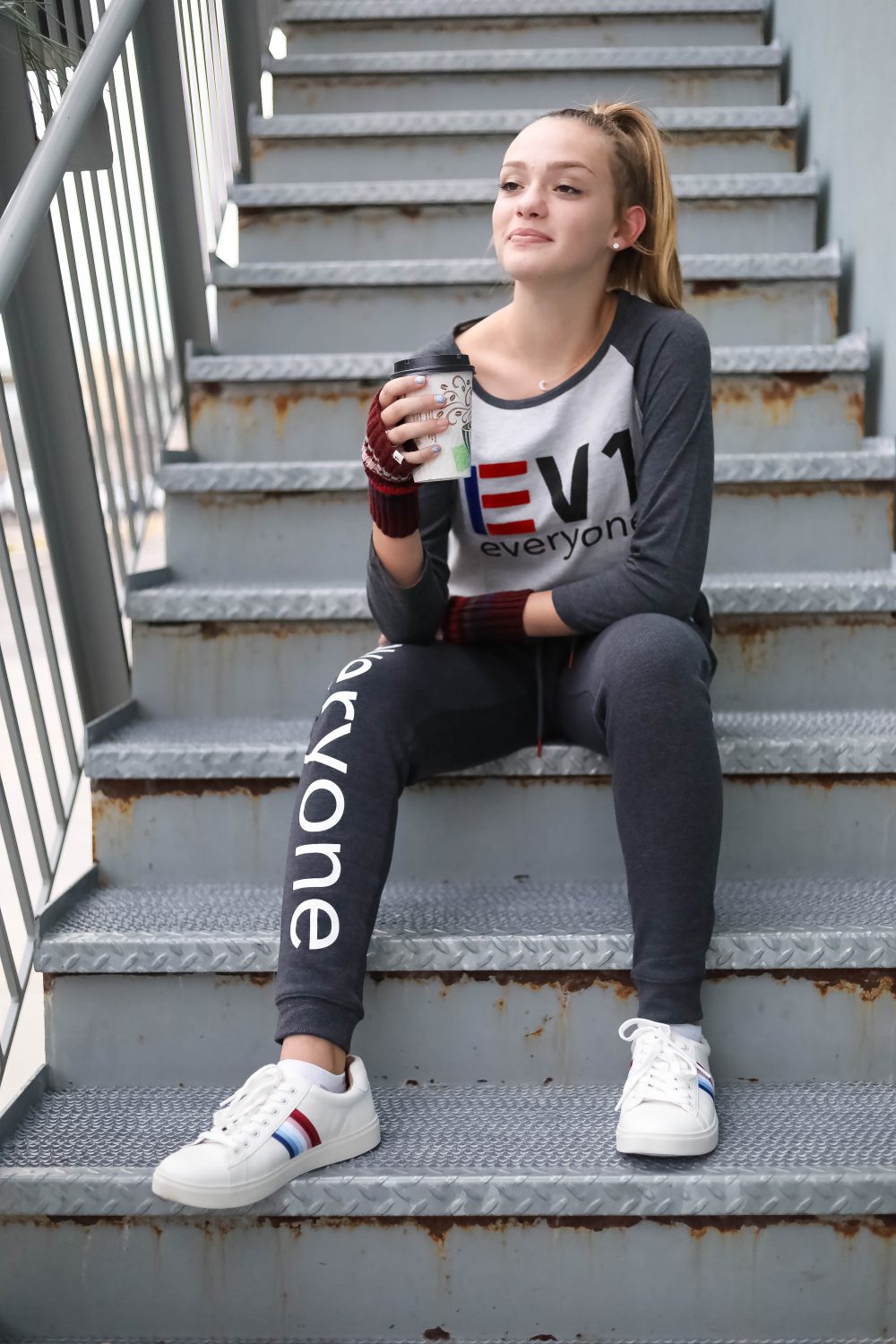 I love Ellen's premise for the EV1 line, which is that it's for any and everyone, with sizes from XS to XXXL. I love the items in the line and my teenage daughters do too. And I am pretty sure my mom would love this line as well! There are so many things in the line that YOU will love too! You can get Ellen's EV1 line exclusively at Walmart online, with some items in select stores!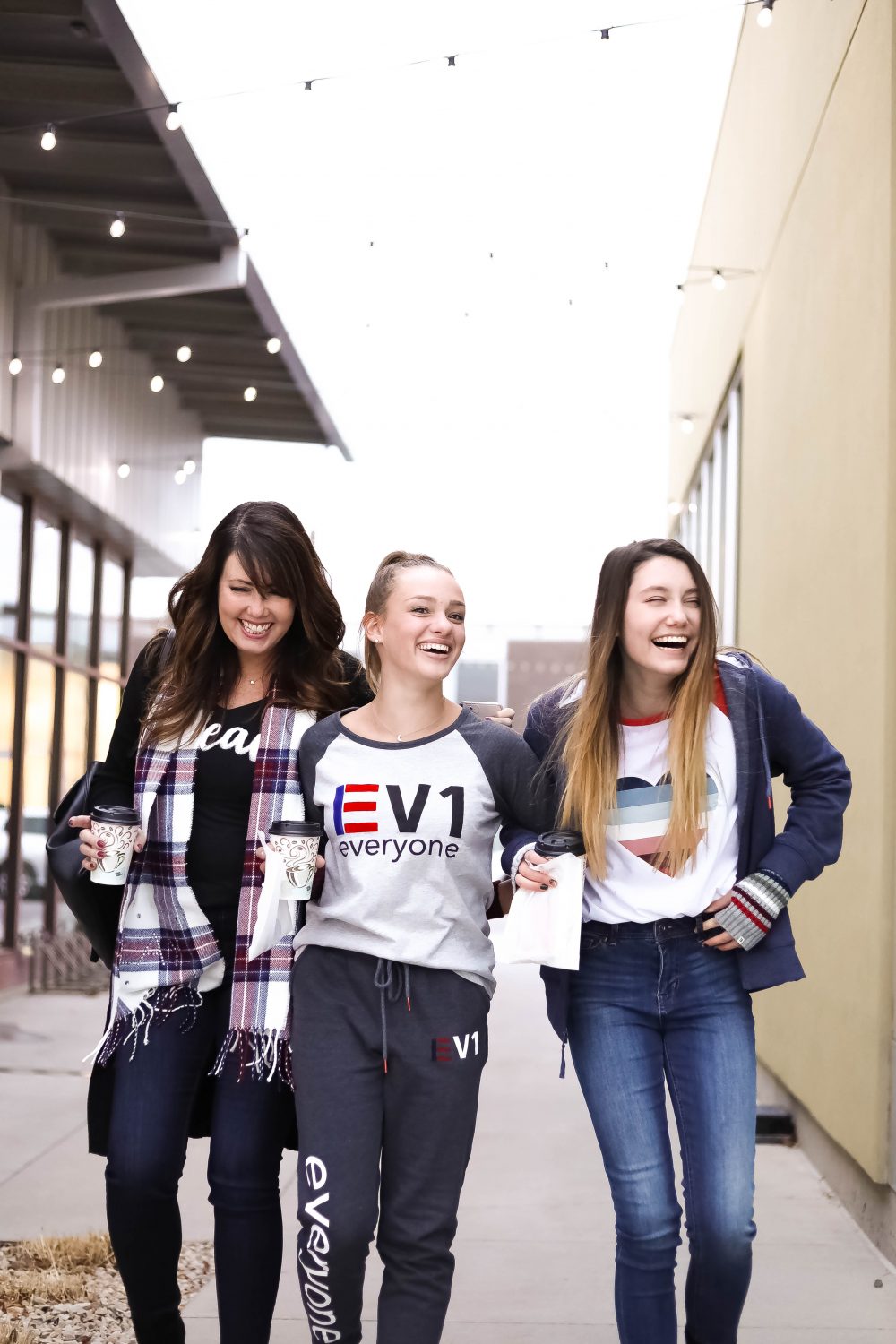 YOU CAN ORDER THE ENTIRE EV1 LINE ONLINE WITH FREE 2ND-DAY SHIPPING* AT WALMART .
THAT'S WHAT I DID!
*Orders with a minimum of $35 and ships in 2 business days
Order by 12/20 at 2pm local time on Dec. 23rd to receive by Christmas
*
**On eligible items and needs to be ordered by 4pm
Order by 4pm local time on Dec. 23rd for pickup Christmas eve
Have a festive day!
There will be lots of content, styling ideas, recipes and more this holiday season!!
I am here if you have any questions! Tag me on Instagram @tatertotsandjello or tweet me @jenjentrixie with questions or observations!
I would love to see what you are doing this holiday season!!
xoxo