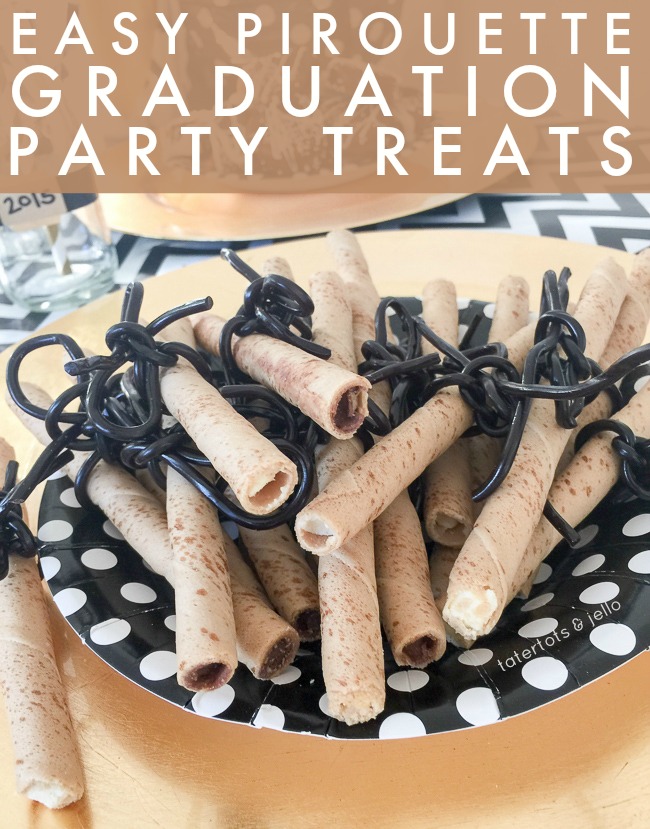 You'll love making these easy Pirouette graduation party treats. You can use them on their own or as part of your graduation party!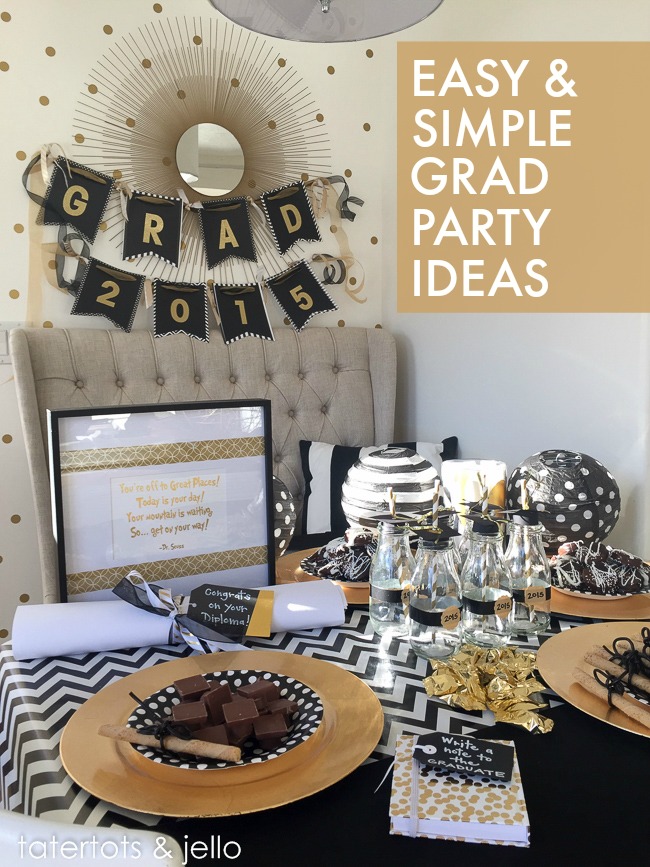 Here's all you need:
Pick up some black licorice strings and Pirouette cookies. (Pirouette is the Pepperidge Farm brand; any rolled cookie is fine.)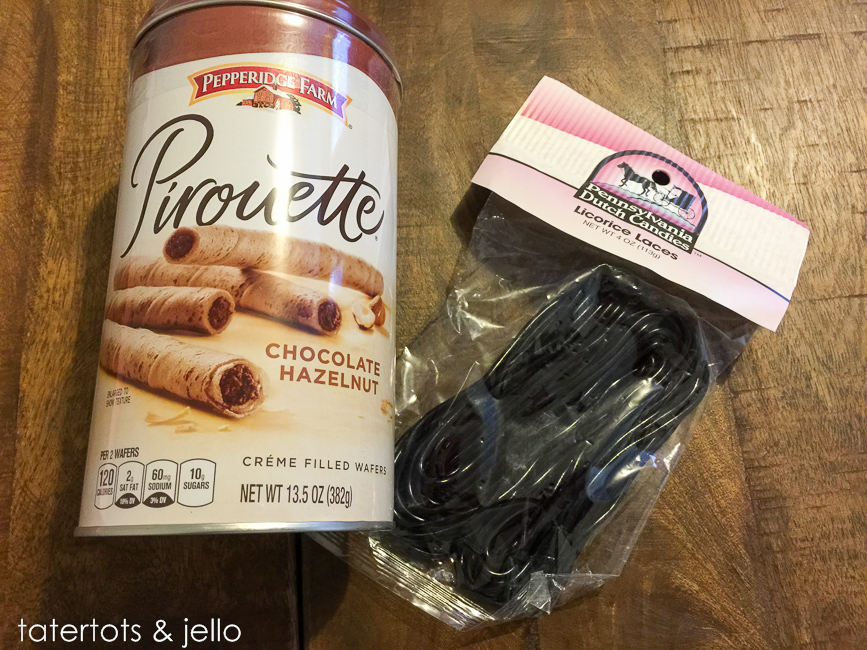 Get your materials together and draft any assistants you may have handy. This is a great project for elementary school kids (you might have to buy extra supplies).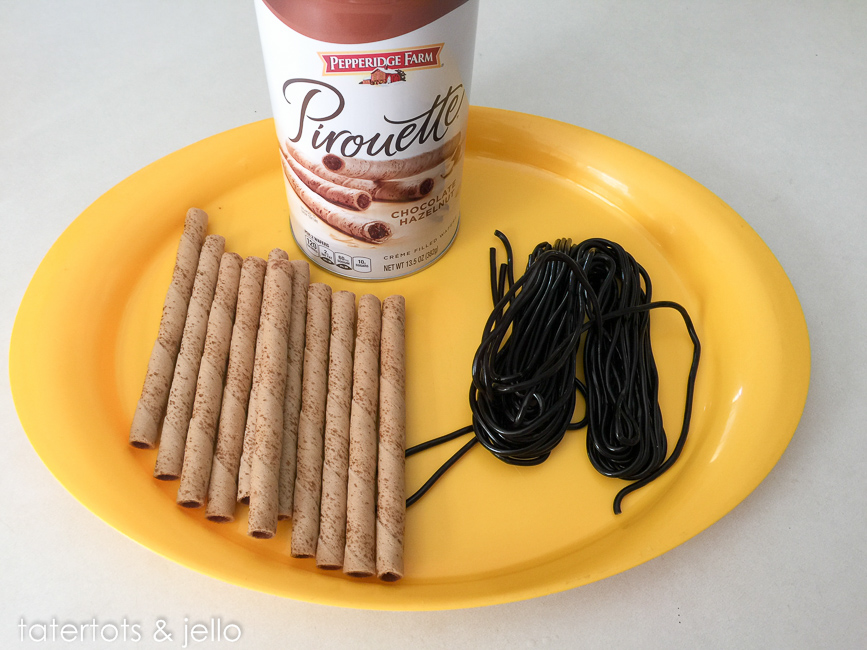 Tie the licorice around the cookie in a bow.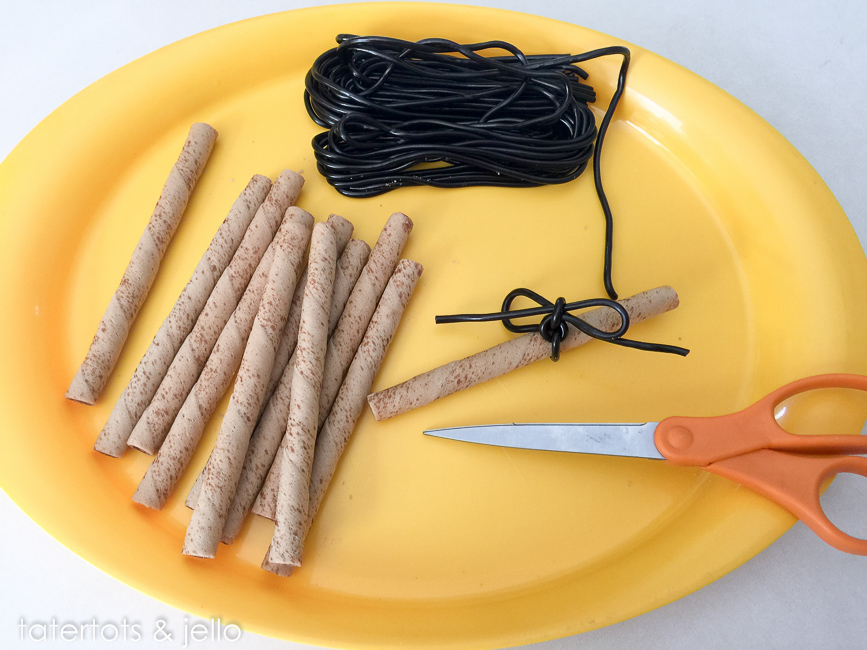 Use scissors to trim the licorice ends evenly … and repeat! So easy.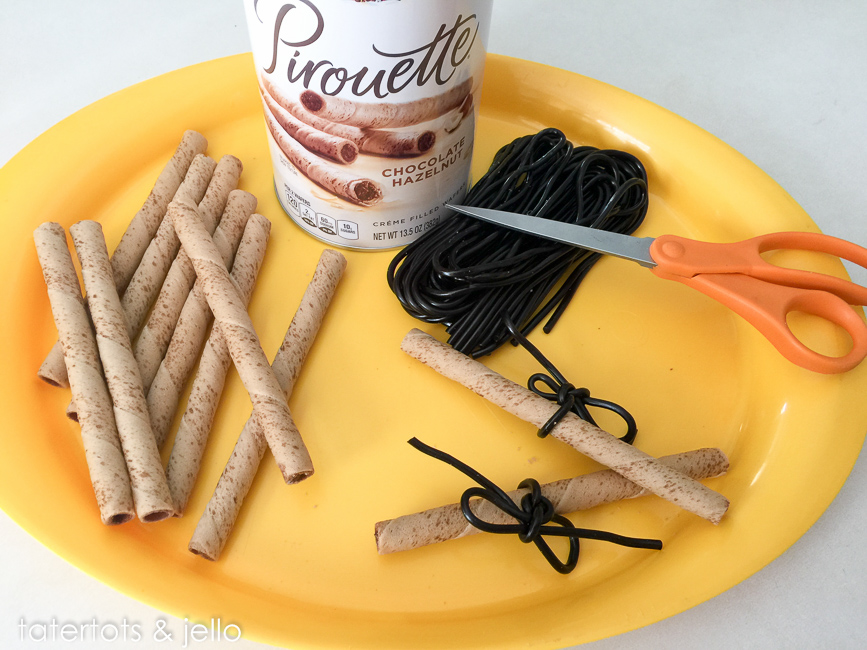 With the end of the school year programs, recitals and craziness, I love how simple this is. It's fun but doesn't require hours of work!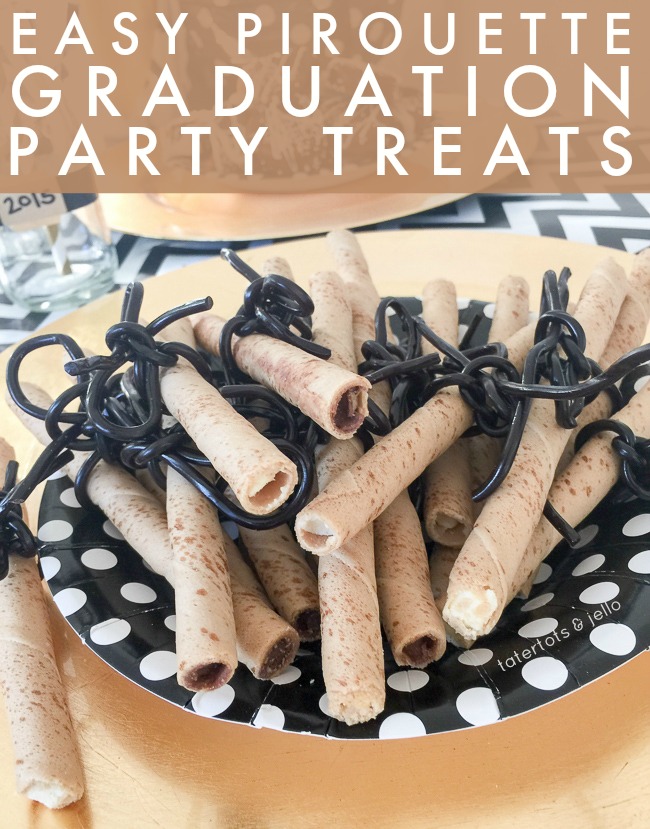 Congrats to the Graduating Class of 2015!
(More easy grad party ideas coming soon!)
xoxo