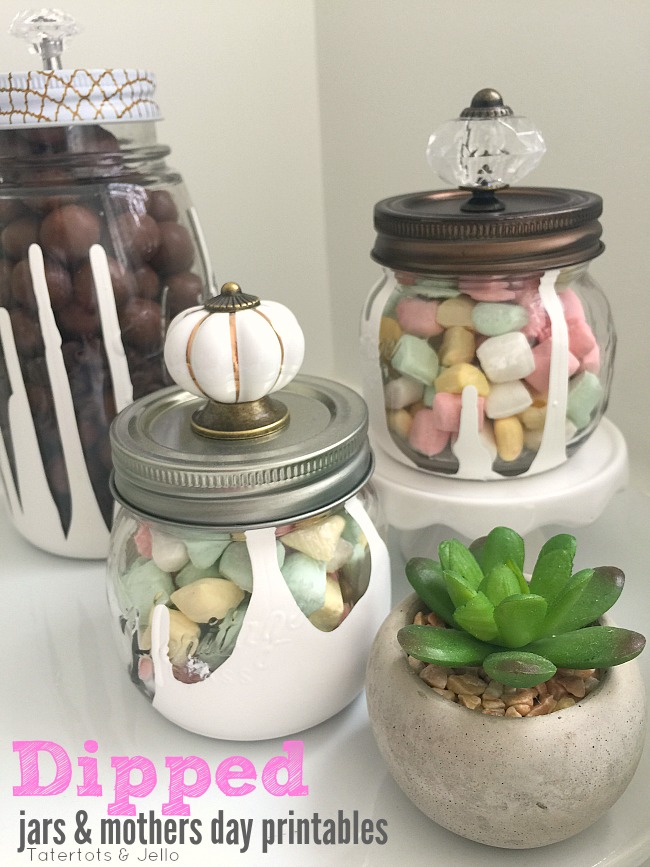 Happy April 1st!! It's Spring and time to be thinking about Mother's Day! I always love thinking of little gift ideas. And while in Texas last week I saw some painted jars – the paint was dripping down the edges and I thought it looked so cool! So I came home and tried to make something similar. Dripped Painted Gift Jars and Mother's Day Printables.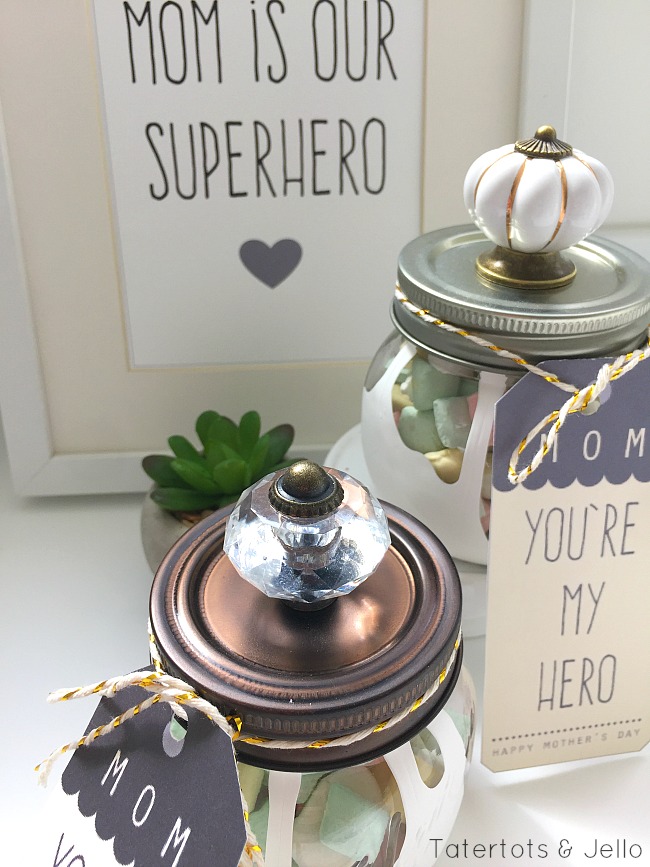 Michaels has all kinds of jars and aren't those lids so cute!! They have all kinds of jar lids with little knobs on them. Then you just pick out the size jars you want and you have a sweet little gift – all you have to do is fill them up with a little treat! I'm also sharing some fun black and white Mother's Day printables – for moms AND grandmas. Grandma's deserve something extra special for Mother's Day!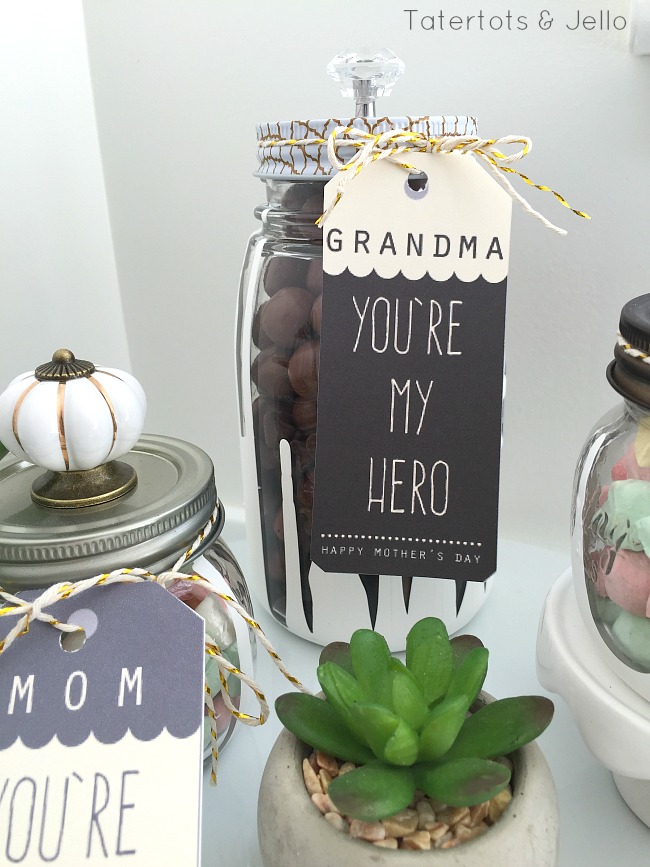 Here's how I made the dripped painted gift jars!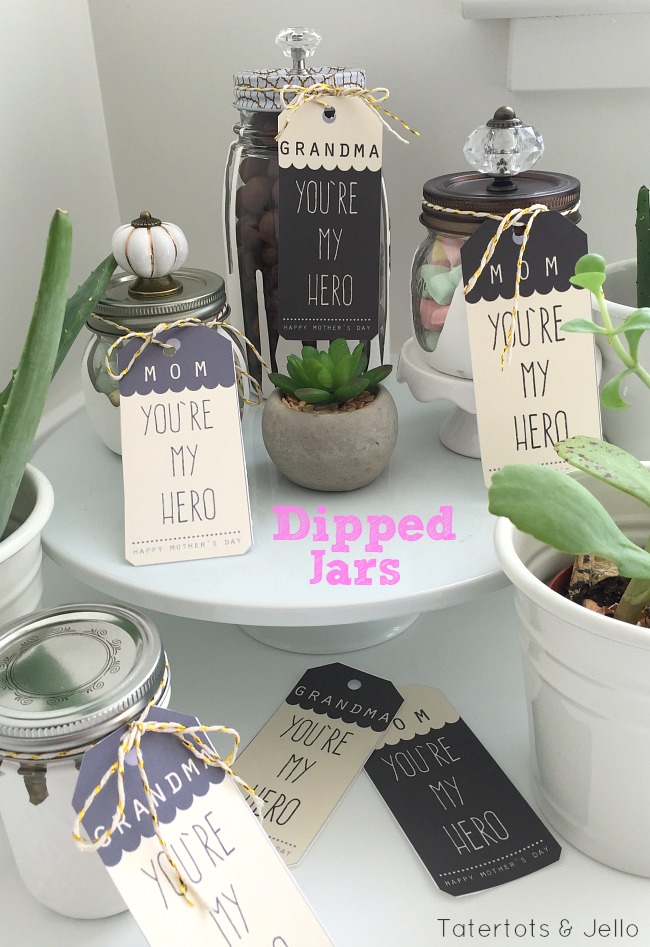 It took a little experimenting, but I think I came up with a technique that works. As you can see in the plain jar, my first attempt was a little thick on the paint.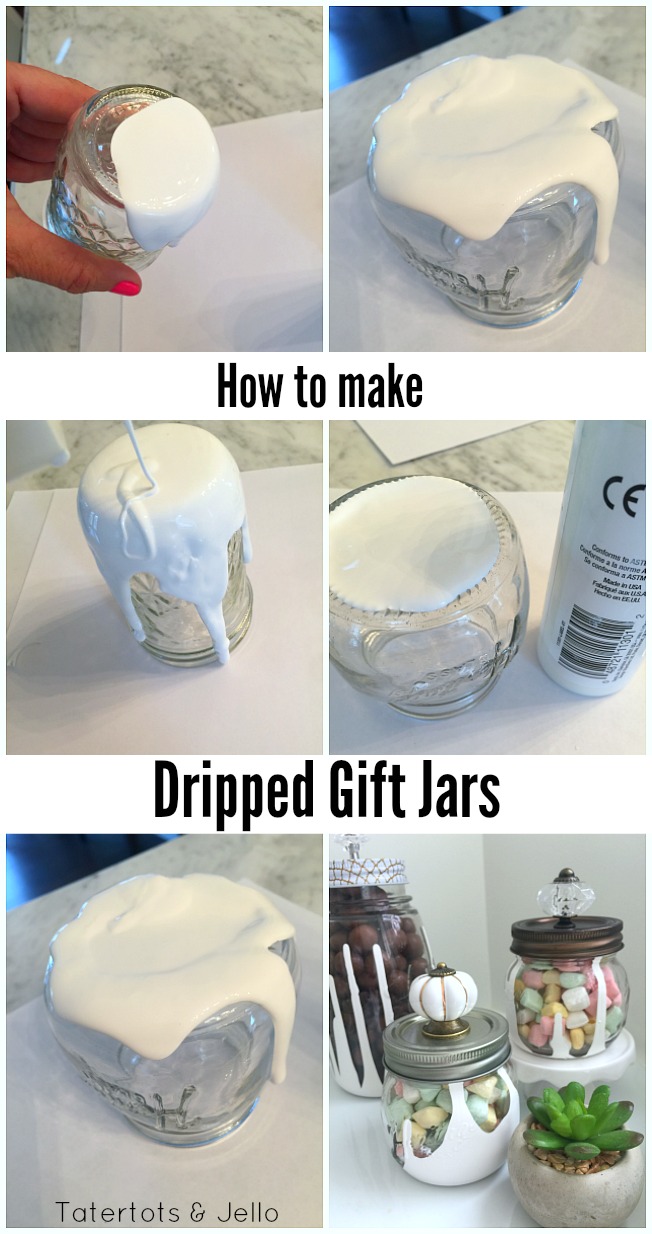 I painted the bottom of the jar and then poured the paint around the edge of the jar and swirled it around, so the paint dripped down the sides.
Then I set the jar, upside down on a piece of parchment paper. Remember the paint will keep dripping – so go lightly on the paint. You can always add a little later if you need more coverage.
About half an hour after setting the jars on the paper, I tipped them over so they were right side up (with the wet side down) on another sheet of parchment paper. The reason I did this so that the paint would stop dripping down the side and the paint at this point is not as wet so it will start to drip the other way but you won't be able to tell at the end because the paint is starting to dry.
After a half an hour of the jars being right side up, I flipped them back over onto the first parchment paper and let them dry completely (the bottom of the jars is facing up with the wettest part on top).
I let the jars dry overnight.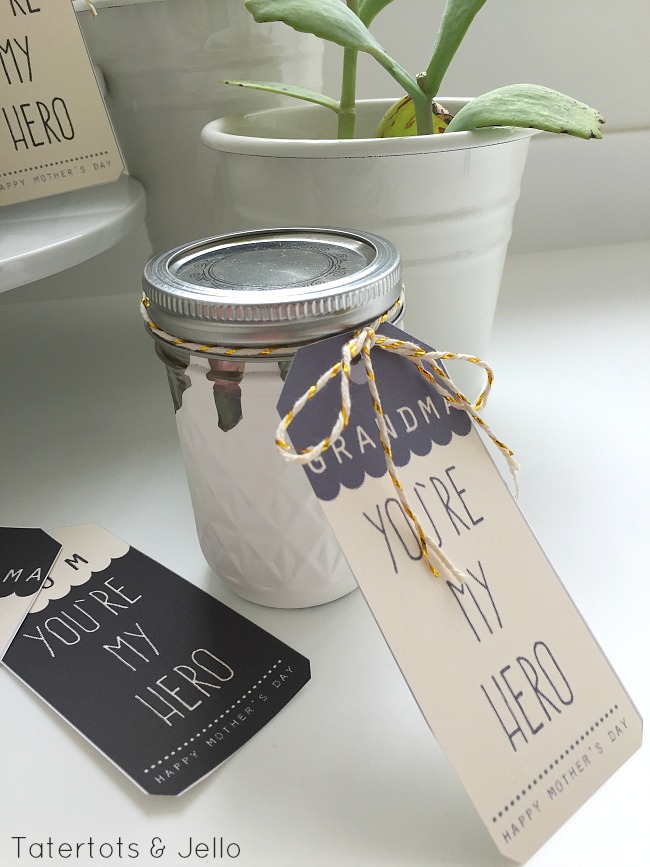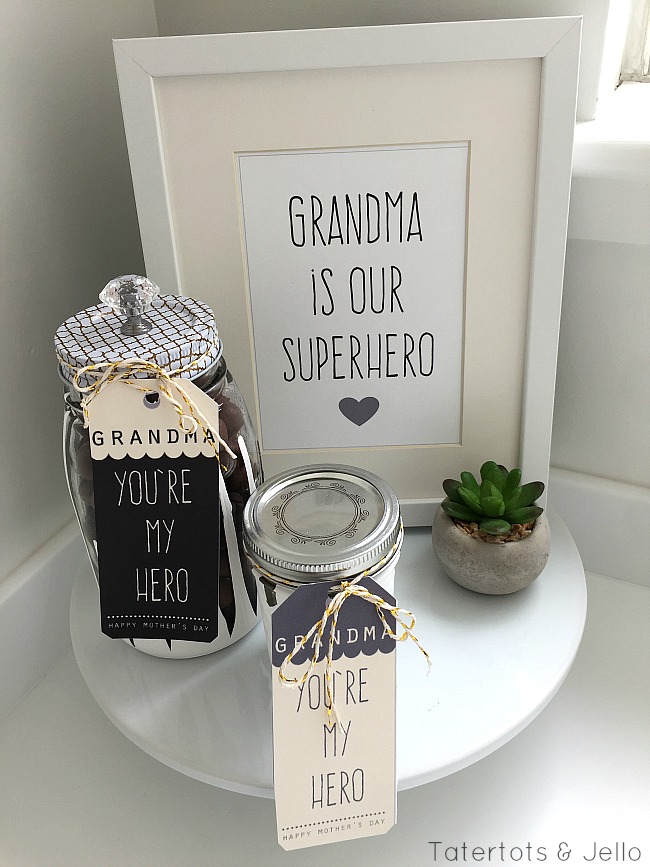 Here are the free printables. They are black and white. Just right click on the link and print them out on your printer.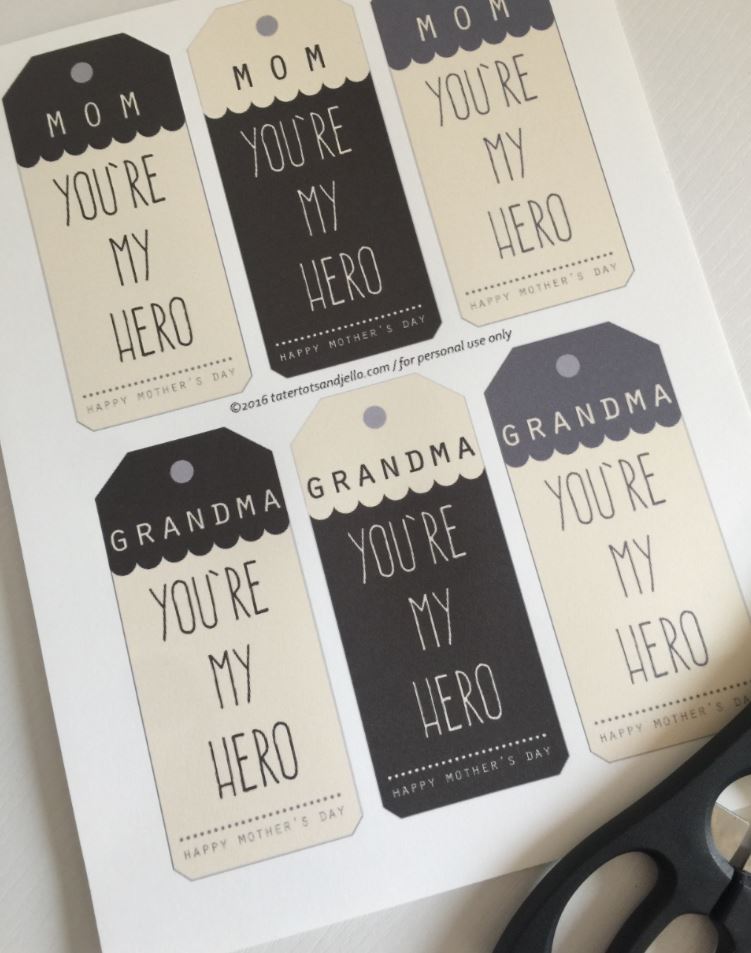 If you want colorful tags – I have another set on this Superhero Mother's Day post.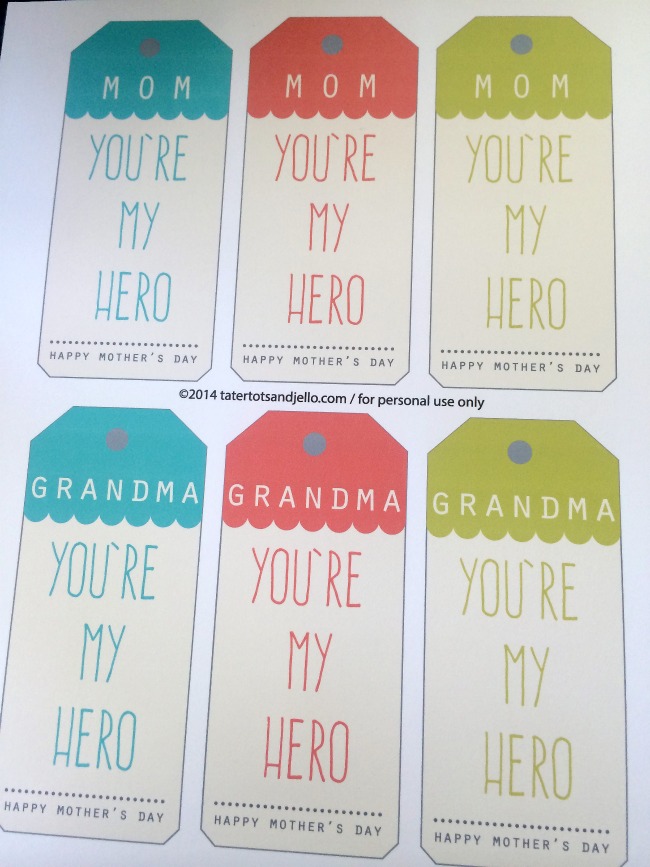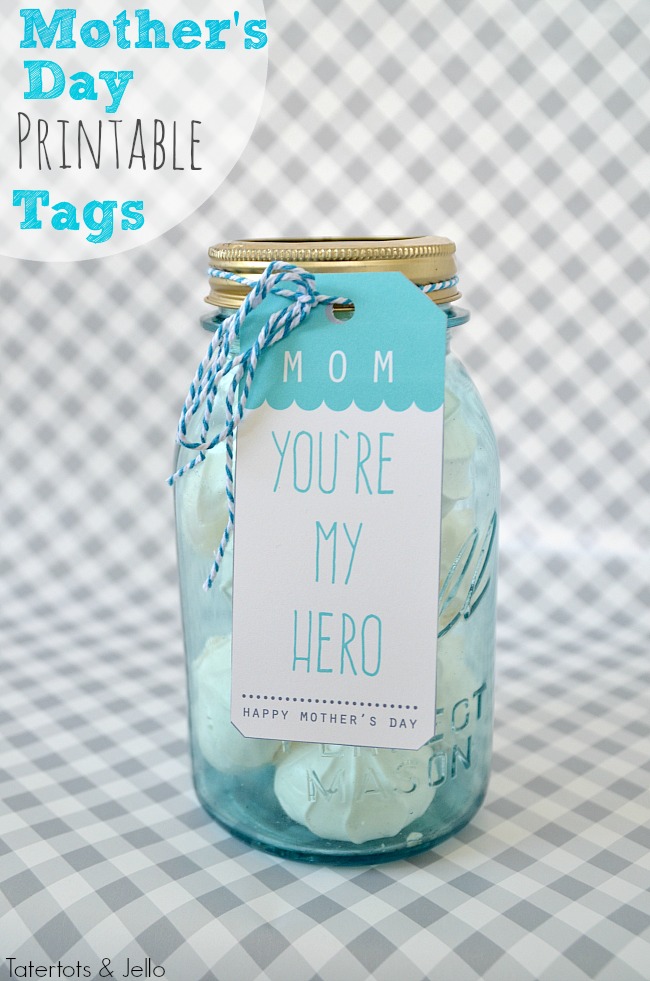 And you can also print out some Superhero prints to go along with the jars and tags. Just frame them up and give them to your mom or have the kids give them to grandma!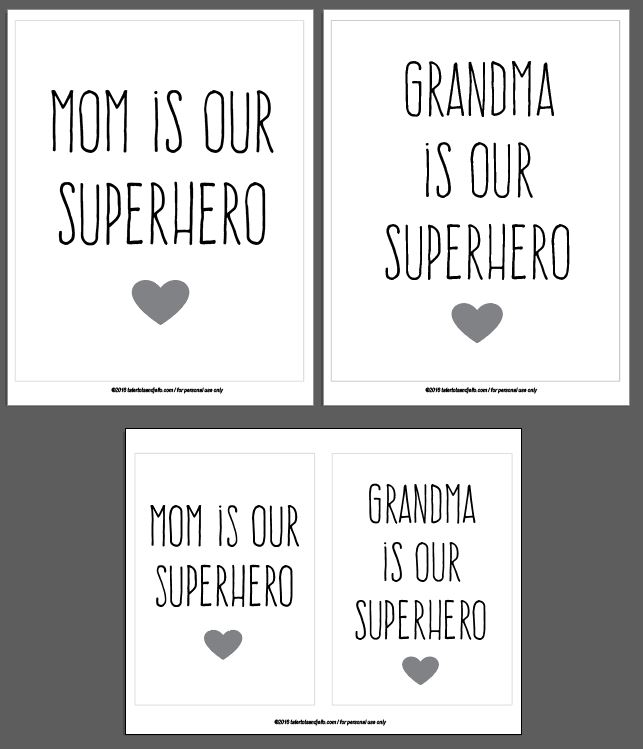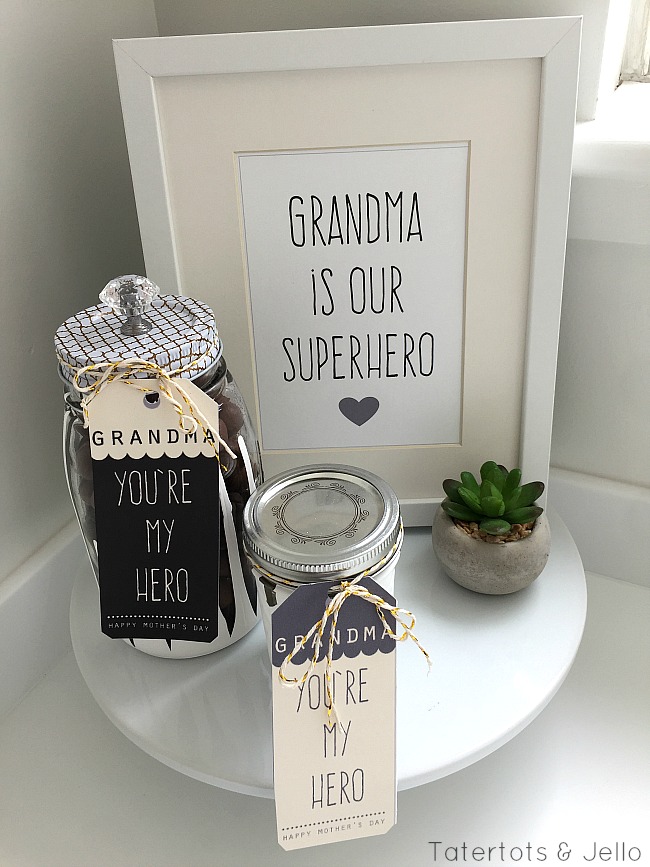 Michaels has everything you need to craft the perfect handmade gift that will make Mom's day.
If you don't know where to begin, you can always take a look at some of the fun projects on Michaels.com or the other 49 Makers' ideas on The Glue String for to see how they personalized their crafts!
Have you made your Mom or Grandmother a special gift for Mother's Day?
What did YOU make?
Share it with us in the comments!!
Have a Creative Day!
xoxo

This post was sponsored by
Michaels
. However, the project and post are mine. See my
disclosures
.