This month for our Lowes Challenge, one of the topics we could choose was a DIY project for fall entertaining. I love Fall — it's the perfect time for a party!! So I wanted to make some tiered DIY wooden cake pedestals. It's a easy project and I think it would be awesome on a Halloween or Thanksgiving table!!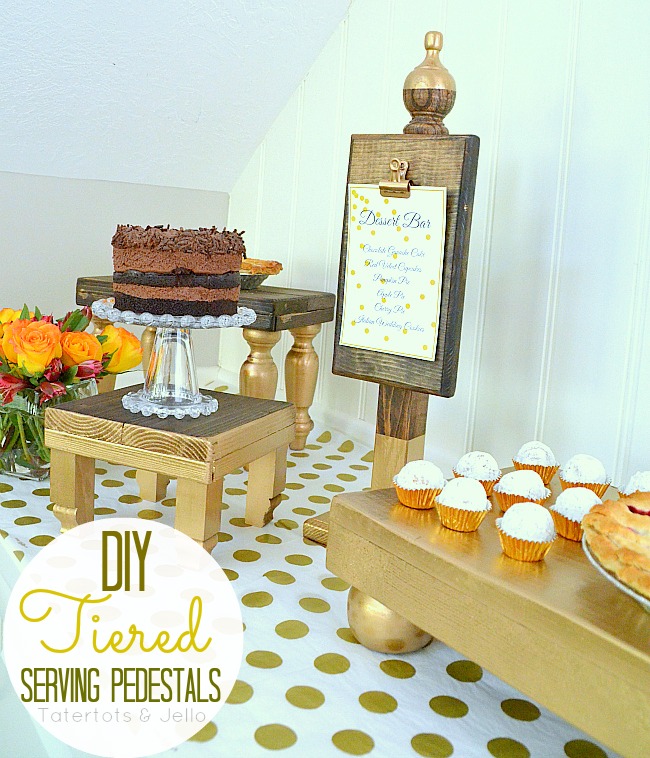 We dipped the pedestals in gold too – for an even more festive look!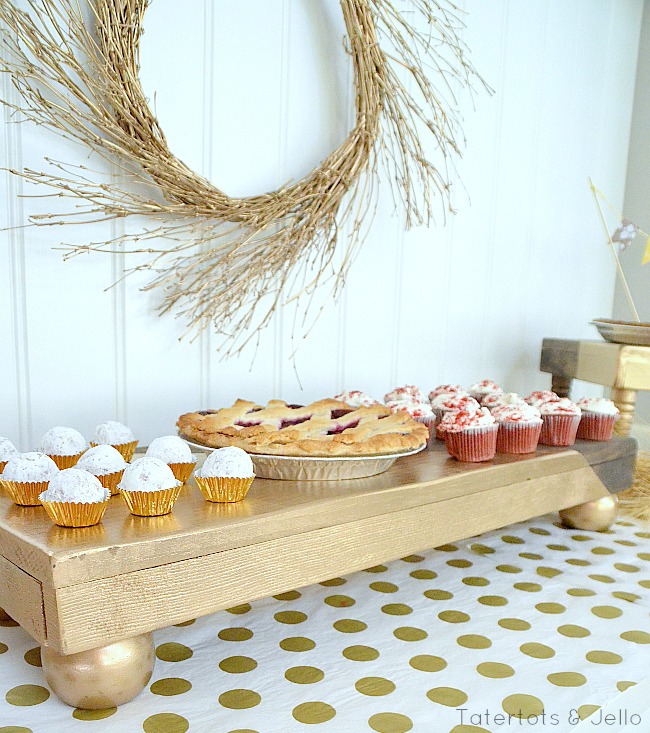 Here's how we made these easy DIY serving pedestals: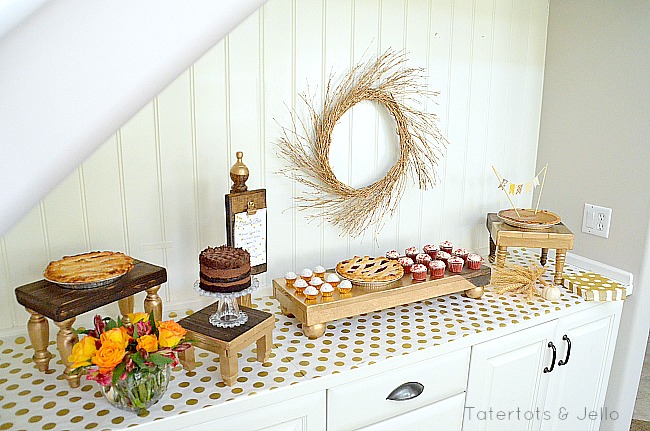 I looked through my pile of left-over boards from the #1905Cottage project and found some different width boards that we cut to different sizes. (We used mostly 1-inch thick, premium pine.) I also chose some leftover molding — like 1x2s and a few smaller molding pieces — for the "skirts."
Then we sanded the boards and stained them.
We cut the skirts — like a small frame around the bottom of each board — with 90-degree, straight cuts, instead of doing 45-degree corners. For this project, I wanted that look, but you could do your skirt with 45 degree cuts (like a picture frame) instead.
I attached the skirts with wood glue and small finish nails.
And then we attached different sized legs from Lowes to the bottom of the boards. I also took some smaller pieces of molding and cut those to make legs. Super easy! (On the shortest table, I had to cut some 2×2-inch boards to place between the legs and the top so that the legs weren't covered by the "skirt.")
The last thing I did was I taped off the little pedestals at different angles and spray painted them with Valspar Gold Spray Paint.
Once they were dry, I peeled off the tape and they were ready.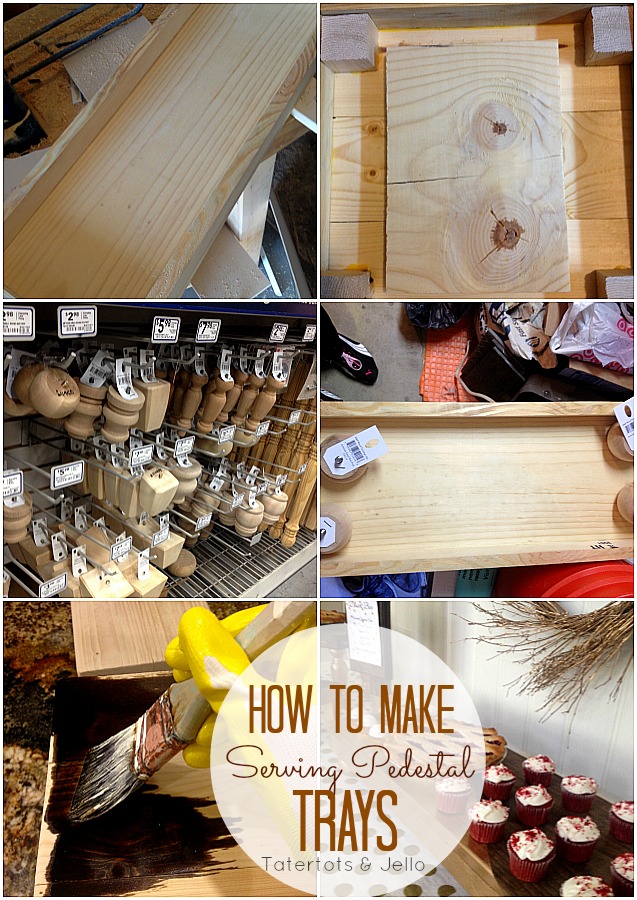 Note – you don't want to put food directly on these surfaces: I don't know how "food safe" they are, but you can put a pretty pie plate on them. Also cupcakes in wrappers would be awesome.
I think the different heights of the pedestals really adds some interest and drama to a Thanksgiving table. I also think you could make just one and use it as a centerpiece for a set of pretty candles. These would also be so pretty for a wedding. You could make a few and then put jars of candies or different treats on a buffet table!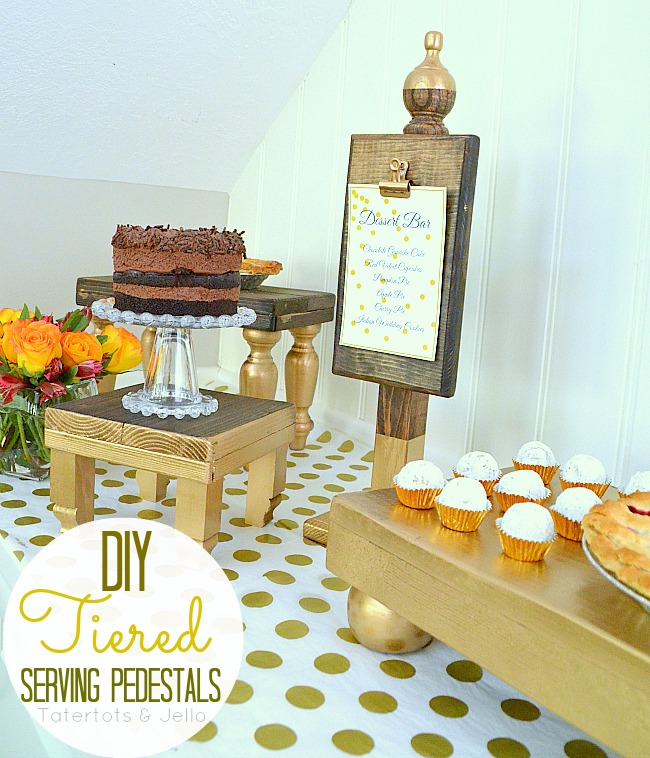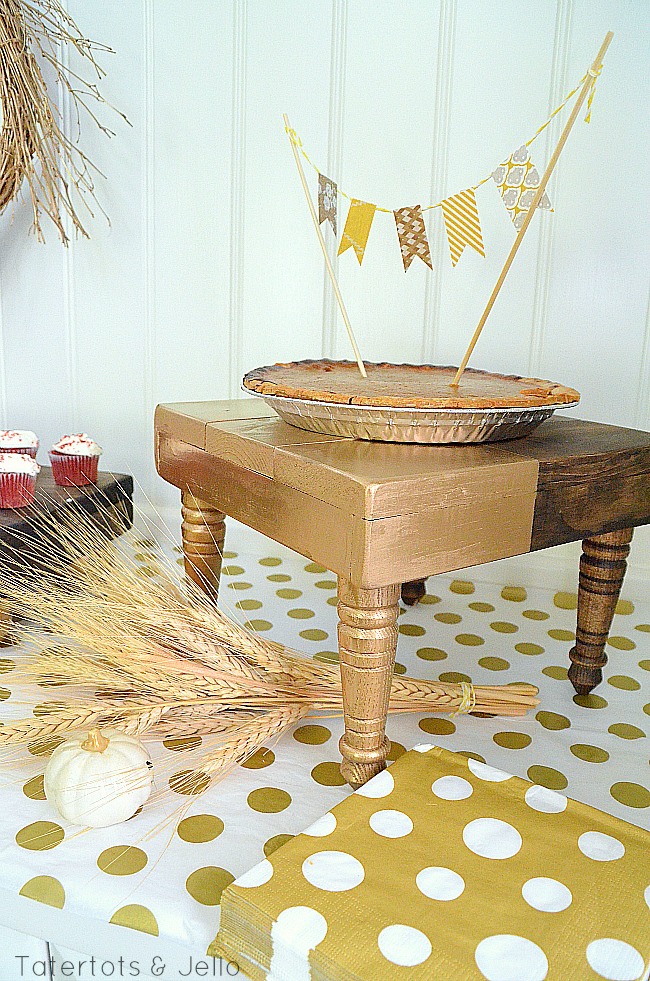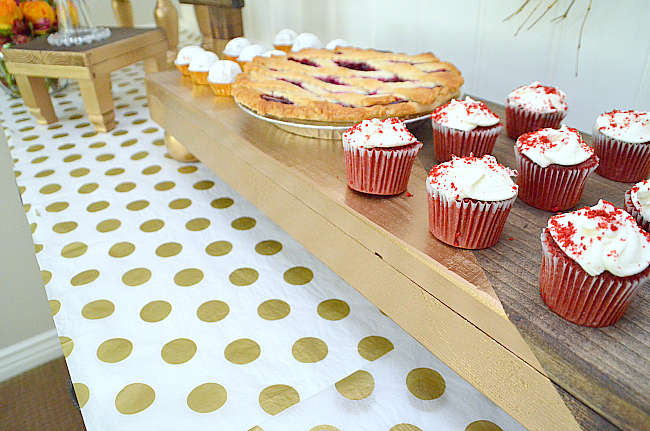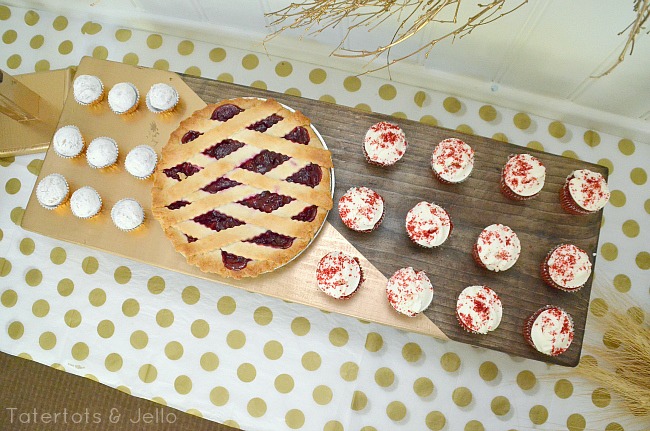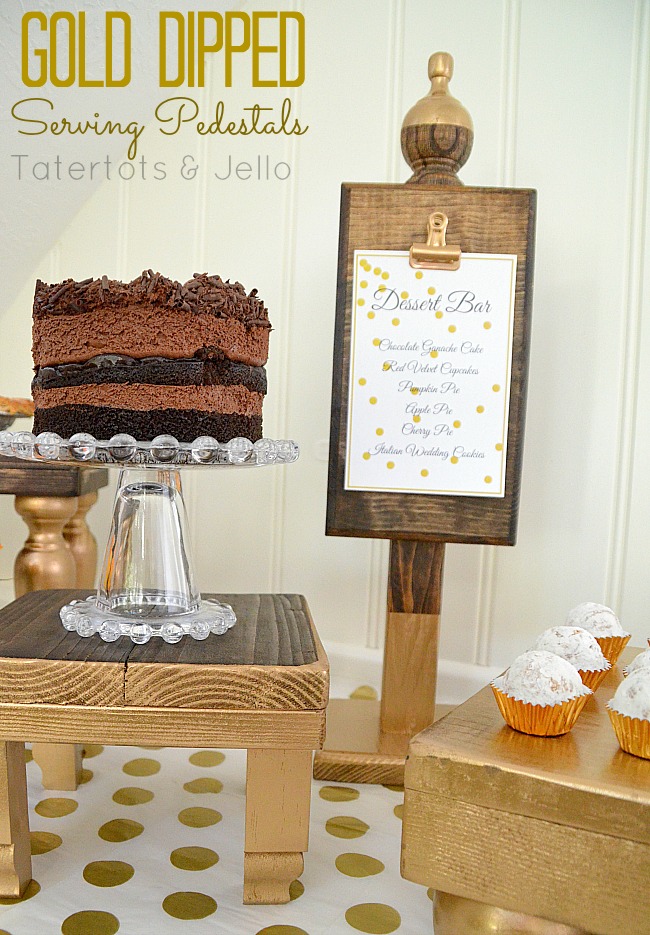 You can follow along with Lowe's on Facebook for more great ideas and sign up for their FREE Creative Ideas Magazine with TONS of great DIY ideas and instructions!!
Have a CREATIVE Day!
xox
Thanks to Lowes for gift cards I used to create this project. You can find out more about my disclosures here.