DIY Wood Chalkboard Pumpkin Place Markers. Get ready for fall entertaining by making these easy pumpkin-shaped wood chalkboard place markers! It's a 10-minute project that can be used all autumn long!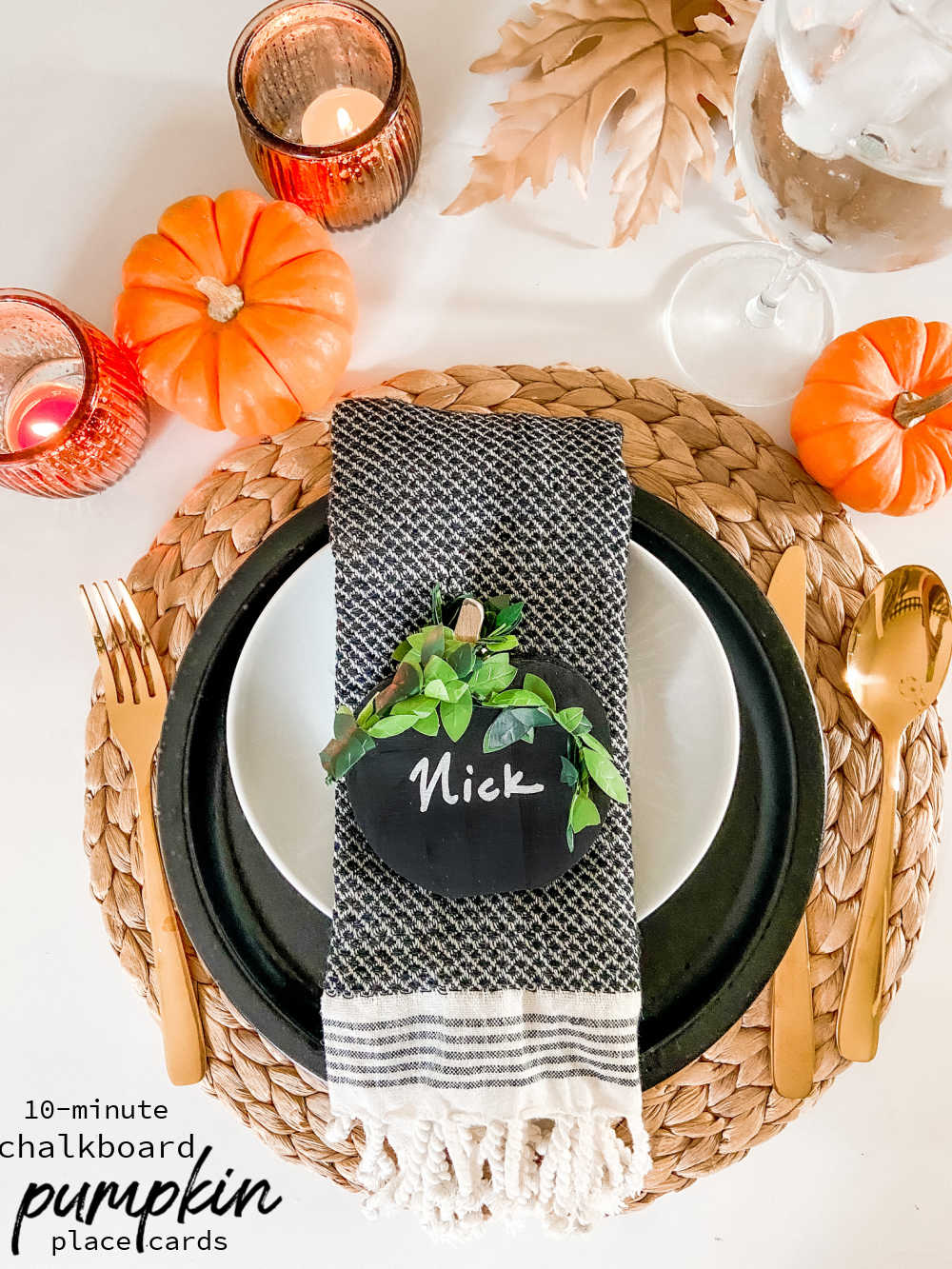 10-Minute Chalkboard Pumpkin Place Markers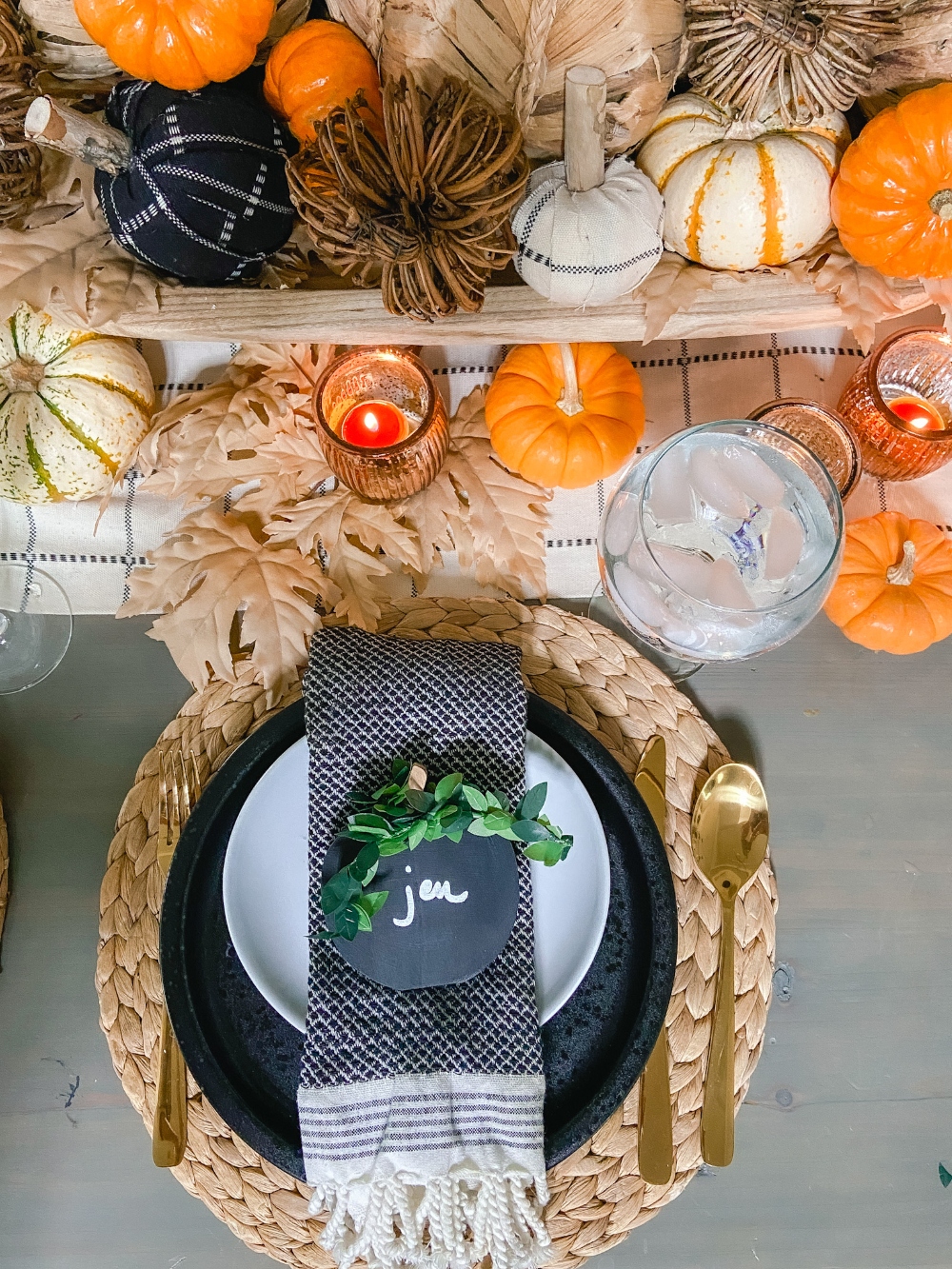 I found these wood pumpkins at Target. They have them packaged in sets of two. They're unfinished so the sky's the limit in terms of what you can do with them. I thought they were the perfect size for place markers! In just minutes you can paint them and they're ready for your next dinner party. Or perfect for Thanksgiving!!
More Pumpkin DIYs
MY 100 Year Old Home
DIY Fall Pumpkin with Metal Leaf
I love using metal leaf and this DIY Fall Pumpkin took less than thirty minutes to make. Join me to make some new fall pumpkin decor.
Happy Happy Nester

Inspired by Anthropologie's succulent decor, I designed this DIY Pumpkin Succulent Planter tutorial and arrangement for my fall table. Come on over to start your succulent pumpkin today.
The DIY Mommy
An Easy DIY Gift Idea: Pumpkin Spice Themed Gift Box
For a quick and simple gift idea, make a beautiful pumpkin spice-themed gift box. It's a cute and creative DIY craft to make for a loved one this season, and you can customize it to make it extra special.
How to Make 10-Minute Chalkboard Pumpkin Place Markers
It's so easy! Here's how to make these cute autumn place markers!
Stain the Stem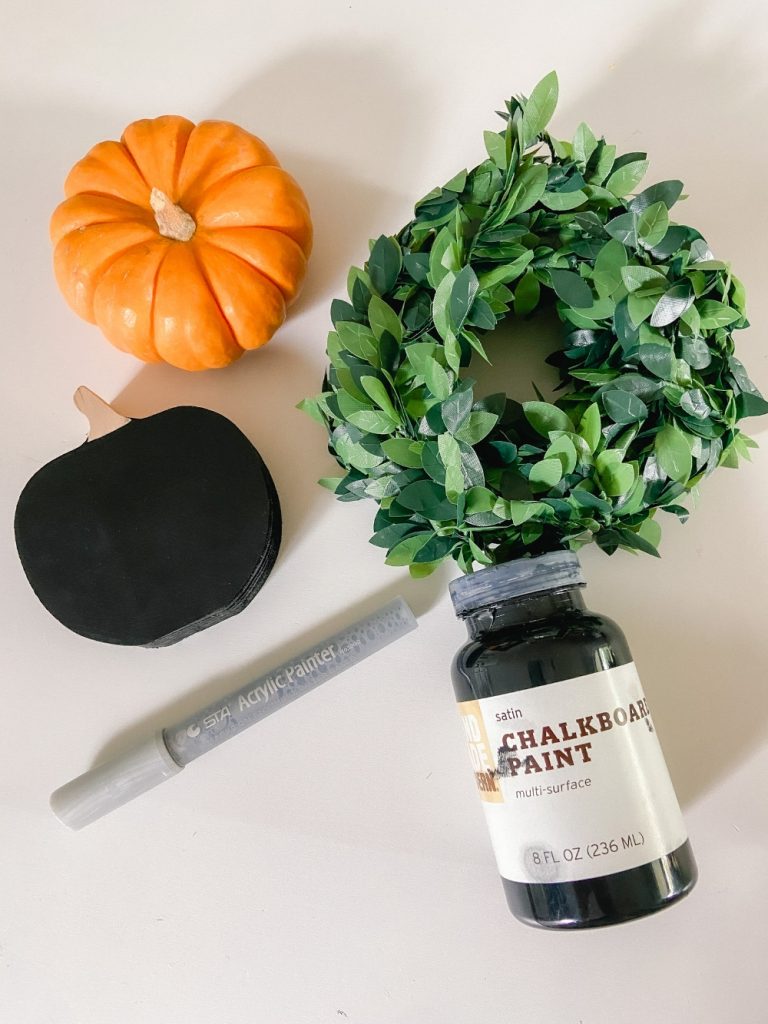 I used a walnut stain to paint the pumpkin stem. I dip a paper towel in water and then dip the wet paper towel in the stain. So easy!
Add Ribbon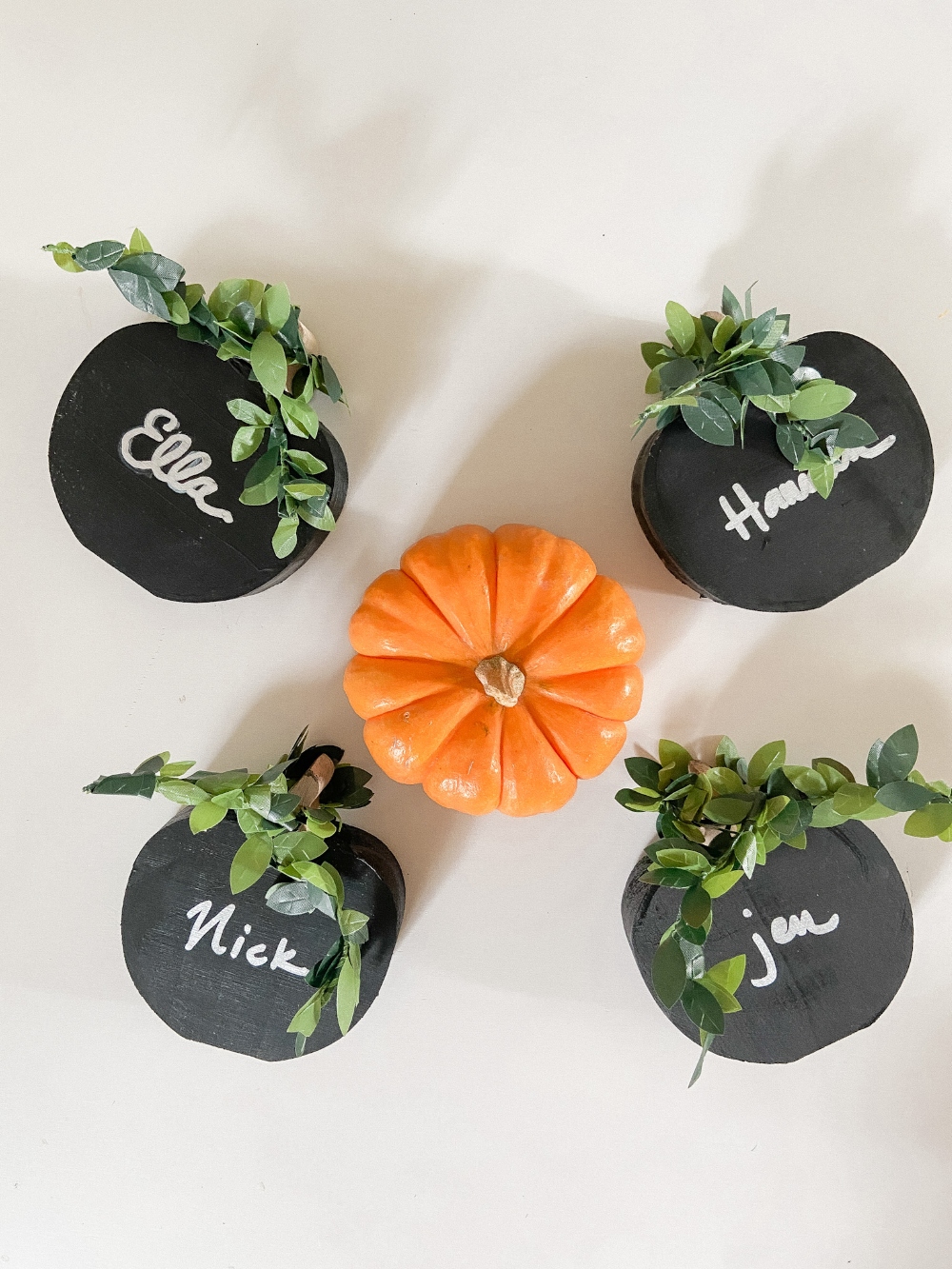 I added a leaf ribbon which I think looks cute with the pumpkin because it looks like the pumpkin stems. My favorite leaf ribbon is wired and it's great for all kinds of projects!
How to Write on Chalkboard Paint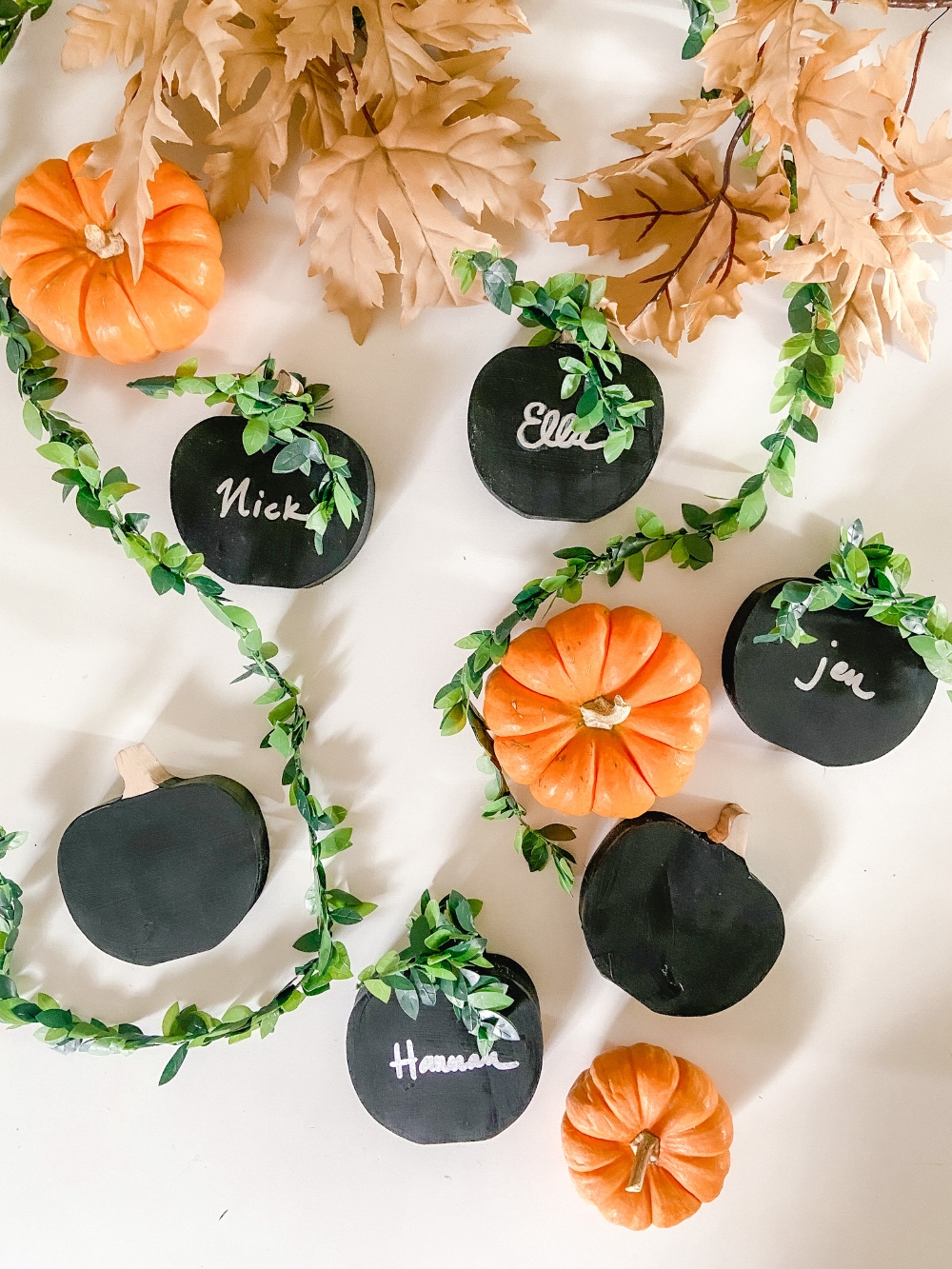 To write your guests names on chalkboard paint, my favorite thing to use is chalkboard pens! They look so much richer and the lines are more clear than using actual chalk. To use a chalkboard pen, take an old piece of paper and push the chalkboard tip onto the paper to get the chalkboard fluid flowing. Initially the chalkboard pen might be very runny and ruin your writing. Push the tip against the paper and do some initial writing to see how it looks and make sure the fluid is smooth. Once it is running smoothly, write the name on your chalkboard pumpkin. I actually used paint markers on these which are permanent. If you want to change out the names I recommend using chalkboard pens.
More Pumpkin Ideas
Here are a few other Pumpkin Ideas!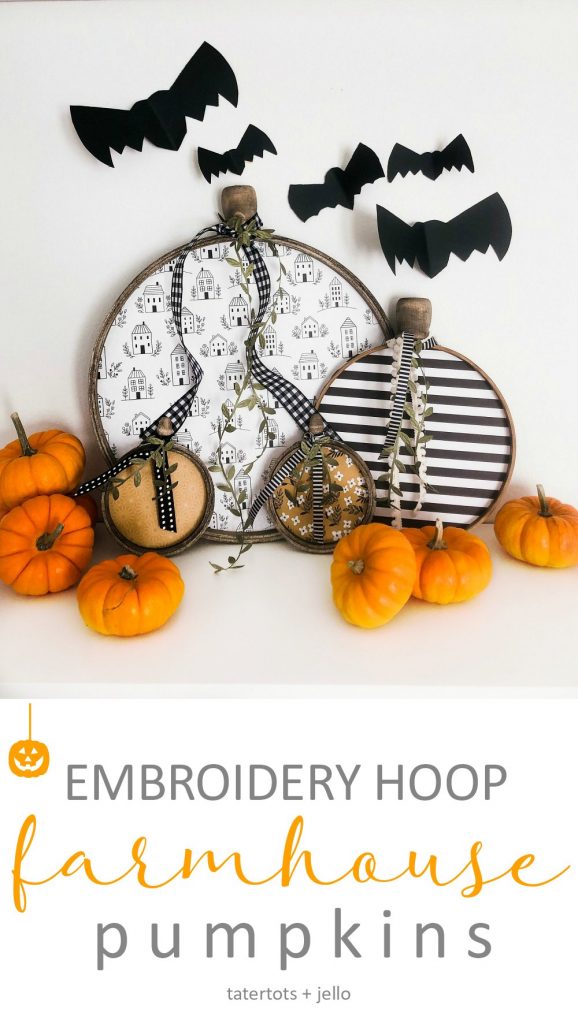 Frame your favorite scrapbook paper in embroidery hoops and showcase them as pumpkins! Such an easy idea!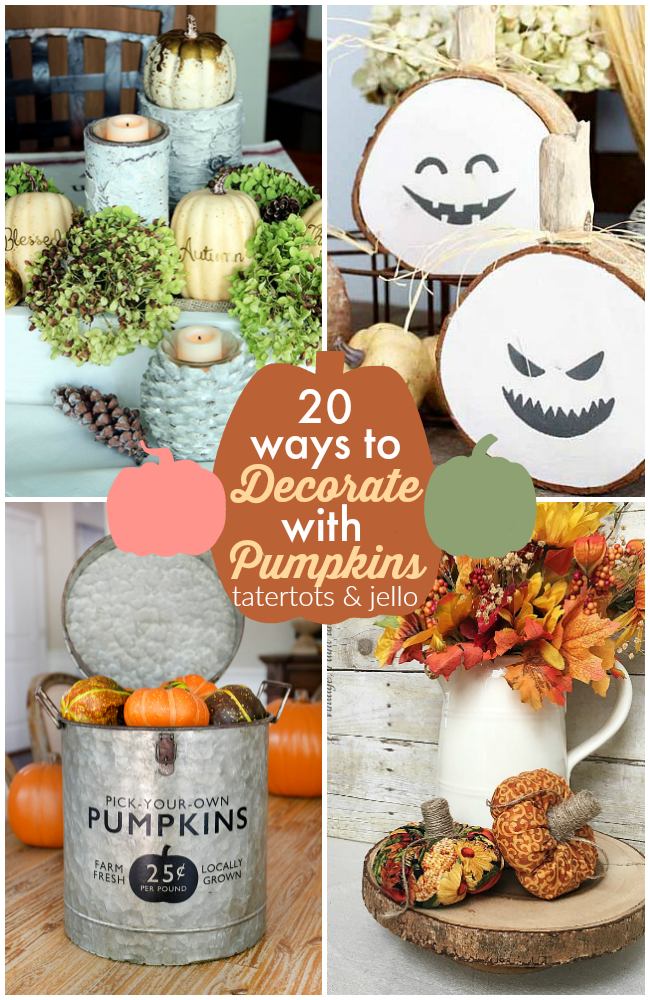 So many cute ways to decorate with pumpkins this fall!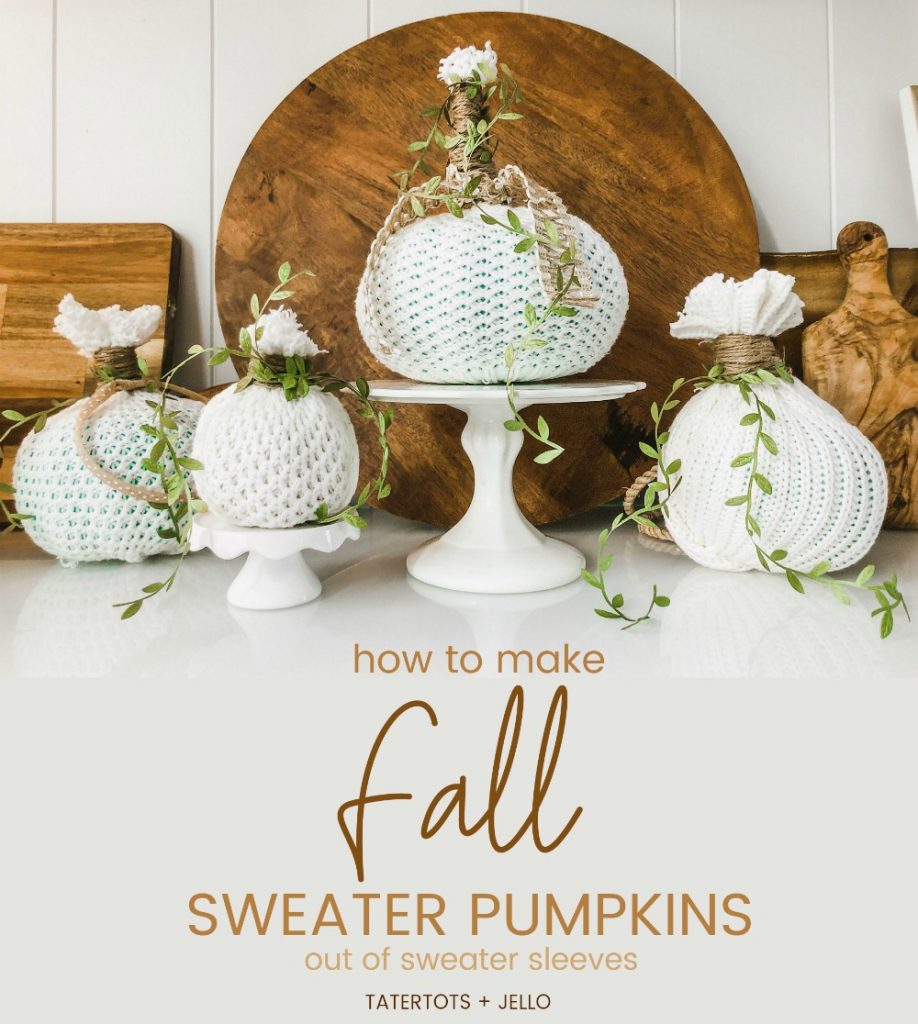 Upcycle old sweaters into cozy pumpkins! These are one of my favorite DIY ideas!
What are YOU working on for fall?
Let us know in the comments!
xoxo