Welcome Home Saturday – Things I Love This Week! Fall fashion, finds, decor, DIY projects and home projects including our new airbnb rental!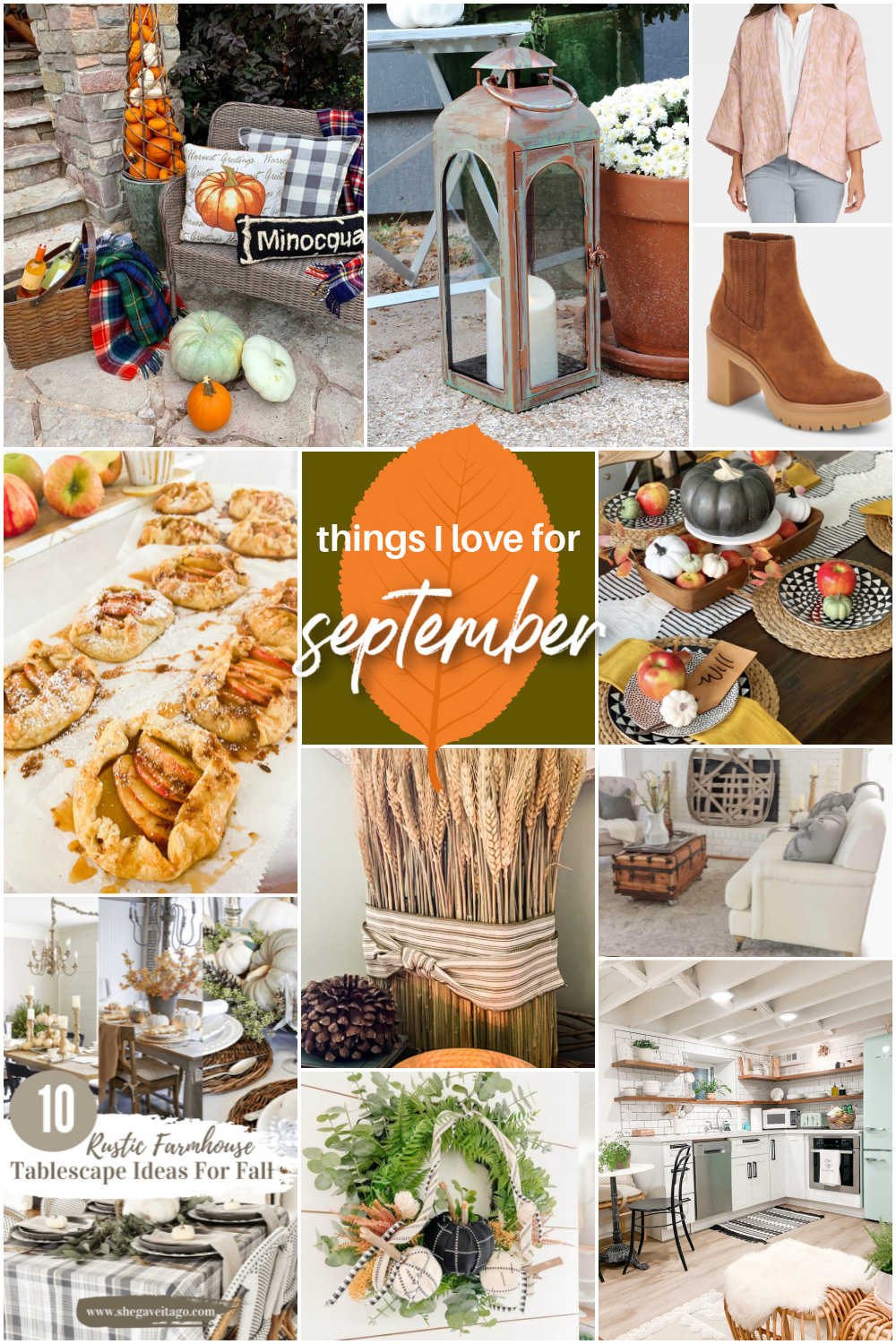 Welcome Home Saturday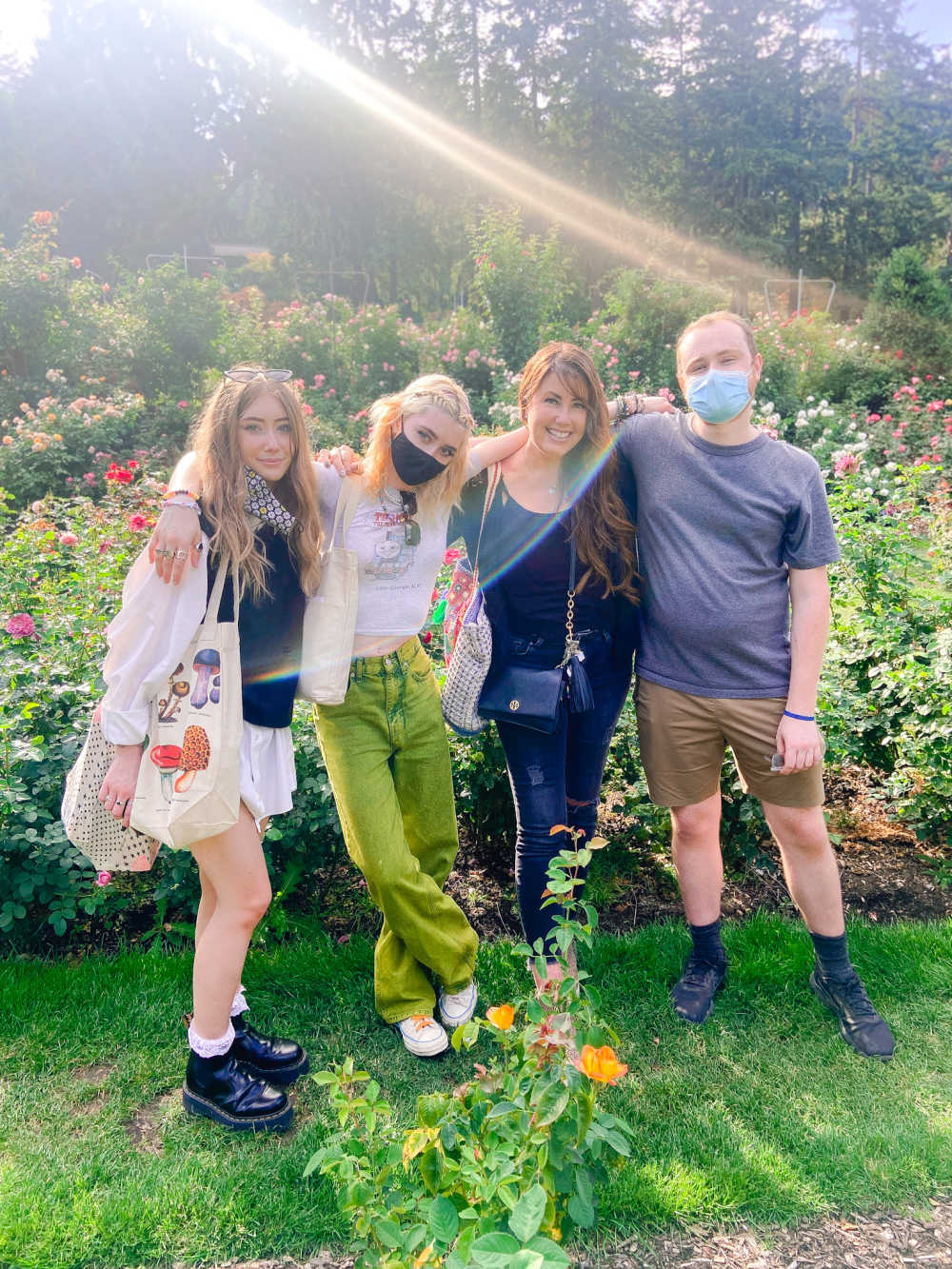 Happy Saturday, friends! How was your week? What are you working on? I got home from moving my son to Portland on Monday and honestly, was in a bit of a sad mood for a few days. I miss him so much. But I know he is where is should be and I feel really grateful to have been able to help him move and spend the long weekend with him, his friends and my girls. It was wonderful! Have you ever been to Portland? It's such a fun place to explore. I am going to write up a little guide that you can access if you ever want to visit for the weekend!
Things I Love This Week!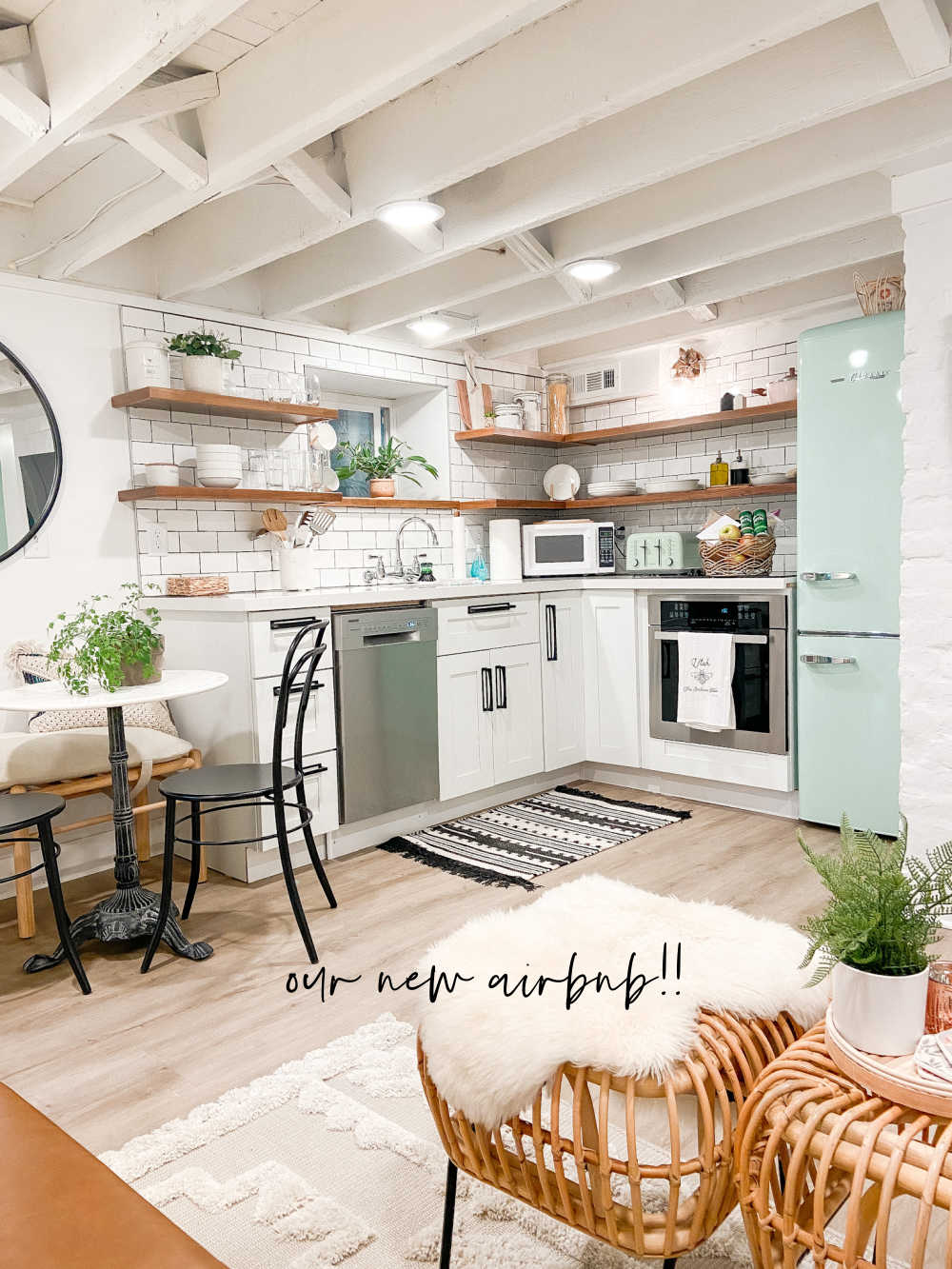 I listed our new airbnb about a week ago and it's been crazy! We are on our third guest and almost booked out through November. There was someone who wanted to rent it for THREE months. I knew I wanted to host an airbnb because I thought it would be fun but honestly I love it so much more than I ever thought I would! I love finding out about my guest and creating custom welcome baskets just for them!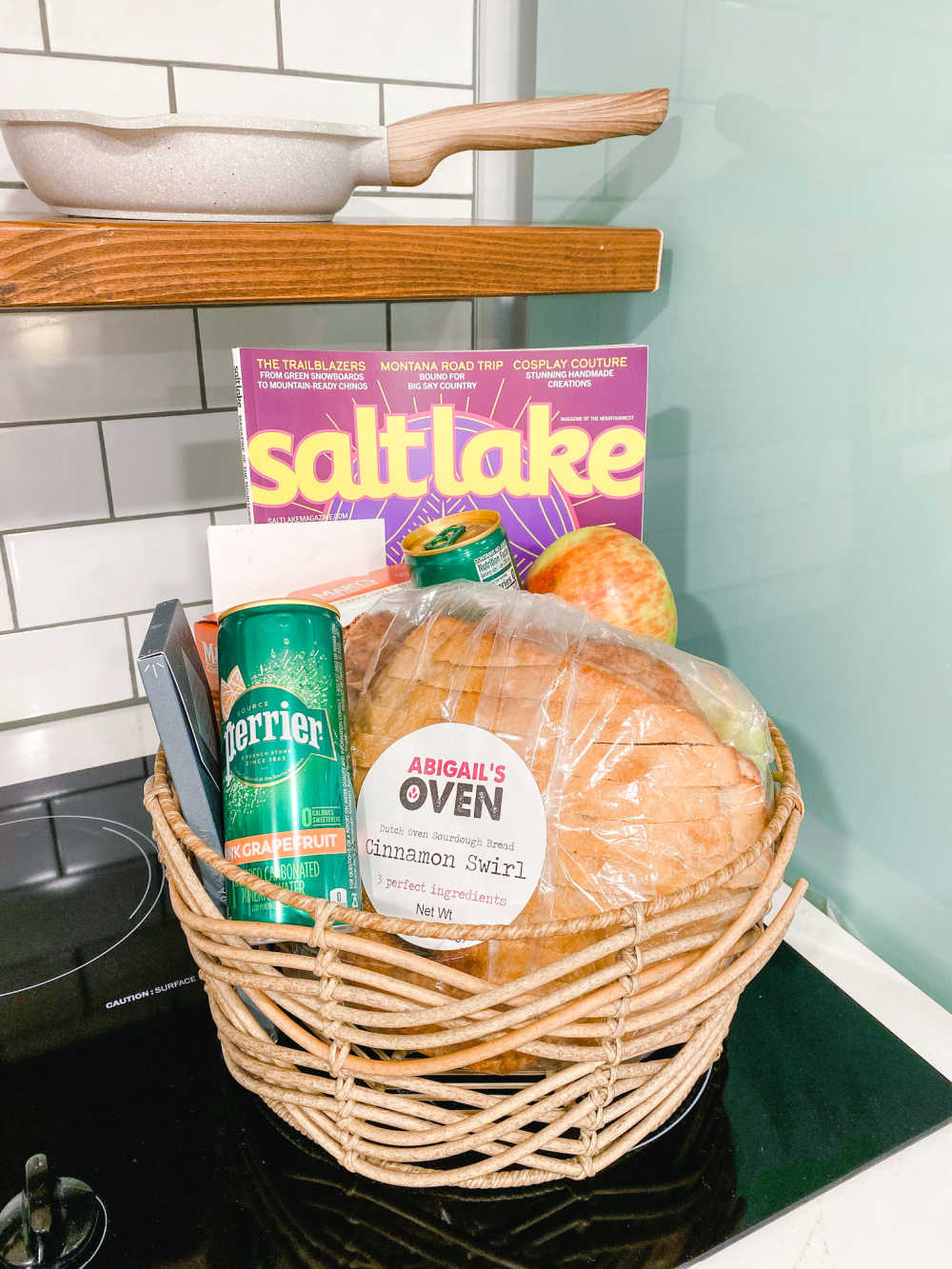 It rained here last night and the weather is definitely feeling fall-ish! I've put my summer dresses away and I'm back in jeans every day now. I seem to be always looking for the perfect pair of jeans. Anyone else also on this never-ending quest?? This week I am sharing some of my favorite fall fashion items. Things I have recently bought and things that I have ordered, and great sales too!
Fall Fashion Items I Love
You might not know it, but @modernglamhome is my sister! She lives in the Bay Area close to my mom and other sister and she has a gorgeous store in Danville, CA. She also sells online.
Boots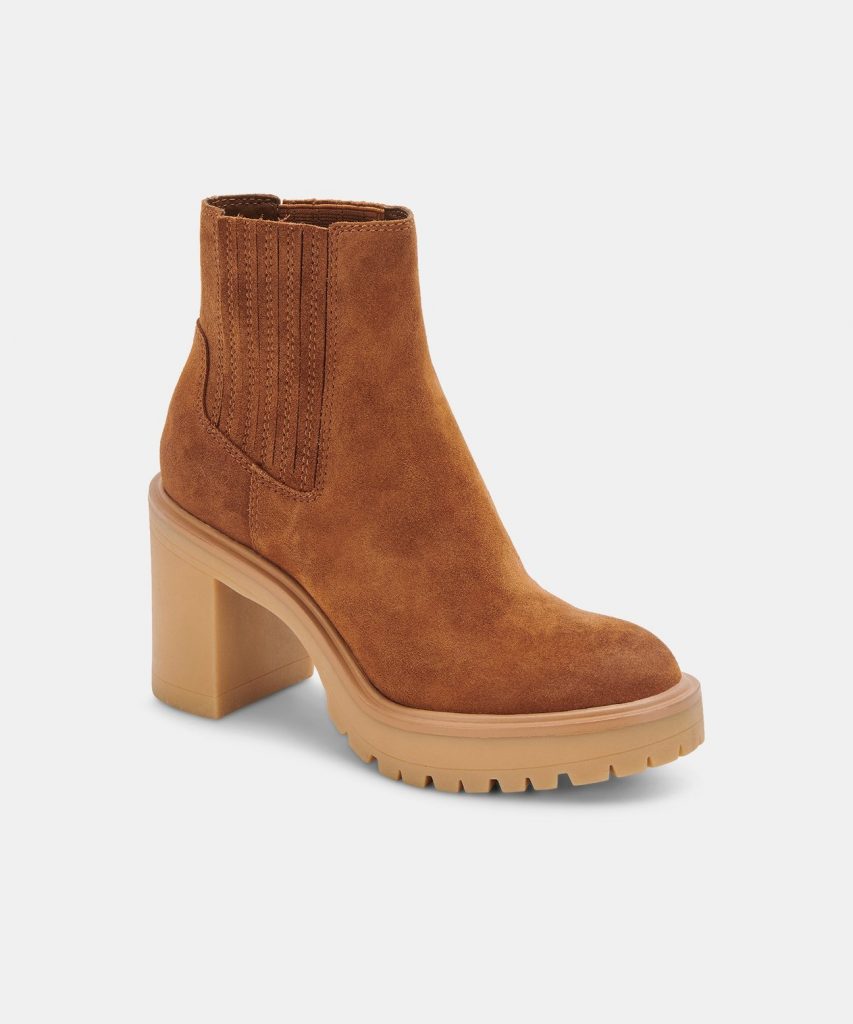 I saw on her @shopflaunt instagram account the most beautiful boots and ordered them. They came yesterday and they're so comfy! I think she still has a few pairs left if you want to check them out and see the other beautiful clothes and home items she sells.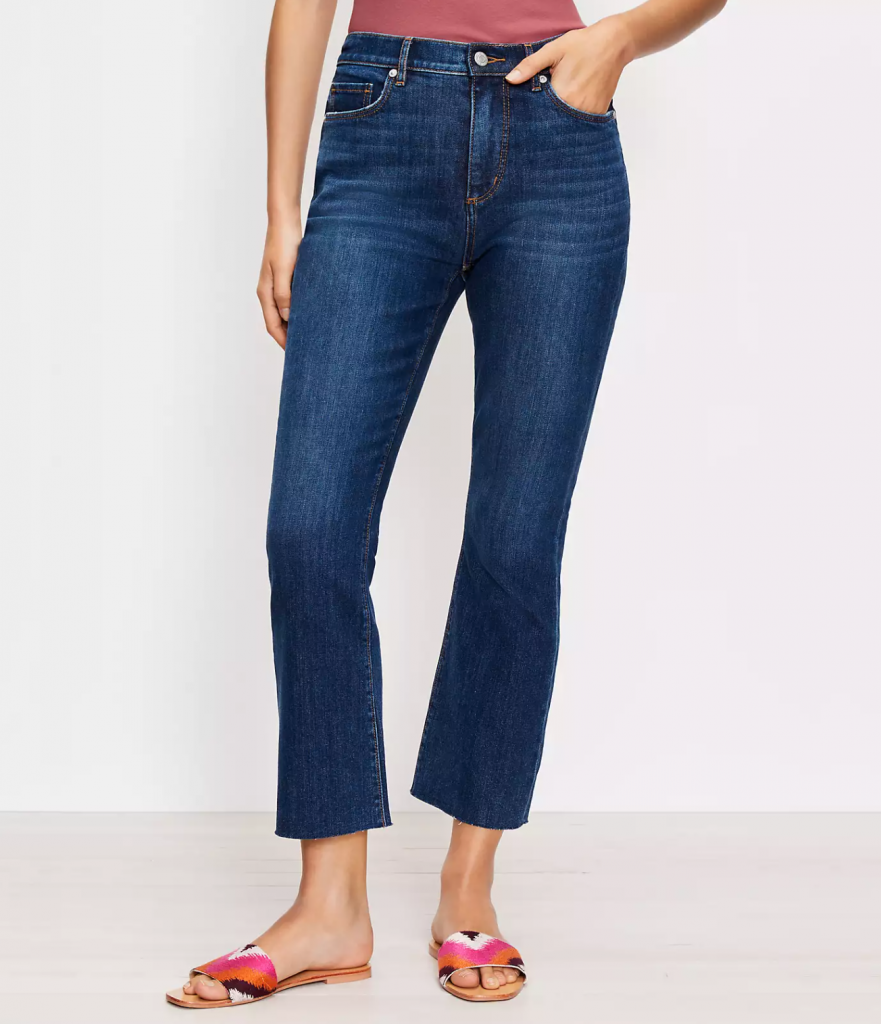 My friend Jennifer at @DimplesAndTangles has the cutest, preppy home and fashion looks! I have ordered a lot of the items she shares on her Instagram. I have been wanting to get some jeans that are less "skinny jean", with a wider leg. She shared the prettiest cop flared jeans from The Loft. They are normally $78 but right now they were $49 PLUS another 20% off — I think the total came to $34. I am super excited to get them!
Blush Kimono Jacket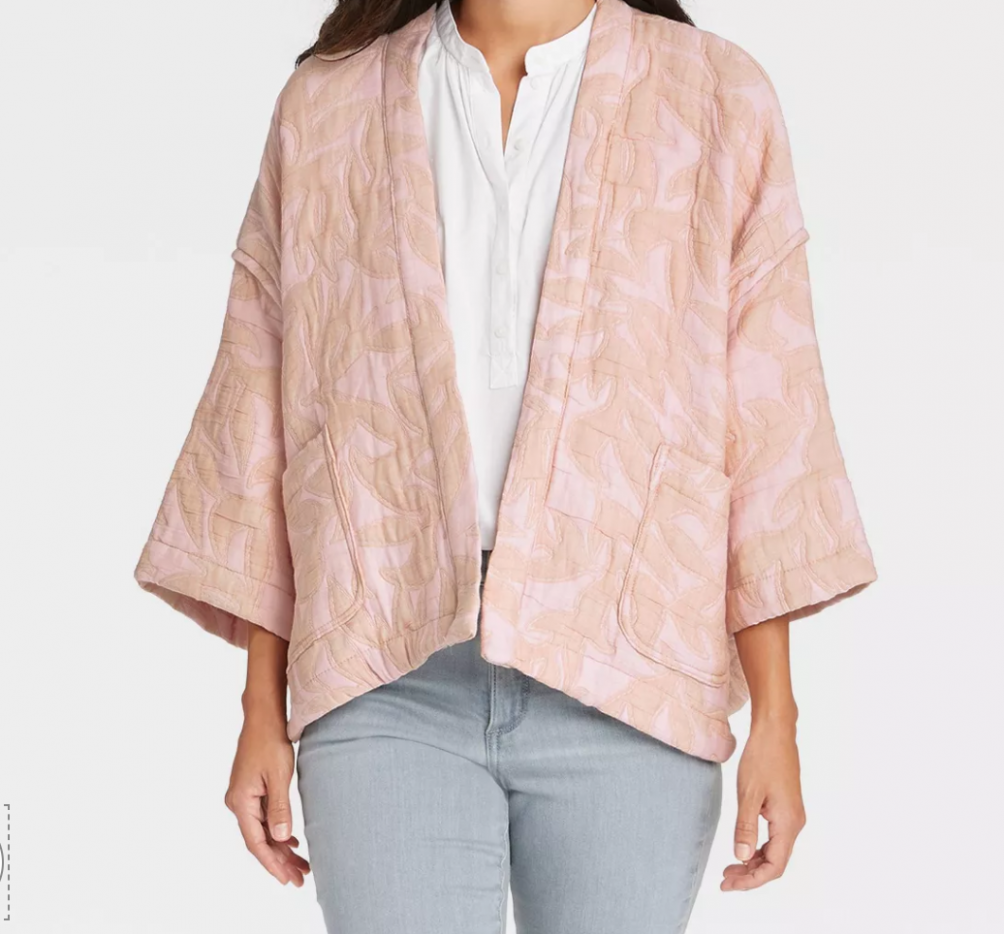 I stopped by Target yesterday as a reward for working so hard this week. I found the BEST transitional jacket. It's a Kimono-style open jacket. But the material is super light and the sleeves are half sleeves so it's perfect for Fall! I plan to layer a long-sleeved top underneath when it gets colder and wear it all winter too!
New Projects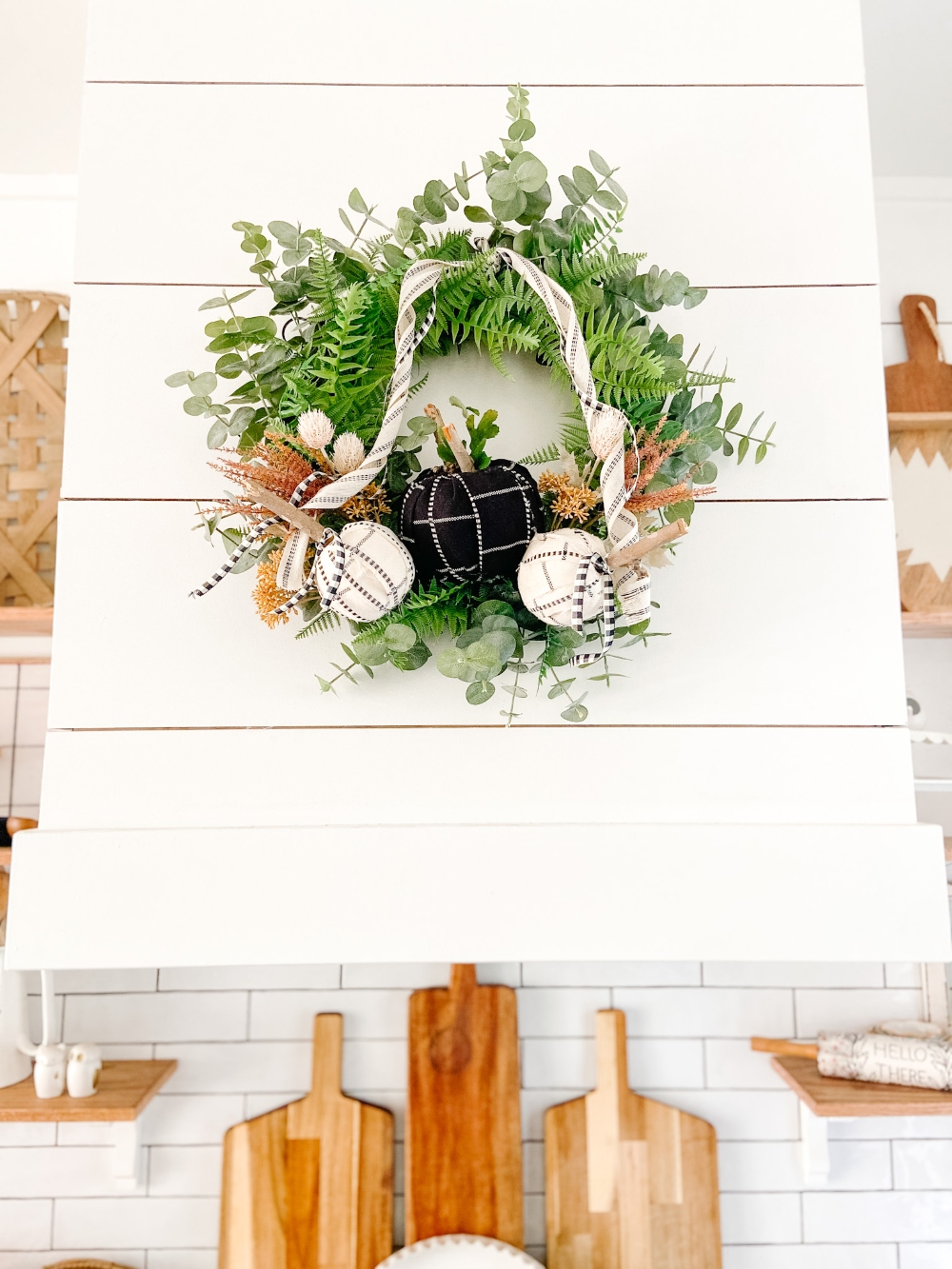 This week I shared a really easy and quick wreath. The pumpkins are from Dollar Tree. I wrapped them with fabric from Hobby Lobby. The fabrics are so pretty! I made toilet paper pumpkins which are a larger size than the dollar store pumpkins. I put the toilet paper pumpkins in little vignettes throughout my home. This wreath is so easy to make and you can cover the pumpkins with whatever fabric goes with your decor!
Welcome Jennifer from Cottage on Bunker Hill!
This week I am spotlighting Jennifer from Cottage on Bunker Hill! Jennifer shares gorgeous home ideas and DIY projects! Be sure to ho over and see all of her fall ideas!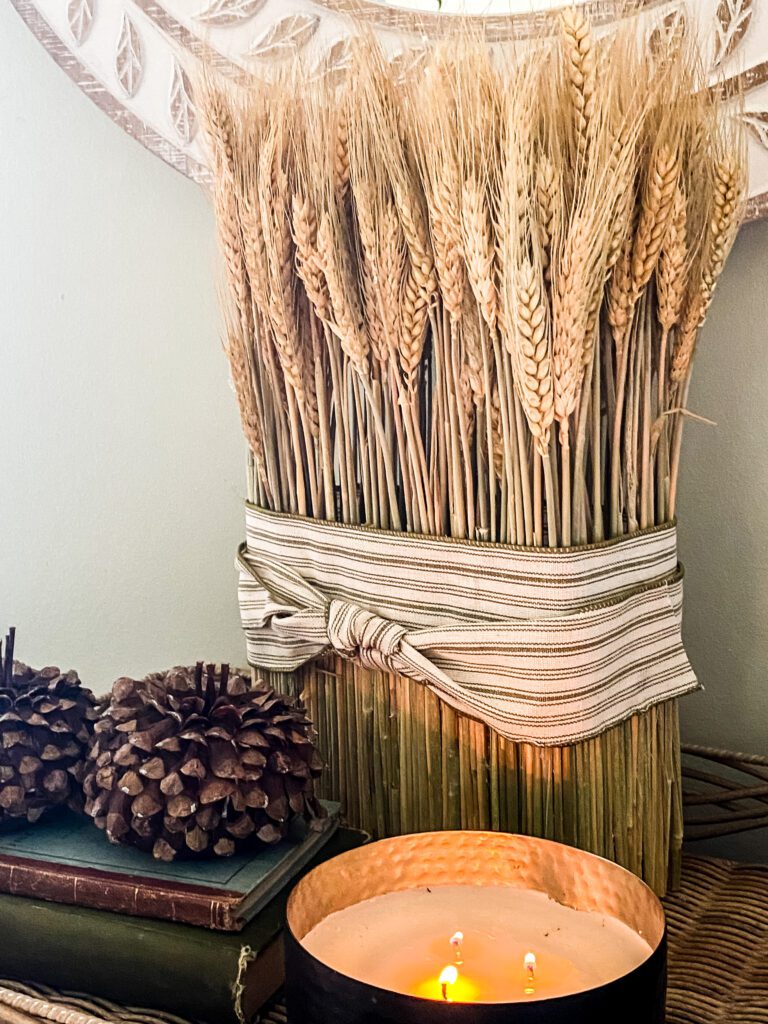 I love this wheat centerpiece. You can make it and keep it out all the way through Thanksgiving!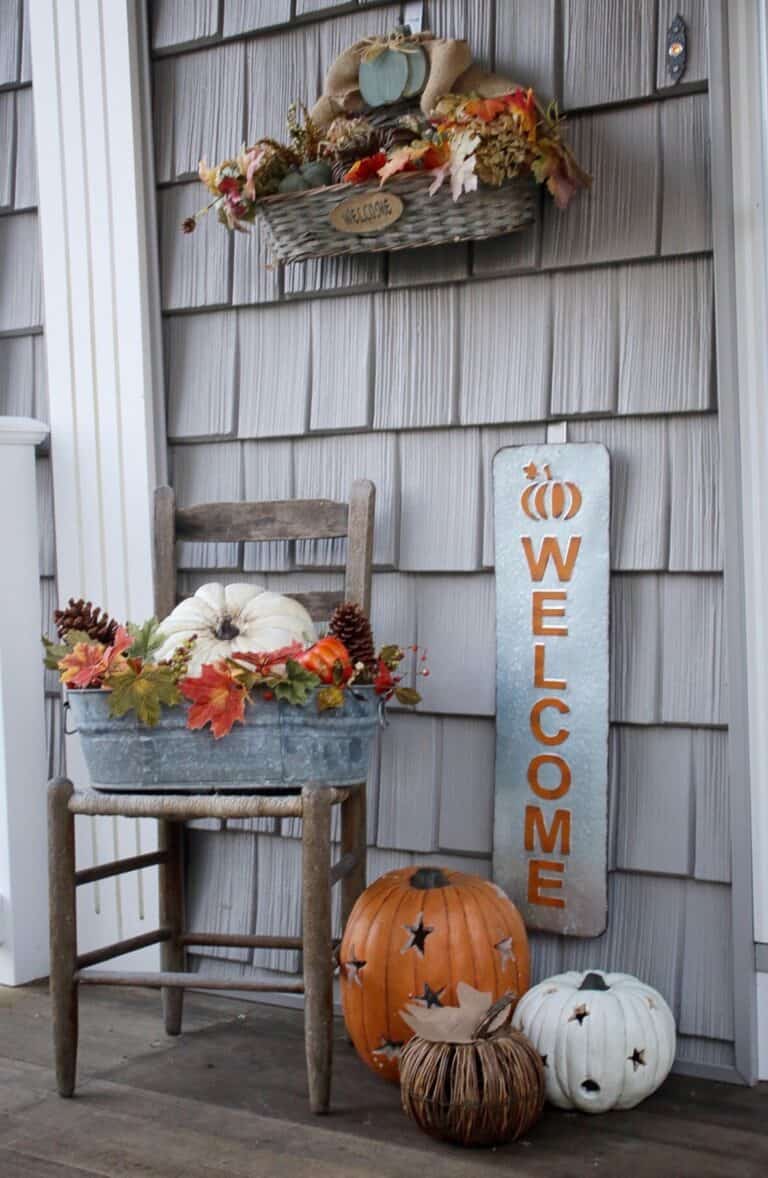 Jennifer also has a wonderful post all about fall decorating and projects with links to her favorite DIY projects.
You will love following along with Jennifer on her site and on instagram at @cottage_on_bunker_hill!
Welcome Home Saturday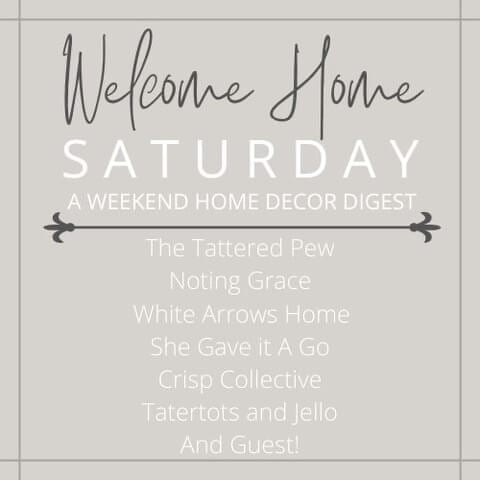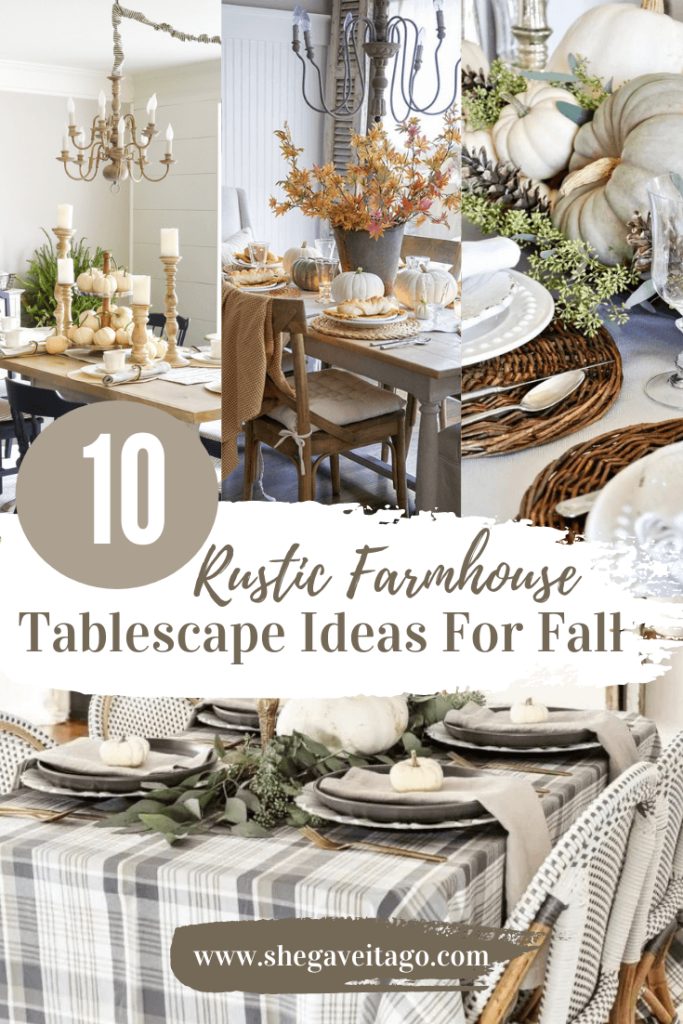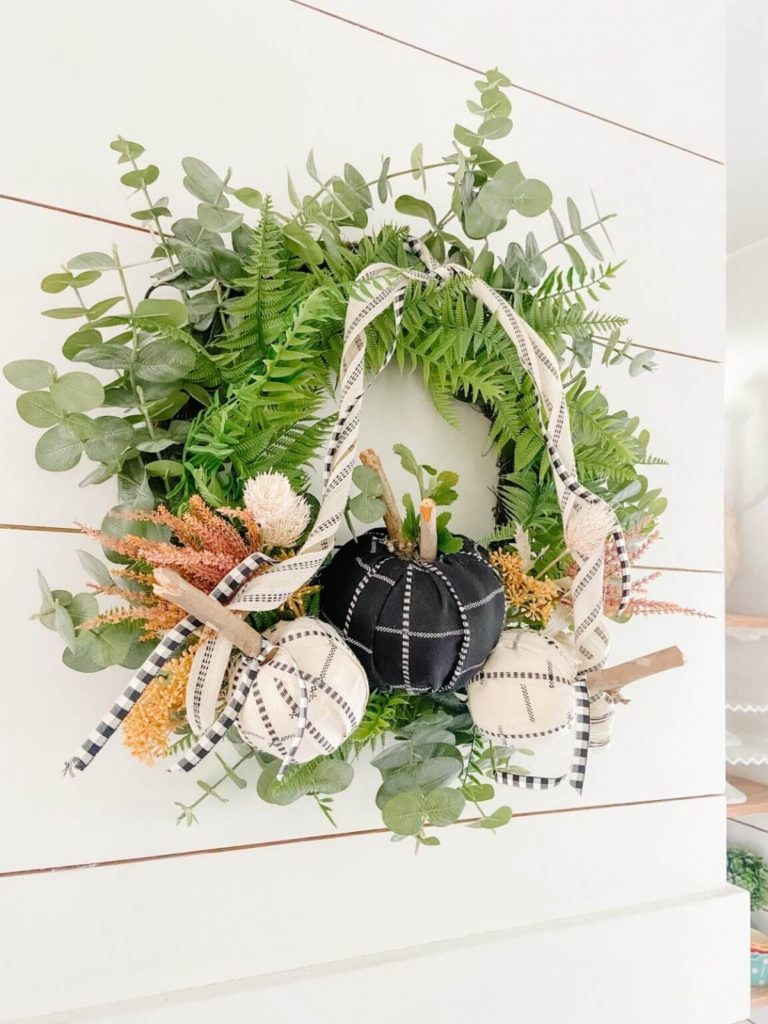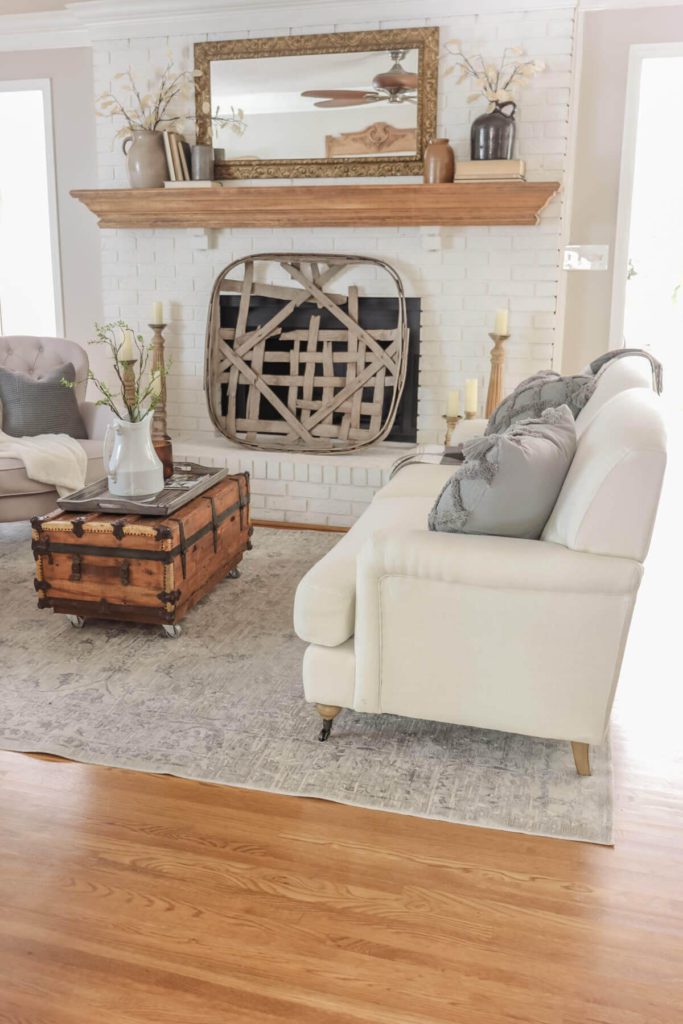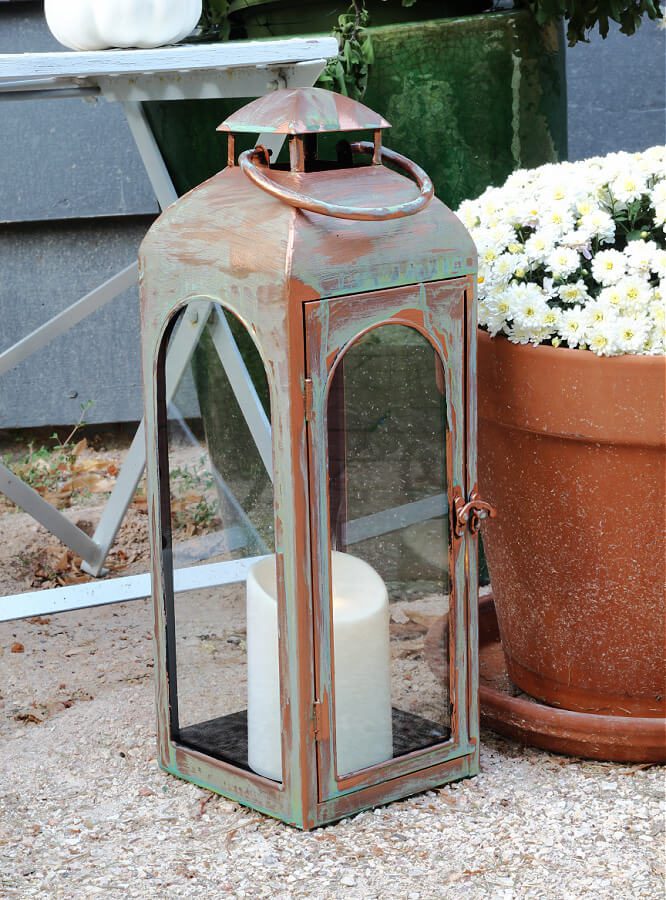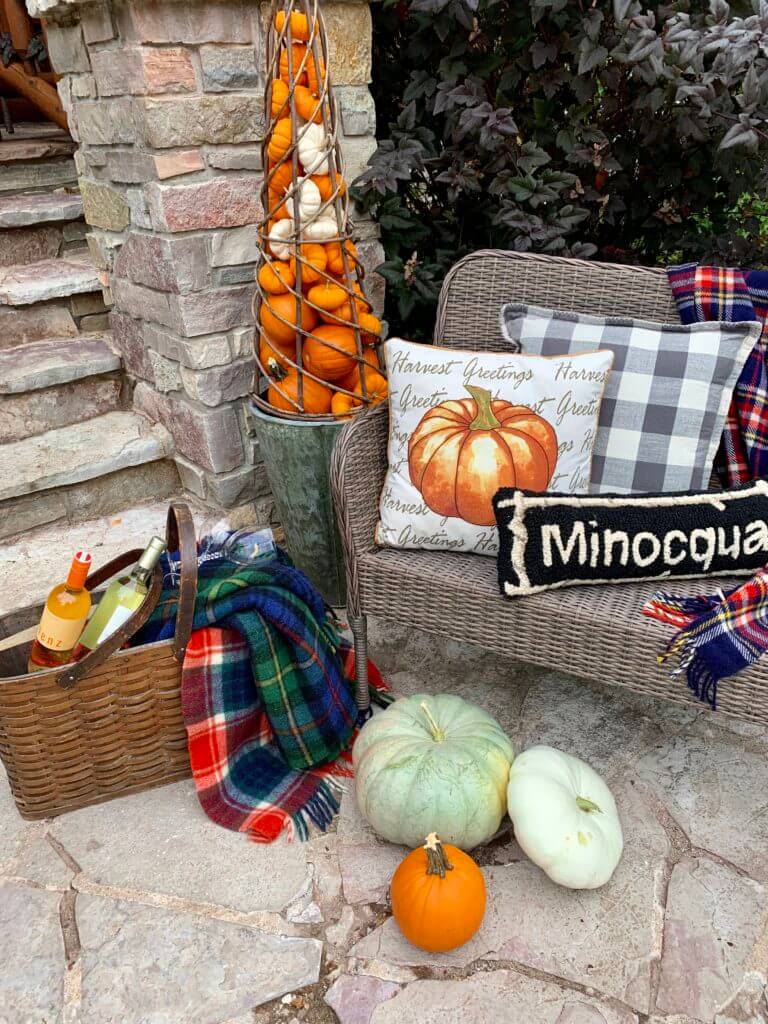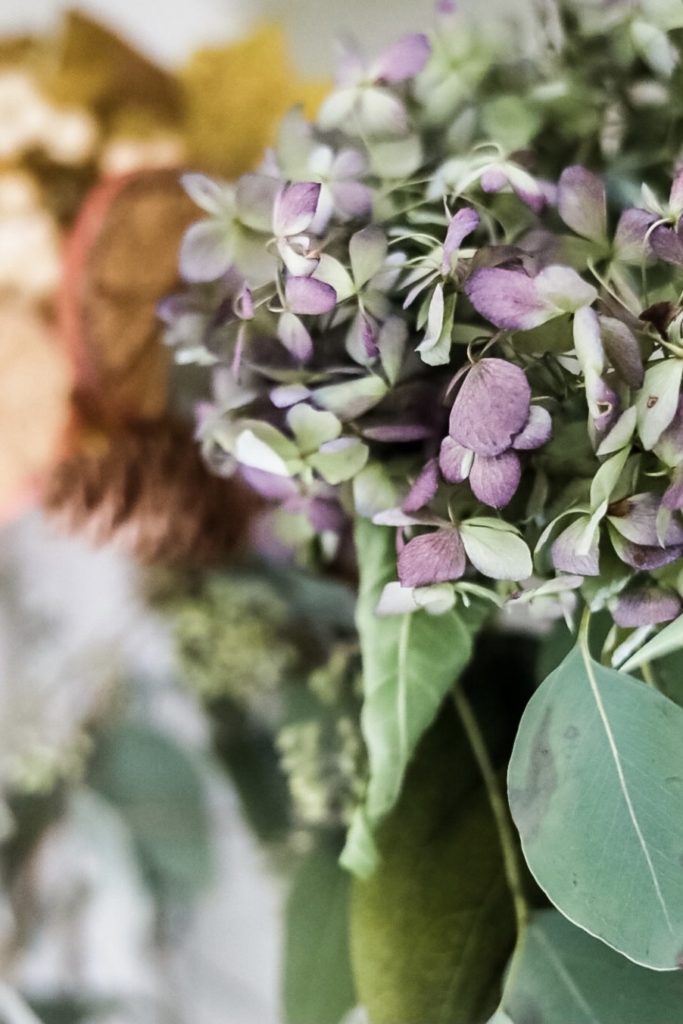 More Fall Ideas
Here are a few things I love to create for fall!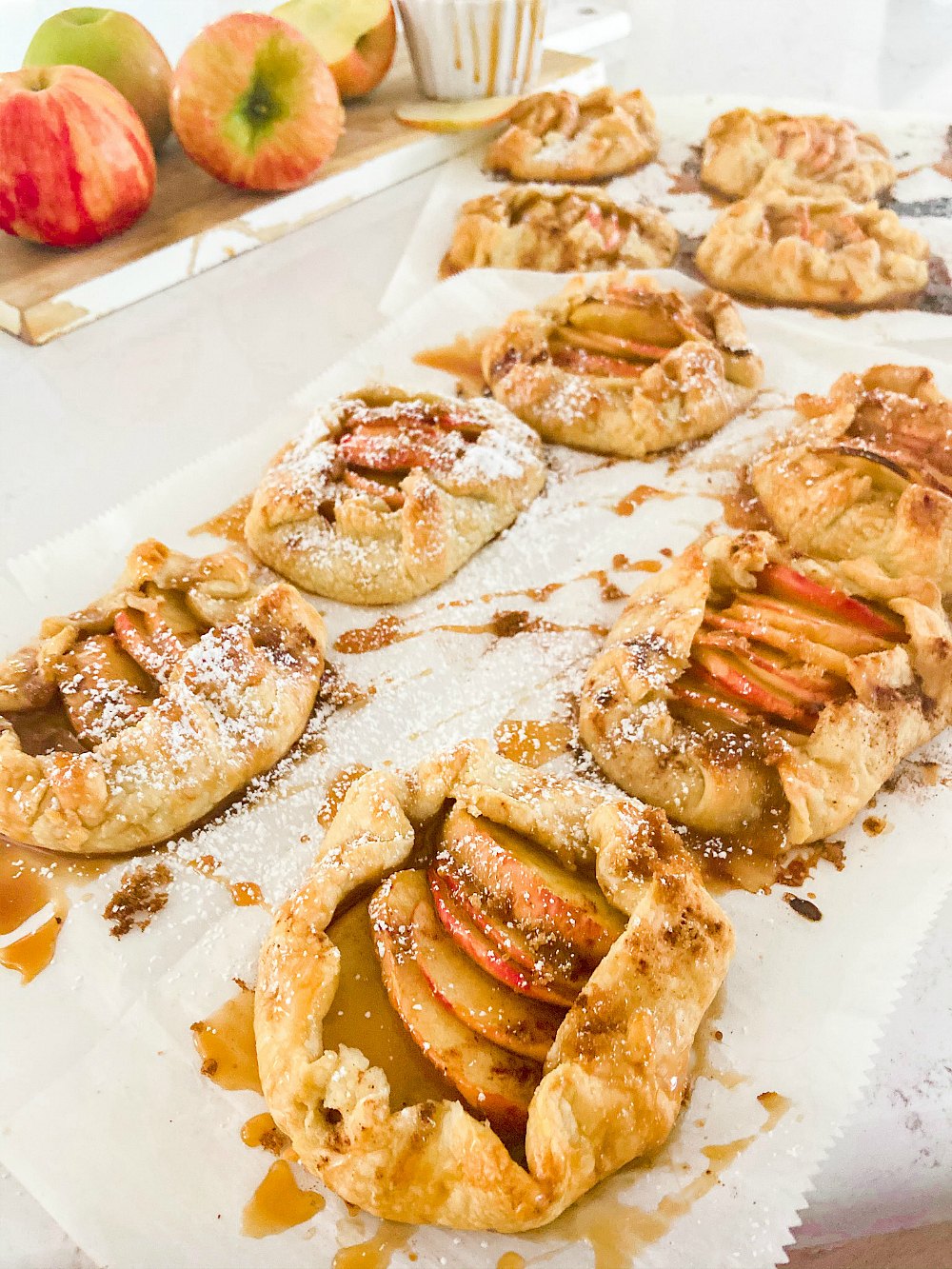 These hand-sized mini apple galette tarts are so easy to make and make a big impression! Crisp apples, cinnamon and caramel enclosed in a buttery, flakey crust are the perfect fall dessert!!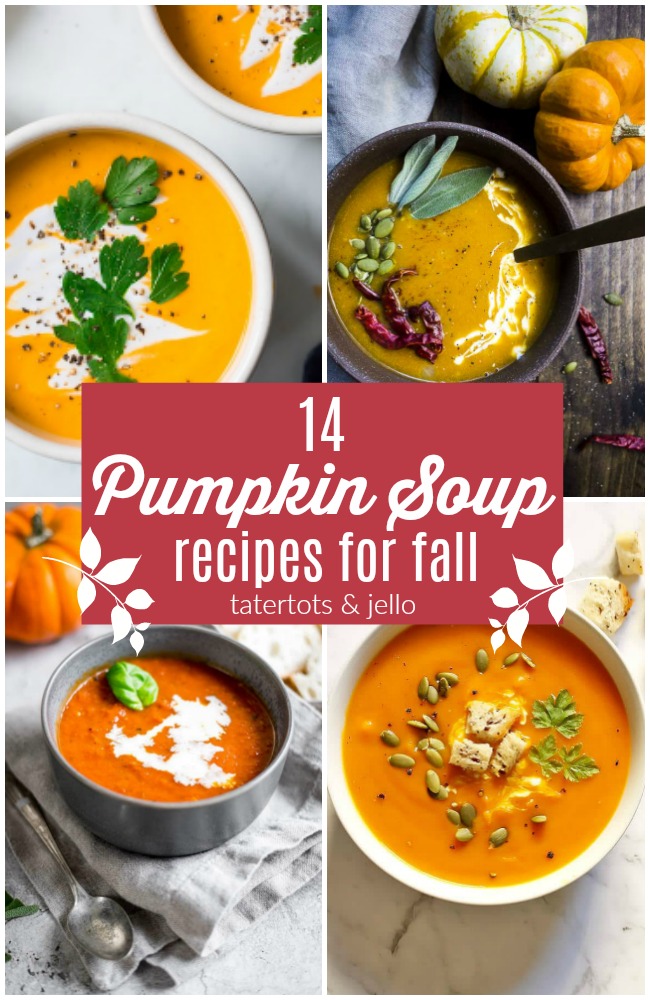 These pumpkin soup recipes are so good and taste like fall!
What are YOU enjoying this week??
Share it with us in the comments!
xoxo