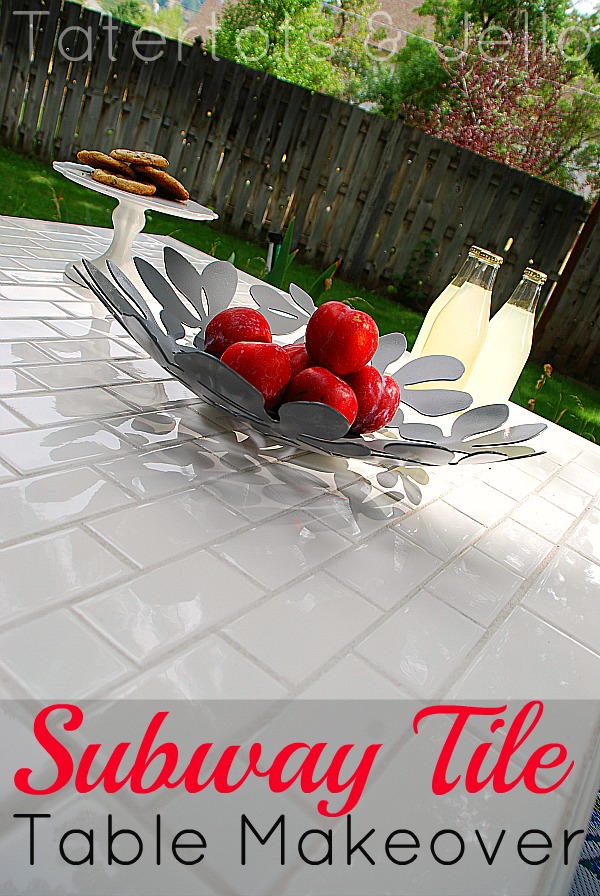 I've been working on my outdoor space this year. Last month I made some DIY Subway Tile Planters and a privacy screen out of old doors that were sitting in my garage.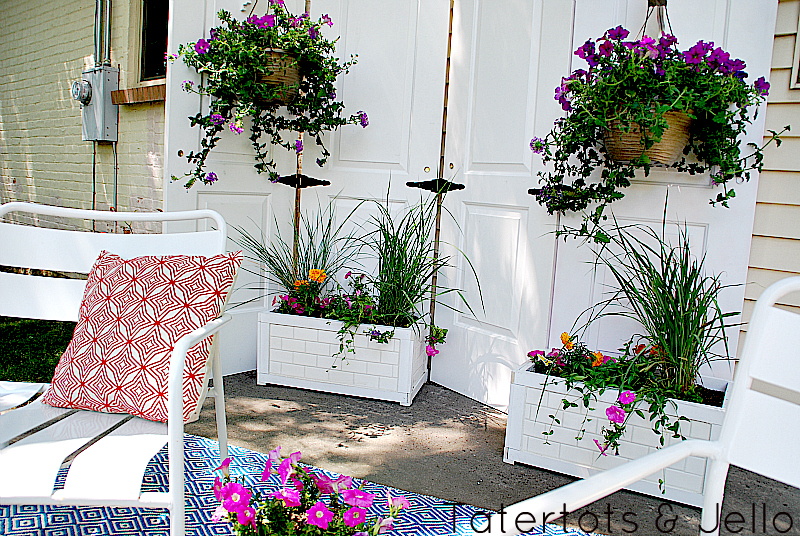 I had an outdoor table in my yard that was very weathered and worn. And since I am working on my tiling skills (I bought a tile saw last month too), I wanted to update that table with a subway tile top!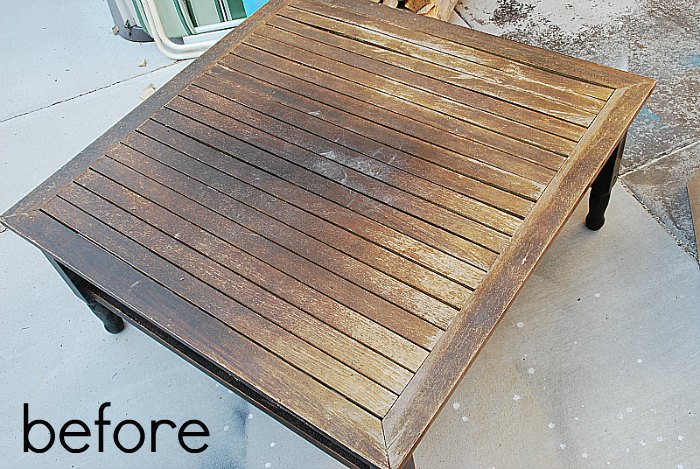 And actually, this is a very fast project! All you need is a table, some subway tile, molding, spray paint, adhesive and grout and a tile saw. Tile saws are actually less than you might expect. I bought mine for under $100 from Lowe's.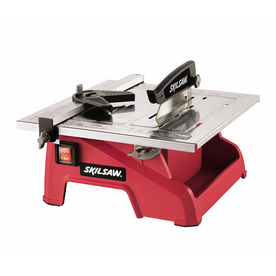 **Here's the tip when cutting subway tile. Cut the tile upside down, with the back facing up. That way you don't chip the edge of the tile with the saw. It took me awhile to figure this out!
**Another tip — always wear safety goggles. The tiles chip and little pieces of tile fly all over the place.
So here is how I made the table top: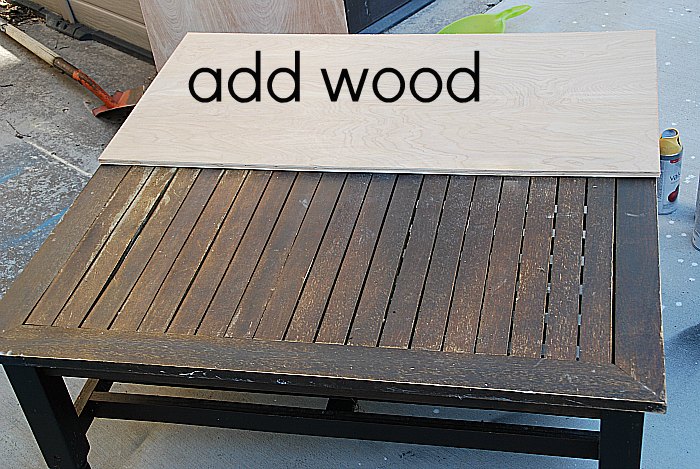 I took the original table and added a thin sheet of plywood to the top. I screwed that down. I prefer screws to nails because they are less likely to pop back up later as the furniture wears.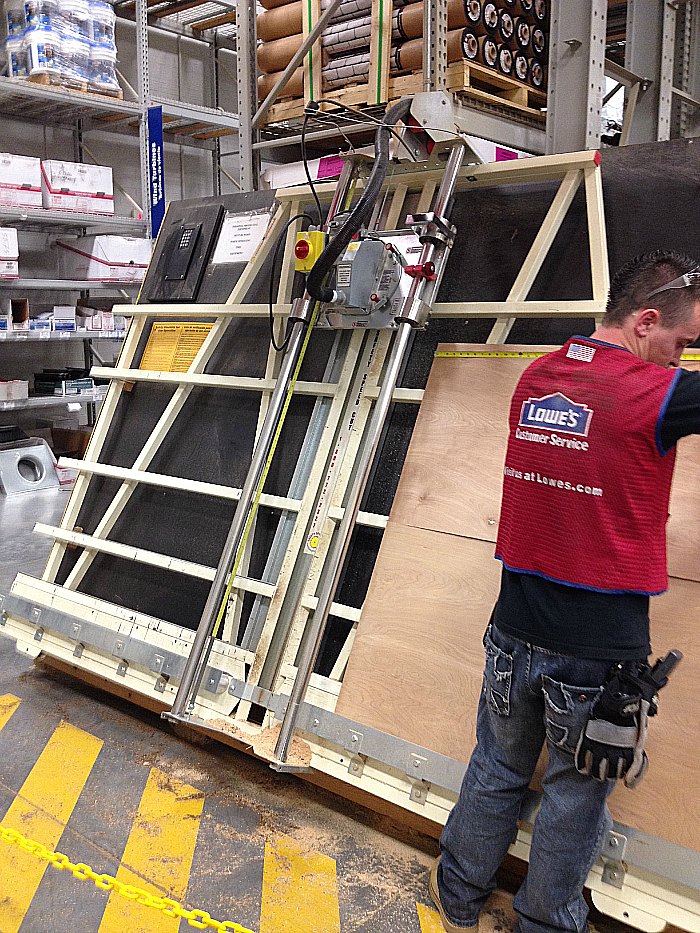 **And another tip — your local hardware store probably has a big saw. I asked Lowes if they would cut the plywood to fit and they were happy to. Just go in with the exact dimensions and this will save you a lot of time!!
The next thing I did was I added some molding around the edges of the table.
Then I laid out the tile on the table. I decided to add a row of full-size subway tile around the outside and then mini-subway tiles to the inside of the table.
Once I did this, I could see how many tiles I needed to cut to complete the top of the table.
I added the adhesive to the plywood with a trowel and put down the tiles. The adhesive takes a little while to set, so you have time to move the tiles around and get them all situated.
Then let the table sit overnight to let the adhesive dry.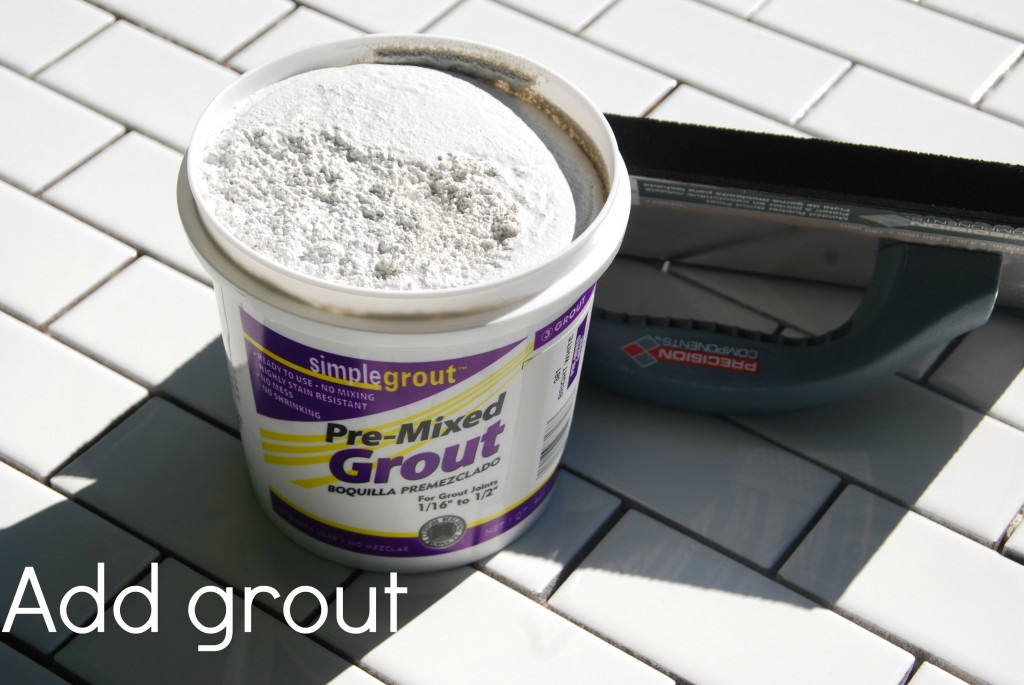 The next day I added the grout. You need a grout float tool for this, to smoosh the grout into the spaces. Once the grout is applied, you can start cleaning the excess off with a big sponge. If you wait too long, then the grout sets up and you have to scrub the grout off of the tiles.
After 24 hours, if there is still a film of grout residue, you can clean the tiles with a special spray.
And that is it!! Now I have a new table. And best of all — it looks new and it was an inexpensive way to add a beautiful piece to my outdoor decor!!
Plus — working with these two subway tile projects has helped get my sills ready for a BIG subway tile kitchen project, coming up soon!!!
Yay! I love learning new things!!
You can get tons of great ideas from the Lowe's Creative Ideas Magazine:

And guess what??
Lowe's is giving away a $100 gift card to one of YOU!!
Here's how YOU can win:
a Rafflecopter giveaway

Have a Happy Day!!
xoxo