---
DIY Snow Globe Ornaments Kids Craft
---
DIY Snow Globe Ornaments Kids Craft
Hi everyone! I'm Michele from The Scrap Shoppe. I'm a former scientist turned full time blogger which allows me to spend more time with my two little boys. My blog focuses on creating fun, creative, and unique craft and DIY projects for the home that anyone can recreate.
I love a good Christmas craft and so do my little boys! So we occasionally get our craft on together, and these snow globe ornaments are our latest creation. Here's how to make easy DIY Snow Globe Ornaments:
DIY Snow Globe Ornaments Kids Craft
These little snow globe ornaments are very easy to make and perfect for little hands to help with.Supplies:Fake snowAdehesivePom pom trimWhite cardstockSmall clear plastic cupsSmall decorationsJump rings (not shown)Twine (not shown)
---
DIY Snow Globe Ornaments Kids Craft
---
Measure the diameter of the top of the plastic cup and cut a circle out of the cardstock slightly larger than the cup.Glue decorations to the center of the cardstock.Once decorations are 100% dry, add faux snow to the cup and run adhesive along the rim of the cup. Carefully invert cardstock with decorations glued on and place on the cup. Turn cup upside down and press firmly onto cardstock.Adhere pom pom trim around the edge of the cup.
Glue a jump ring to the top center of the cup. Once dry, add twine and knot into a loop for hanging any decoration small enough to fit under the cup can be used for these snow globes. We used mini bottle brush trees, tiny pine cones, little animals, and small church ornaments.
---
DIY Snow Globe Ornaments Kids Craft
---
I think the boys' favorite part was adding the snow. They are so proud of their new ornaments!
Thanks so much for having me over, Jen! Happy holidays, y'all!
Thanks Michele!
I want to make an entire of village of those ornaments. I can't wait!!
Here are some other amazing ideas from The Scrap Shoppe: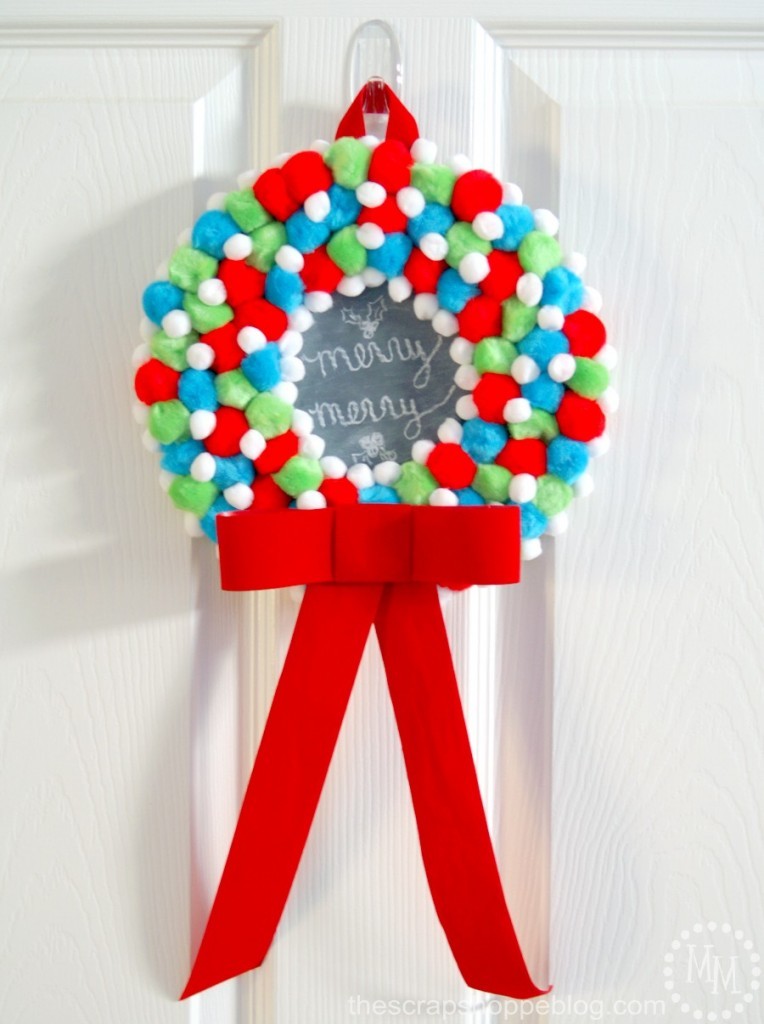 Isn't this little Pom Pom Chalkboard Wreath so happy?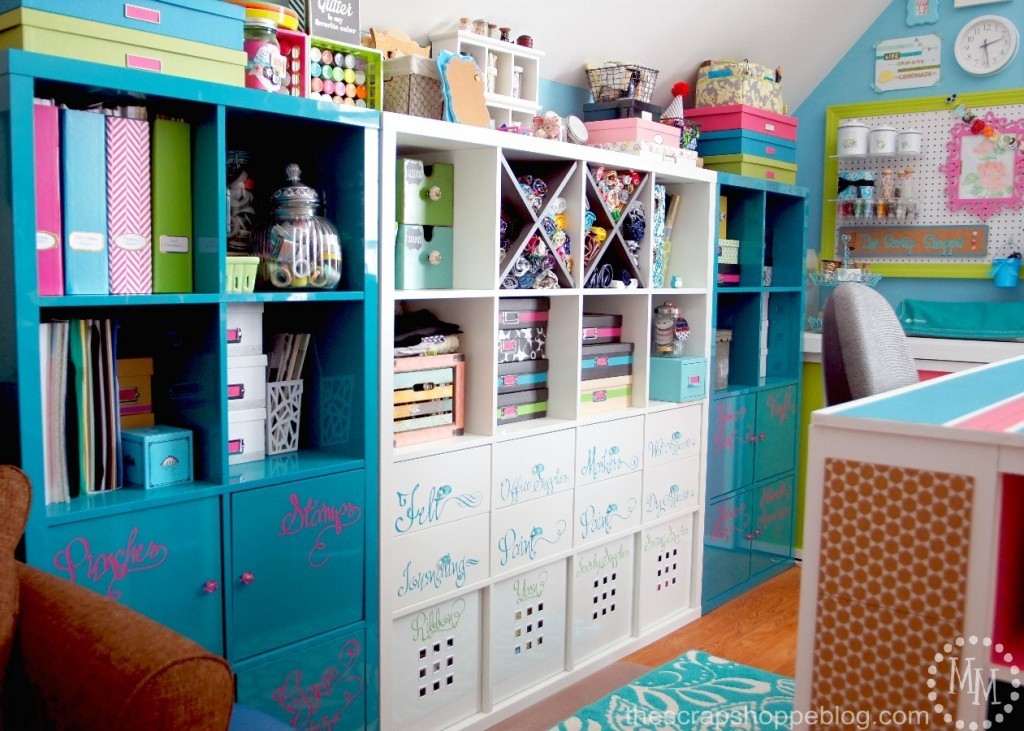 Be sure to check out Michele's Bright and Colorful Craft Room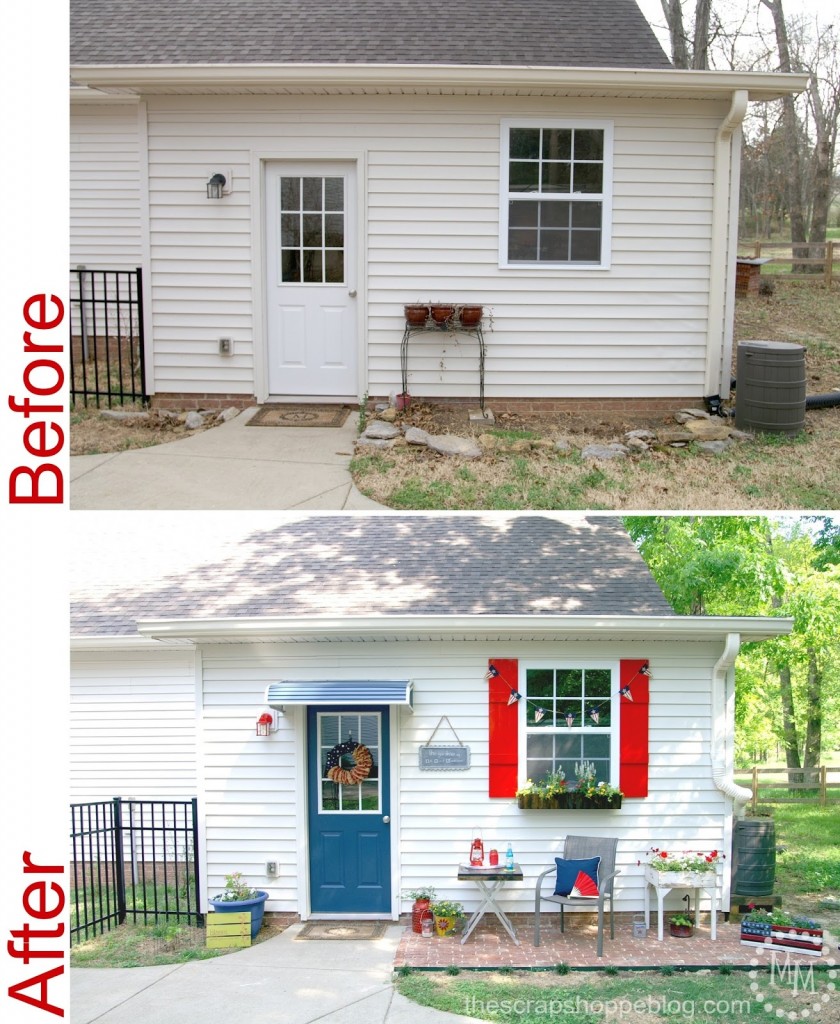 I love this Potting Shed Makeover too!
Have a Wonderful Day!
xoxo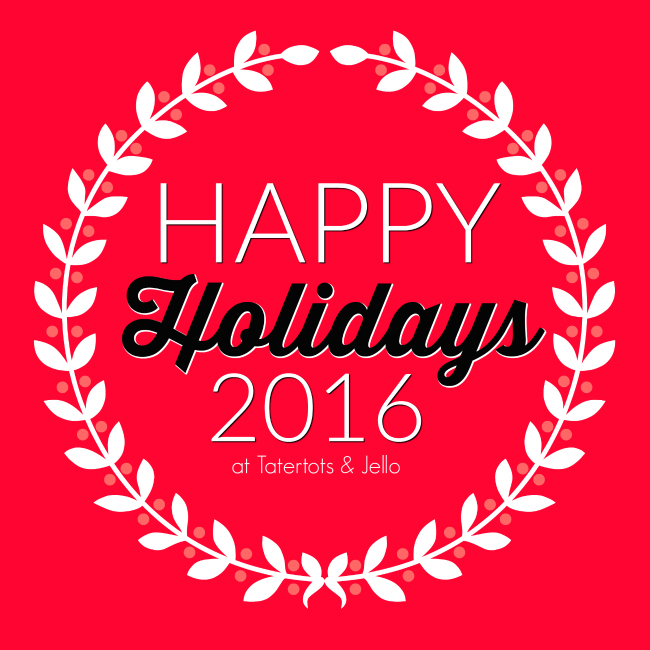 PS be sure to check out the HUNDREDS of holiday projects that have been linked up at the
HAPPY Holidays event!!