Make a Fabric-Covered, Magnetic Inspiration Board!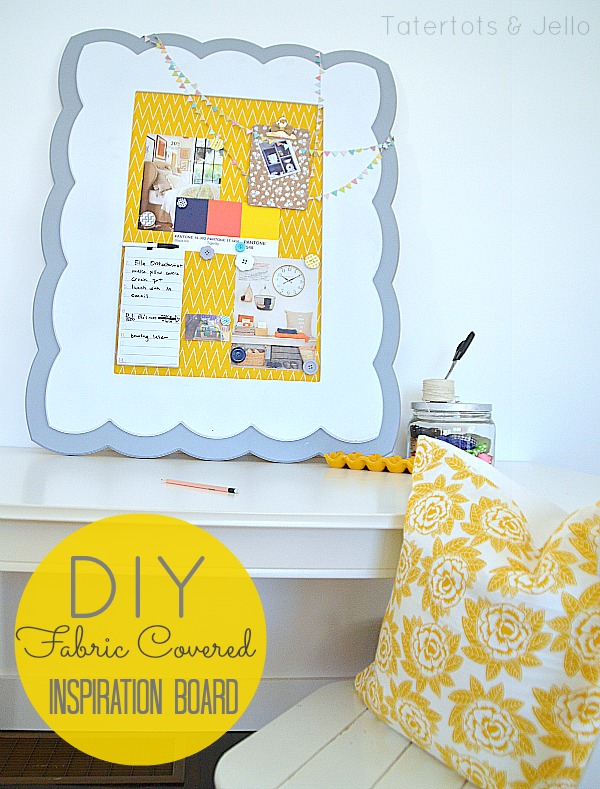 I 'm in the process of moving my craft room/office. I shared a little sneak peek of my old office which I am turning into a kids' homework room and a BIG navy chalkboard calendar wall earlier this week.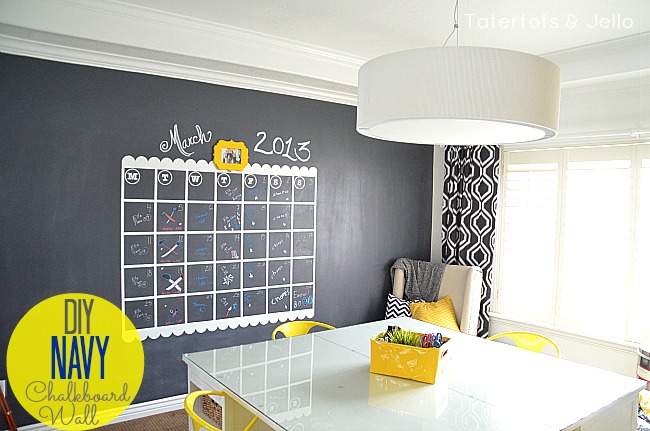 Cut It Out Frames — who made the frames I used to make my Family Gallery Wall, have a new product — double frames!!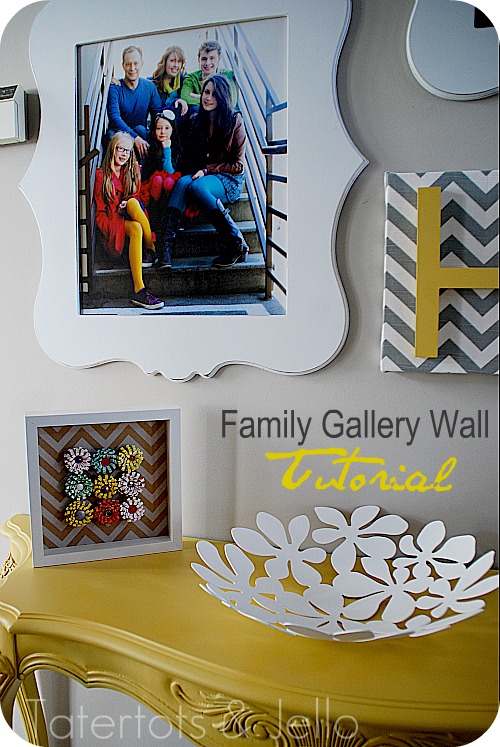 And I am using their new frames in a big organizational wall for my new office space.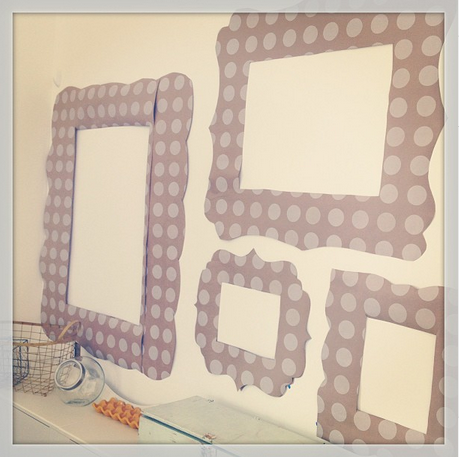 I traced the frames on wallpaper and taped them on the wall to get the placement right.
One of the things I knew I wanted to put in my new office was a BIG fabric-covered, magnetic inspiration board.
And I love the new Indie Chic line of fabric from Riley Blake that just came out: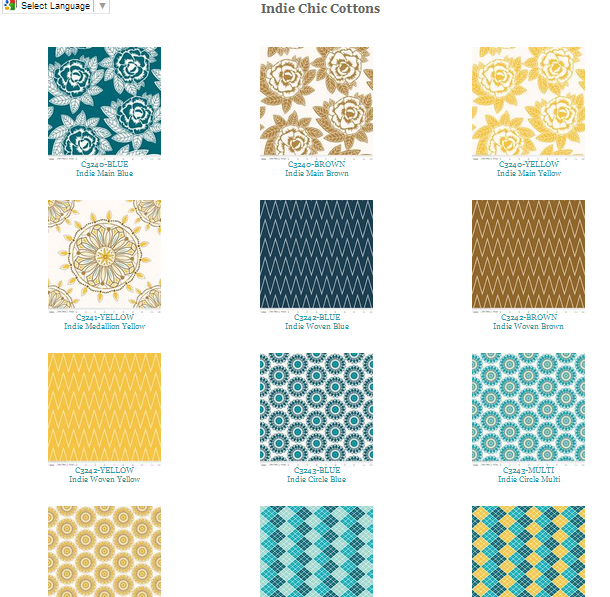 I was so excited to use some of the fabrics from this design line for my new organizational wall.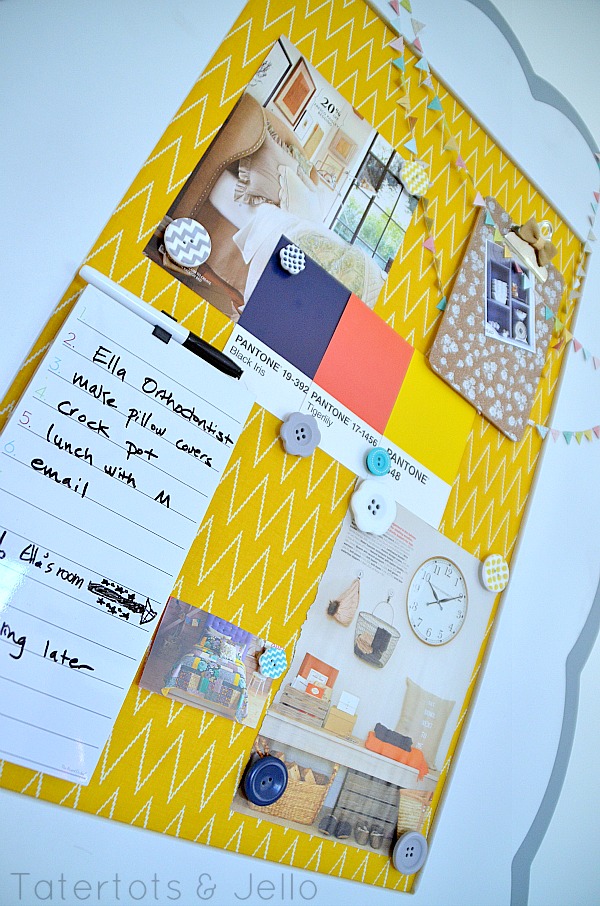 Here's how I made a GIANT Magnetic Fabric Inspiration Board for my office:
Materials:
Frame — I used a 20 x 30 Double Frame from Cut It Out Frames
Fabric – enough to put around the opening (20×30) plus 3 inches on all sides.
Buttons to make into Decorative Magnets (magnets and adhesive)
Duct Tape or Painters Tape
Tin Snips
Metal Sheeting (from the hardware store)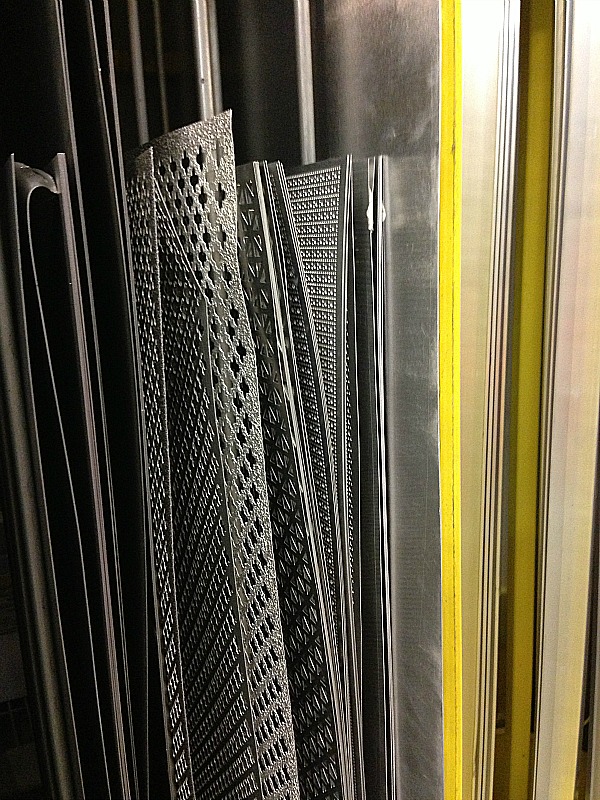 Here's how to make a DIY Fabric-Covered Magnetic Inspiration Board:
1. Take the opening in your frame, add 3 inches on all sides for the fabric you will need for the project.
2. Then get a sheet of metal from your hardware store. You can find sheets in the roofing section.
3. Use tin snips to snip the metal to the opening measurements of your frame. (use gloves too if you can so you don't cut your hands)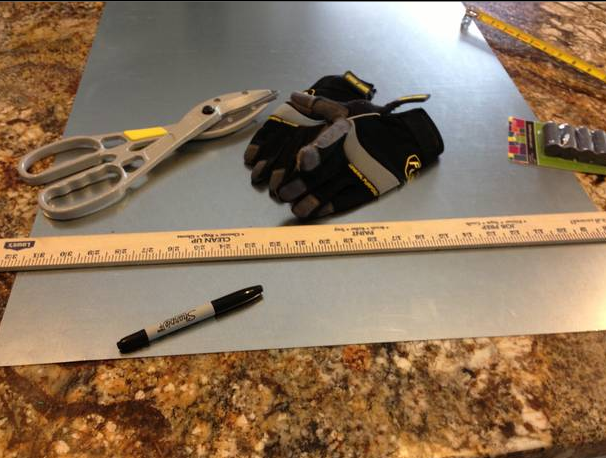 4. Lay the fabric on your work surface, and then lay the metal sheeting in the center of the fabric. Fold the fabric as if you were wrapping a present, folding the edges in at an angle and securing all sides with either duct tape or painter's tape.
5. Once the metal is wrapped in fabric, place the wrapped metal in the middle of the frame opening and secure within the frame with the metal prongs that are included with the frame (they were originally meant to be used to secure the glass to the frame).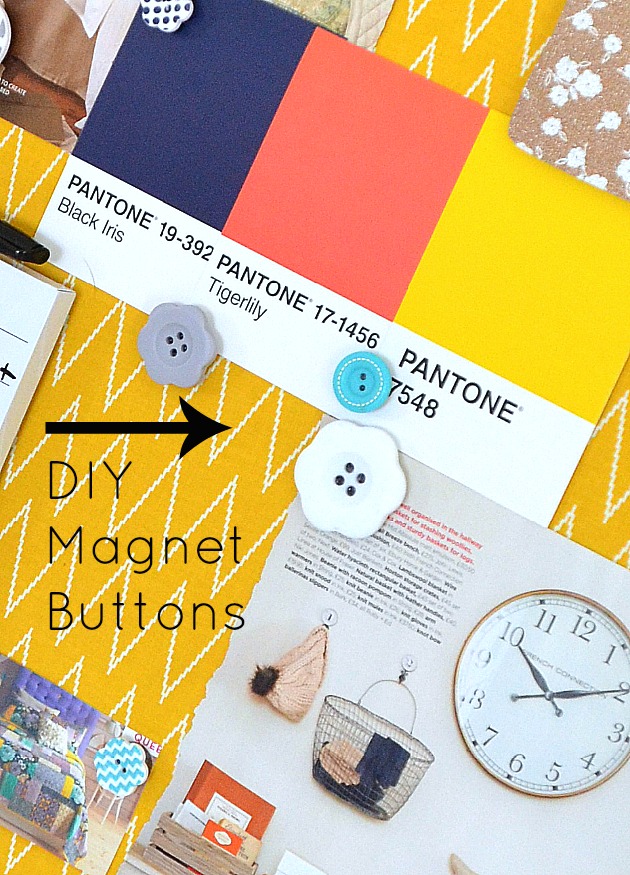 Now your Inspiration Board is ready to use!
If you want to make some button magnets like the ones I made, all you have to do is attach the magnets to the buttons with adhesive like e9000. Just let the adhesive set for at least 24 hours for best results. (These buttons are also from Riley Blake)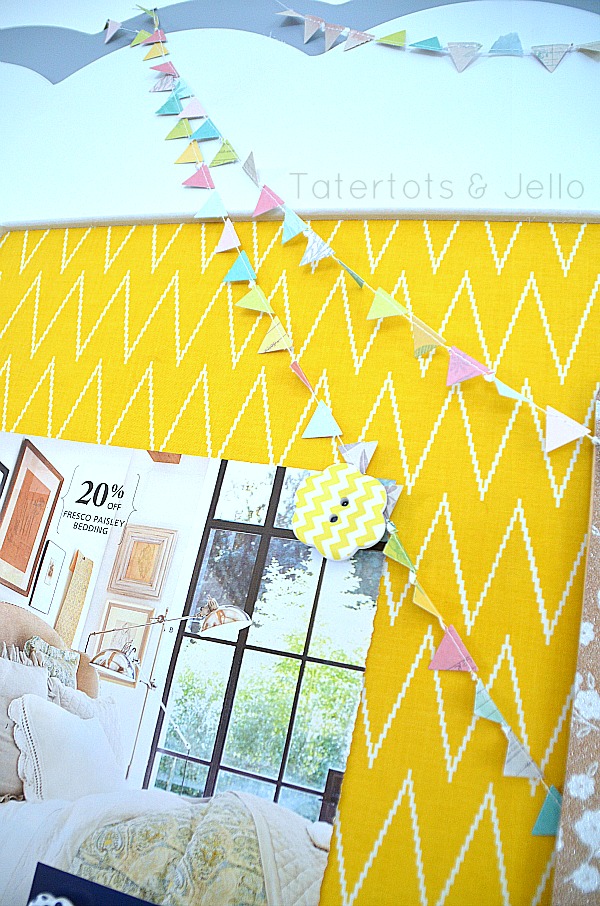 This is a super easy way to add some color and dimension to your work space. And it's no-sew!
I am still working on the full organizational wall, but I am SO excited to show it to you!!
The Double Frames will be available through Cut It Out Frames very soon!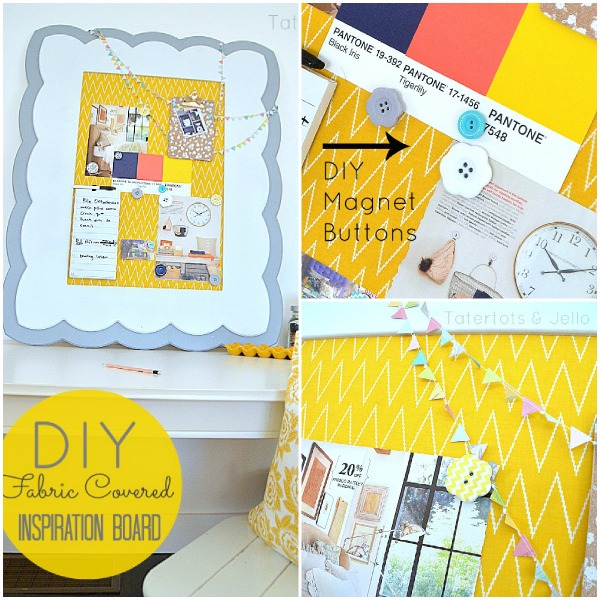 Have a Creative Day!!
xoxo

PS — It's Friday!!!
My favorite day of the week.
It's almost time for the Weekend Wrap Up Party.
I love to feature YOU!!
I hope you can stop by for the fun.
The party starts at 6 pm MST.
Riley Blake and Cut It Out Frames provided product for this post. All opinions and ideas are mine.