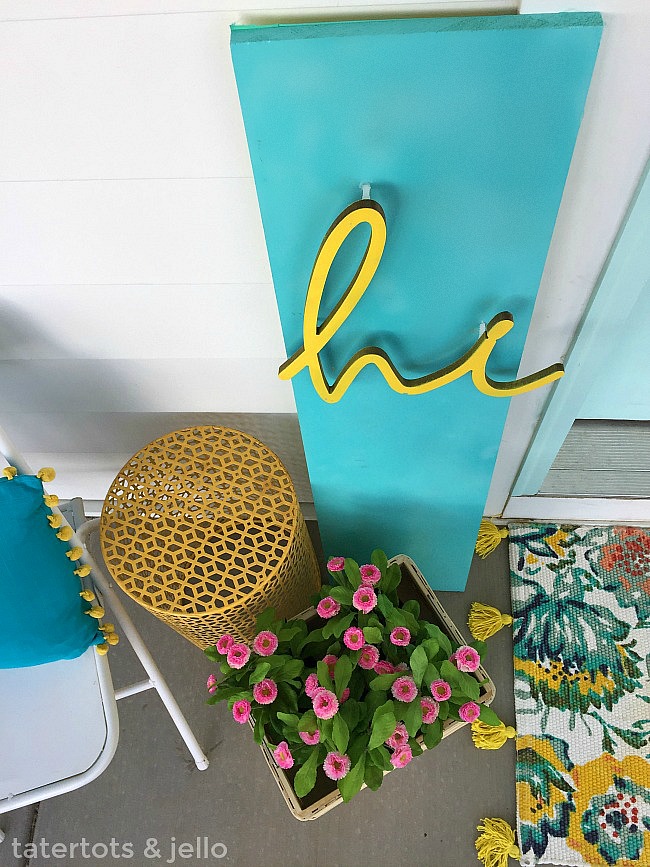 DIY 3-Dimensional Spring Sign
The sun was out a little bit this week and it gave me a yearning for Spring. One of the things I love to do most is decorate the porch of our new home for each season. I thought maybe decorating our porch for Spring would make the warm weather arrive faster LOL.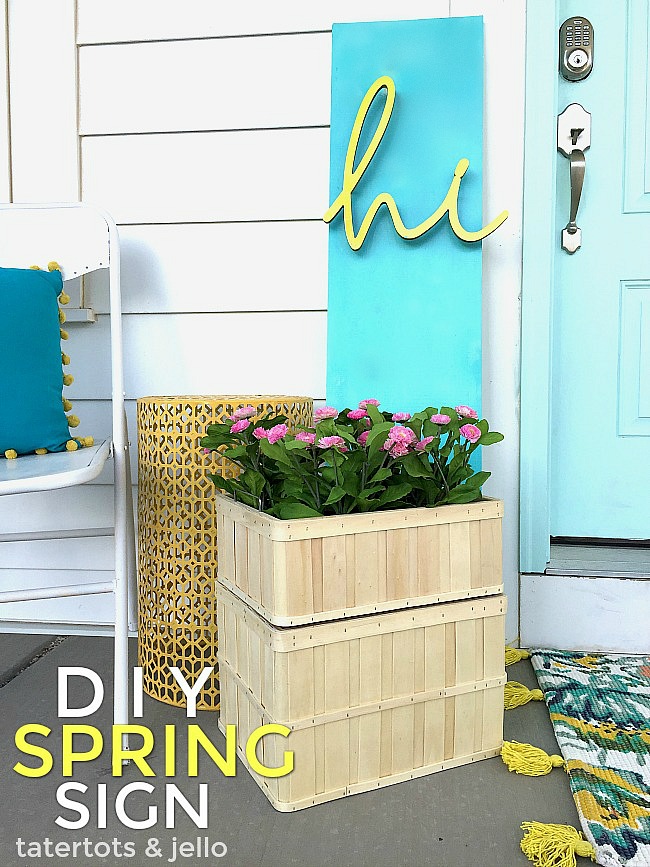 I also love making my wooden signs. I haven't made a giant wood sign for Spring yet. So the other day I dropped by the hardware store and picked up a simple pine board for $7, with the intention of making a Spring sign for our NEW home.

DIY 3-Dimensional Spring Sign
I've made quite a few different signs over the past few years and I am always trying to challenge myself to make new sign ideas. I ended up experimenting with a few different ways of making a Spring sign. I striped the sign and didn't like it. I painted it and added stripes of ribbon and didn't like it. I added ribbon to the edges of the sign and didn't like it. I came to the decision that what I DO like is very SIMPLE BRIGHT & COLORFUL things best.
So in the end, I ended up spray painting the board a bright blue. Then I added HI wood letters, which I painted a bright, contrasting yellow.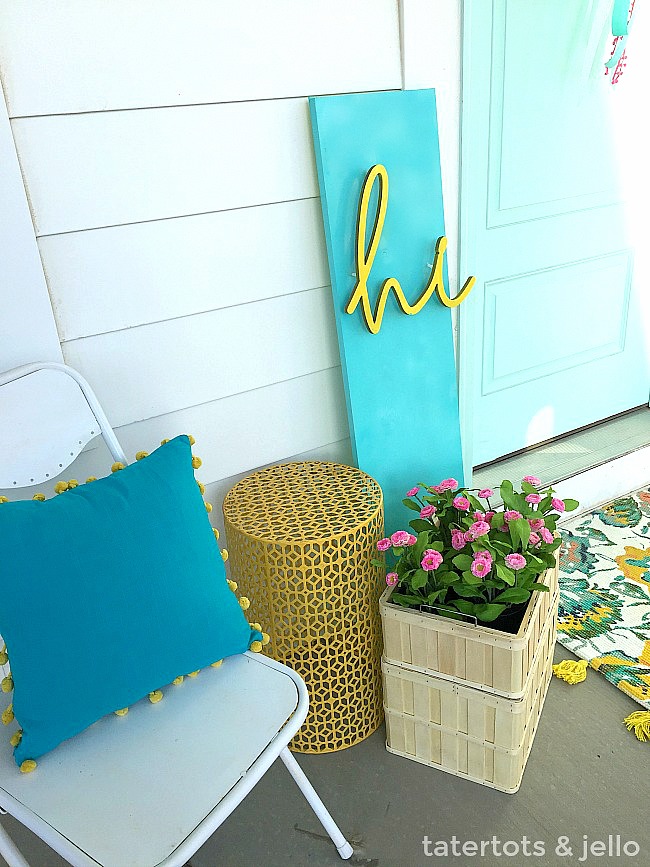 DIY 3-Dimensional Spring Sign
I loved the idea of making the HI letters 3-dimensional – I thought it would give the sign a more MODERN look. So I raised the HI letters off of the board by gluing them to the board, using wall anchors. I needed something tall and thin that would fit behind the letters and hold them away from the board. I cut the pointy ends of the anchors off so they were straight on both ends and I used heavy-duty adhesive on each end of the anchors to connect the HI wood letters to the blue board. I tried hot glue first but it wasn't heavy enough to hold the HI letters onto the board.
It was hard to be patient, but the glue I used had to set up for 24 hours before I could use the sign. I think my name should be impatient crafter. I had a hard time waiting for the glue to dry!! But in the end I was happy I used something that will make my sign last throughout the hot days of summer which will hopefully be arriving soon.
I LOVE my SIMPLE bright and happy sign.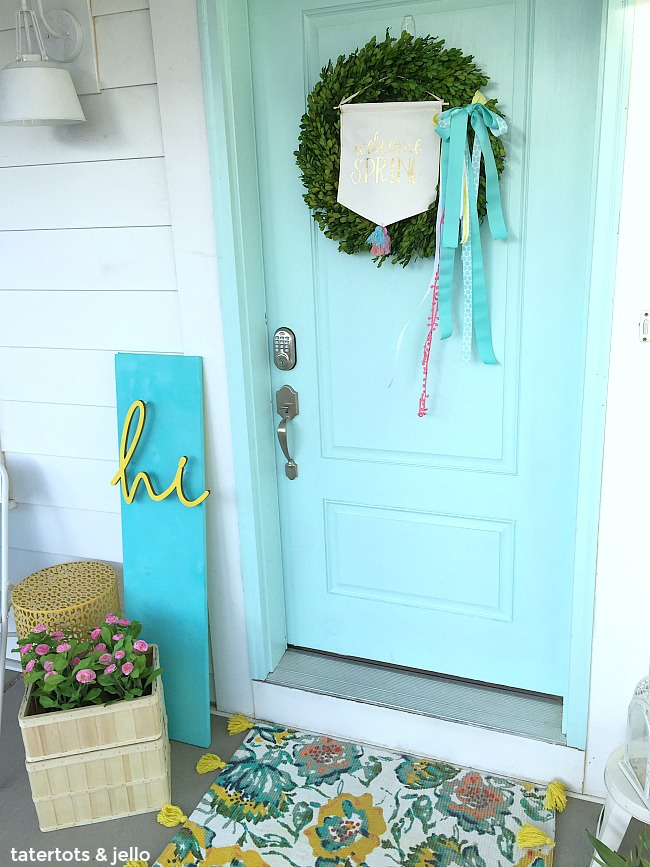 Stay tuned for more COLORFUL HAPPY HOME projects. They will be coming all year long.
I love our new colorful community and I can't wait to share all of the exciting things that are happening in our happy home!!!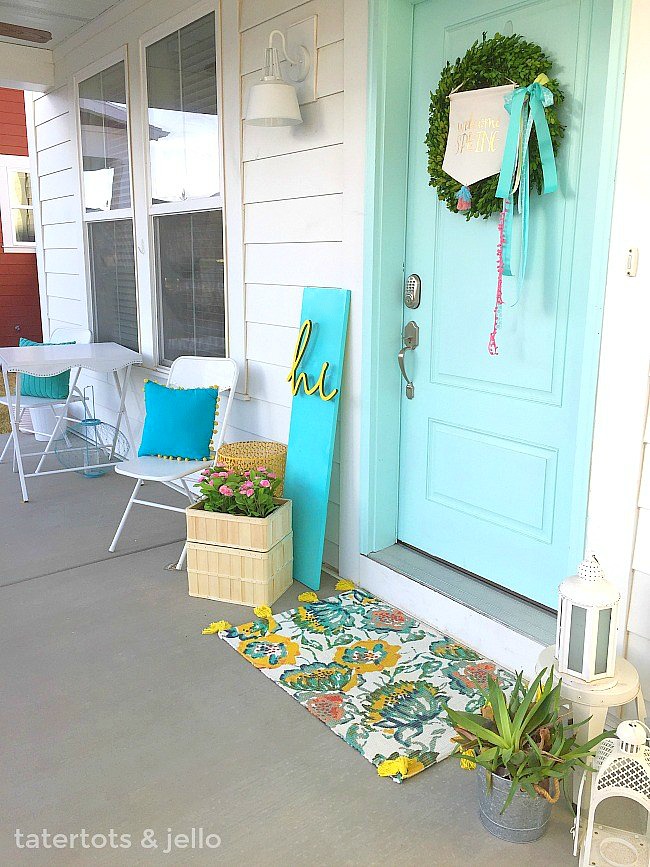 Here are a few other DIY wood signs I have made: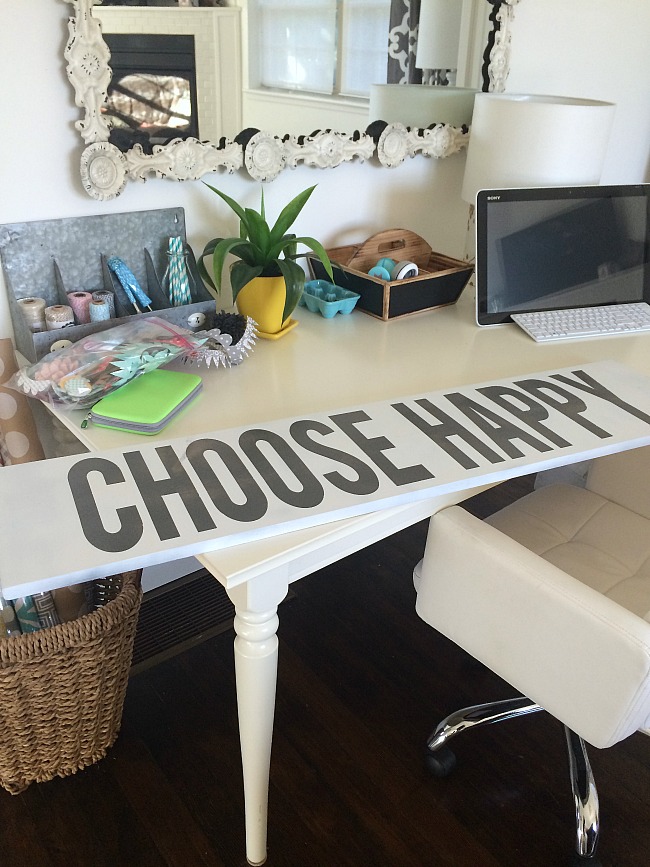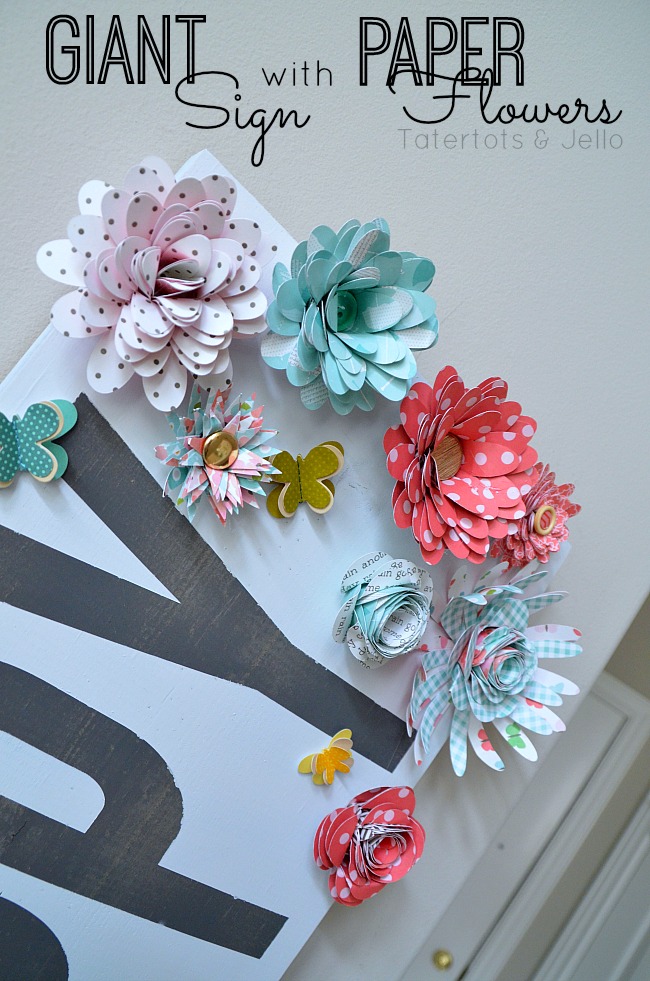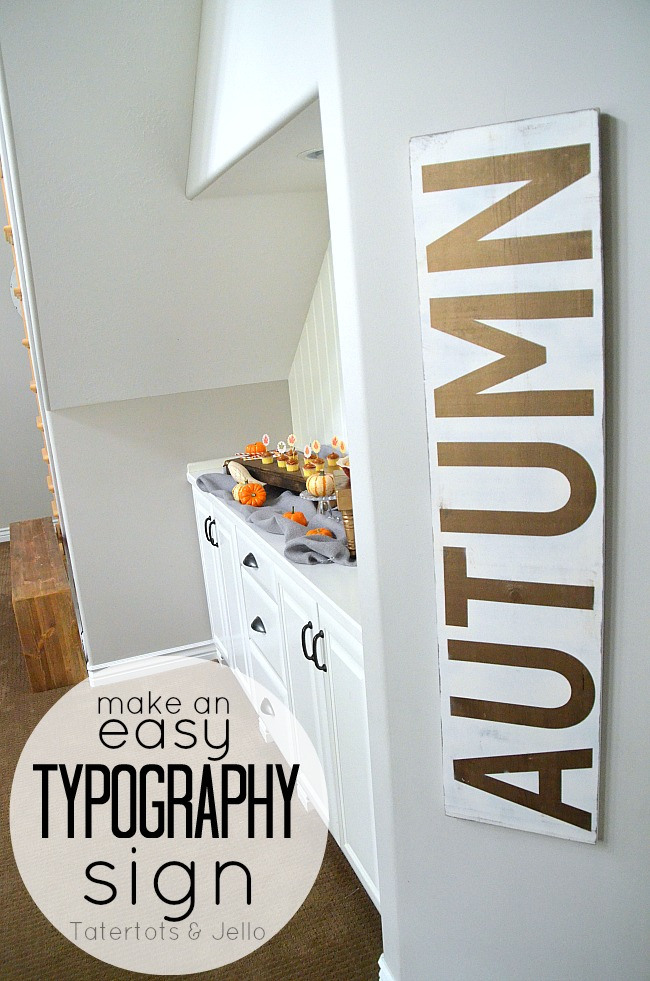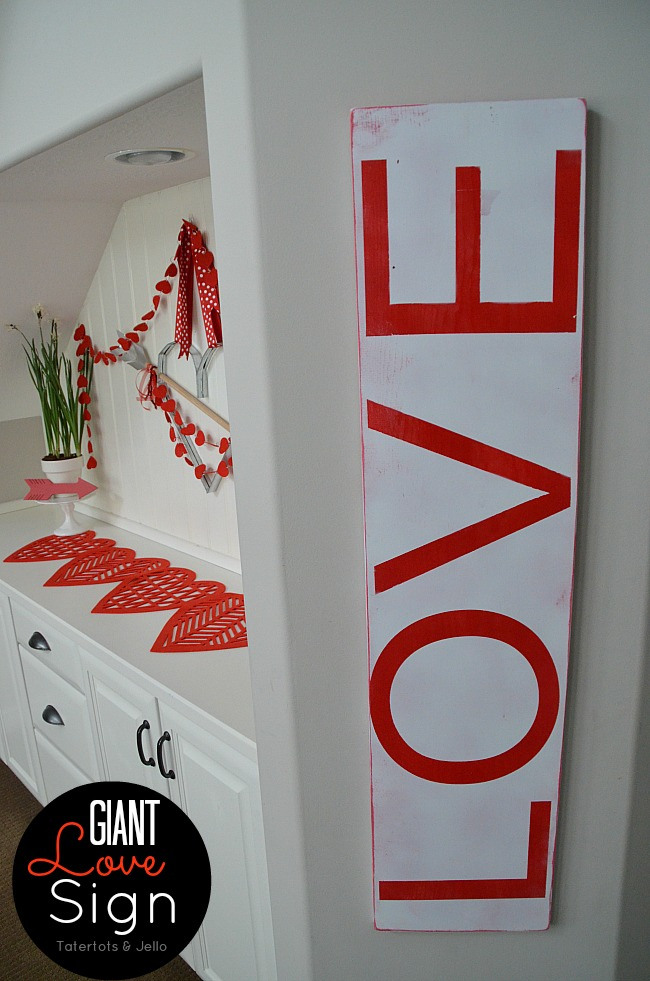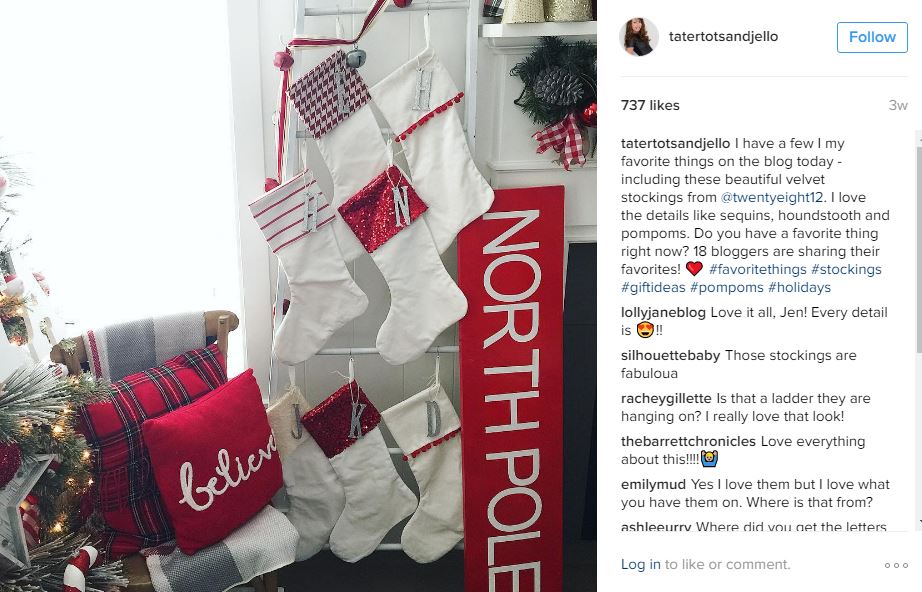 What are YOU working on for Spring?
Let us know in the comments!!
xoxo