Black and White Spring Bistro. It snowed earlier this week and then it was 60-degrees and sunny yesterday. Spring is almost here — I can't wait!! I love warm weather. This month BHG Live Better gave us the challenge of creating a welcoming area in our home with items from their outdoor collection.
Black and White Spring Bistro
I knew exactly what I wanted to do. I had been eyeing the Camrose Farmhouse Mosaic Table as soon as I saw it a few months ago. I love the modern design and it has hex tiles!!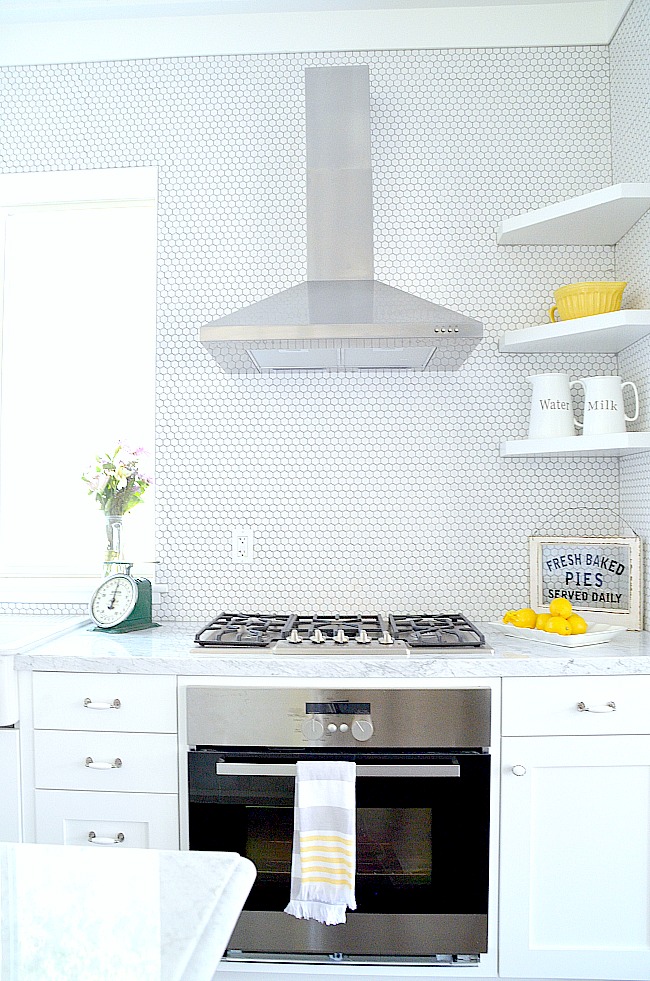 I love the tiles because they remind me of my kitchen at the 1905 cottage.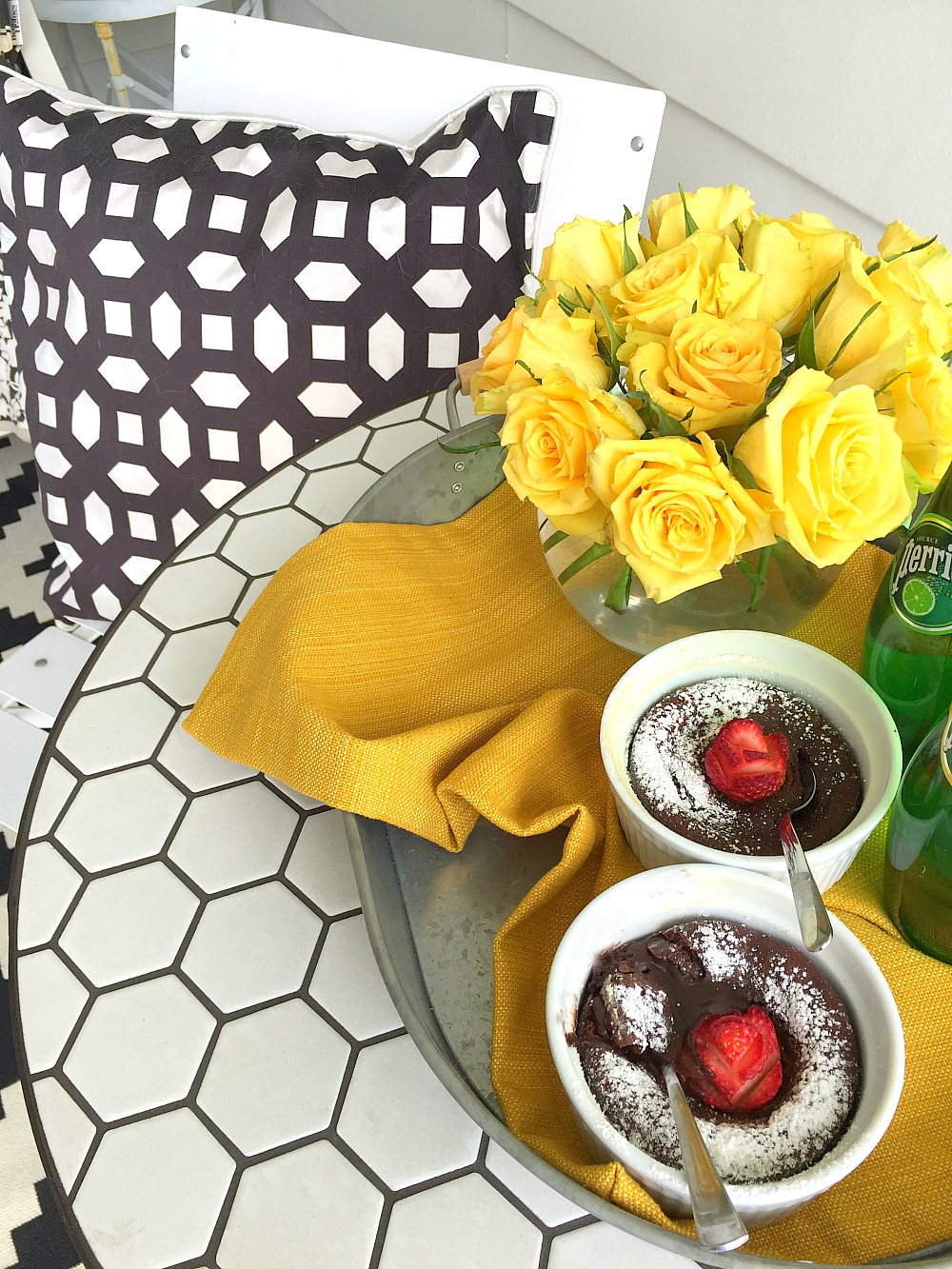 Black and White Spring Bistro
I knew it would go perfectly with my black and white covered back porch.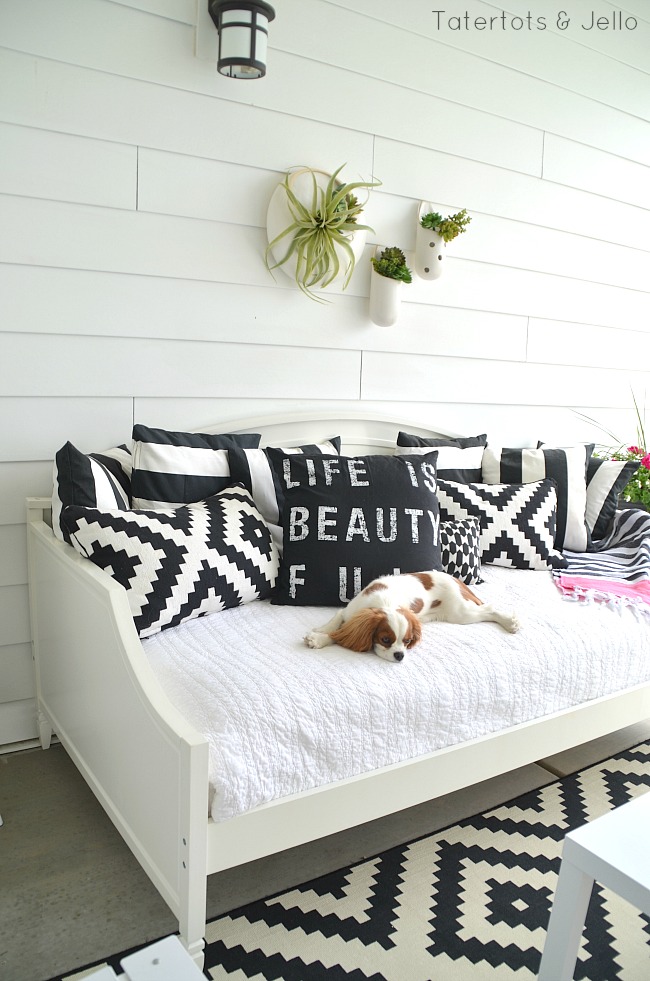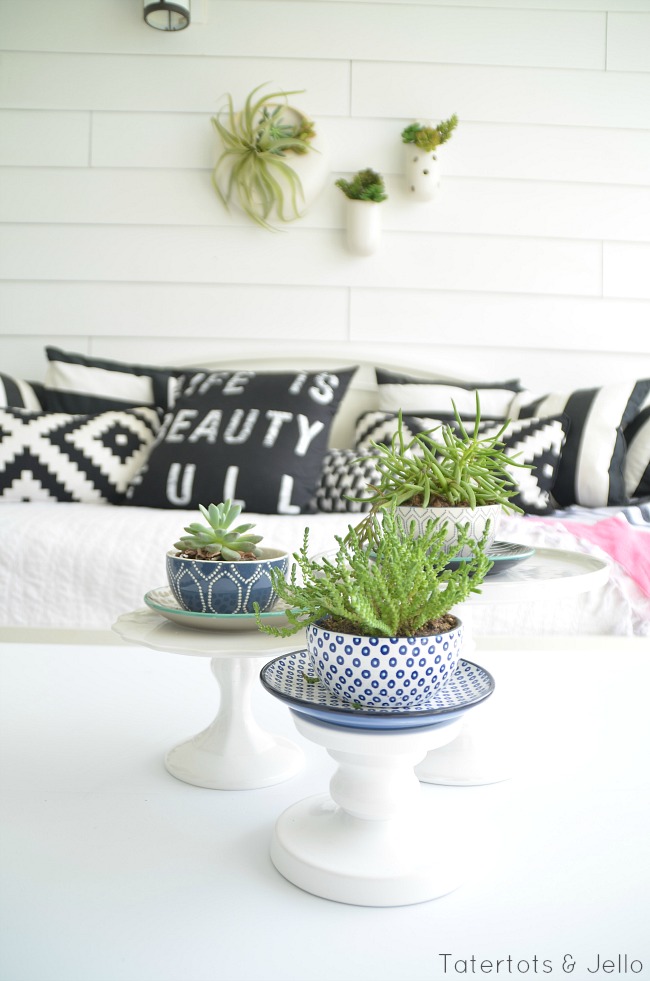 We have loved our black and white porch ever since I transformed it last summer for one of the BHG challenges then. It was our FAVORITE place to congregate last summer. I used a BHG Live Better wood daybed and it the perfect place to read a book, take a nap or just cuddle anytime during the warm weather. We are even considering putting a patio heater out on the porch so that we can use the space year round. It's simply our favorite.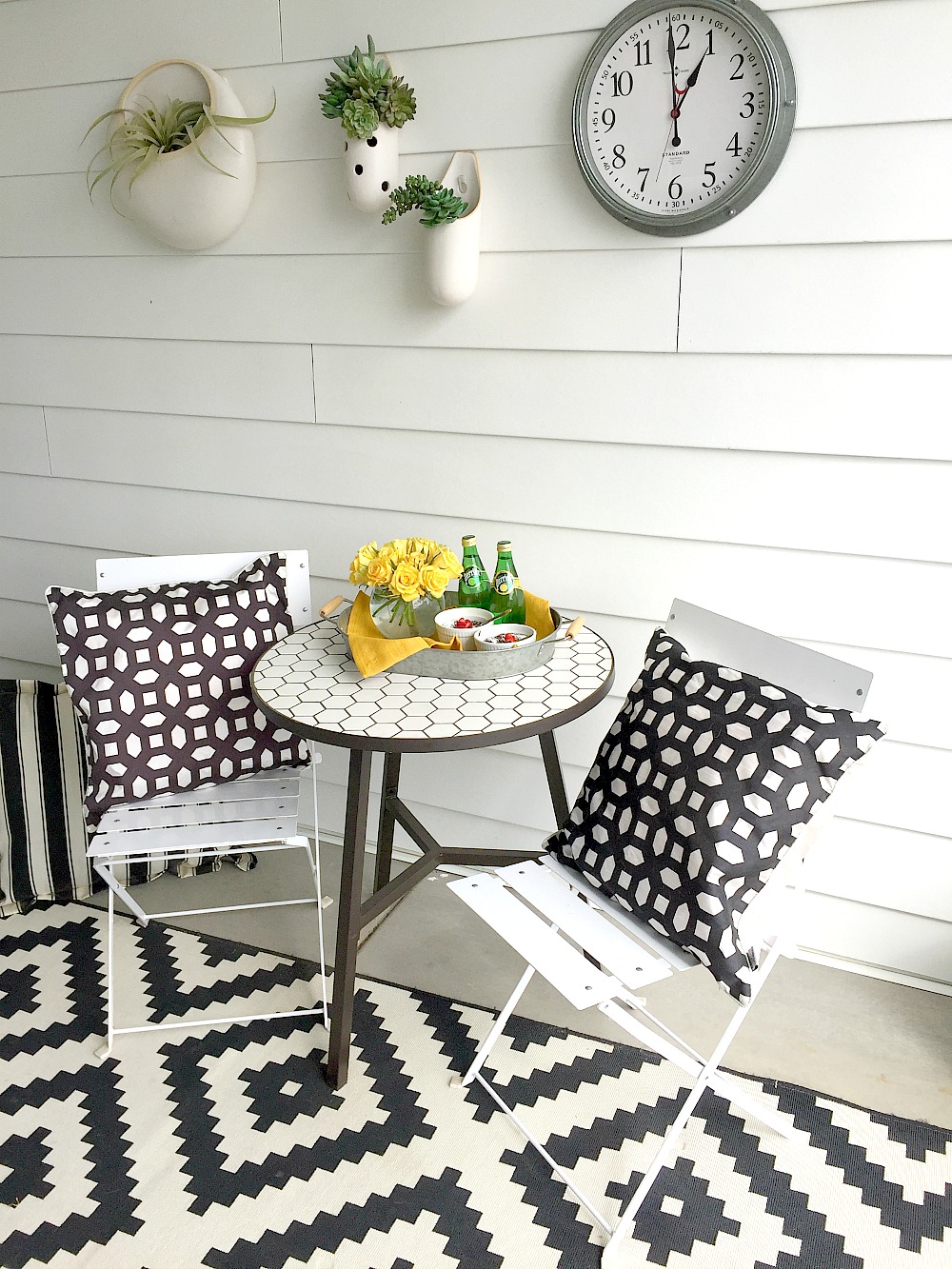 Black and White Spring Bistro
I ordered the hex table from Walmart.com and a few days later I got an email saying the Camrose Farmhouse Mosaic Table was ready to be picked up. I hurried down, picked it up and put it together in less than 15 minutes. So easy. I also love that the table is beautiful and for under $70 – a great deal.
I also ordered a BHG Live Better galvanized outdoor clock. I love the look of the clock because it goes along perfectly with the other galvanized items that I already have, like the galvanized drink dispenser and trays. All of the BHG Live Better galvanized serving pieces are perfect because they go along with any decor, they are so neutral!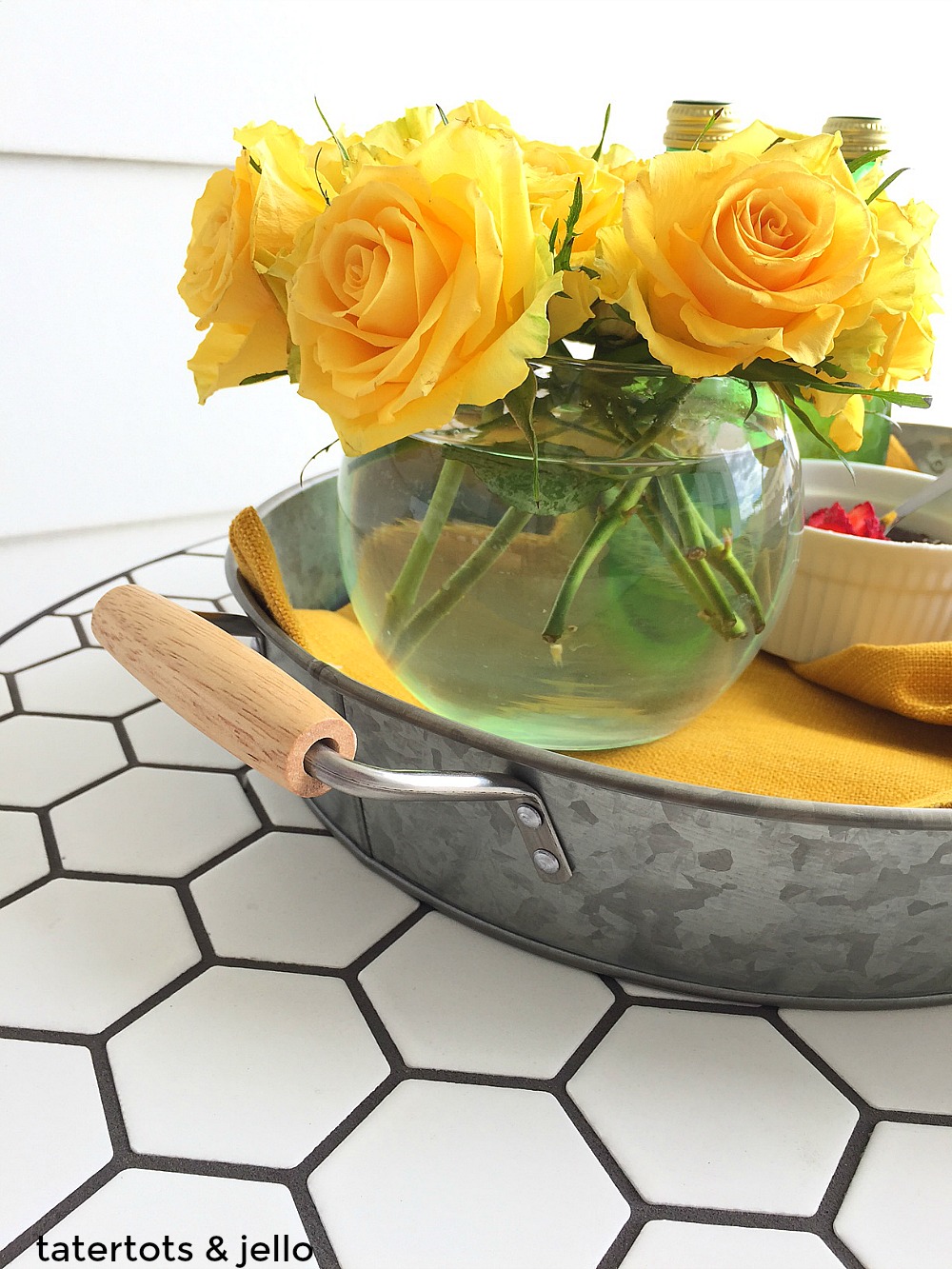 The table also looks awesome with the throw pillows that were already on our outdoor daybed.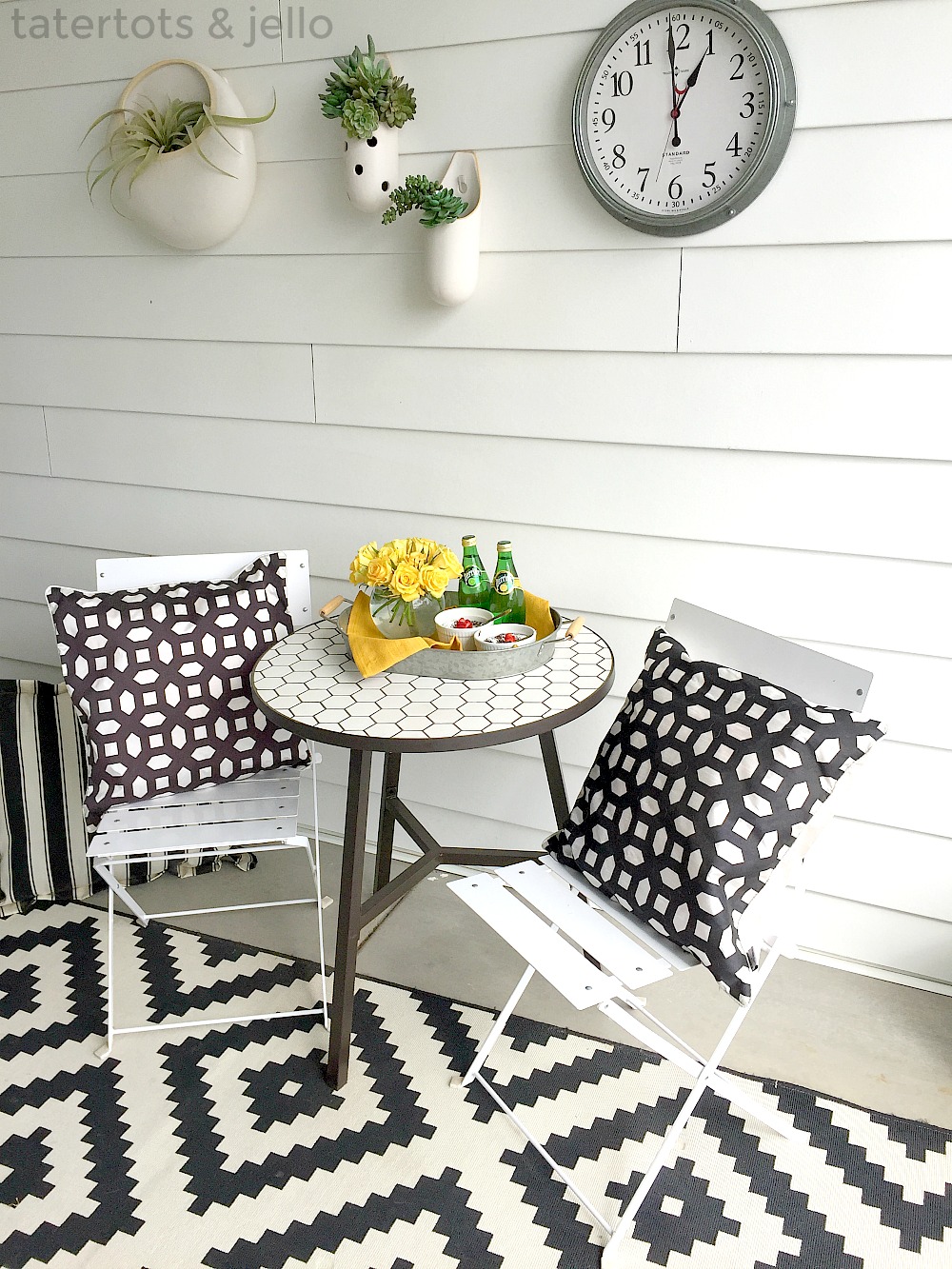 I love the way our porch looks now. It's done!
How are YOU getting ready for Spring?
Let us know in the comments!!
xoxo

This post is sponsored by Better Homes and Gardens products at Walmart. All ideas are mine. Follow BHG Live Better on Facebook, Pinterest, Twitter and Instagram.