Curved Kitchen Marble Backsplash Ideas. Add a curved marble backsplash to your bathroom or kitchen for a timeless architectural element.
Curved Kitchen Marble Backsplash Ideas
Hi friends! We are in the middle of remodeling our kids' bathroom. Last week we demoed the room and this week we are working on putting in the shower lining. Over the past three years, since we've lived in our 1891 home, I've been thinking about how to turn this bathroom into a beautiful room for our kids that is also a practical and useful bathroom. One of the elements that I love is adding a curved marble backsplash to the vanity! I compiled a few while researching this trent and I thought I'd share the kitchen ideas first.
Favorite Examples of Curved Kitchen Backsplashes
Here are a few of my favorite curved kitchen backsplash ideas in kitchens and bathrooms. I also have a few that are made out of different stone other than marble.
Curved Kitchen Backsplashes in Kitchens
Let's start with kitchens. Here are a few gorgeous kitchens that incorporated curved stone backsplashes! I will share the curved bathroom backsplash ideas in the next post.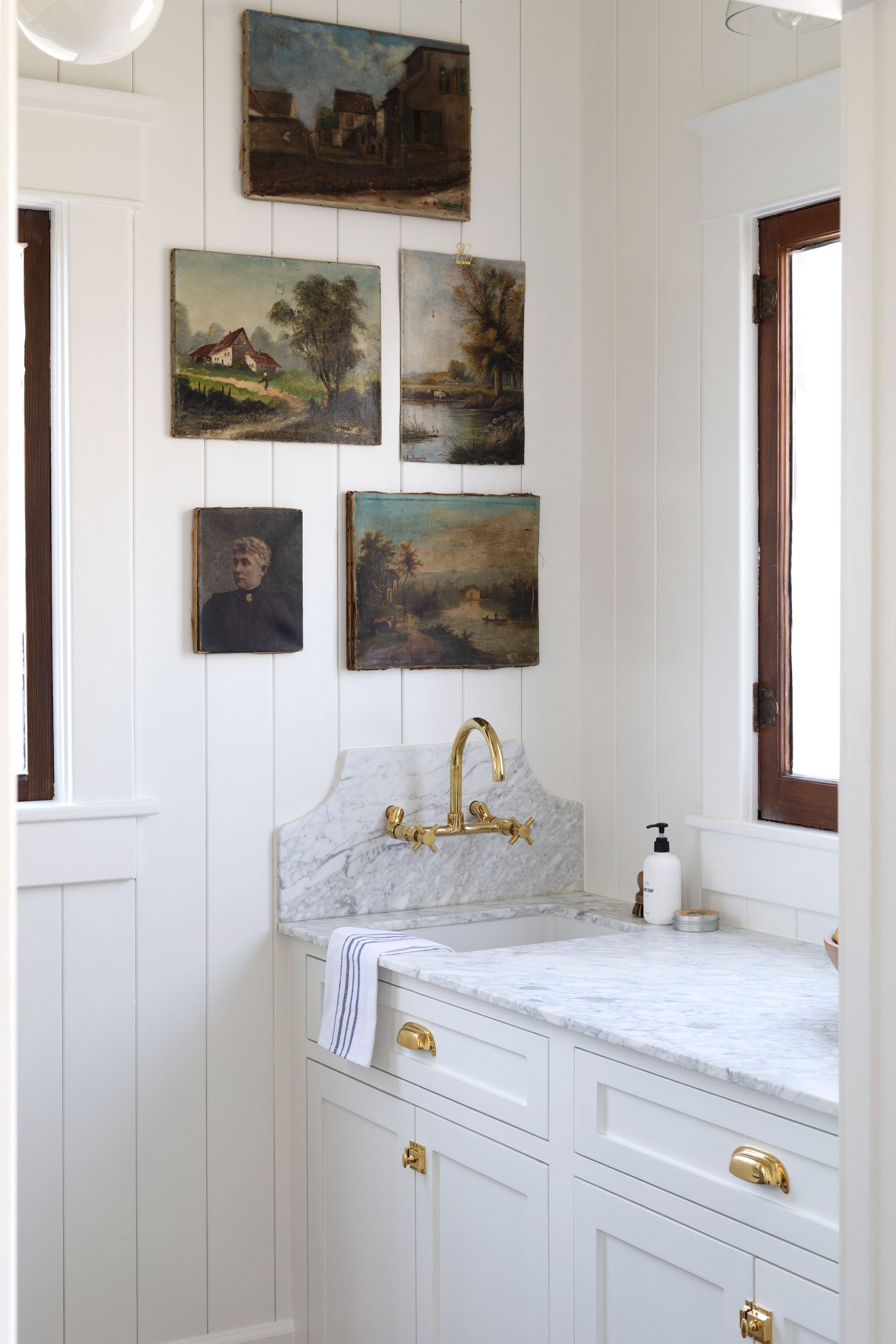 How gorgeous is this butler's pantry? I love how the sink is mounted on the side. Cathy's husband Garrett even fabricated the curved marble himself. Be sure to click over and see the whole space and the BEFORE! So good!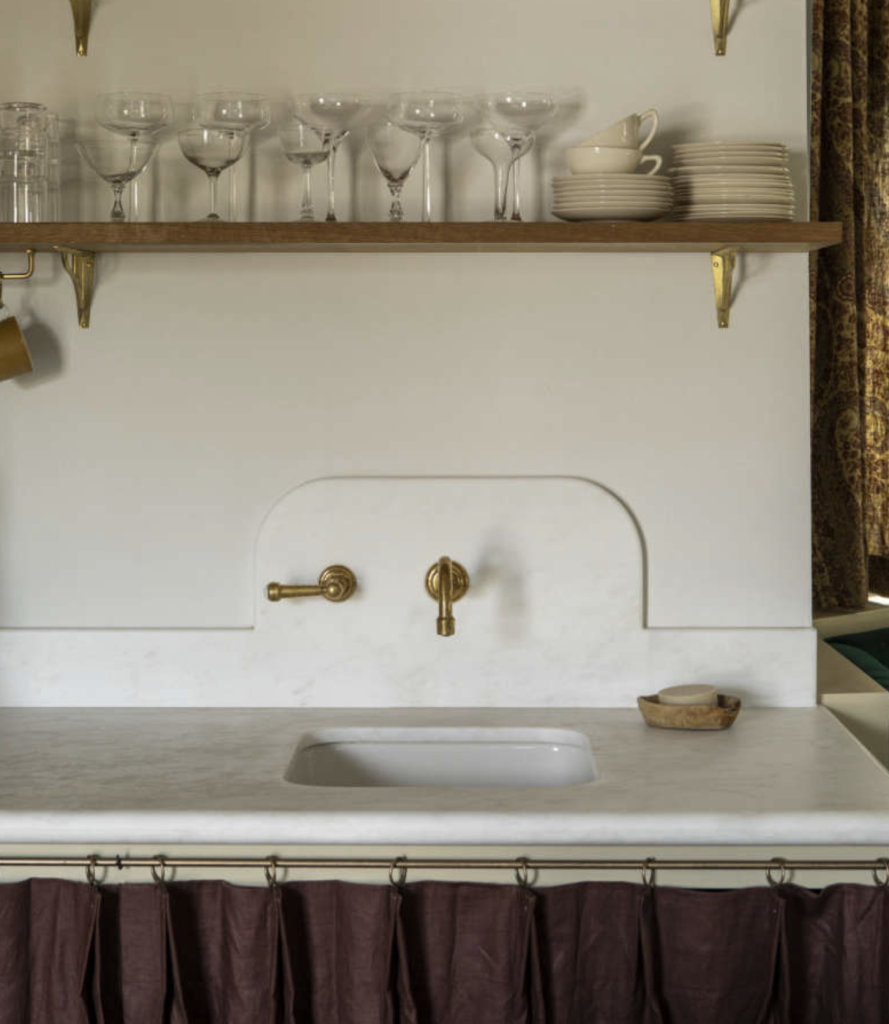 White Marble Curved Backsplash | Remodelista
The clean lines on this mediterranean bar sink are so lovely. I love how simple and classic this looks in this mediterranean home.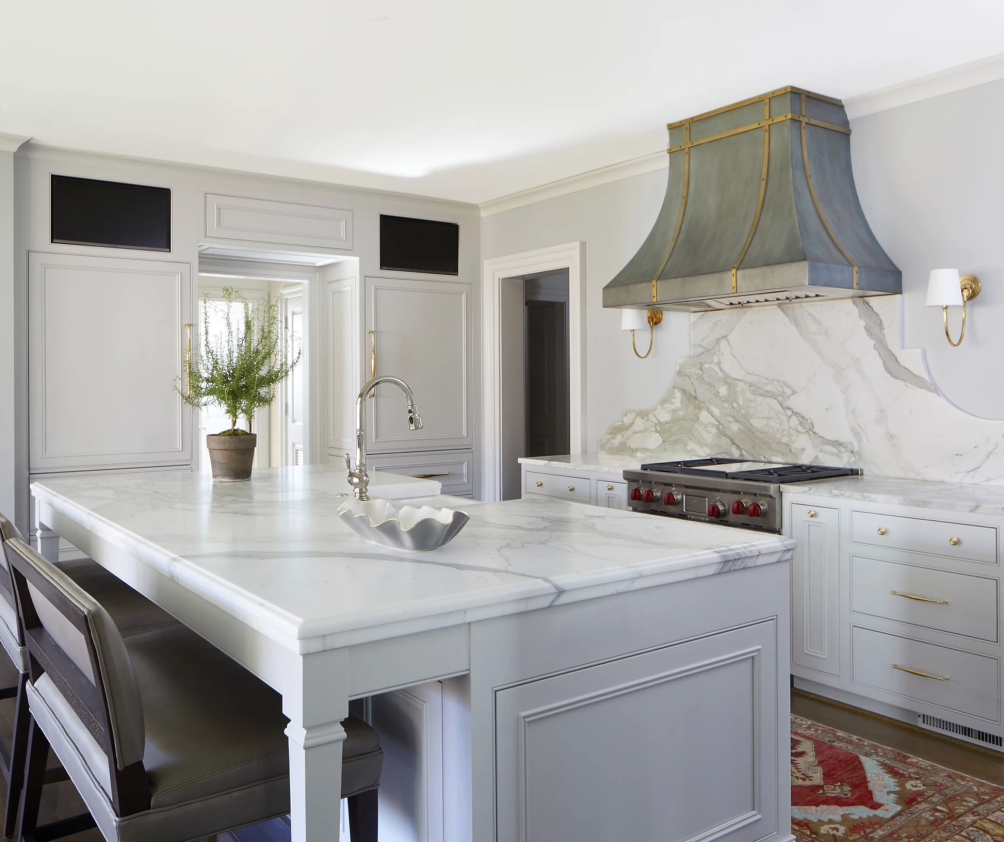 I love a curved marble backsplash against the oven. It makes such a statement. The veining on this piece of marble that Cantley and Company used is gorgeous.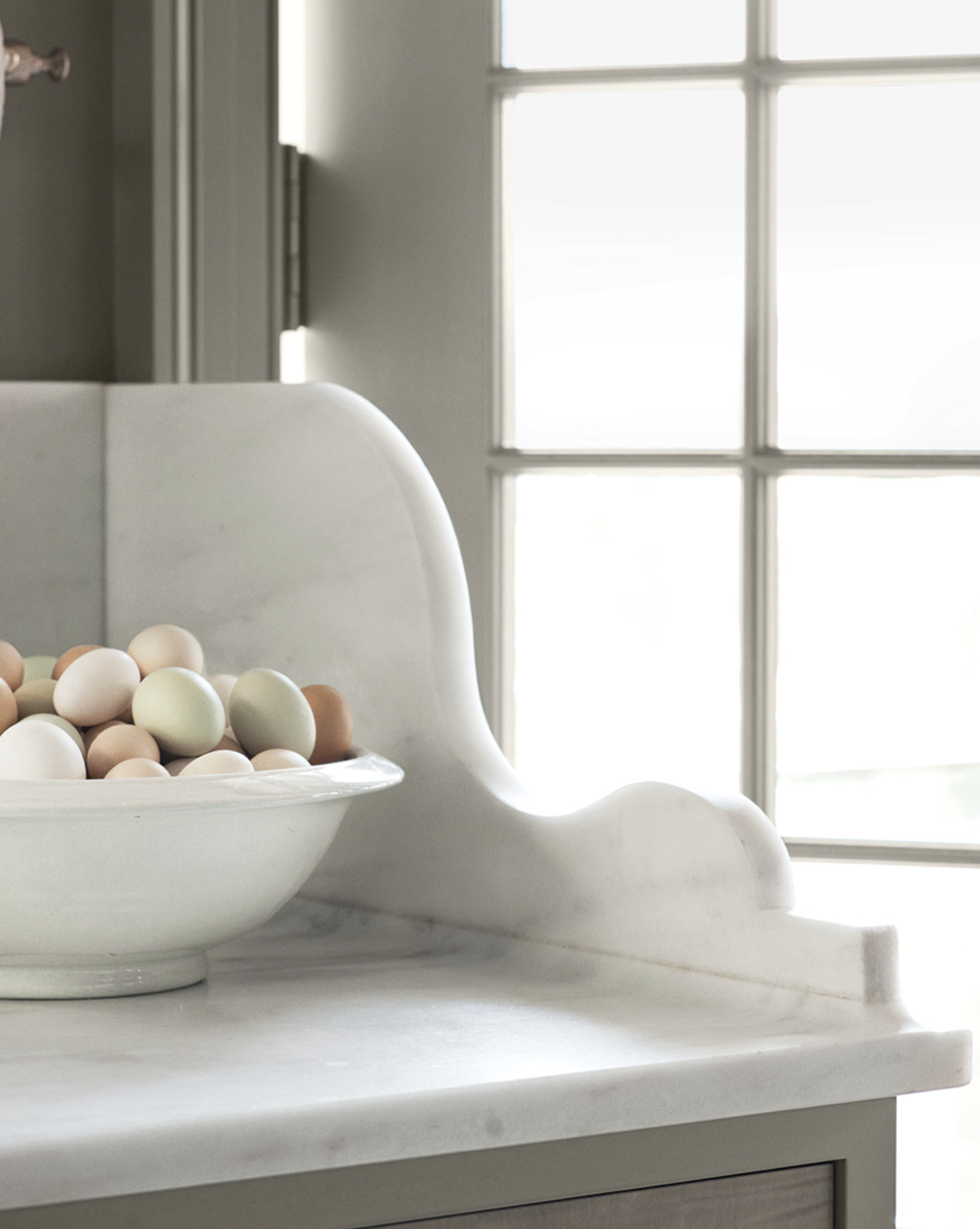 Have you ever thought about installing a counter wall? I think this one is so charming that Martha Stewart shared from Ditte Isager. I love the curves!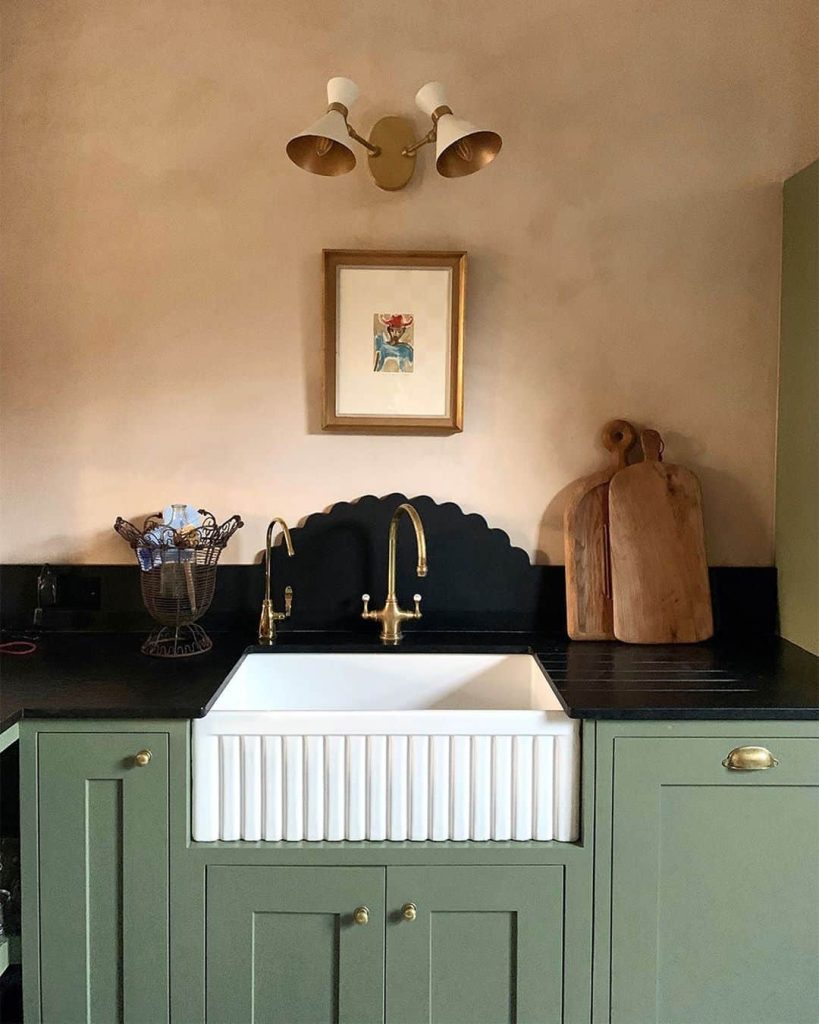 How fun is this scalloped stone backsplash? I love the shape. I am going to have one fabricated for the bathroom we are remodeling right now!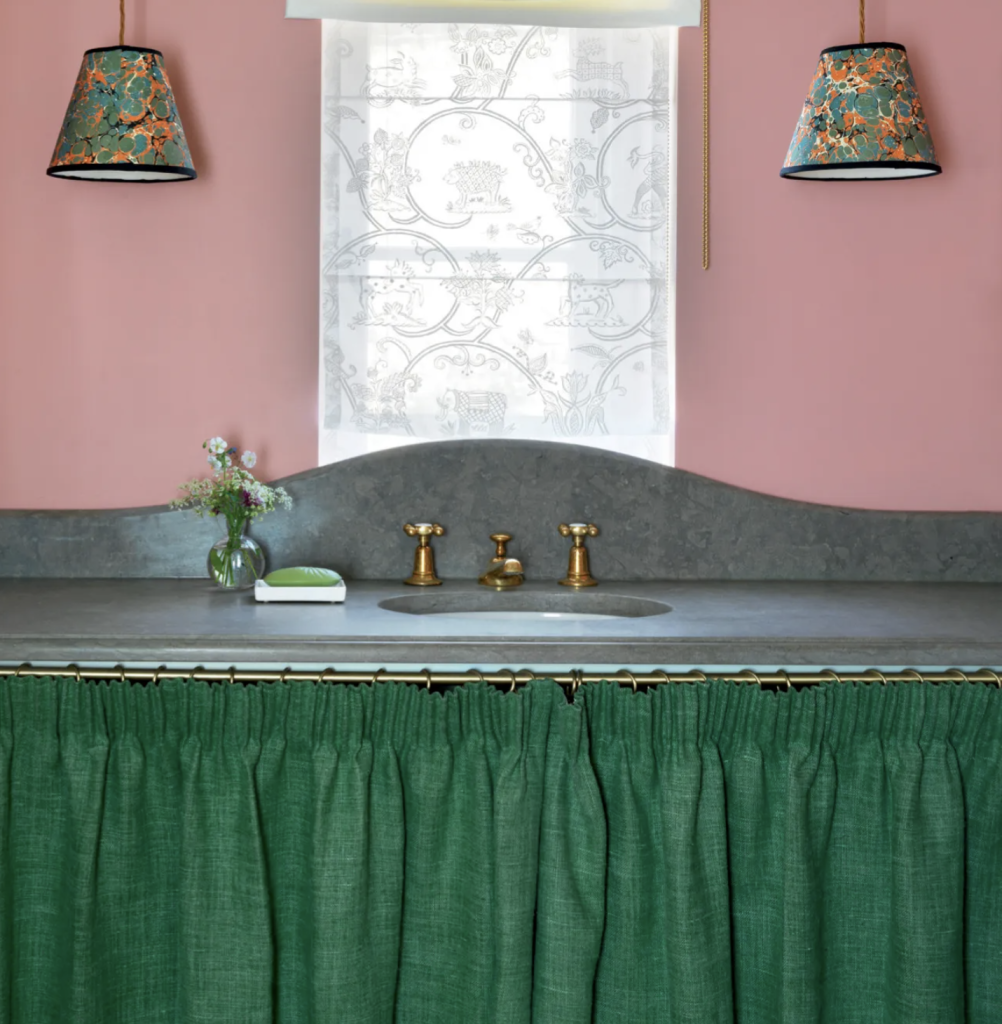 Pink Kitchen with Curved Backsplash | House and Garden
You don't have to have a neutral kitchen to use this curved stone backsplash idea. How adorable is this pink kitchen with green sink skirt? So retro and fun.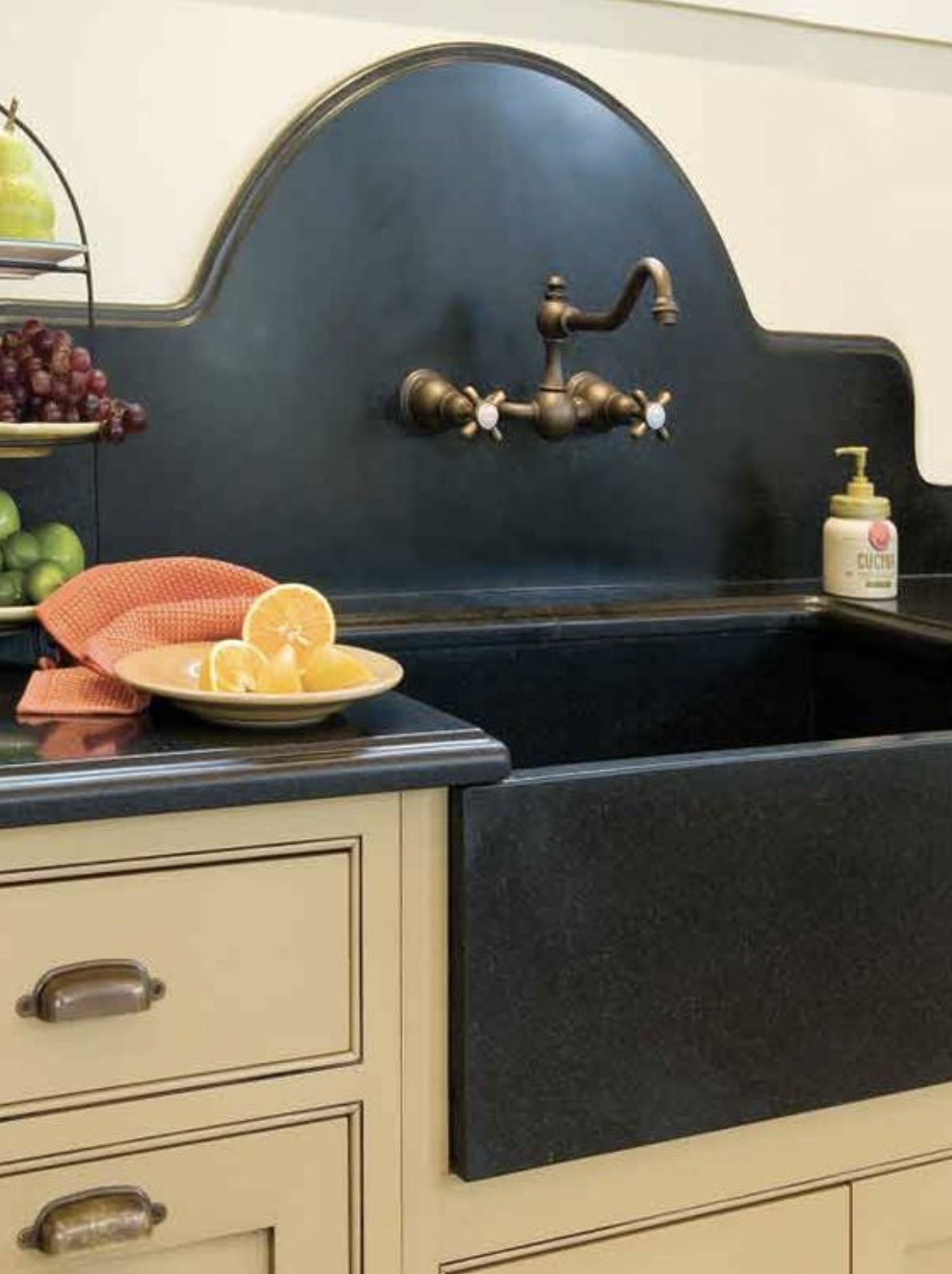 The thing I love about this trend is that it looks great on any type of style. I love the clean, curved stone backsplash on a modern kitchen but it's also timeless and looks amazing in a vintage kitchen.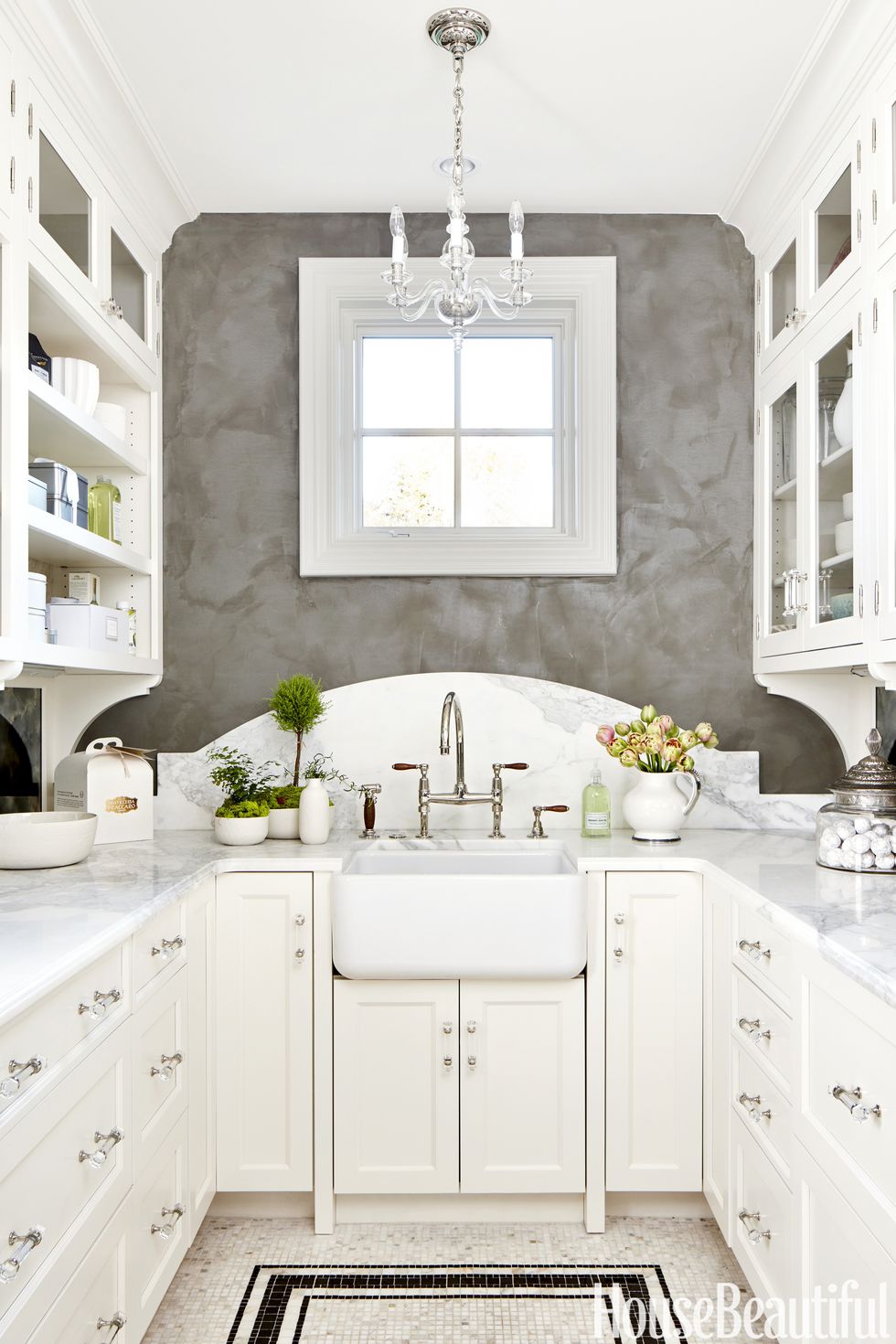 Curved Backsplash Above Kitchen Sink | House Beautiful
Another place to highlight with a curved backsplash is your kitchen sink. This butler's pantry by Rebekah Zavalof is perfection.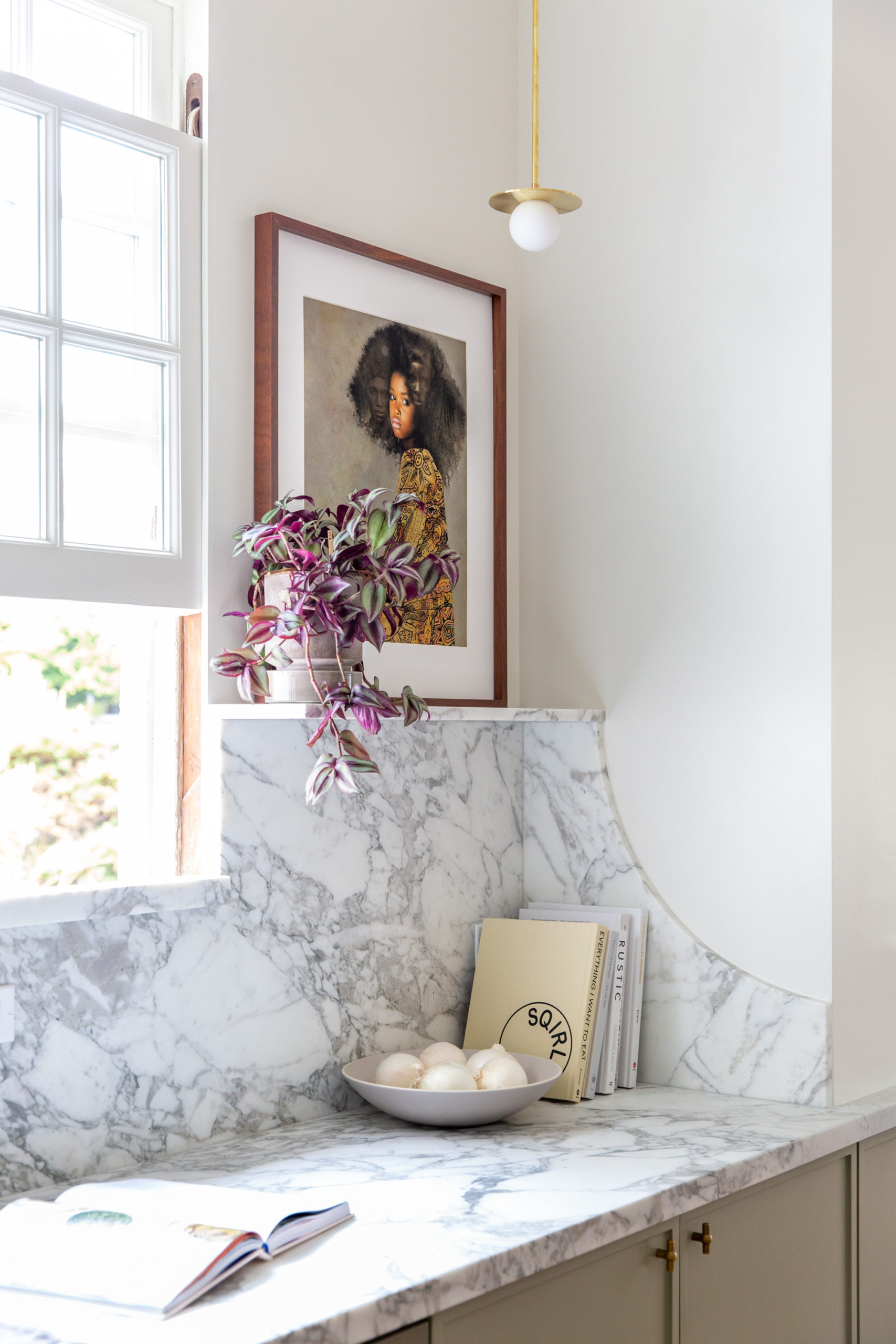 Curved Side Backsplash | Apartment 34
Another beautiful kitchen idea is a curved kitchen backsplash with a shelf above. So simple and functional.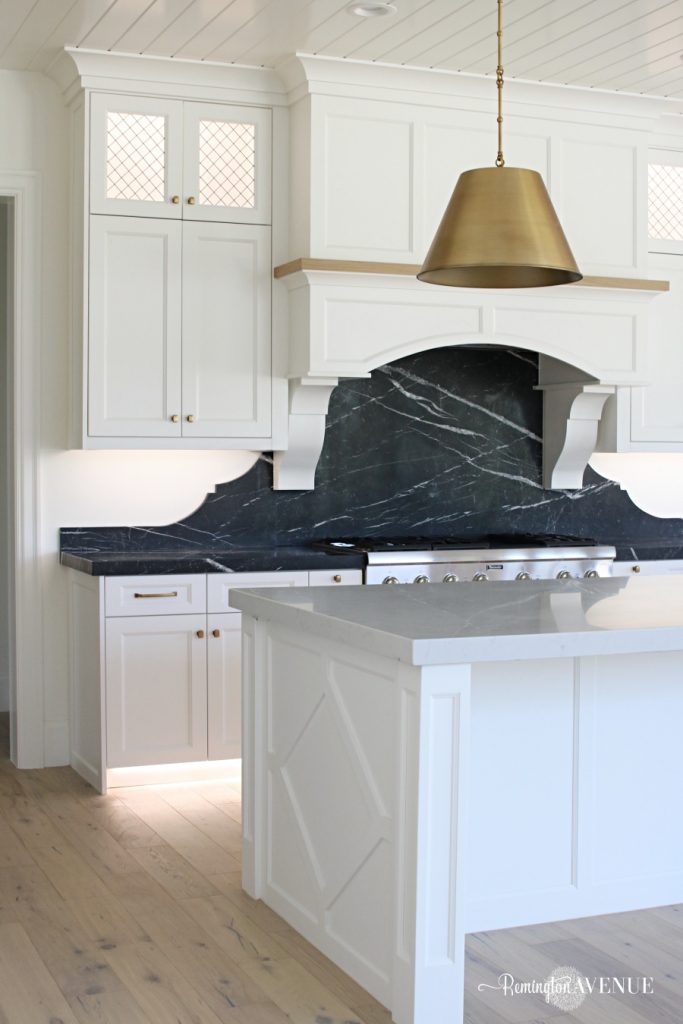 Black Curved Kitchen Stone Backsplash | Remington Avenue
How striking are is this black stone curved backsplash? Be sure to click over and see the whole reveal. It;s so beautiful!
What do you think?
Are a you a fan of curved marble stone backsplashes?
Let me know in the comments!
You can follow along with our bathroom remodel and the curved marble backsplash we are going to install in my Instagram stories – @tatertotsandjello!
Have a beautiful day!
xoxo