When I was younger, I aspired to be an artist. I didn't expect that I'd end up expressing myself through creative home decor and DIY projects! But I still love art — both creating and enjoying it. It is very important to me that my children grow up exposed to art, learn to express themselves through art, and learn to appreciate art.
It is an important part of discovering yourself, understanding others and understanding the world. I'm always so happy to see others who think art education is as important as I do — like my amazing neighbor Amy who not only helps me with awesome projects at TT&J but also teaches art appreciation at our elementary school (her Frida Kahlo unibrow was going above and beyond)!
Each of my kids has embraced creative expression in their own way, and I'm proud of each of them. Even my youngest loves to create. This is her recent, school-award-winning 3-D photography project for the Reflections contest: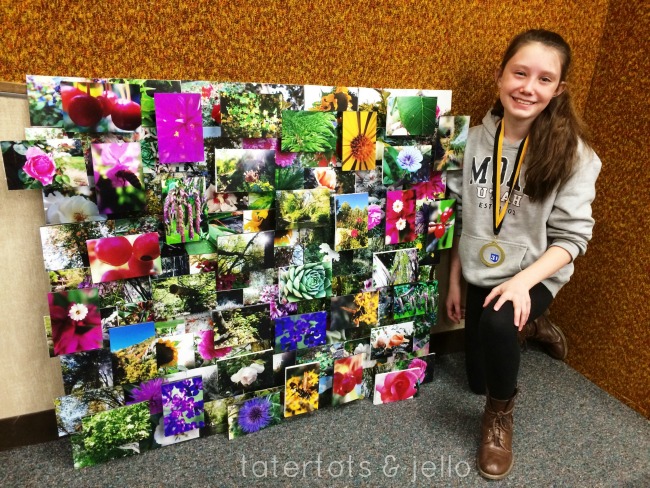 I admire that she had a vision for what she wanted to do ("The world would be a better place if … there were more trees and flowers") and she worked to make it happen.
So when others do that, I admire it too. Like when a great company, Duck Brand, and a great website, Cindy Ambuehl's inspirational home decor site, team up to support art education, like they did last year and this year. And whenever any of us can work together to do something good, like encourage creativity and inspire people, well, that's awesome.
What did they team up to do? They participated in the annual Express Yourself fundraiser to raise funds for PS Arts, a Los Angeles non-profit that partners with public schools to provide art, theater and music education, particularly in under-served areas. And this event brings the celebrity participation! This year's Express Yourself event (#expressyourself2014) just took place yesterday — check it out: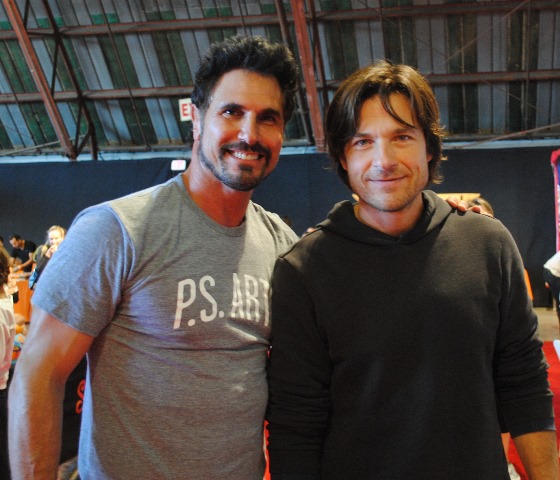 Jason Bateman! One of my faves, with Don Diamont! The event also drew other celebs like …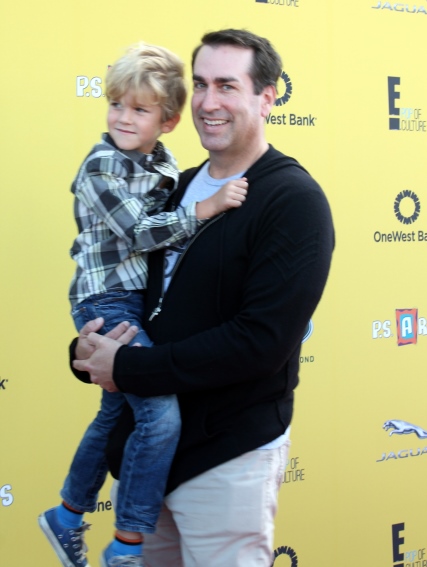 Lisa Kudrow (former event chair), Elizabeth Berkley, Joel McHale, Rob Riggle (above)– and their kids!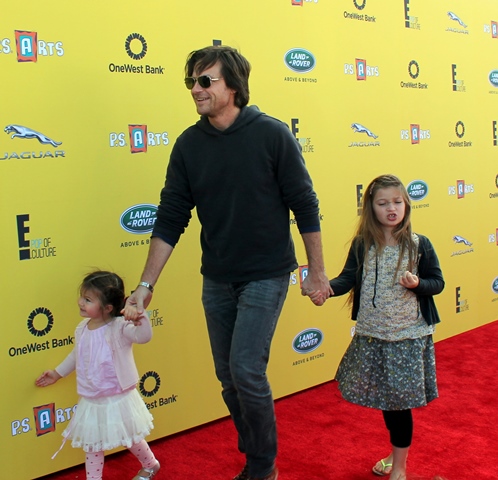 That's Jason Bateman (!) and his lovely daughters.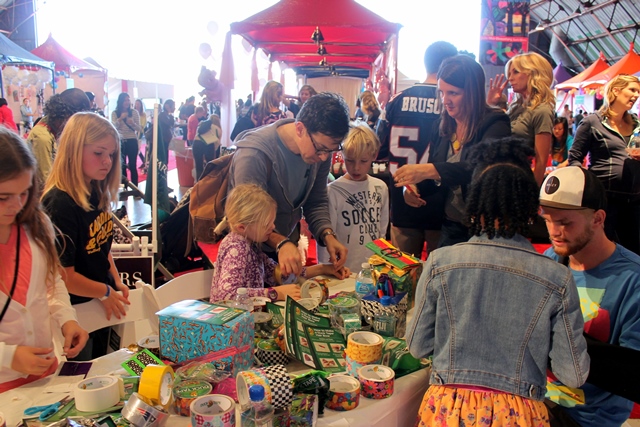 I think it's cool that Duck Brand was involved. (They had a fun Duck Brand tape craft table with craft ideas, Duck Brand supplies, and take-home prizes for the kids.)
Duck Brand makes great supplies for fun crafts that kids love — and of course I've used them for my DIY projects as well.
Here are a few of my favorite Duck Tape ideas: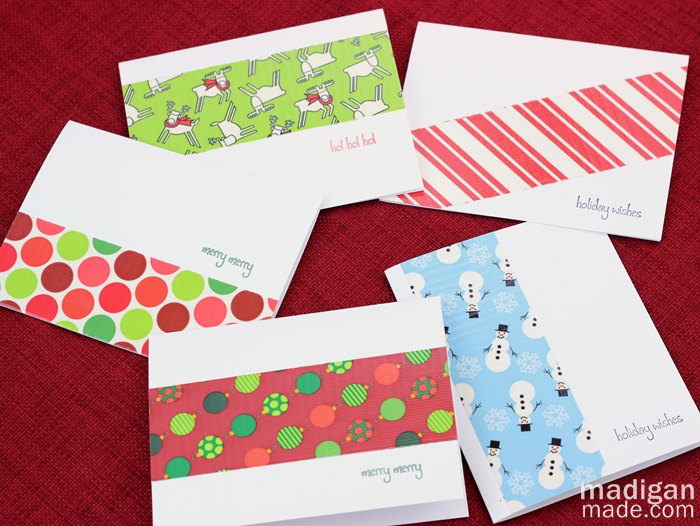 Handmade Duck Brand Tape Holiday Cards from Madigan Made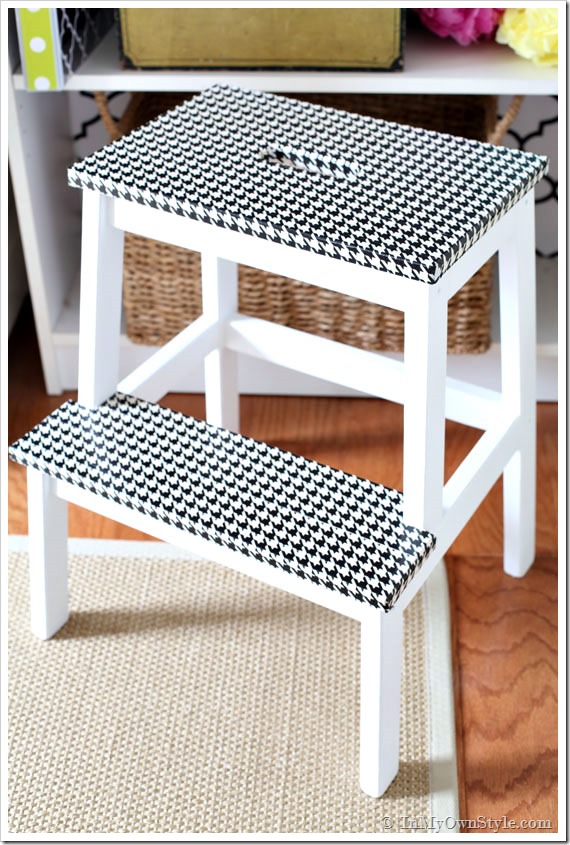 Houndstooth Stool from In My Own Style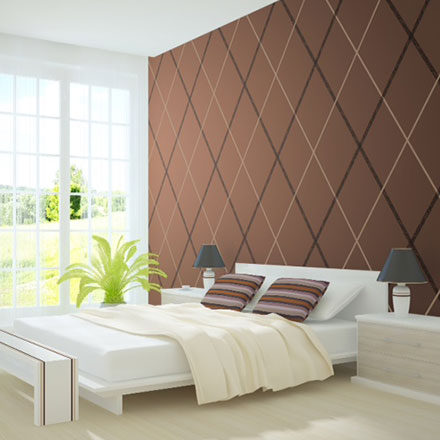 Cool new wall accents from Duck Brand's Express Decor Accents line
and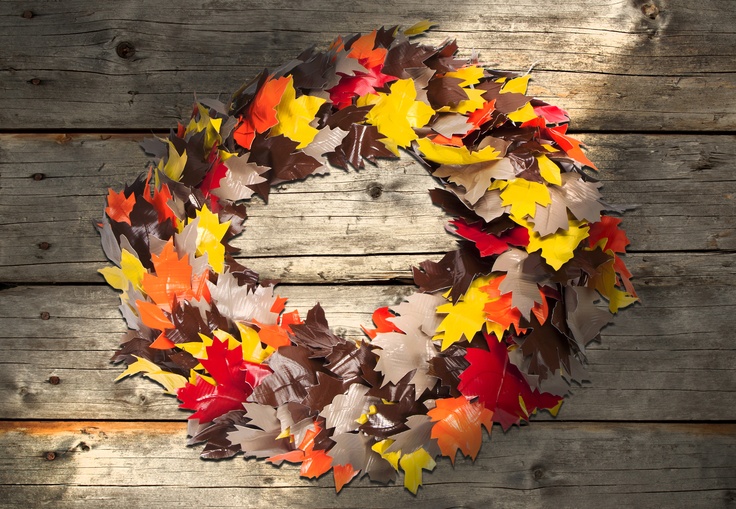 This cool autumn wreath!
* * * * *
Please, wherever you can, support art education!
And for more information, follow:
PS Arts on the Web, Facebook, Twitter and Instagram
The Duck Brand on the Web, Facebook, Twitter, YouTube and Instagram
Have a creative day!
xoxo

This is a sponsored post, however, the opinions are all mine. See my disclosures.