I've been working on getting healthier this year.
So when the folks at Colgate contacted me to tell me about the new Colgate Enamel Health toothpaste, it reminded me again how important good dental health is to me and my family … and I decided to make a fun printable to remind us when to replace our toothbrushes and share this cool new product with you. (Thanks to Colgate for letting me try it and for sponsoring this post!)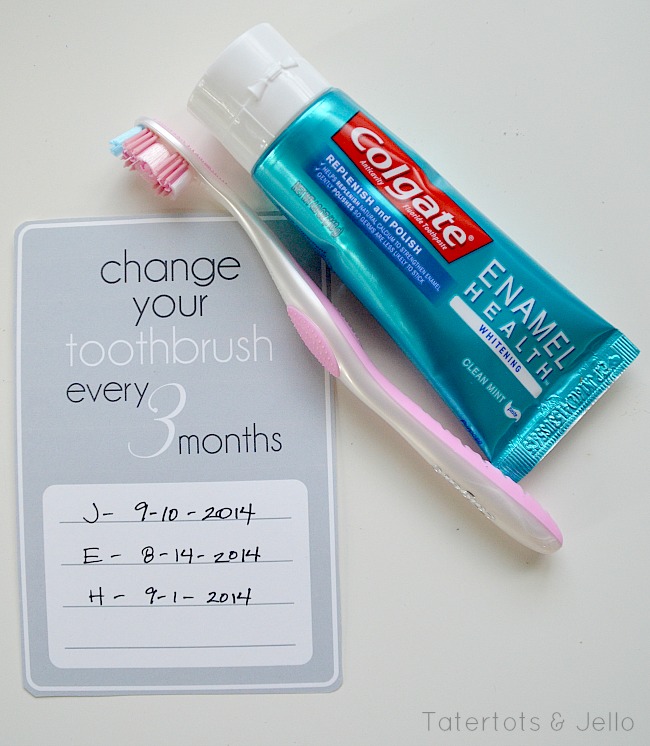 I love the way my teeth feel after I've had them polished! And the new Colgate Enamel Health toothpaste gently polishes my teeth and helps me keep that just-polished feeling in between cleanings – it feels great! And it also replenishes the calcium in your teeth, filling in rough spots and making teeth stronger. Yay!
I'll tell you more and share the printable below:
Good dental health isn't something that's just for kids. When we go to the dentist, the hygienist polishes our teeth after cleaning to smooth the enamel — and make it harder for germs to stick.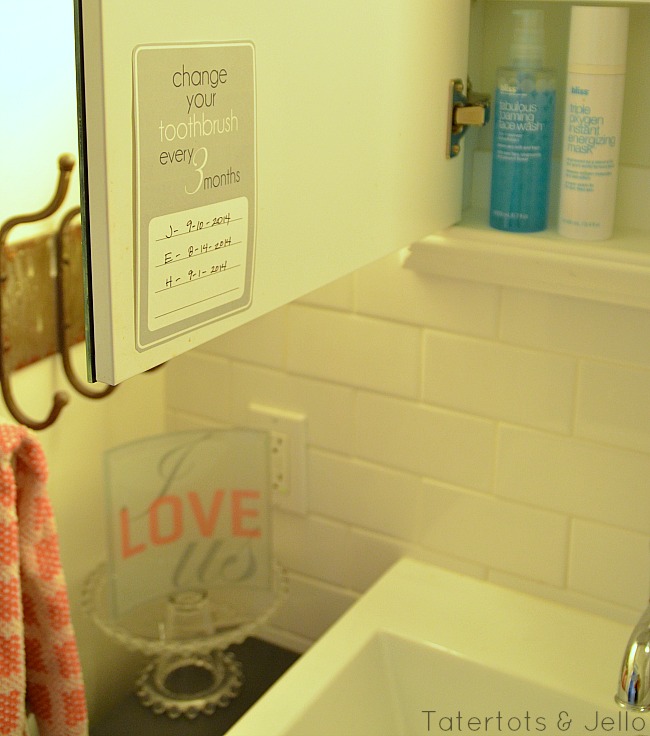 That's what's cool about the new Colgate Enamel Health toothpaste – it's designed to improve your tooth enamel's strength and health. It gently polishes the enamel surface — kind of like a dental hygienist — and also helps replenish calcium and other minerals in the enamel. I tried it and my teeth felt so clean.
(Plus, Colgate has the new Colgate 360 Enamel Health manual toothbrush to complement the new toothpaste.)
And here are the printables!
I'm sharing them in both 4×6 and 5×7 inch sizes — both in the PDF! Just right-click this link or the image below and choose "save as" to download the PDF! As always, these are for personal use only.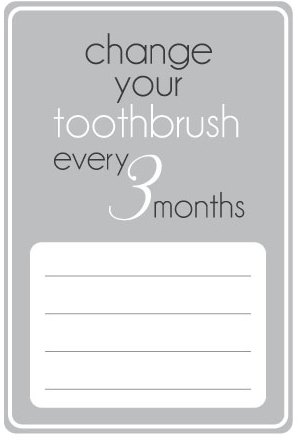 * * * * *
You can learn more about Colgate Enamel Health at:
www.twitter.com/Colgate
www.facebook.com/Colgate
www.colgateenamelhealth.com
What's your favorite dental care tip?
xoxo

This post sponsored by Colgate as part of my participation in the Mom it Forward blogger network. See my disclosures.