Cozy Late Summer Ideas! Enjoy summertime and transition your home into early fall with these beautiful ideas!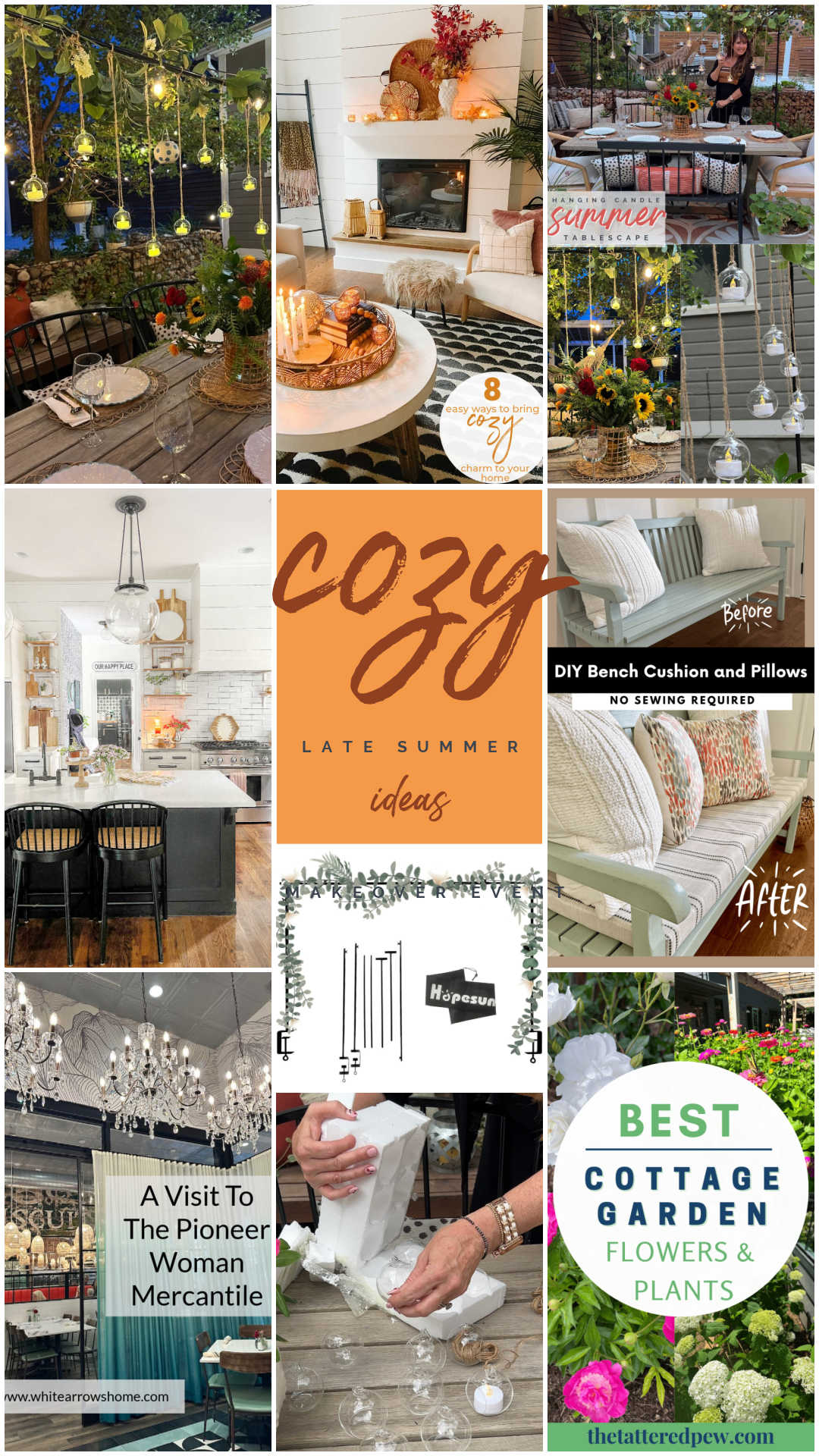 Cozy Late Summer Ideas
Hi friends! How is your summer going? I took a few weeks off to spend with my family and relax but I am back and so excited to share some new ideas this week! I love summer and we are soaking up all of the summer vibes here but once August hits my mind start spinning with fall and DIY home ideas.
New Projects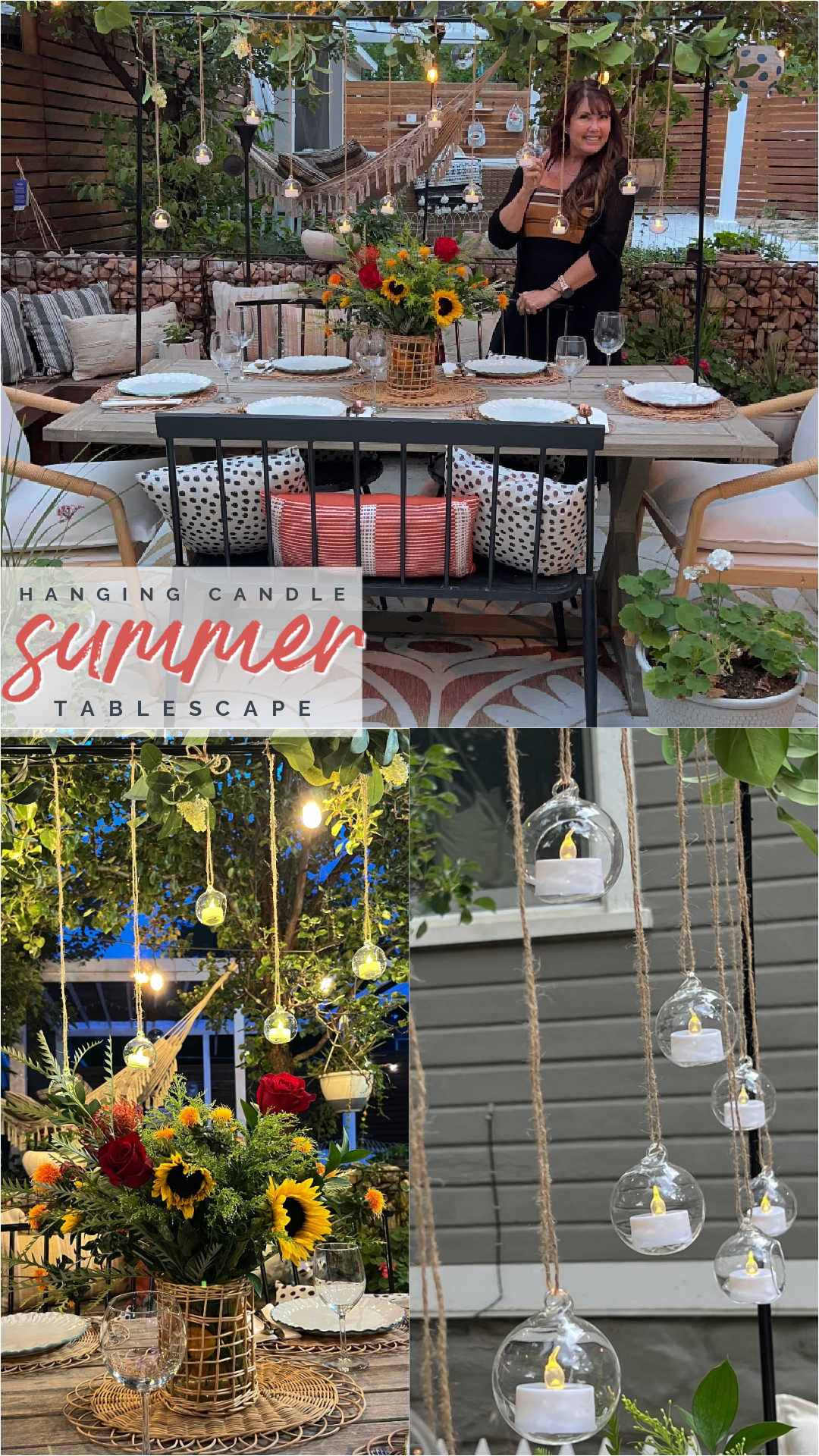 This week I shared a magical summer outdoor table with FLOATING candles. They sway in the breeze and seeing the candlelight in the summer air is breathtaking.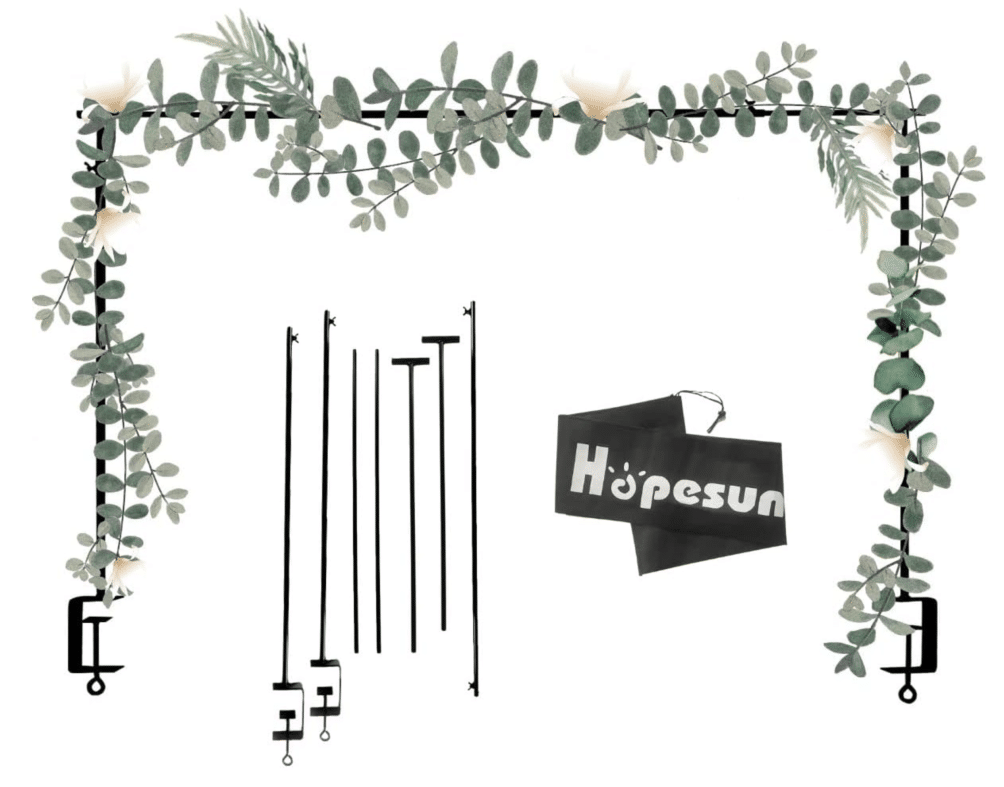 The trick to creating this tablescape is an over-the-table rod system. You just clip it into your table and then add greenery and whatever decor you want! I found these clear modern votive holders with small round openings that are the perfect size for battery-operated votives. The votive holders come as a kit with twine that is cut to size. So it is really easy to put together! And the votive candles are also included in the kit!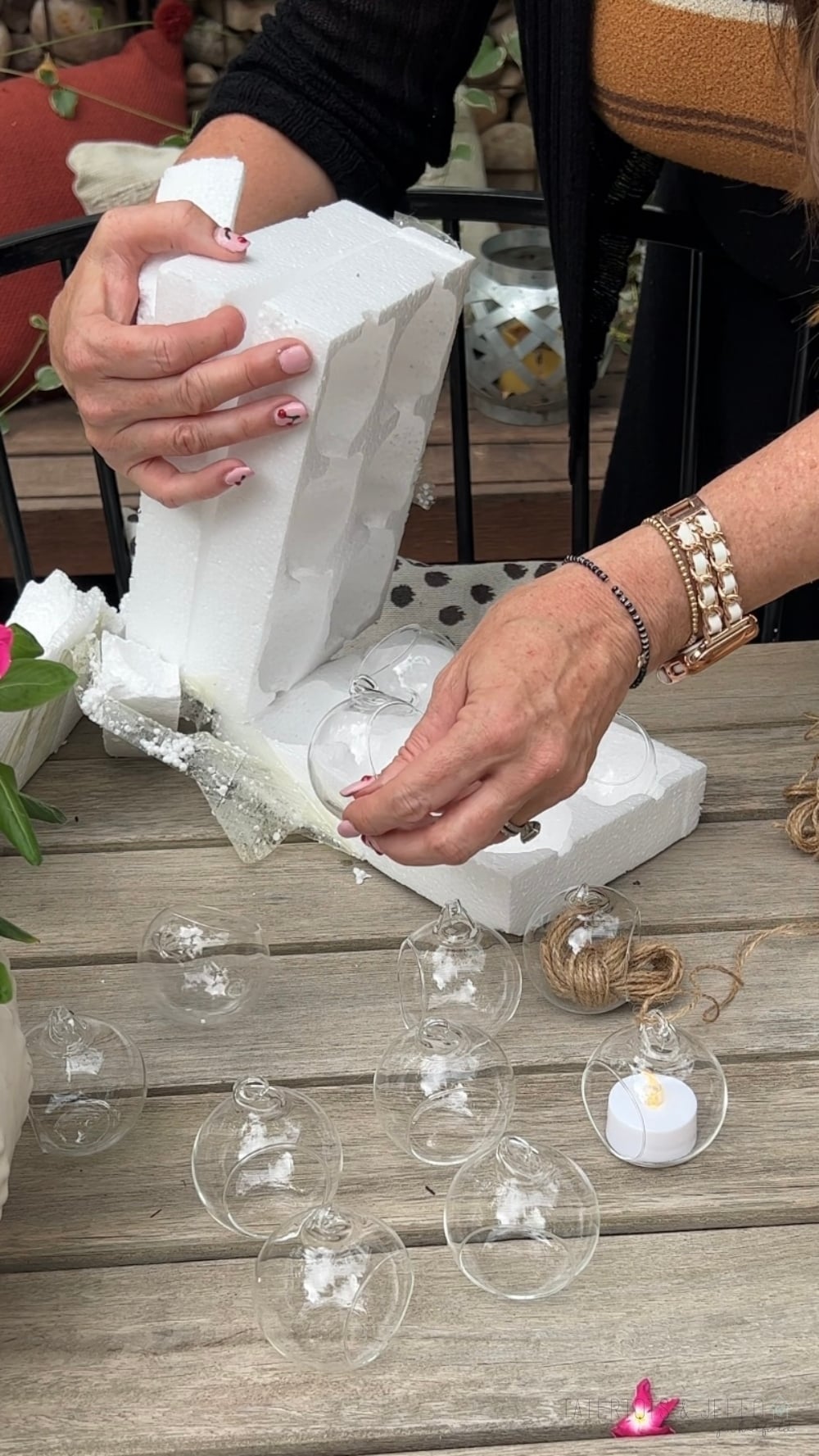 AND these votives have 2 different settings – one is a continuous light and the other FLICKERS. They look so realistic.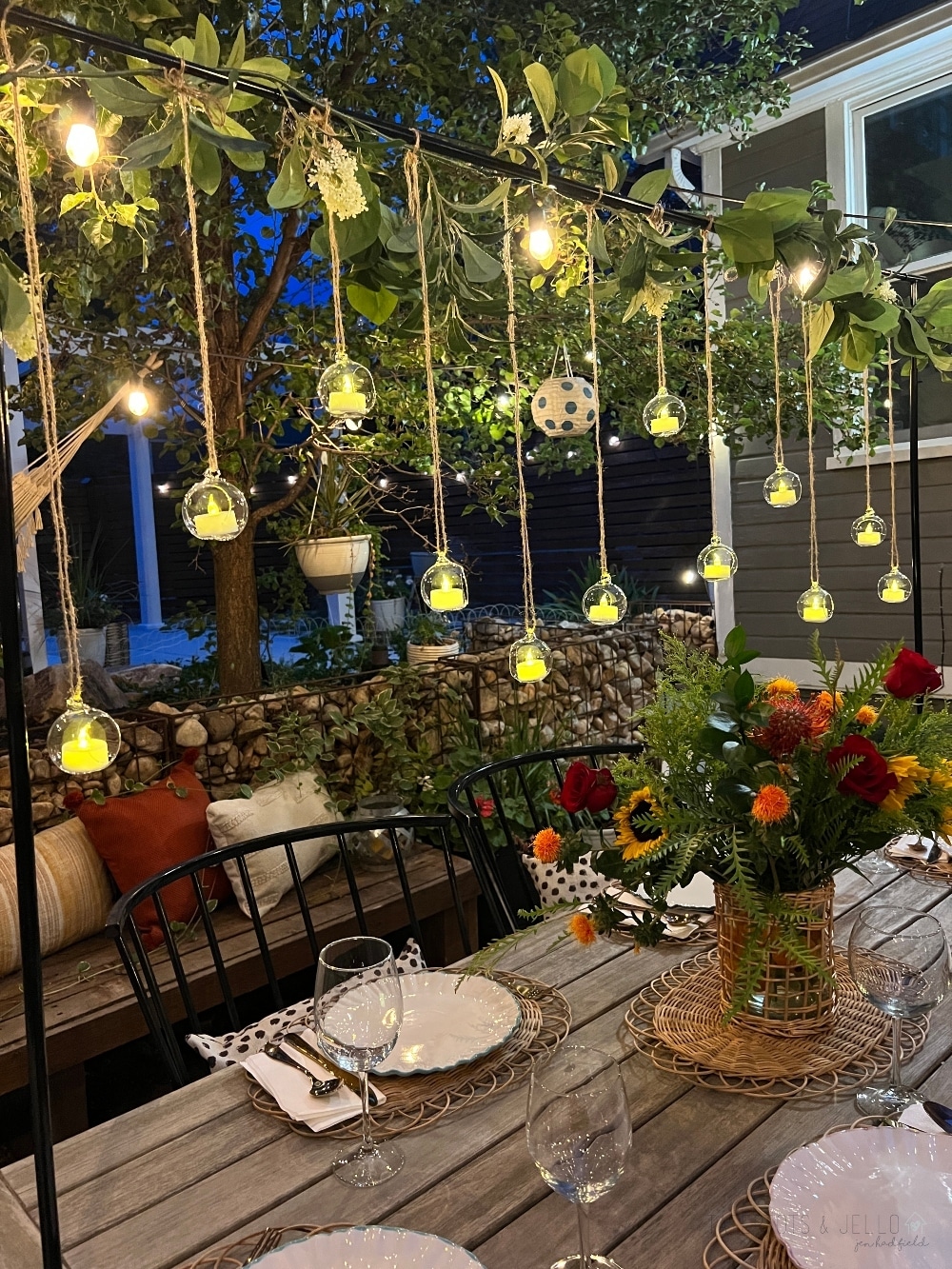 I plan on using them all year. I am super excited to use this rod system throughout the year for all kinds of different holiday and occasions. I can't wait to share all of them with you!
Cozy Late Summer Ideas for Your Home
I love adding a few cozy elements to my home in August. Summer in Utah can be so hot and fall here is the best season! The leaves start to change and the weather cools off a little. We are able to open our windows at night and let the cooler air come inside. I love the smell of fall. Here are a few ways that bring a cozy vibe to my summer decor in anticipation of fall!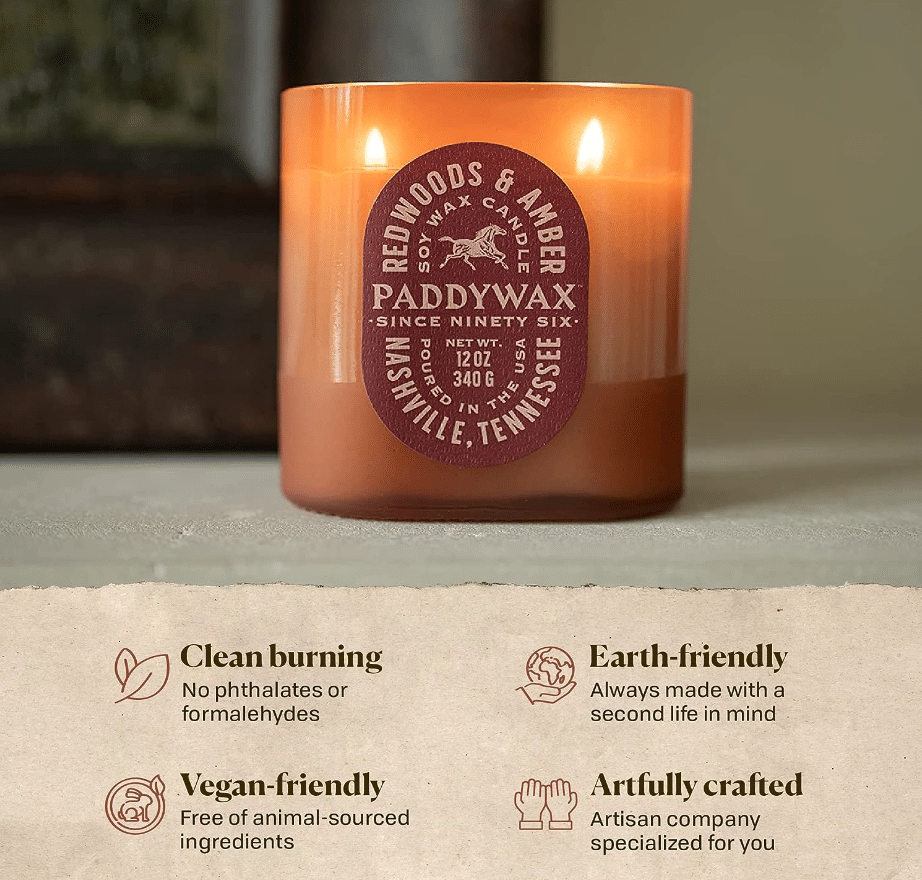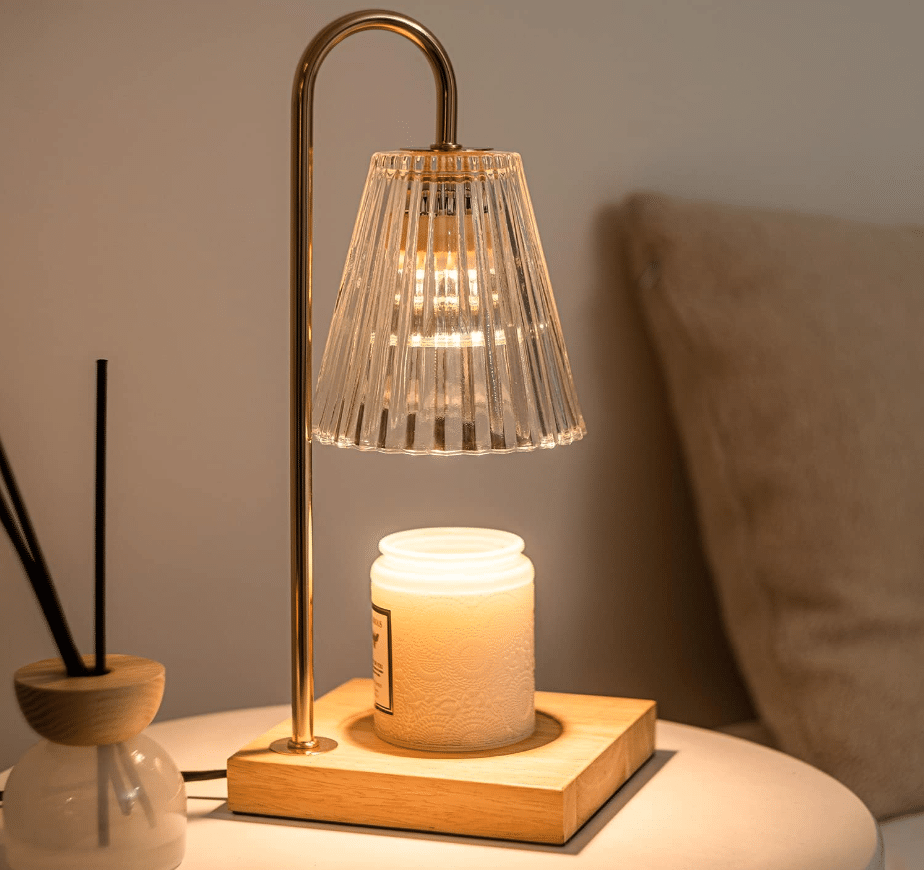 Have you heard of candle warmers?? They are my favorite way add cozy charm and amazing fall smells to your home. This is the exact candle warmer that I have in my kitchen. I love it!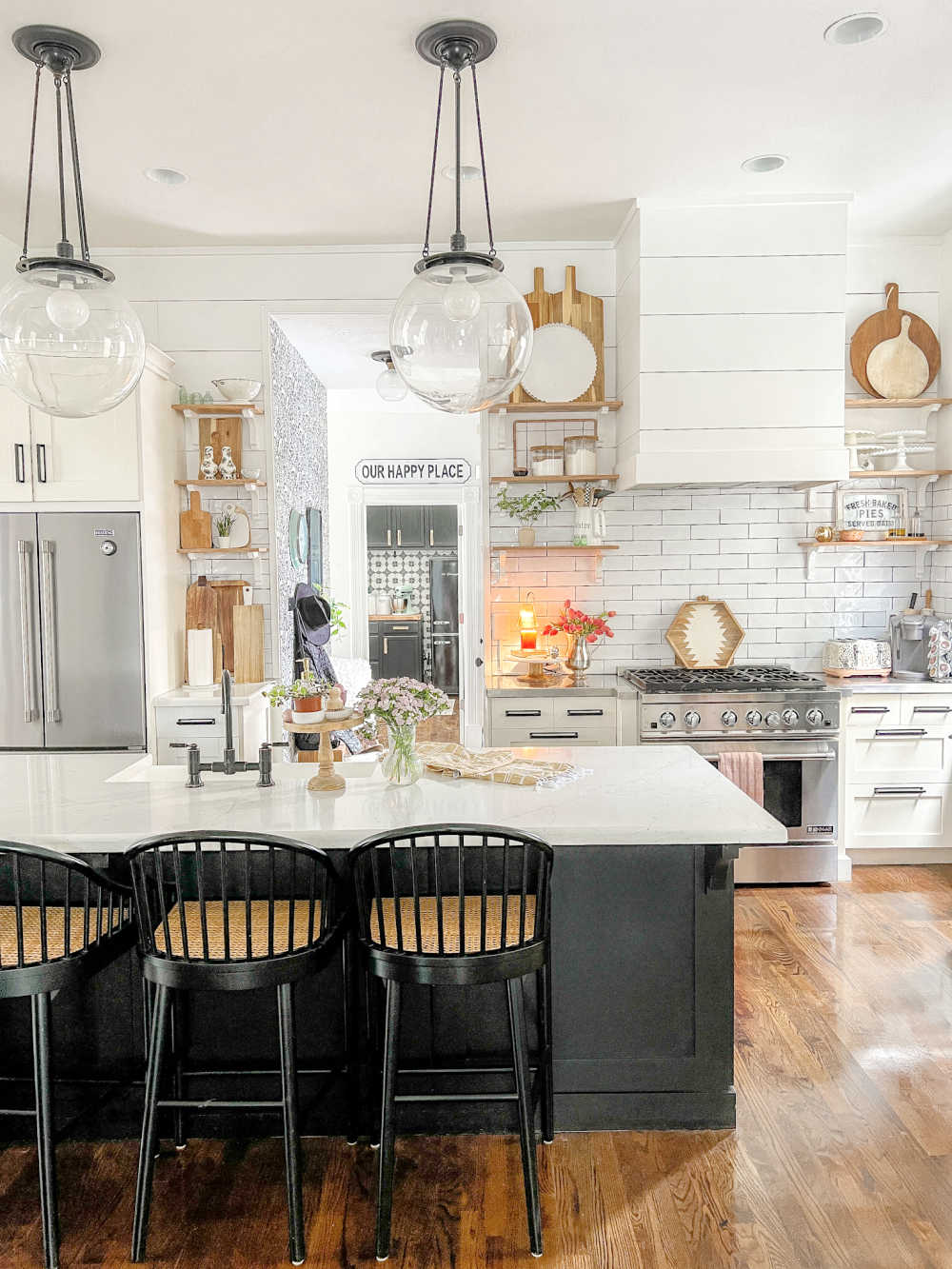 I also love that it has a dial to adjust the brightness. So I can have it on in the evening while we are using our kitchen, but then I can turn it down when we aren't using the space so it is more like a night light. And it warms up the candle without having to have an open flame. The smell is so good and it permeates your whole home.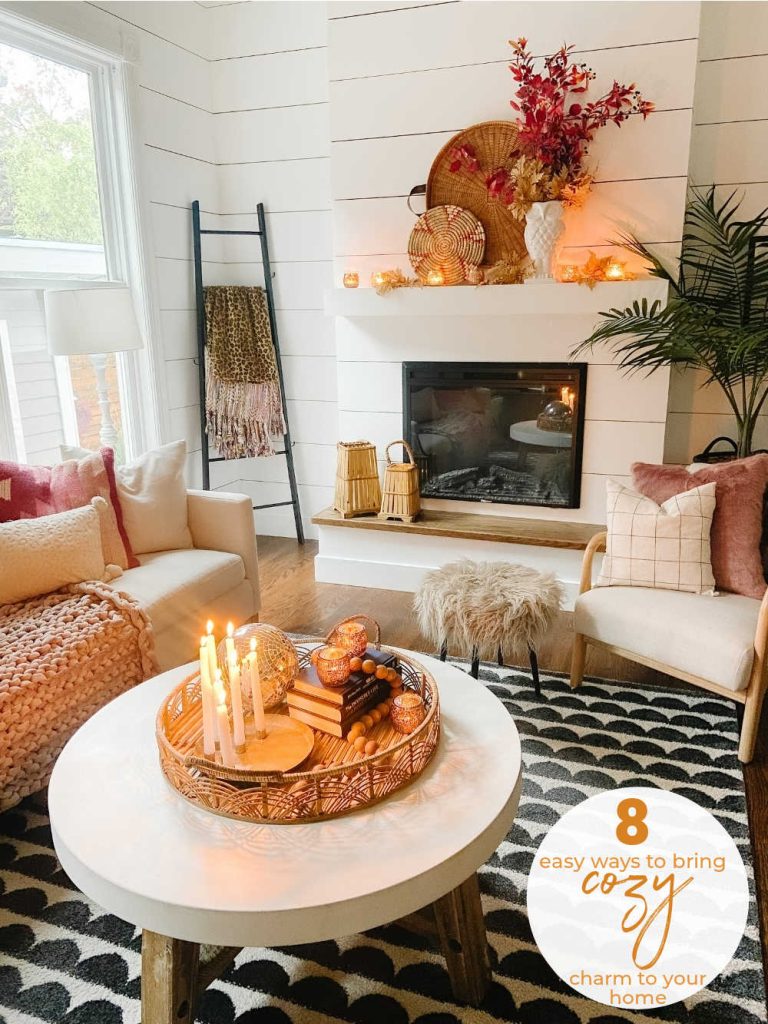 Easy Early Fall Decorating Ideas. Wondering how to transition from summer to early Fall? Here are some easy ideas with no pumpkins!
Welcome Home Saturday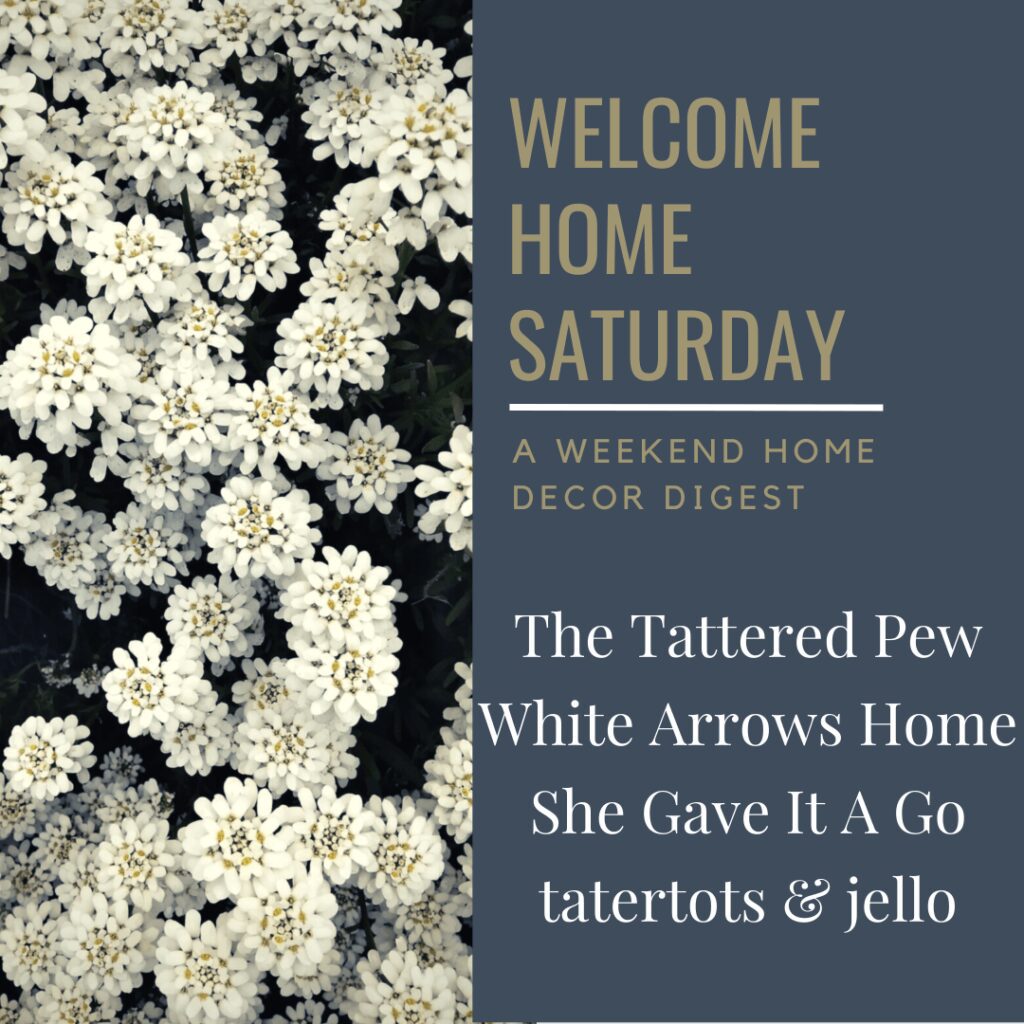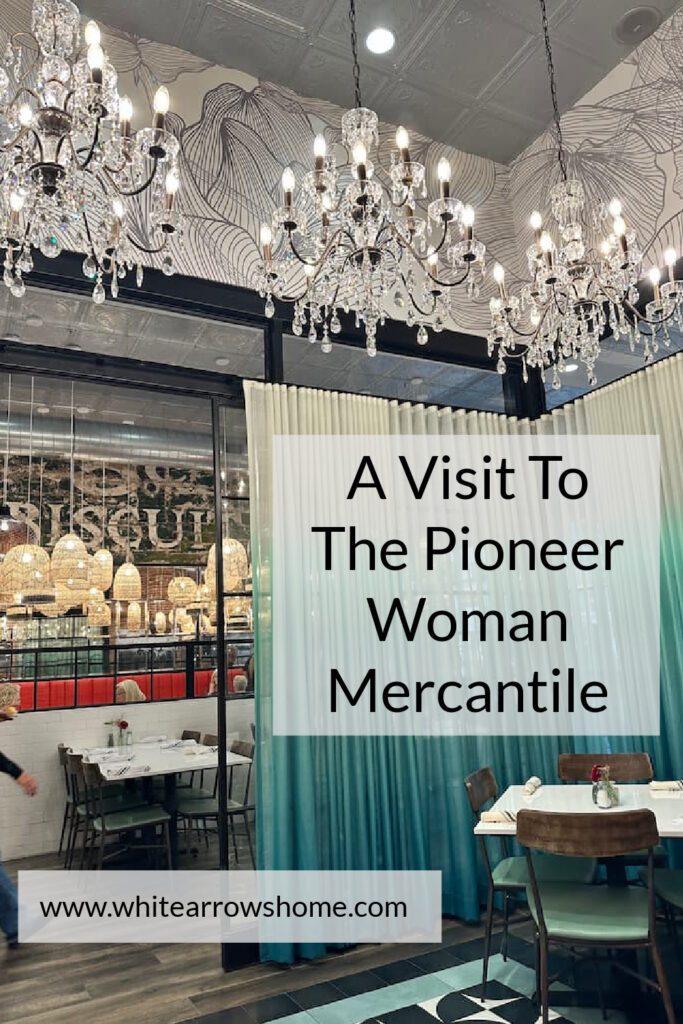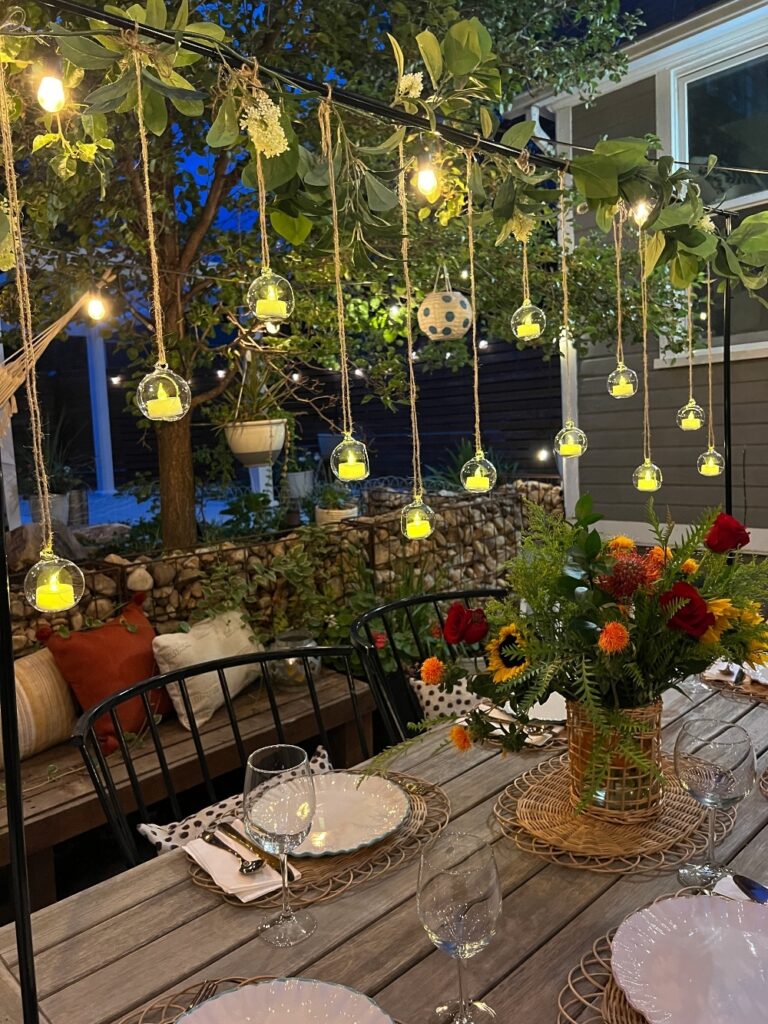 Pin Cozy Ideas for Later!
Pin these ideas to easily find them later!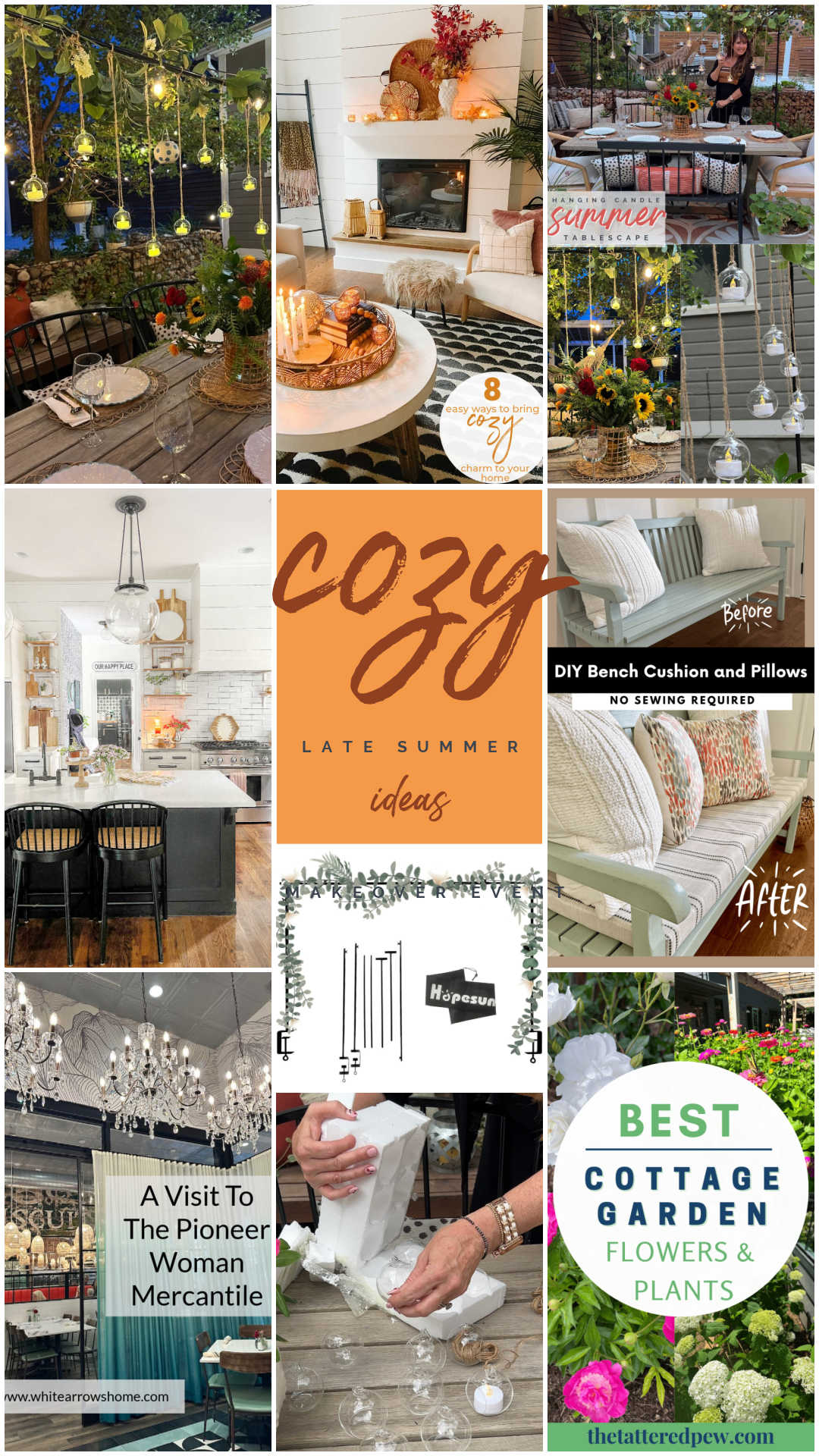 What are YOU loving this week?
Let us know in the comments!
xoxo