Are you all decorated for Christmas??
I just love this time of the year. And it's so fun because this year I also got to decorate the #1905Cottage for the holidays. I just love that little home that we have been renovating!!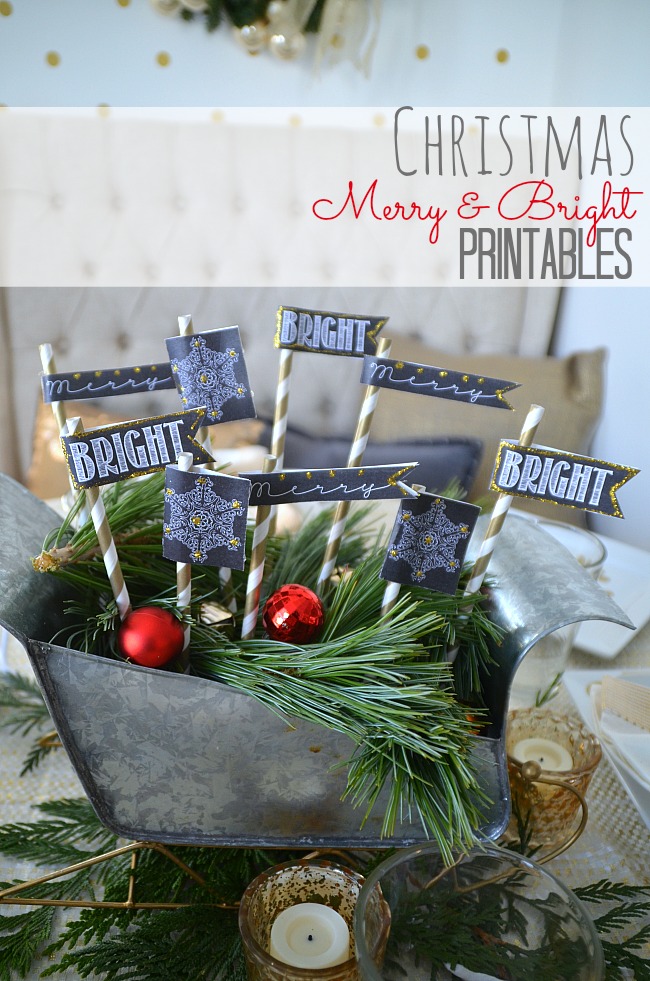 Hello!! I'm so excited you are here.
If you are visiting from The Chronicles of Home – thanks for stopping by. Isn't Jennifer's home amazing??
I'm excited to be participating in the Home Tour from White Buffalo Styling! Be sure to check out ALL of the amazing homes linked up. They are so inspiring!!!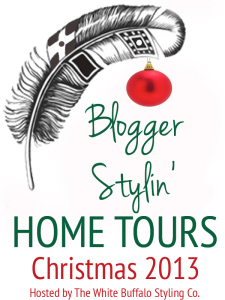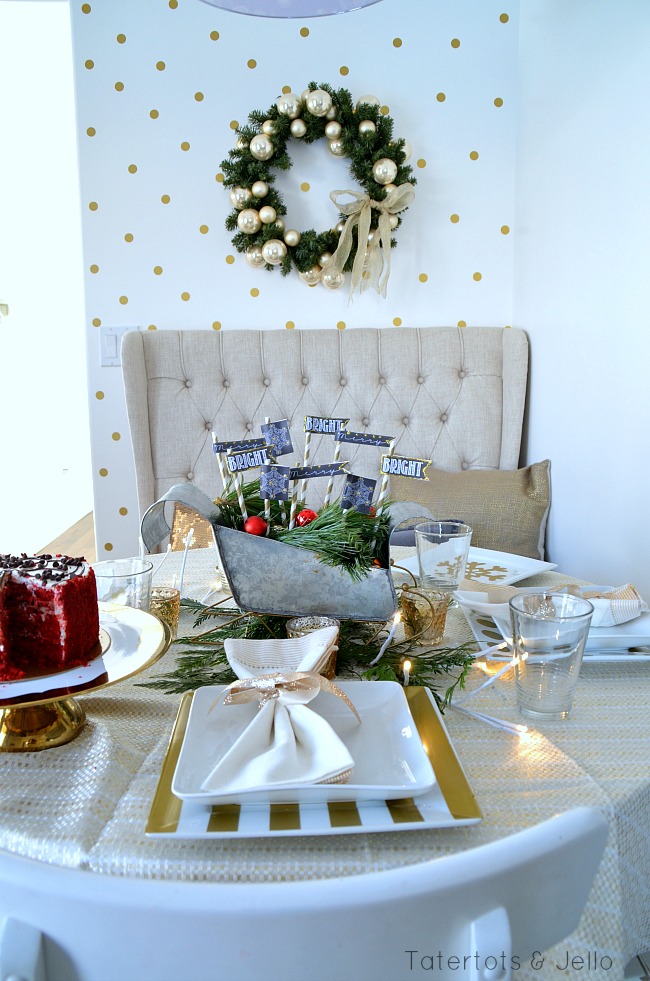 This is the little banquette area that we carved out of an awkward closet space. I just love the upholstered bench that I found from Overstock. I added some shiny gold pillows, a gold tablecloth and some napkins. The plates are plain cheap plates and all I did was print off some gold vinyl and adhered it to the plates, creating chargers. Of course, you don't want to put these in the dishwasher, but you can wipe them down with a damp cloth.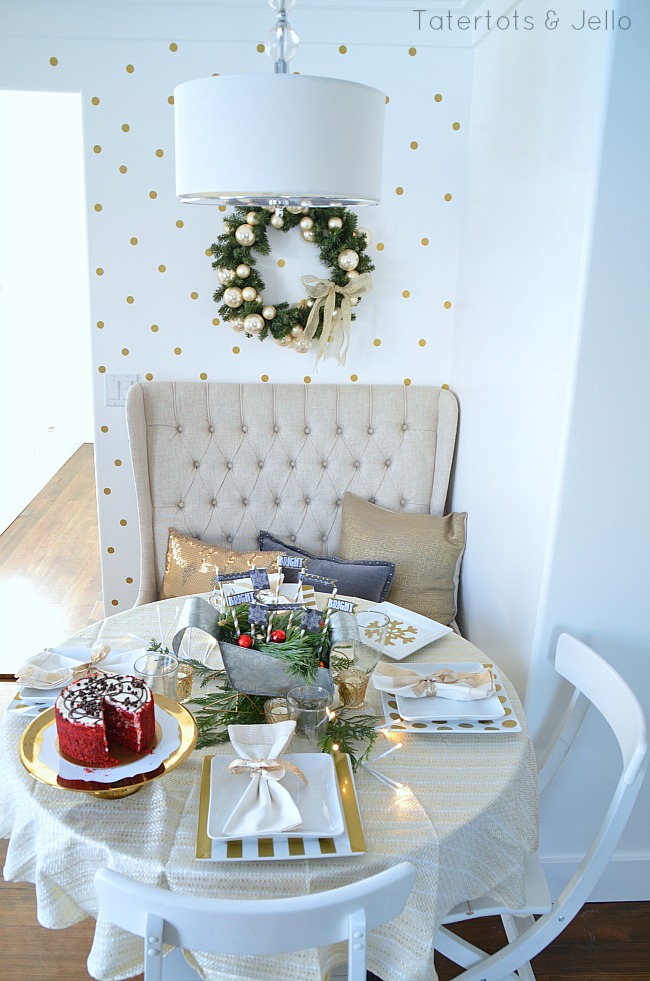 And I created a little happy centerpiece. I got the sleigh from Bath & Body Works a few years ago. I just added a Styrofoam block to the bottom and covered it with pine boughs from a tree in my yard. Then I printed off the flags, hot glued them onto some stripey straws and added a little glitter glue. I love the way it looks in the middle of the table.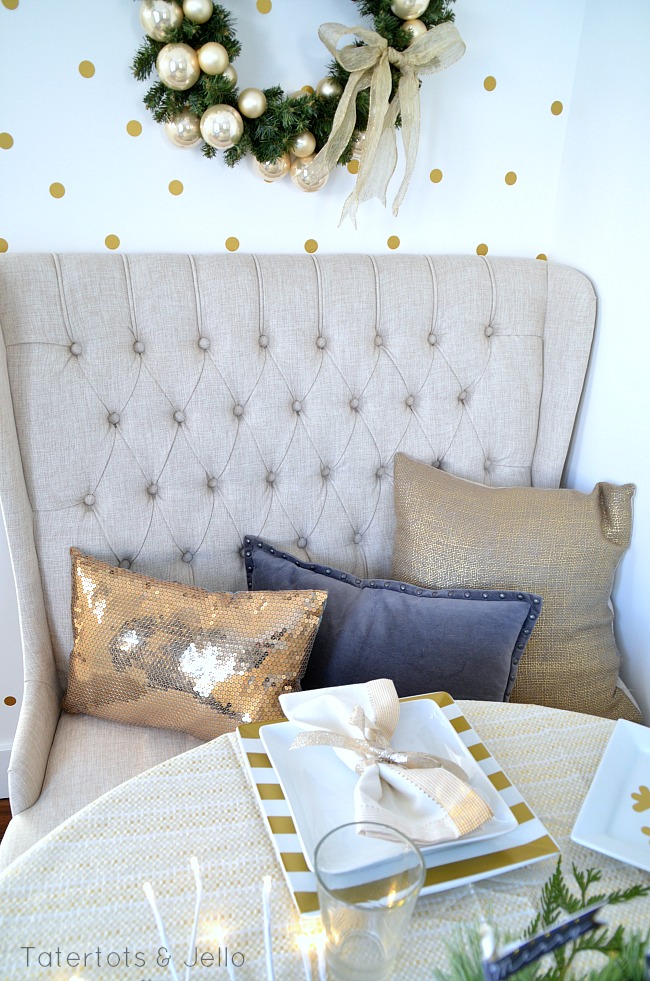 I also added some gold stickers to the wall behind the banquette. You can get these from Shelley @HouseofSmiths vinyl shop. I just love these gold stickers. There are so many decorating projects you can use these for. And the best part? When you are ready to move onto another idea, all you have to do is peel them off!!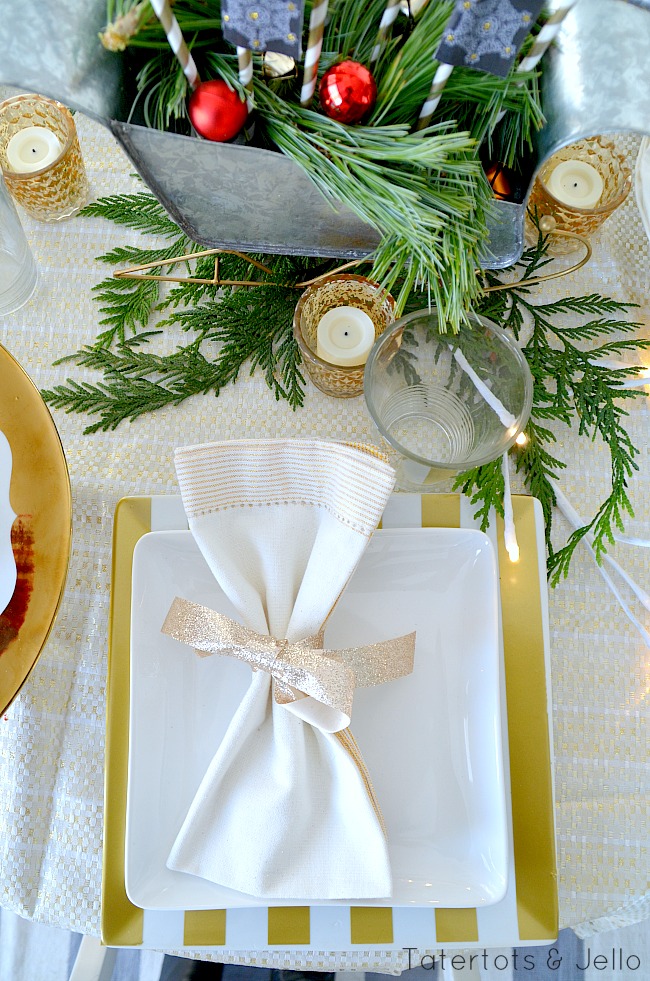 Here are a few other little areas all decorated up at the #1905Cottage: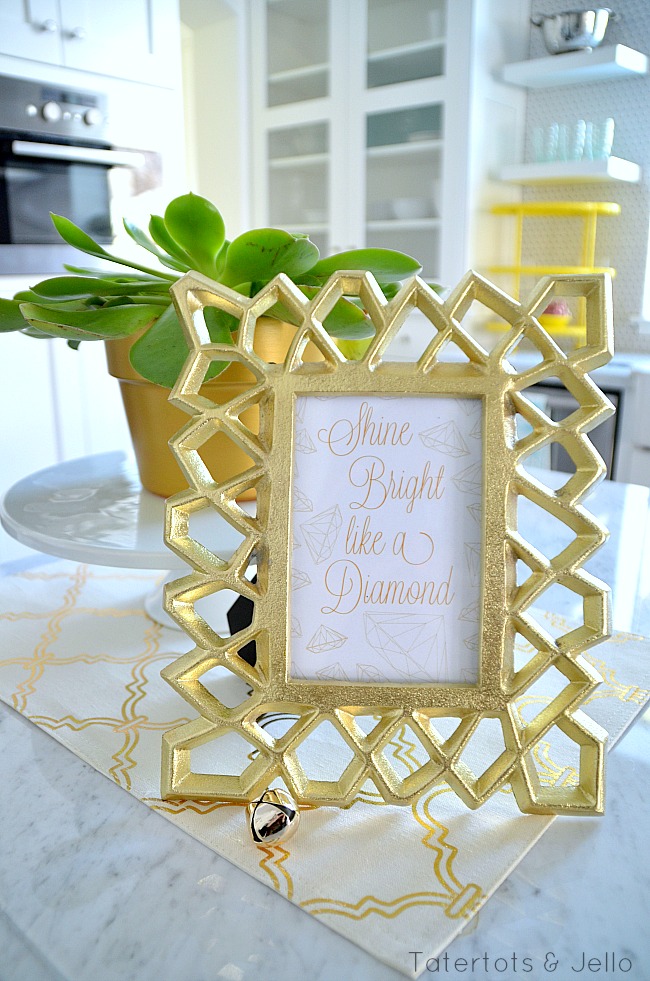 The print is from RoseCourtneyRose, I picked it up at the #BrightNight event – so fun!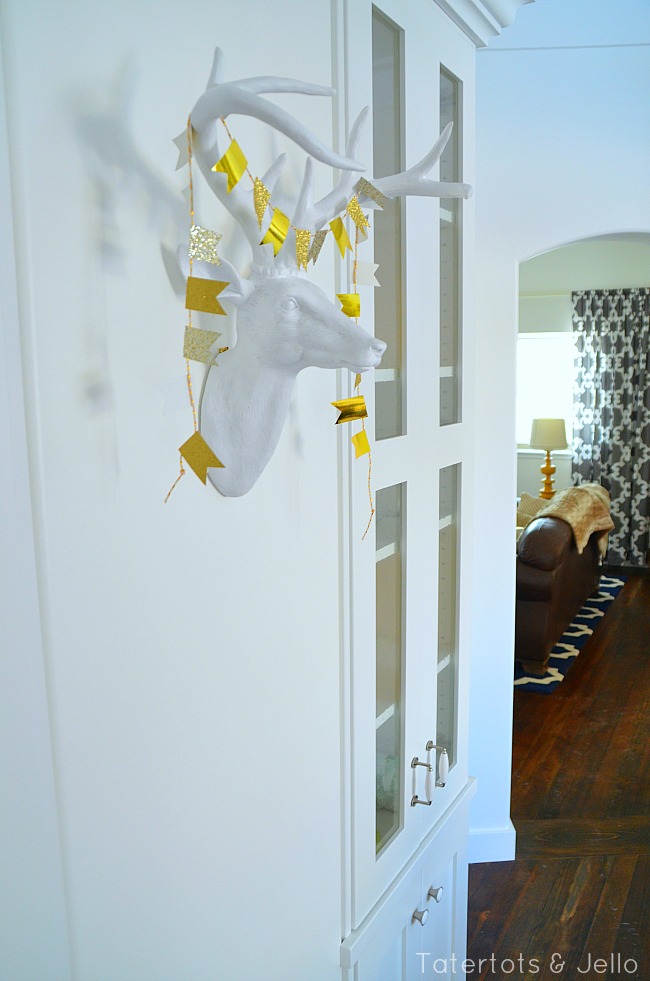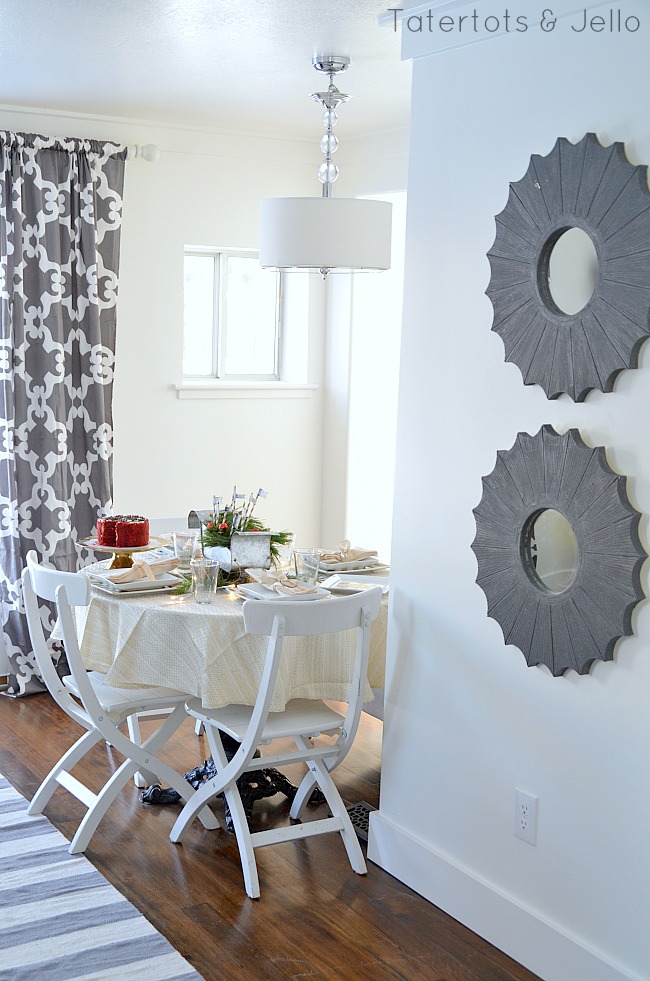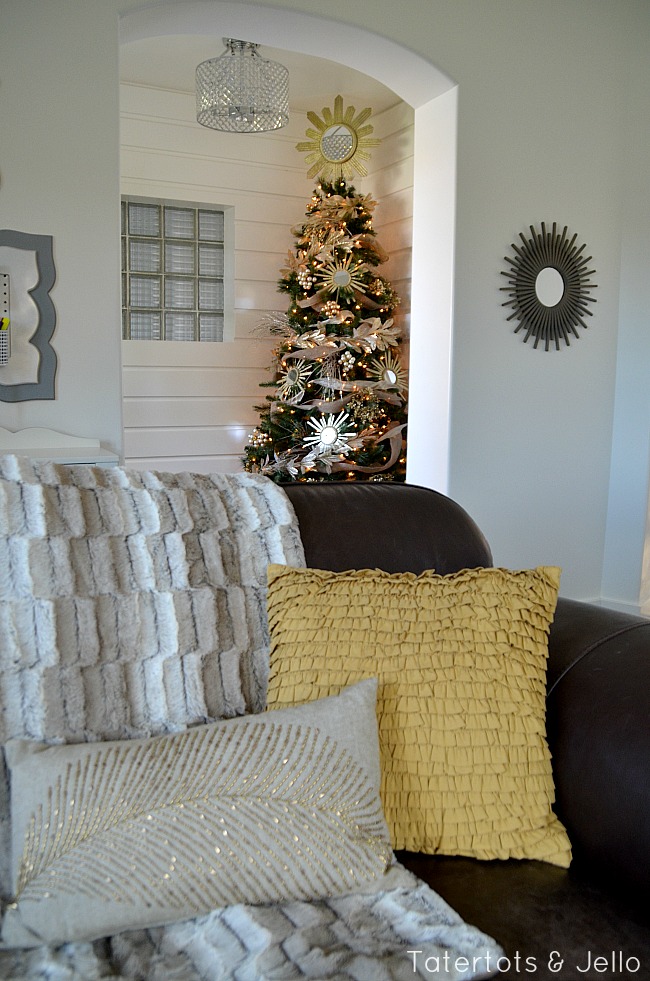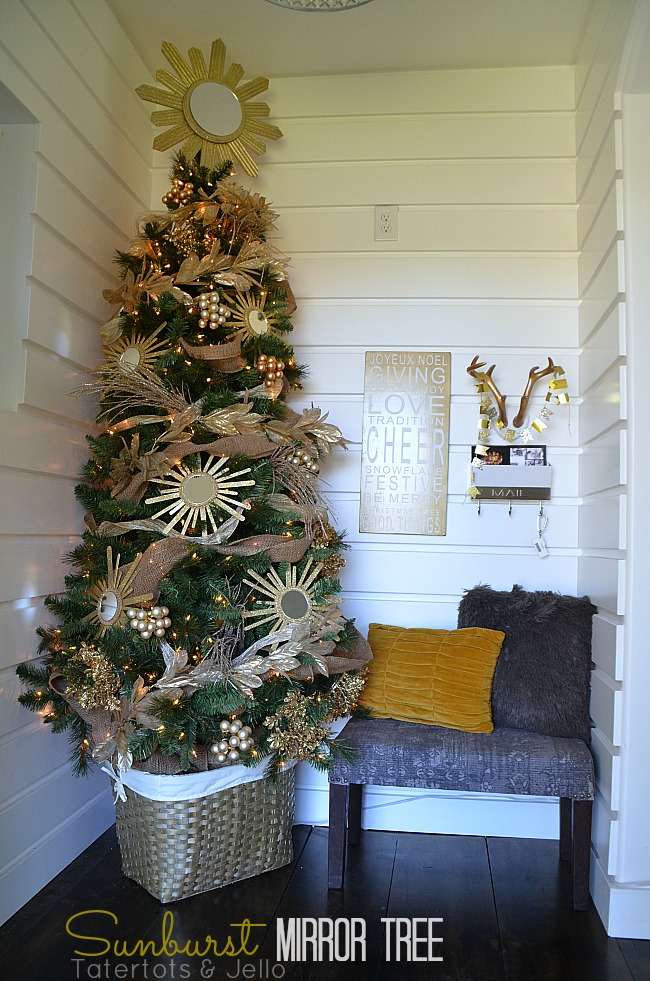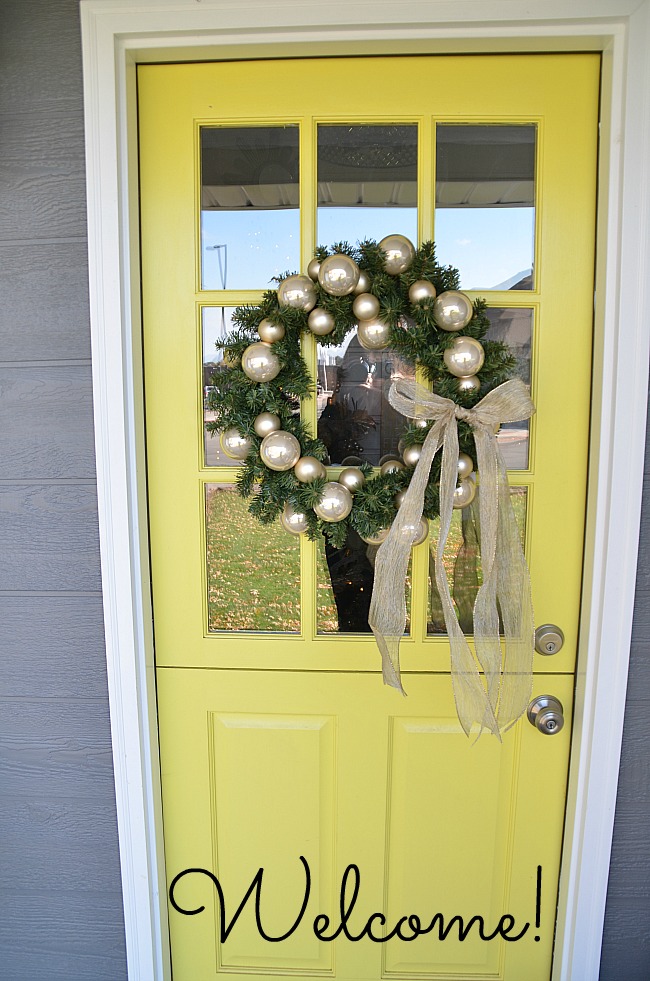 And I'm having my 4th Annual Cookie Exchange this coming Tuesday. I hope you can come!!!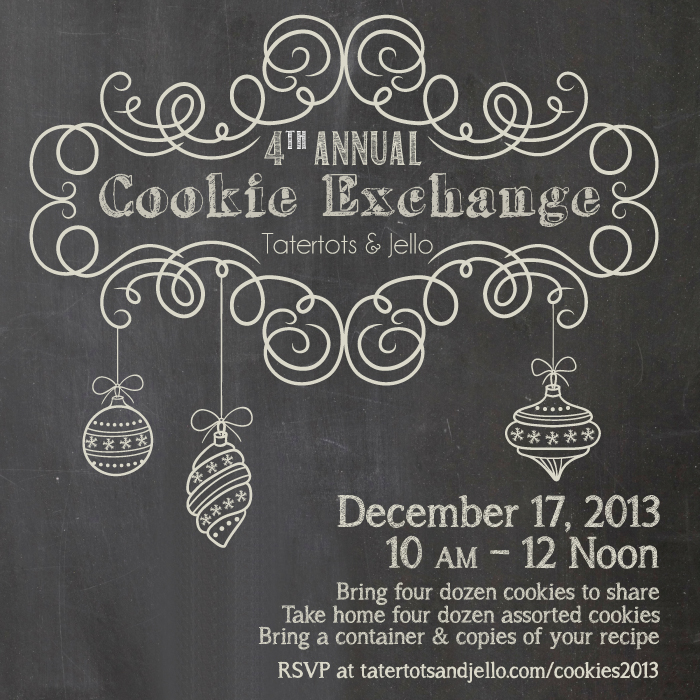 And here's our Christmas main house tour, in case you want to check it out: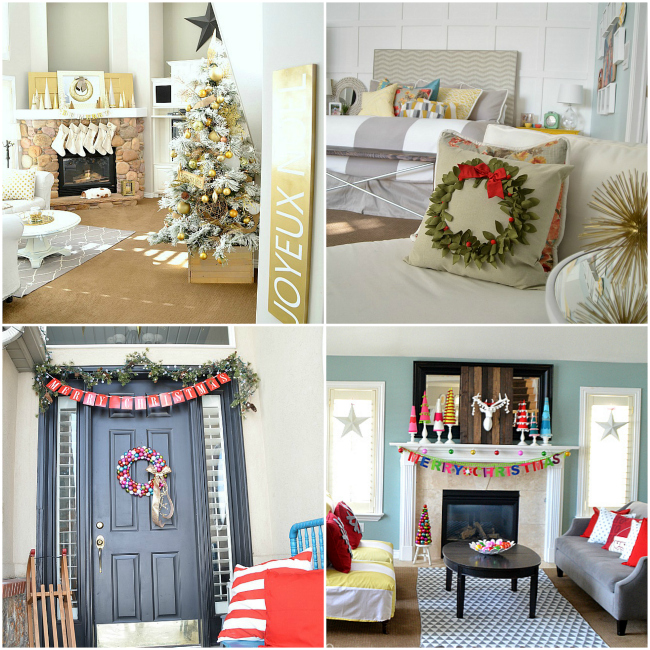 And next up on the tour is Kristin from The Hunted Interior!!
Be sure to check out these amazing homes on the Blogger Stylin' Home Tours – they are really so inspiring!!!
Monday:
And here are the printables!
Just right-click the image below or this link and choose "save as" to download the PDF. (For personal use only.)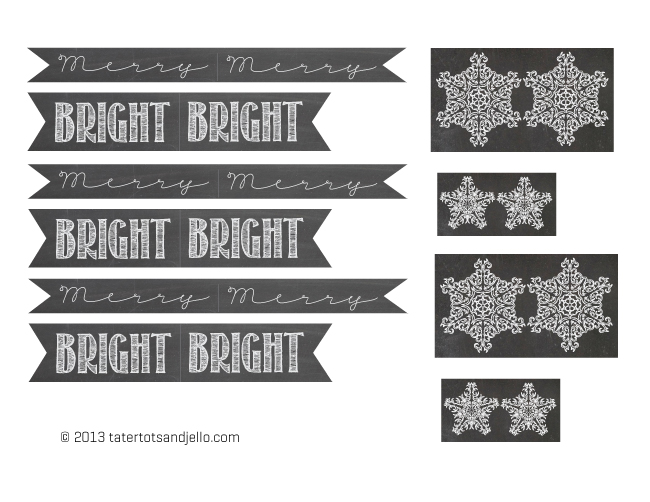 Have a Beautiful Day!
xoxo

PS: I've linked up this post to these fabulous blogs this week!