Butterfinger Skeleton Cookies & Cookie Cups
Halloween is so much fun in our new neighborhood! All of the houses are decorated and there is SO much going on. I can't wait for all of the Halloween parties and festivities. I am always looking for new ways to celebrate the spookiness of Halloween.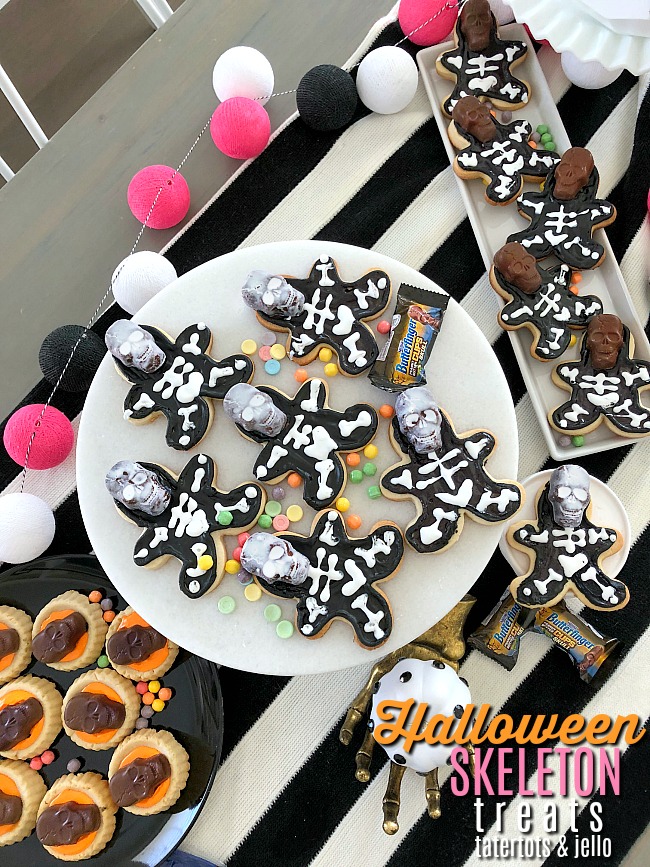 So when Nestle contacted me and asked me to make an edible treat using their SKULL Butterfingers I was excited! I thought the skulls would be perfect on Halloween Skeleton Cookies! We love Butterfinger crispety, crunchety, peanut-buttery flavor drenched in a smooth milk chocolate coating. And as a mom I love knowing that Butterfingers are free of artificial flavors and colors. I love their flakey texture and chocolatey taste!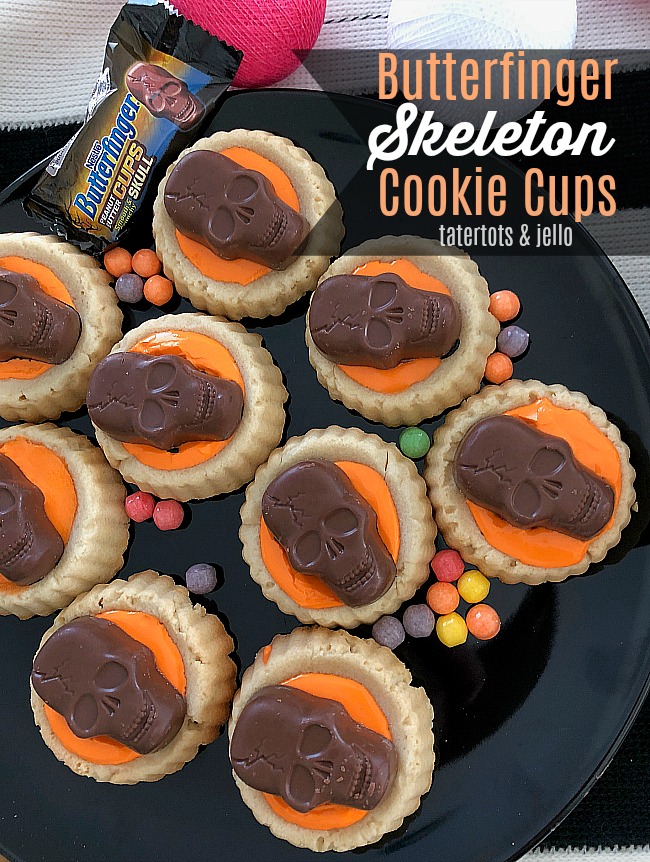 The clever part of this cookie recipe is that you probably already have the cookie cutter – a gingerbread man. The gingerbread man cookie cutter also is perfect for making skeleton cookies! And I have the most AMAZING sugar cookie recipe that my friend Amy shared on my blog. It makes sinfully good sugar cookies that are FOOL PROOF. So break out your cookie cutter and give these Butterfinger SKULL Skeleton Cookies & Cookie Cups a try! They are the perfect addition to YOUR Halloween parties OR make up a batch and deliver them to your neighbors. I have an adorable "You've Been Spooked" neighbor printable idea on my site too. Print them off and deliver these cookies to someone in your neighborhood!
Here's how to make Butterfinger Skeleton Cookie Cups: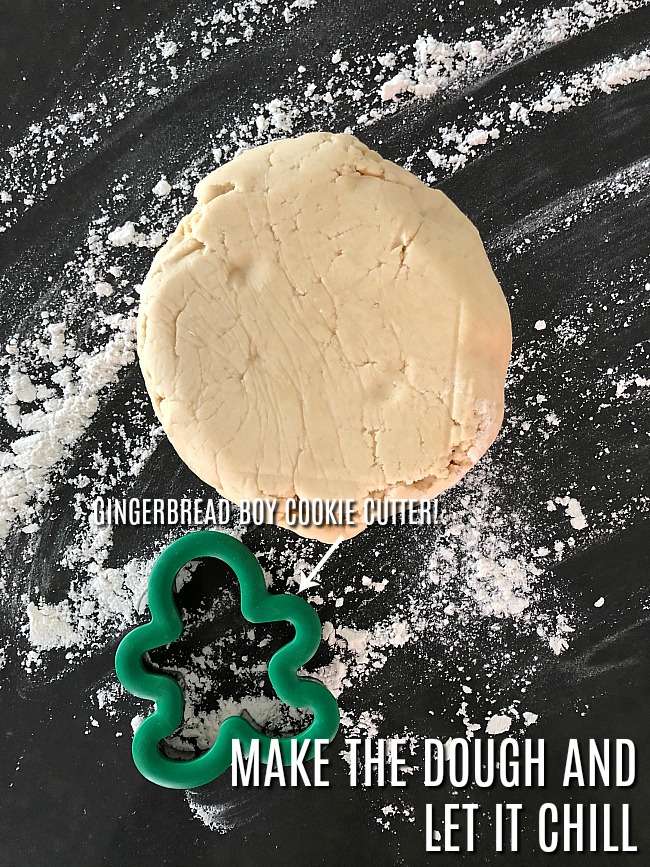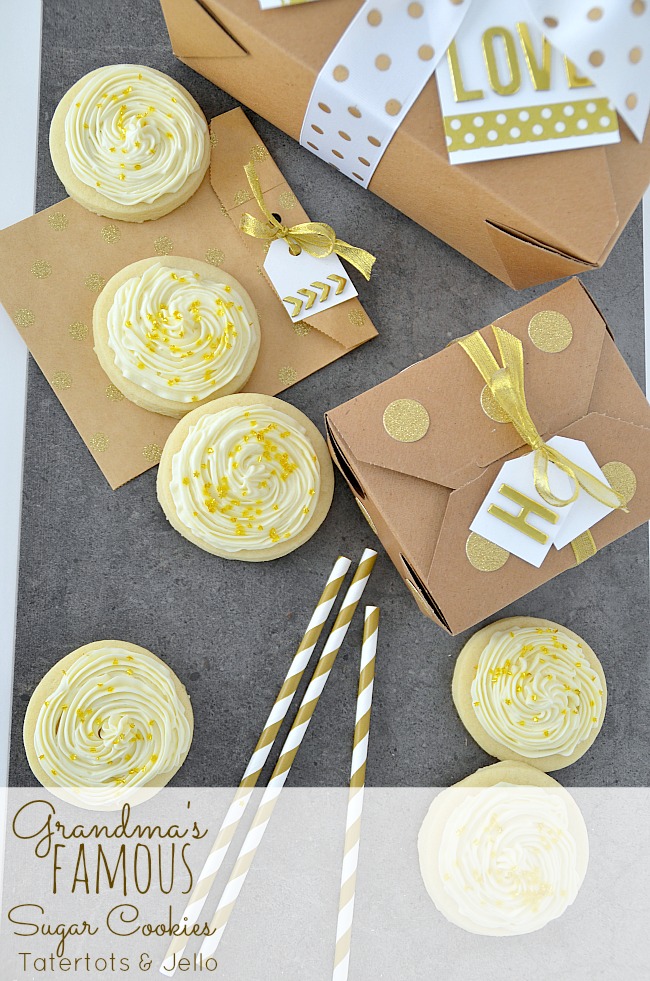 Other supplies you need to make Butterfinger Skeleton Cookie Cups —
Black Frosting,
White Frosting,
Orange Frosting,
Butterfinger SKULL Fun Size Candy Cups
Make the dough a couple of hours or the night before you want to make the cookies. It works best if it is chilled. The secret to making cut-out sugar cookies is you OMIT the Baking Soda so your cookies don't puff up!!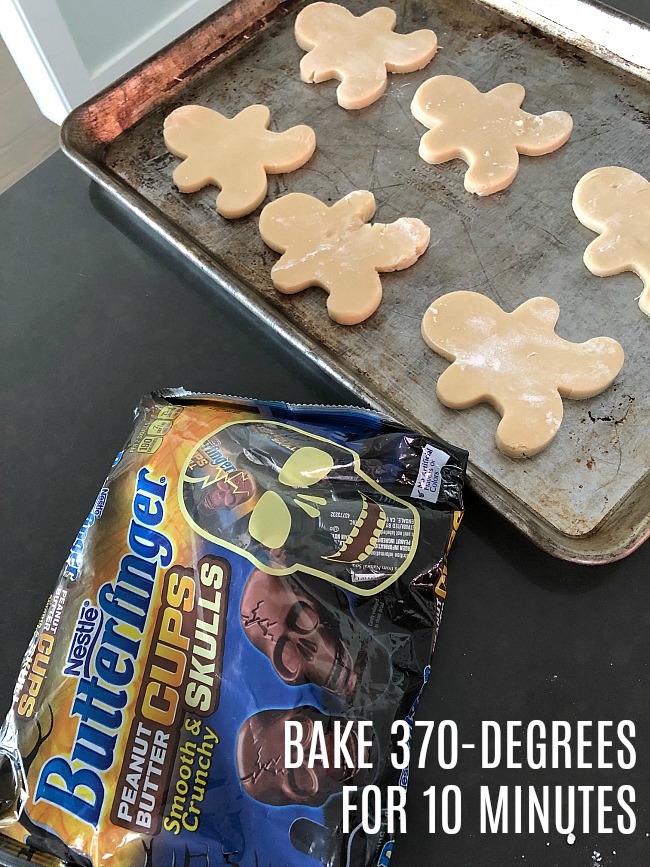 Make the cookies according to the directions.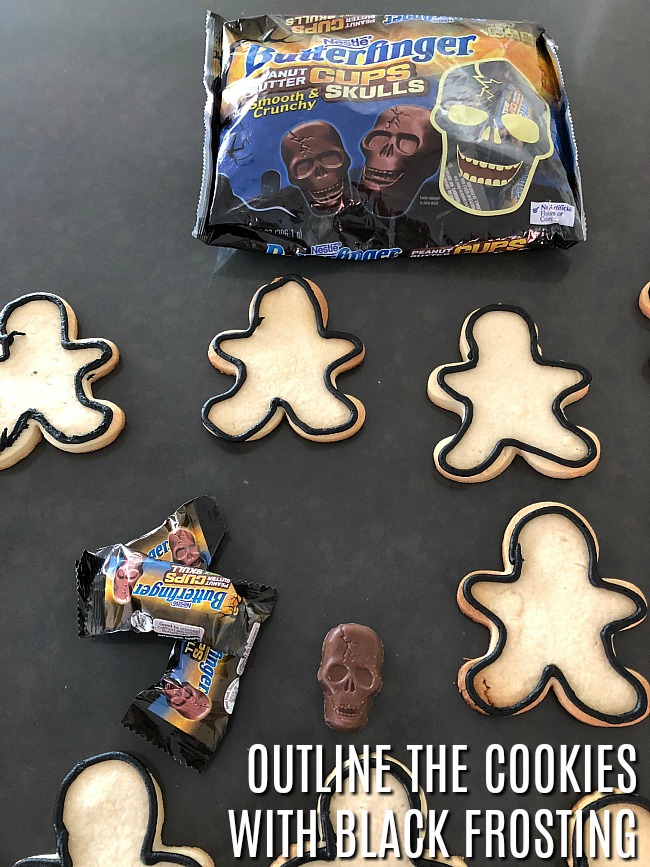 The outline each of the skeletons with black frosting. You can use frosting that you buy with a tip or make your own and put the frosting in frosting bags and use a small decorating tip.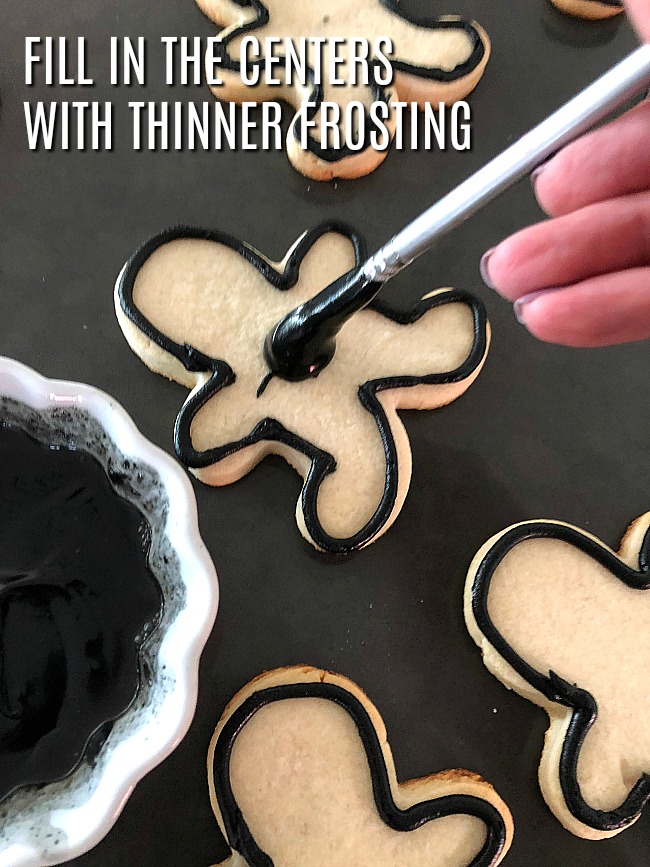 Then fill in the cookies with frosting that is thinner. I added water to my frosting and then smoothed it on the cookies with a small paint brush.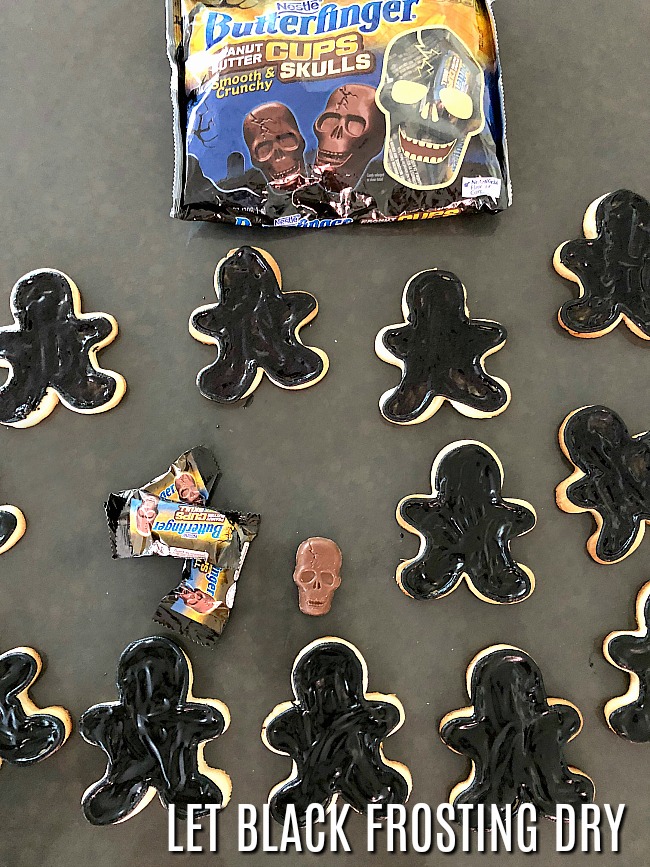 Once the cookies are frosted. Let the frosting dry for an hour or so.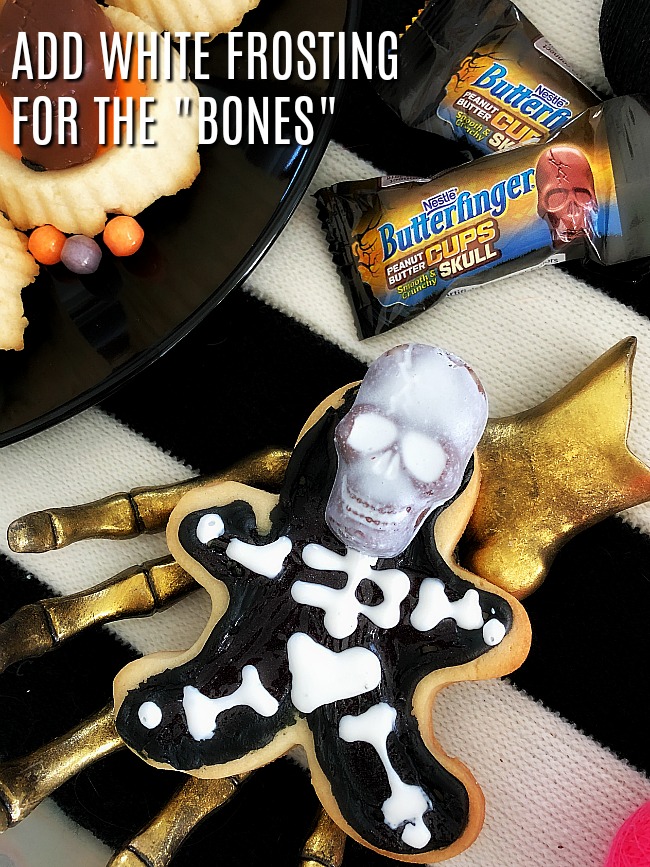 Then I added the "bones" with white frosting. It's basically a heart shape at the pelvis and then lines at the arms and legs and dots for the hands and feet.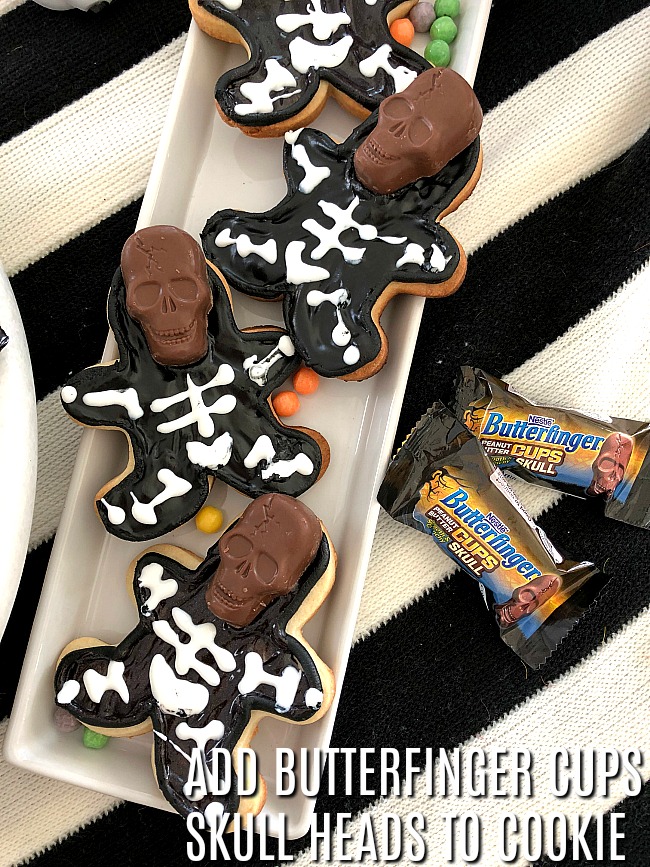 Then I added the Butterfinger Cups Skulls as the heads. On some I dipped the heads in thinned out white frosting to make them a little spookier. You can do this or you can add them right from the package like they are in the picture above. Either way they are too cute!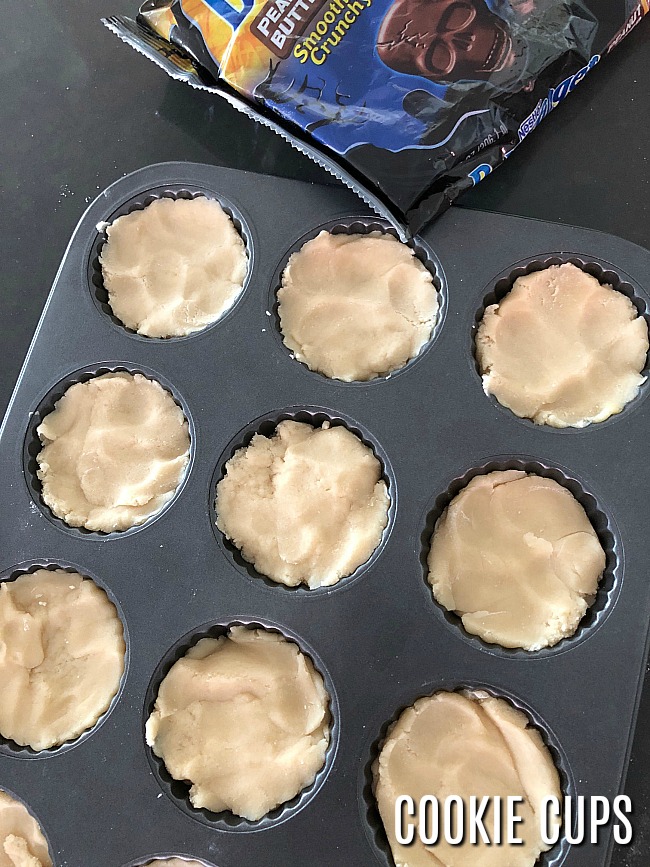 If you want to make even easier SKULL cookies, consider making cookie cups! You can use a regular muffin pan to create them or one with fluted edges like I did!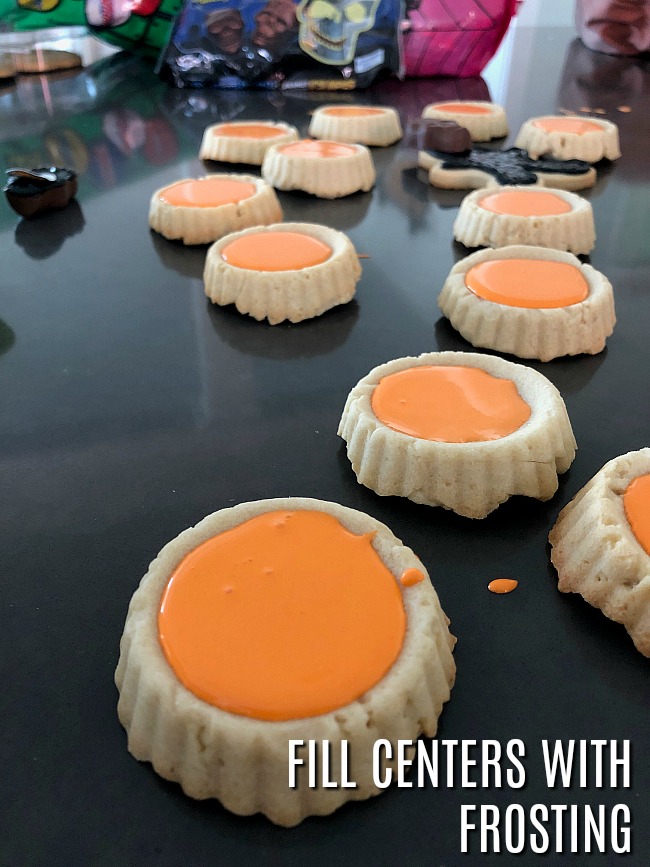 If you want to make these, just add the dough to the muffin tins and press it down firmly. Let it bake at 370-degrees for 10 minutes. Pop them out and fill the centers with frosting and add the skulls!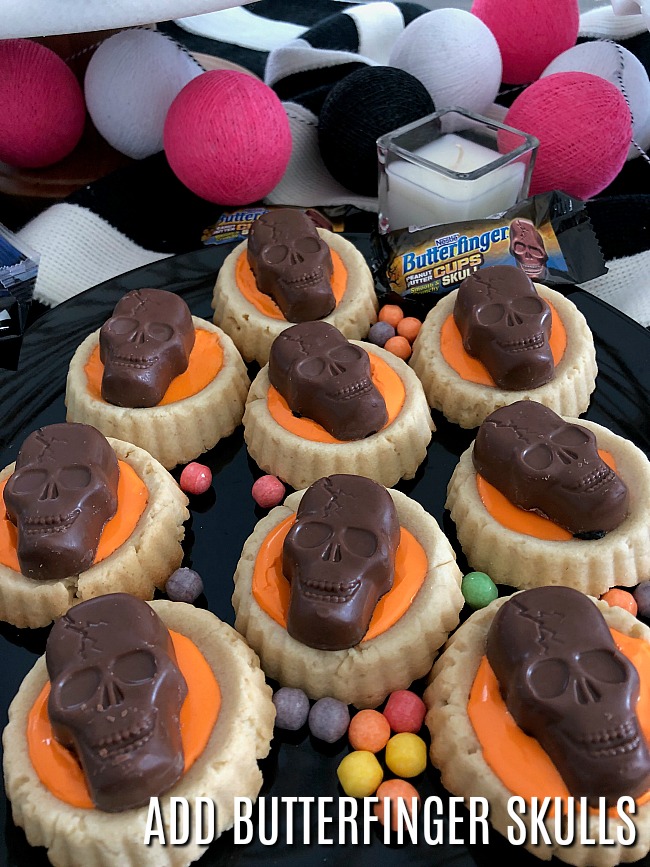 Now you have the perfect Halloween cookies for parties or to hand out to friends or neighbors! Your family and friends will LOVE these delicious and festive treats!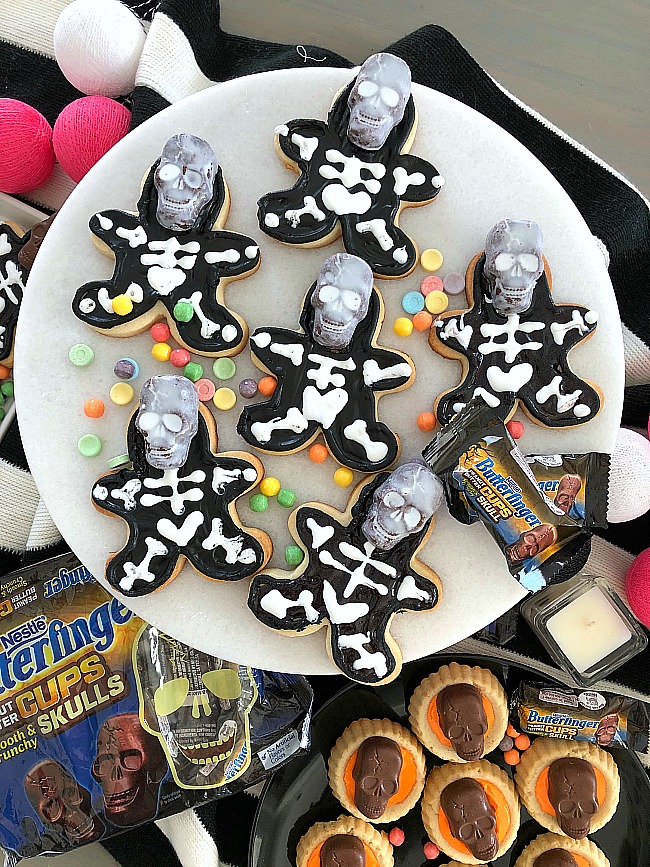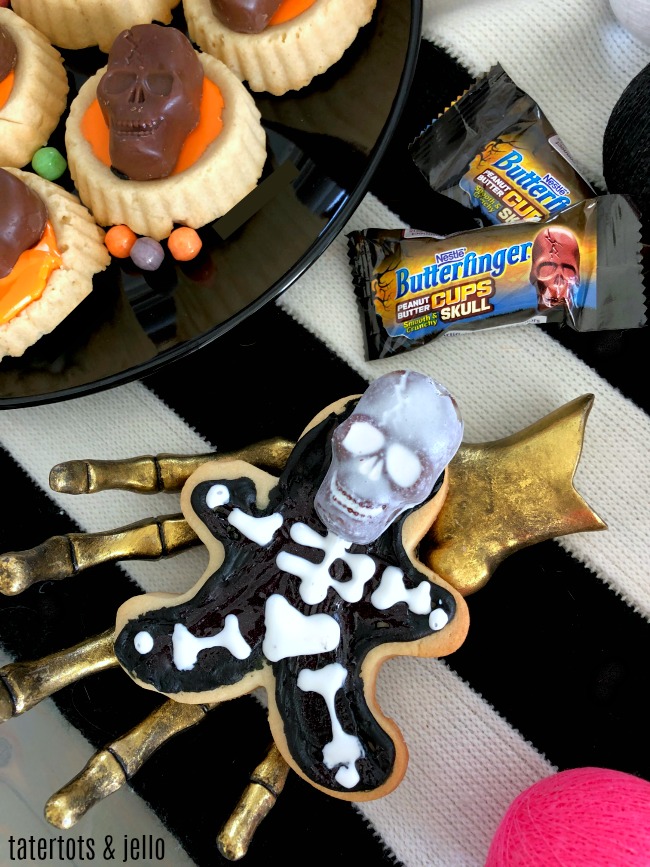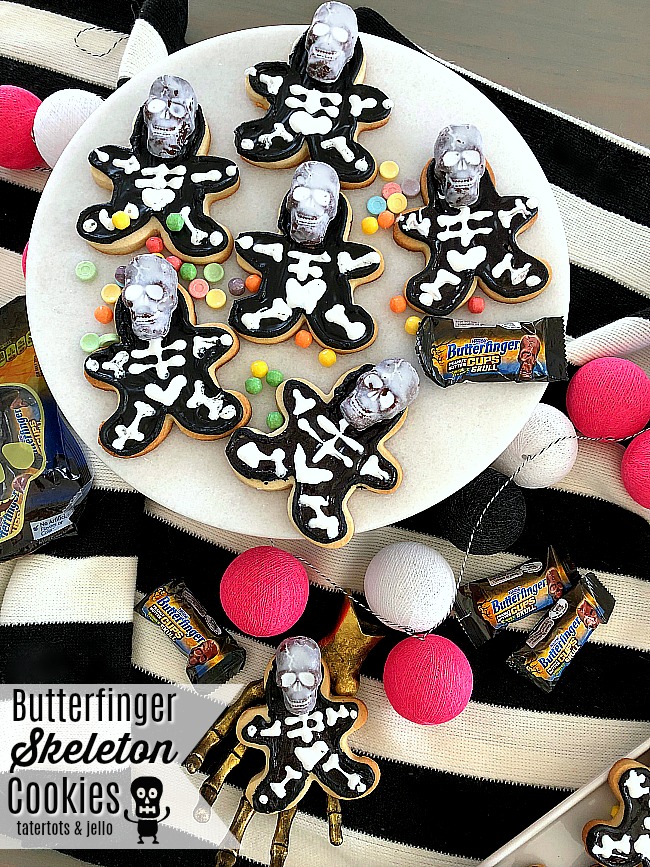 You can find Butterfinger Cups SKULL bite-sized fun size bags at retailers nationwide. Butterfinger Peanut Butter Cups Skulls Fun-Size come individually wrapped in an 10.8oz laydown bag, with 18 Skulls set – they are the perfect size to give out to trick-or-treaters this year!
Also Nestle has some awesome BIG bags of candy (450 in a bag in some sizes) in case you get TONS of ghosts and goblins at your house like we do! Not only Butterfinger, but also Nestlé Crunch, Baby Ruth, SweeTARTS, Nerds, & Laffy Taffy. It's so nice to have enough candy on hand for everyone on Halloween night!
Have a SPOOKY Day!
xoxo

This is a sponsored conversation written by me on behalf of Nestlé. The opinions and text are all mine.