Couples, Dog Halloween Costume Idea – Salt, Pepper, Paprika
Halloween is coming up fast! We love to make our own costumes. One of the favorite places my teenage and tween daughters love to shop is Savers. It's a great place to find bargains and items to DIY!! Did you know Savers also is an AMAZING place to get costumes of all sorts!! I didn't realize how many ready-to-wear costumes they have!! Savers contacted me and asked us to go to our local Savers store and create a DIY costume using new and used items from the store. We had SUCH a fun afternoon there!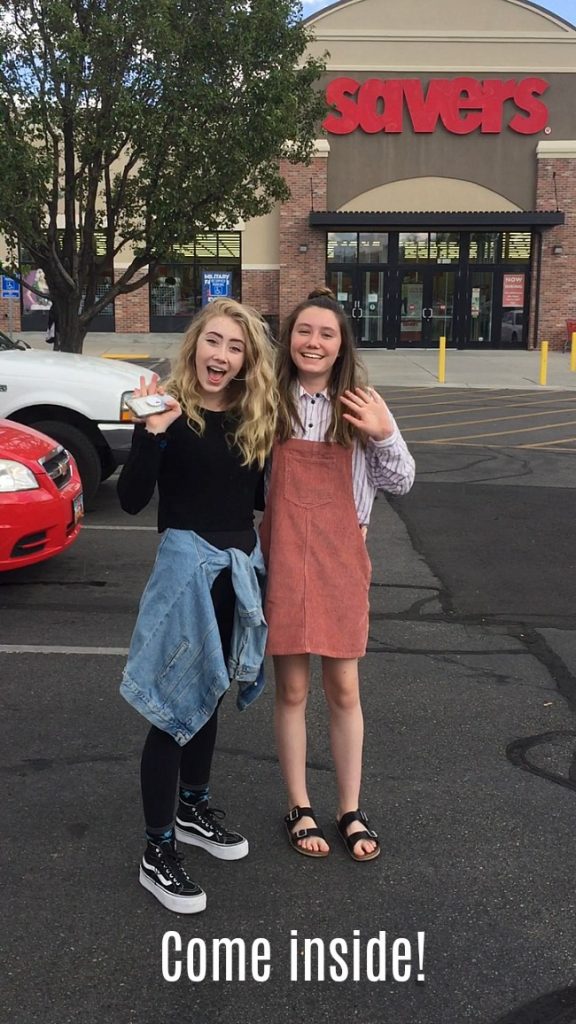 My daughter and her boyfriend really wanted to create a couple costume, but take it even ONE step farther. My daughter and our dog Trixie are very attached and Hannah thought it would be SO fun to make a costume for the three of them – she, her boyfriend and her dog. I thought this was an awesome idea!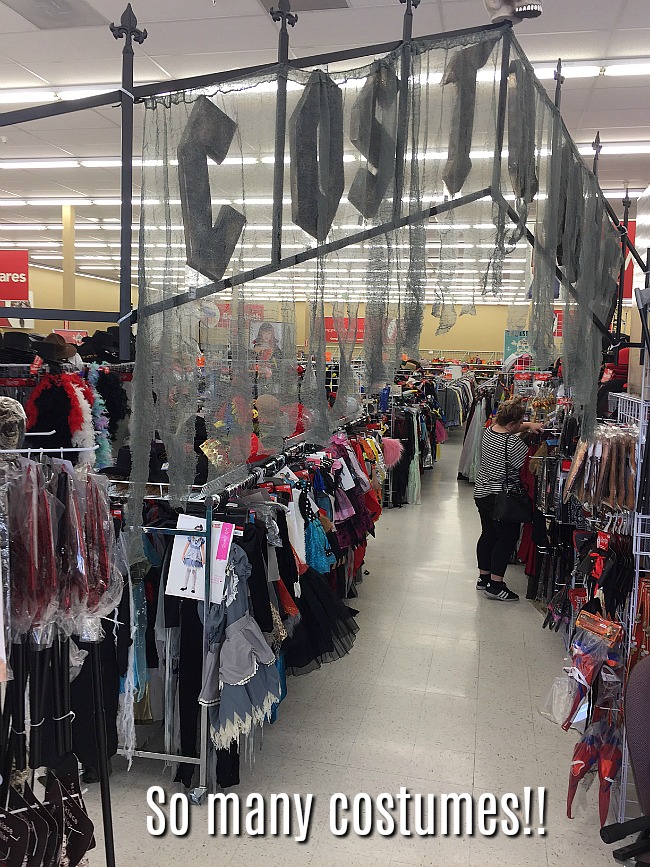 Amazing selection of brand new and gently used costumes

So we set off to Savers! We made a little video to show you our adventure there!

I was amazed at the HUGE costume space inside of our Savers. Did you know that each Savers, Value Village and Unique Store has their own Costume Consultant?? Ours even has more than one! They are really creative people who are on hand at the store specifically to help people find the PERFECT Halloween costumes. How fun is that?? Our consultant was the cutest girl named Aspen. She was hired to be the Halloween consultant and she LOVES it. She had all kinds of costume displays set up and she said that she loves working there because she loves Halloween and she can dress up every day as something different. What a fun job!!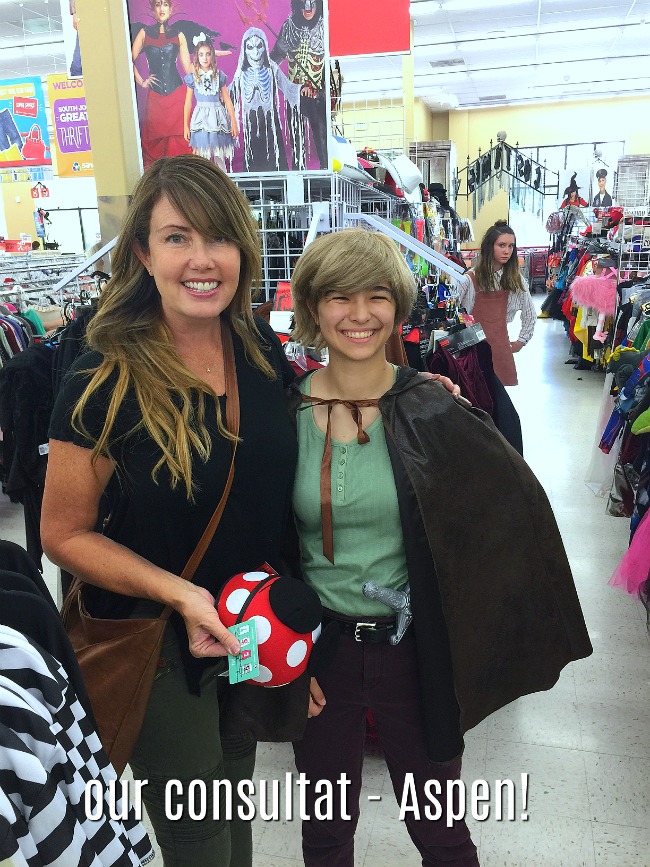 She showed us all of the cool items. There are lots of costumes ready to go like pirates, fairies, witches, medieval times,etc. Also there are costumes for EVERYONE — infant costumes, kids, teens, adults, even DOG costumes. There are also TONS of accessories like makeup, wigs, swords, fake weapons, wings, hats. Everything you can image. The prices are really affordable and everything is brand new. They also have a section that is used costumes like used tutus and they are all clean and ready to wear.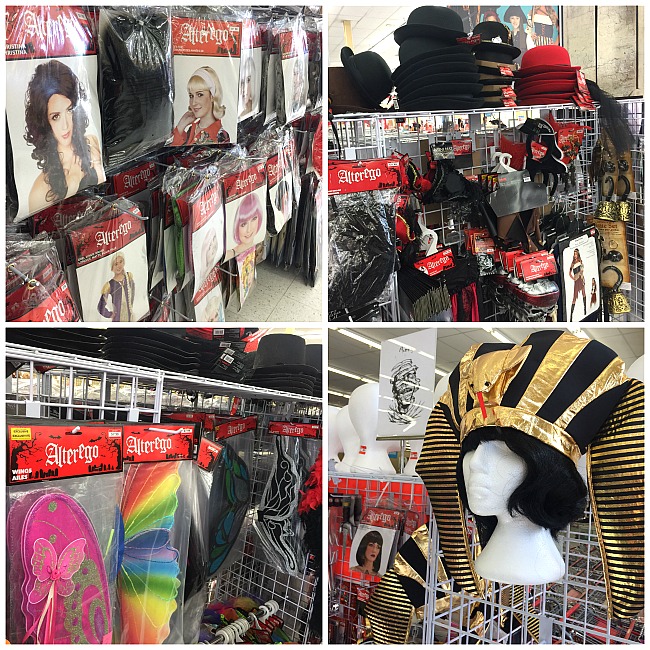 We decided to have Hannah, her boyfriend and our dog Trixie be Salt, Pepper and Paprika. So we looked for white, black and red items. For Hannah we found a white used shirt in the regular shirt section and then a new white tutu. For her boyfriend we found sweatpants and a sweatshirt in the used section, and for Trixie our dog we found an infants red shirt in the infant used clothes section and a new infant sized red tutu. For hats we used felt bucket hats that were in the Halloween section and then all we did was cover them in aluminum foil when we got home!
Couples, Dog Halloween Costume Idea – Salt, Pepper and Paprika
Here is how we made these DIY Salt, Pepper and Paprika costumes:
We found the clothes and costume items at our Savers Store.
We covered the bucket hats in aluminum foil.
We cut out the words – Salt, Pepper, Paprika using a craft cutting machine and heat-transfer vinyl.
We ironed the heat-transfer words onto each of the shirts for the costumes.
We put the costumes on and we were ready to go!!

Couples, Dog Halloween Costume Idea – Salt, Pepper, Paprika
This costume idea would also work well as a family costume theme!! Mom and Dad can be Salt and Pepper – the kids can be spices like paprika, oregano, thyme, parsley, etc!! It would be a really fun family theme to create!!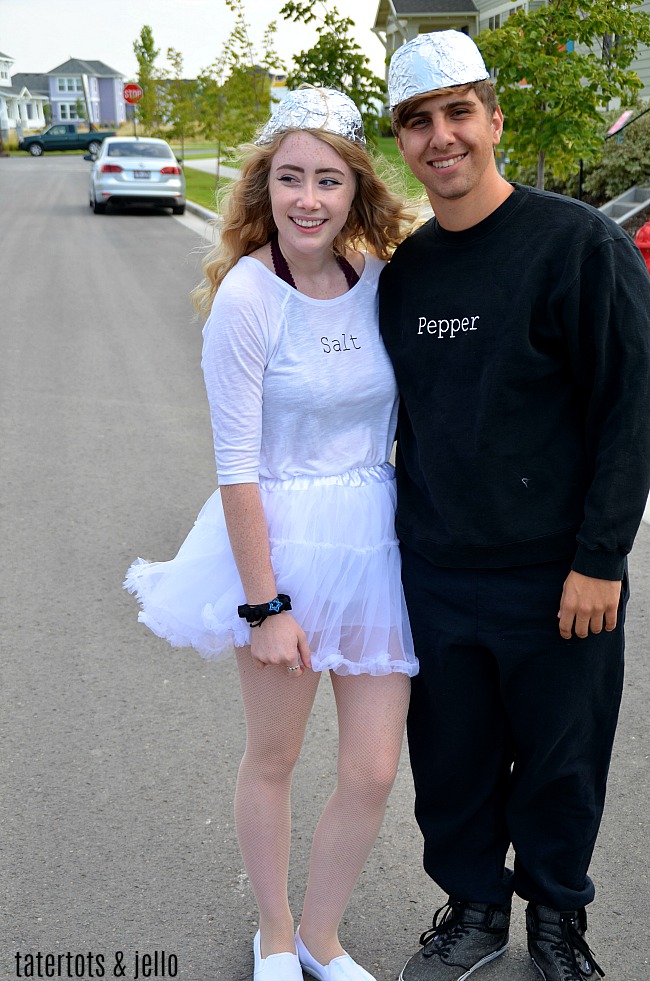 I LOVE that you can create one-of-a-kind costumes!!
Be sure to head over to your local Savers (or Value Ville, Unique Store) in your area. Chat with the local costume consultant and explore the possibilities this Halloween!!!
Follow along with Savers for all kinds of Halloween Costume Ideas and More — Savers Halloween!
Have a SPOOKY Day!
xoxo

This is a sponsored conversation written by me on behalf of Savers. The opinions and text are all mine.