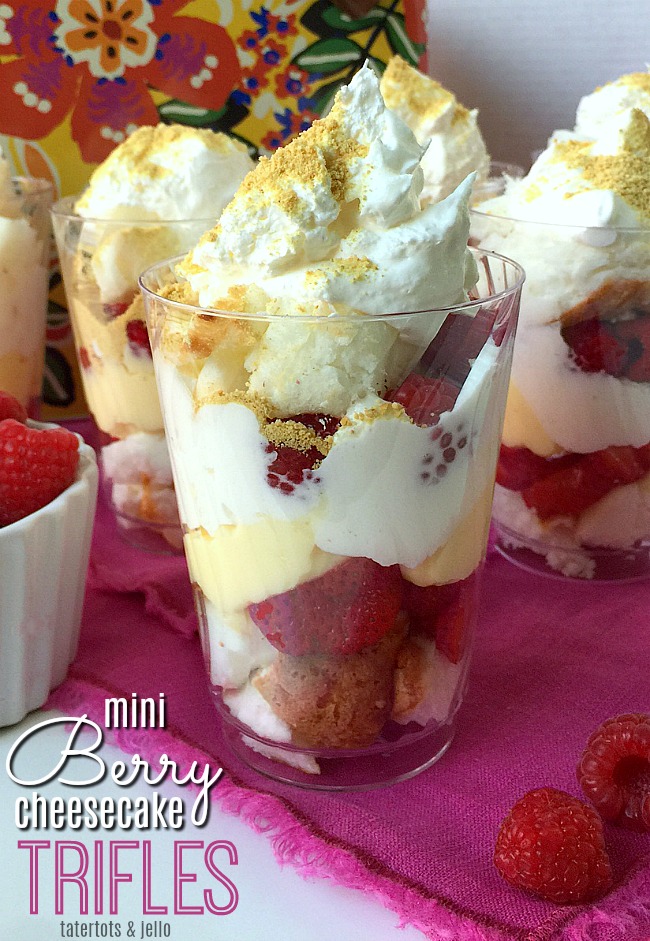 Mini Picnic Berry Shortcake Trifles
Everything looks more adorable when it's tiny, don't you think? One of my very favorite desserts has always been trifle. I love making it during the holidays. We were going on a picnic the other day and I needed to make a dessert that could be portable. I thought it would be fun to make a variation of StrawBerry shortcake but in clear plastic cups.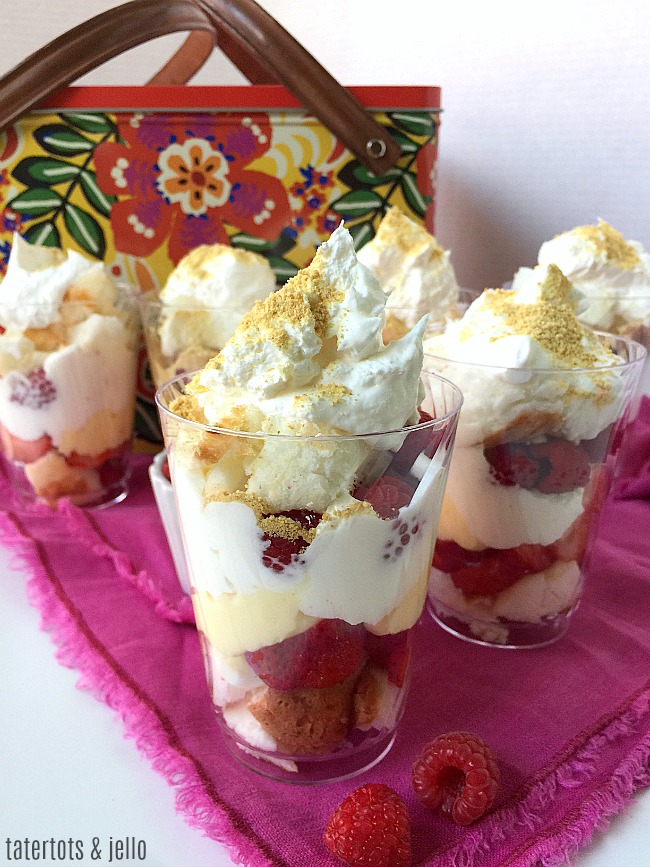 Mini Picnic Berry Shortcake Trifles
I made individual sized trifles with layers of — angel food cake, cheesecake filling, whipped cream and strawberries and raspberries. I added some graham cracker crumbs to top.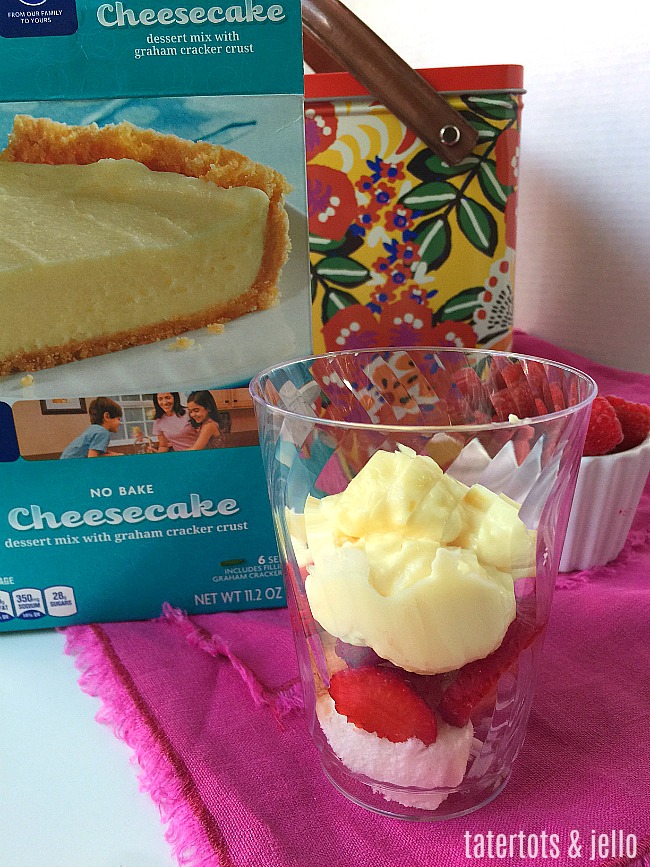 I found nice chinet clear cups at the grocery store and I really was looking for clear cups that had lids, but I couldn't find lids that would fit the cups. So instead of lids, I used the press and seal cling wrap. It worked great!
I tied spoons on the outside of each of the cups with baker's twine. The kids LOVED the dessert. And I loved that it was so easy to make them ahead of time and it was the perfect dessert for a picnic. So clean and easy to serve.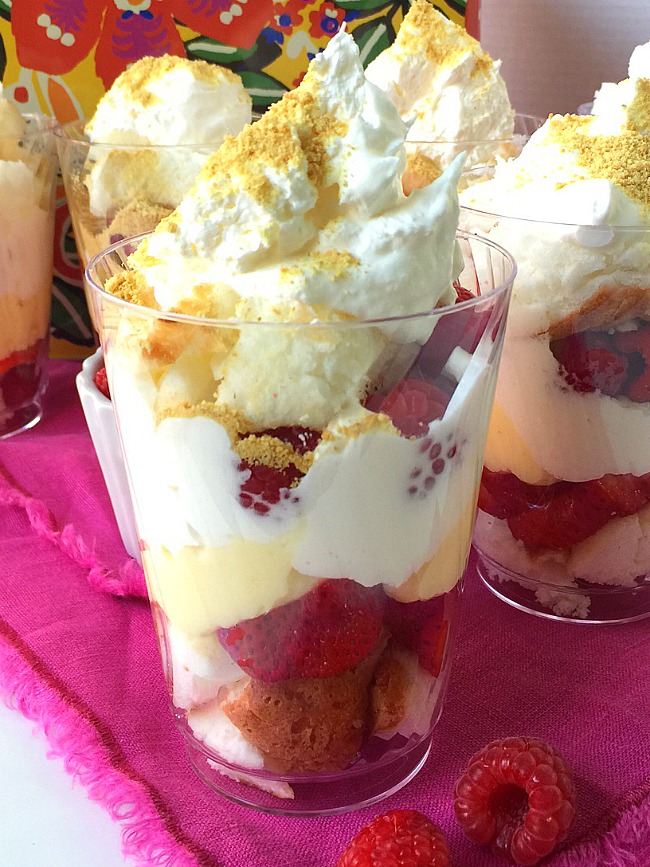 To make things even easier I bought a pre-packaged cheesecake mix. To make the cheesecake filling all you have to do is take the filling mixture and add milk to it. And to top all of the mini trifles off I sprinkled a little bit of the graham cracker crust mix which was also included in the cheesecake package.
Mini Picnic Berry Shortcake Trifles
Here's how you make super EASY Mini Cheesecake Layered Trifles:
You need:
8 clear plastic cups (the ones I used are 12 ounce size)
1 package of cheesecake mix
1 container of Cool Whip
1 angel food cake
1 small box of fresh raspberries
1 small box of fresh strawberries
Mini Picnic Berry Shortcake Trifles

Directions:
Use cheesecake mix to make up the cheesecake filling. Refrigerate until needed.
Cube the angel food cake into 2 inch squares.
Slice the strawberries.
In each cup layer:
Angel food cake cubes
cheesecake filling
strawberries
Cool Whip
raspberries
Angel food cake cubes
strawberries
Cool Whip
Graham cracker topping
Cover with either a lid or Press and Sear Saran Wrap. Refrigerate until you leave on your picnic. Or serve at home without covering.
Here are a few other recipes that would be great to take on a picnic: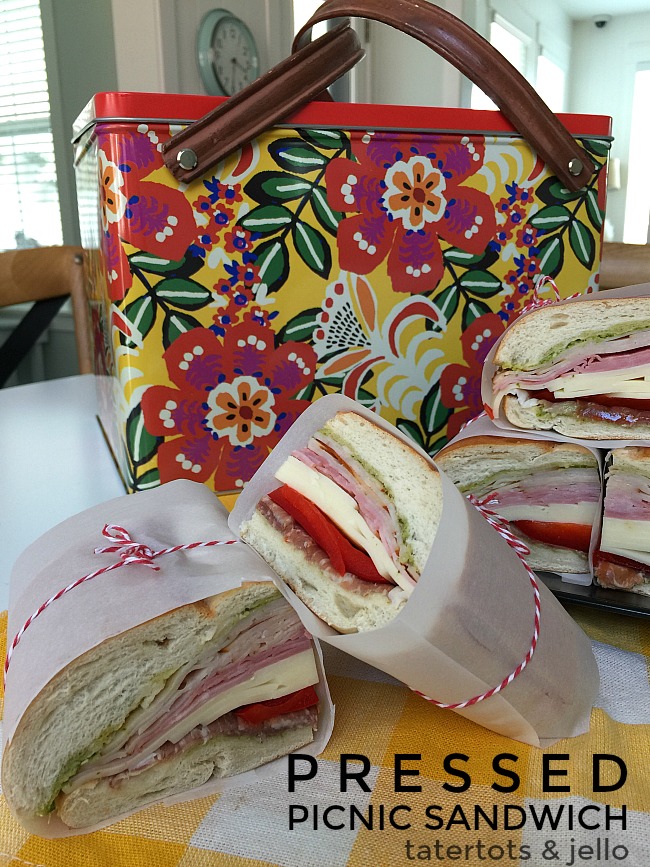 Tailgate Picnic Party Ideas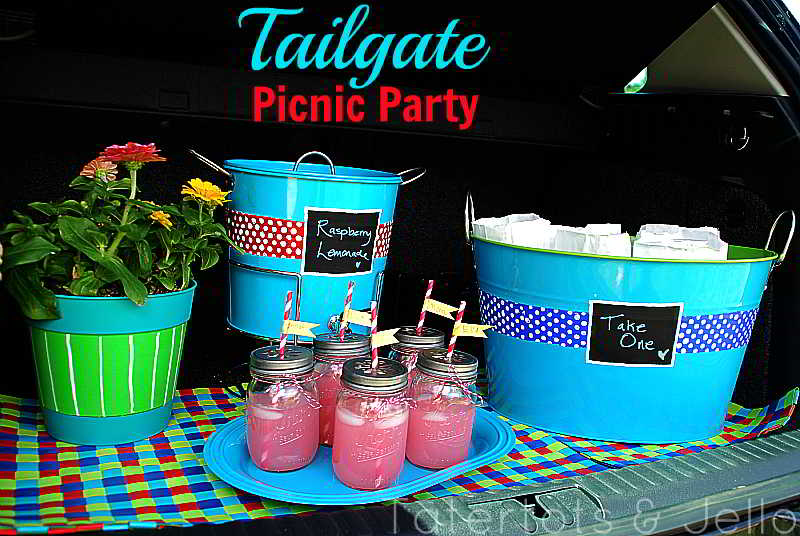 Do YOU have a favorite picnic recipe?
Share it with US in the comments!!
xoxo