I've been talking on the blog and on Facebook and Instagram about my "me" makeover — I've lost weight, taken up running, and have been eating better and taking better care of myself! As part of that, I just started using a new skin care line sold by Enlighten Laser Cosmetics, and I love it! While I was there, they offered to give Tatertots & Jello readers a special party with special discounts, prizes and more! If you're in the SLC/Provo/Ogden area, come by! I'll be there too – it's this Wednesday, August 27, from 5:00 to 8:00 PM!
If you've thought about learning more or trying any of these products and services, it might be a great time to do it! RSVP info and more are below.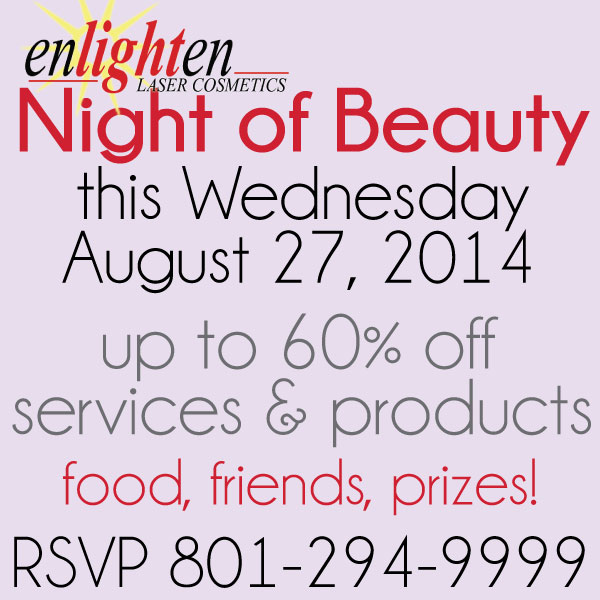 At this party, you can save up to 60% on facials, massage, skin care products, Latisse, Botox, Ultherapy, Coolscuplting, Botox, Juvederm, chemical peels, microdermabrasion, laser hair removal and more!
Plus, that night only, they're giving away a "Liquid Face Lift" (Botox, Juvederm, Voluma, and Latisse) valued at up to $4,000. Here's a little more info:
This Wednesday, Enlighten Laser Cosmetics' Dr. Molly Mears and Allergan (makers of Botox) will offer great deals, food and giveaways.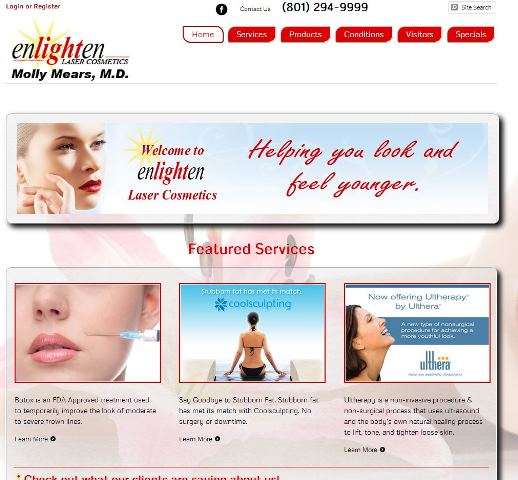 Wednesday night only, they're offering
$29 gift certificates for facials, massage, microdermabrasion and chemical peels
Latisse: buy 2 get 1 free
Buy 2 get 1 free on all products
Friends and family pricing on laser hair removal
Discounted Ultherapy and Coolsculpting treatments
Up to 60% off Botox
Juvederm discounts
And much more!
If you have thought about any of these beauty treatments, it might be a good time to find out more and maybe even try some!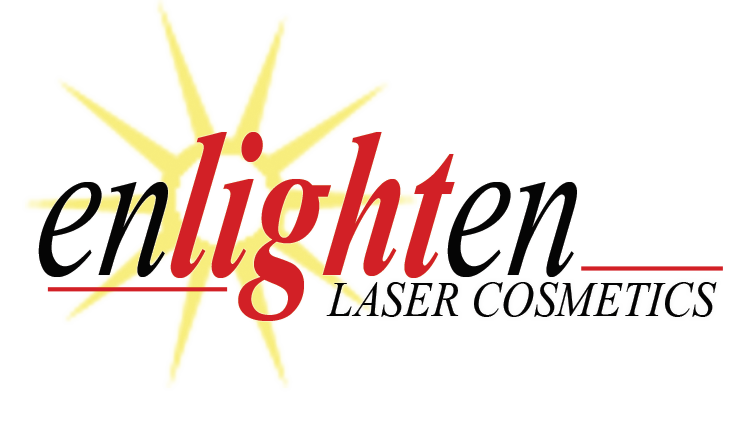 Space is limited, so to RSVP, Call Enlighten Laser Cosmetics at 801-294-9999.
Here's the address:
Enlighten Laser Cosmetics
1560 Renaissance Towne Dr., Ste 102
Bountiful, UT 84010
Hope you can come!
xoxo

This post sponsored by Enlighten Laser Cosmetics. See my disclosures.