I have loved working with Lowes over the past few years on their blogging team: working on projects on my home, and more recently on my #1905Cottage. So when Lowes contacted me this Fall about a new exciting project I was super excited! They asked me if I would be willing to travel to one of my readers' homes and transform it for the holidays. Of course I couldn't wait!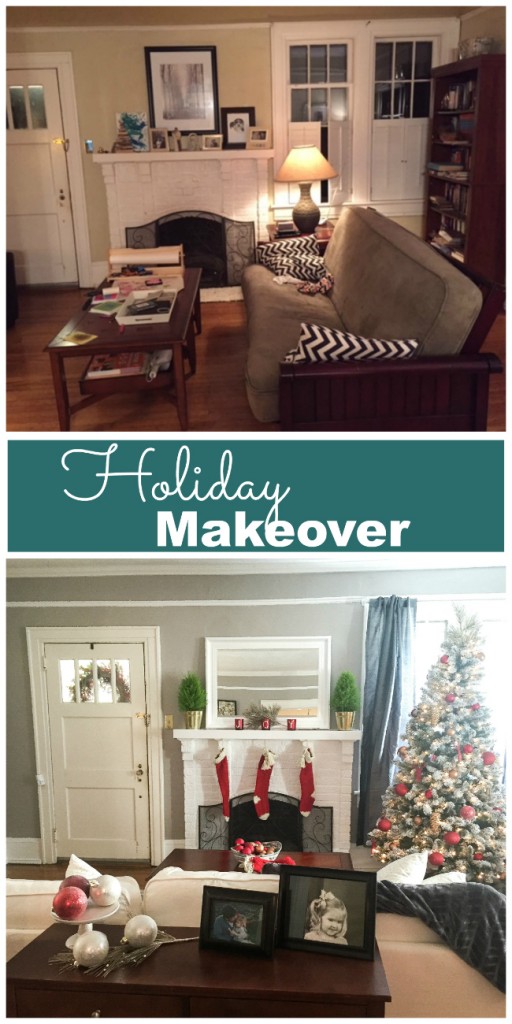 So I put out a call for submissions and had such a fun time going through each and every one. I loved seeing everyone's homes and hearing about plans and dreams. It was such a hard decision to pick one home for this project. One submission stood out in my mind. It was from a young mother named Sarah who had been going through a dark period in her life with infertility and now was expecting her second child. She wanted her home to reflect this new, happy time in their family's life. I also was impressed with her husband Justin who is a middle school special needs teacher. I really wanted to meet this little family and see if I could help bring some special holiday cheer into their home.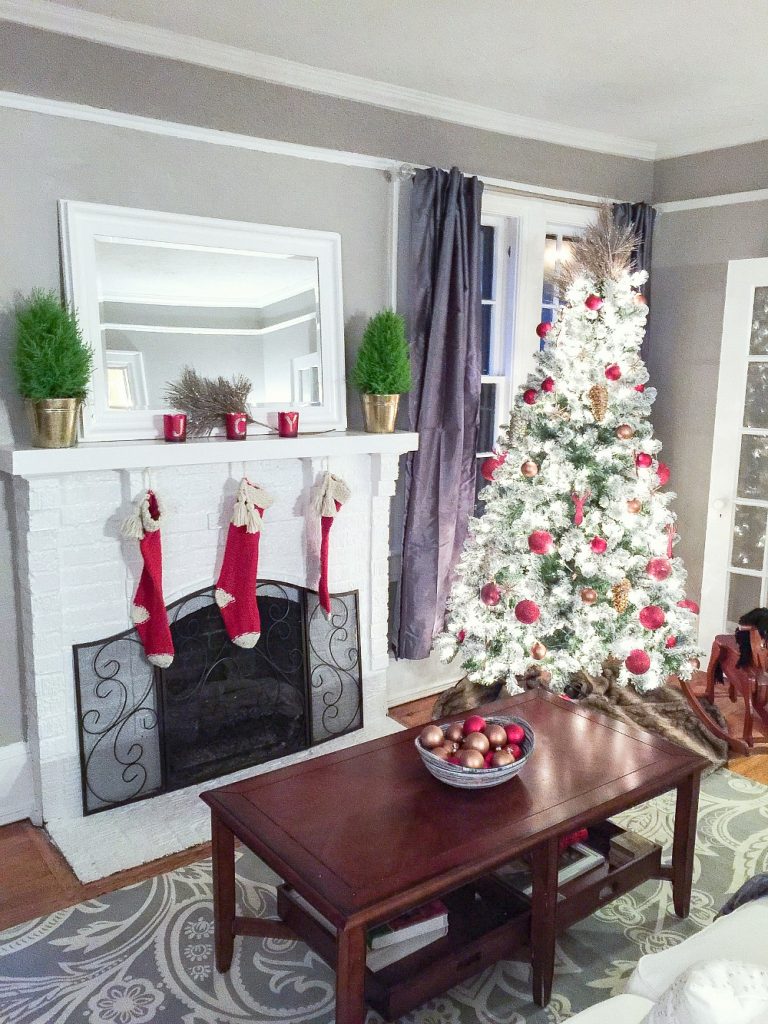 I asked Lowes if I could bring a helper with me on this project and they let me invite Tauni from Snap Conference on the trip! So a couple of weeks ago we headed out to Georgia on a makeover adventure!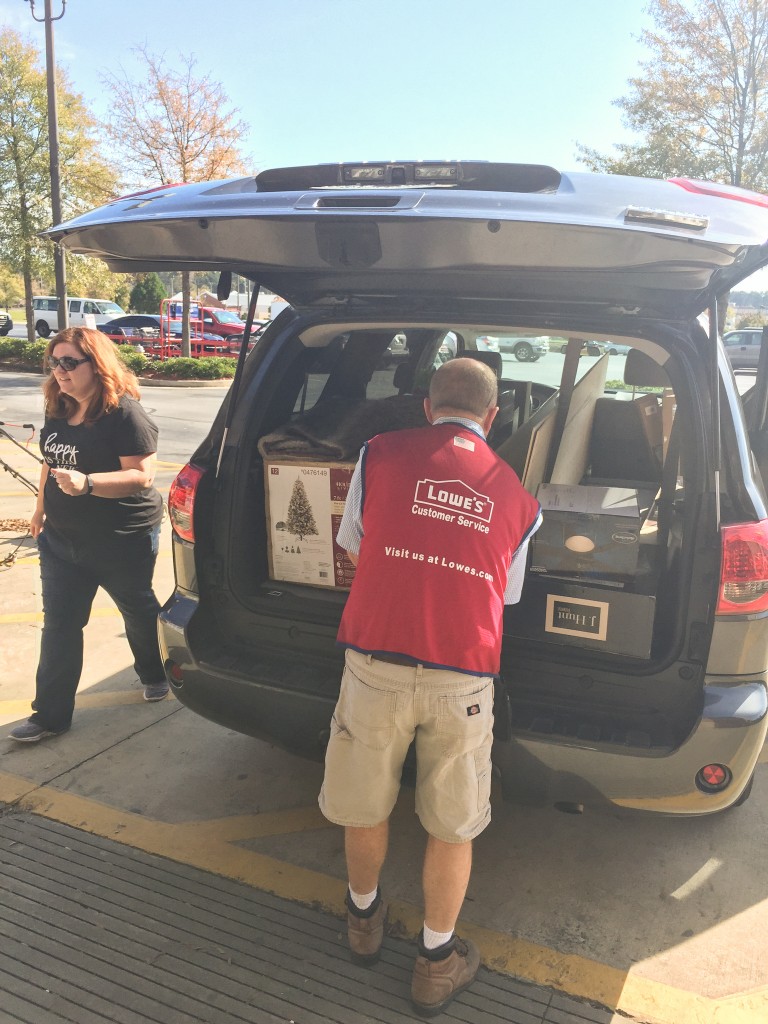 We landed in Atlanta on Sunday night and rented the biggest truck we could so we would have plenty of room to pick up supplies at the Macon, Georgia Lowes store. Monday morning we couldn't wait to get started!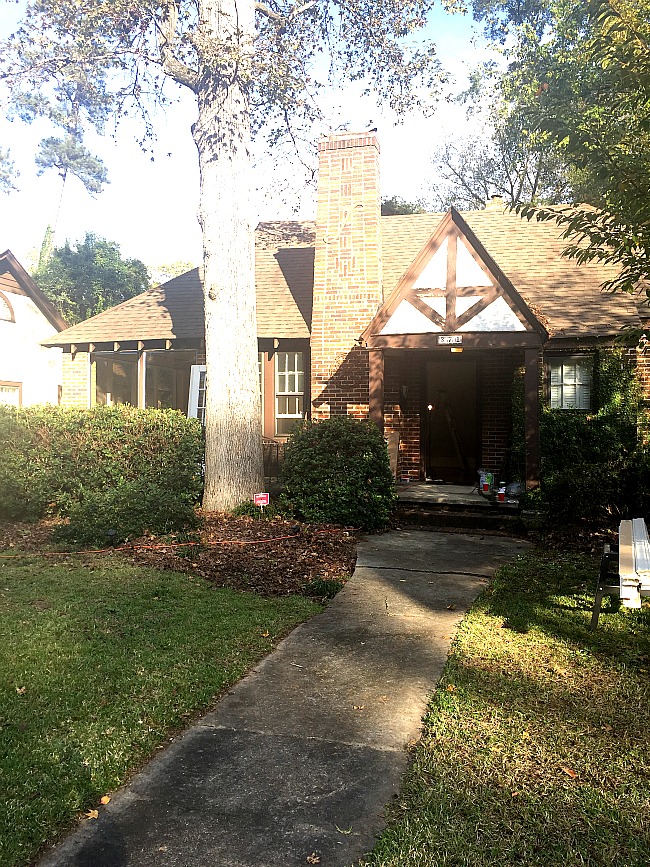 We arrived at Sarah and Justin's home in the morning and met an amazing crew of workers from Lowes! We fell in love with the quaint and historical street and home. Built in the 1920's this bungalow had so much charm.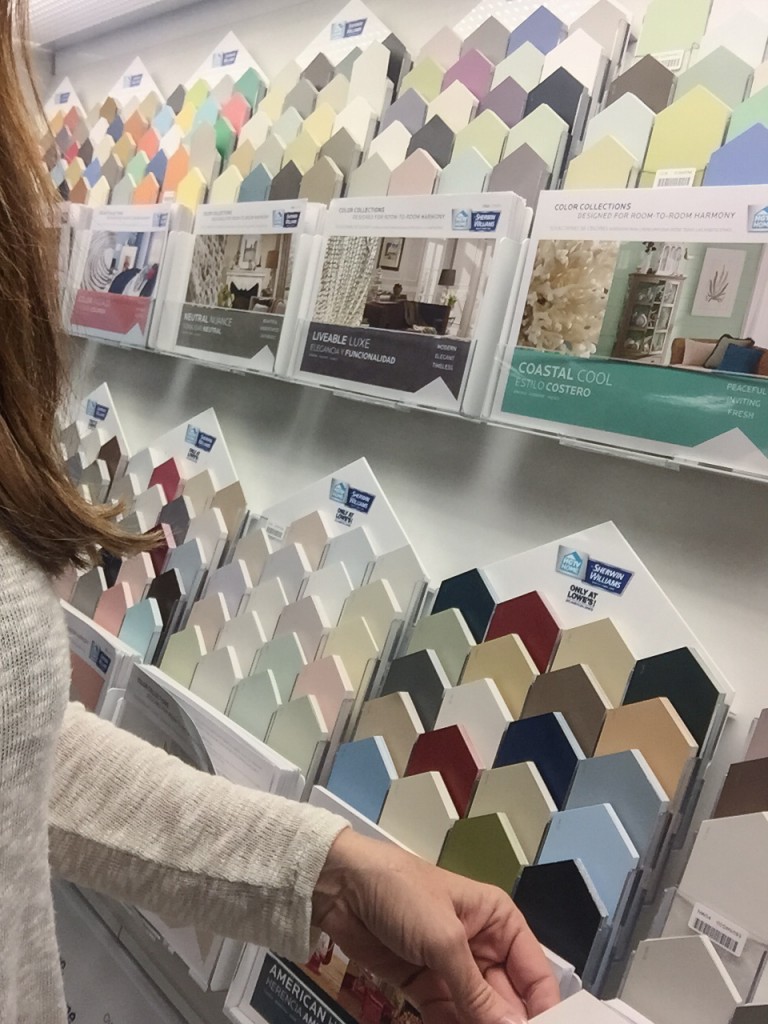 There were quite a few projects we wanted to help Sarah and Justin with so we rolled up our sleeves and got started. I headed out to the Macon, Georgia Lowes and picked out some paint for the living room and adjoining playroom.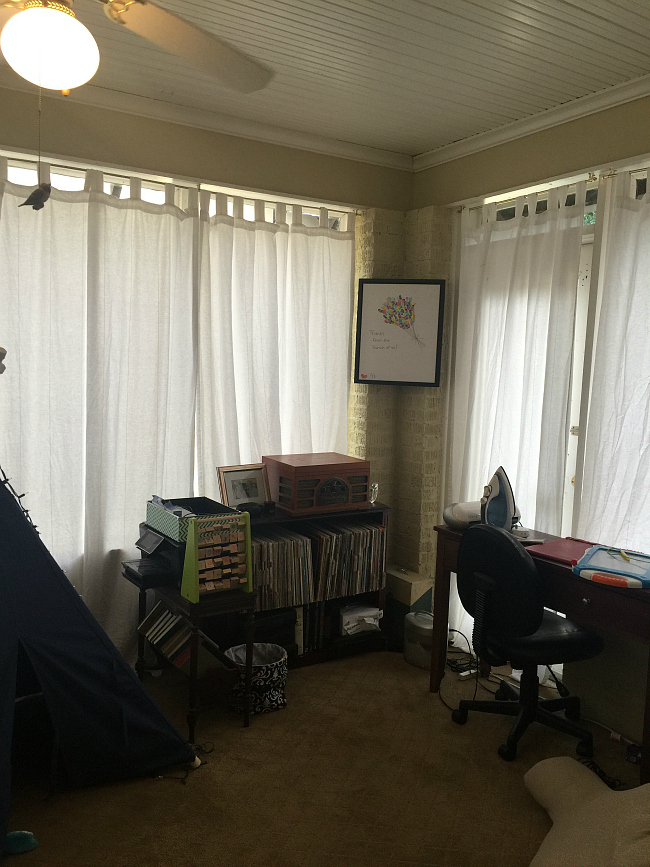 Sarah had said that one of the challenges they had for the space is that the living room was so small and they really wanted to find a way to connect the living space in the main room to the small, adjoining playroom, so there would be more space for family time.
The walls were a kind of dark mustard color so I thought a fresh coat of paint on the walls would freshen the space up. We also wanted to paint all of the molding.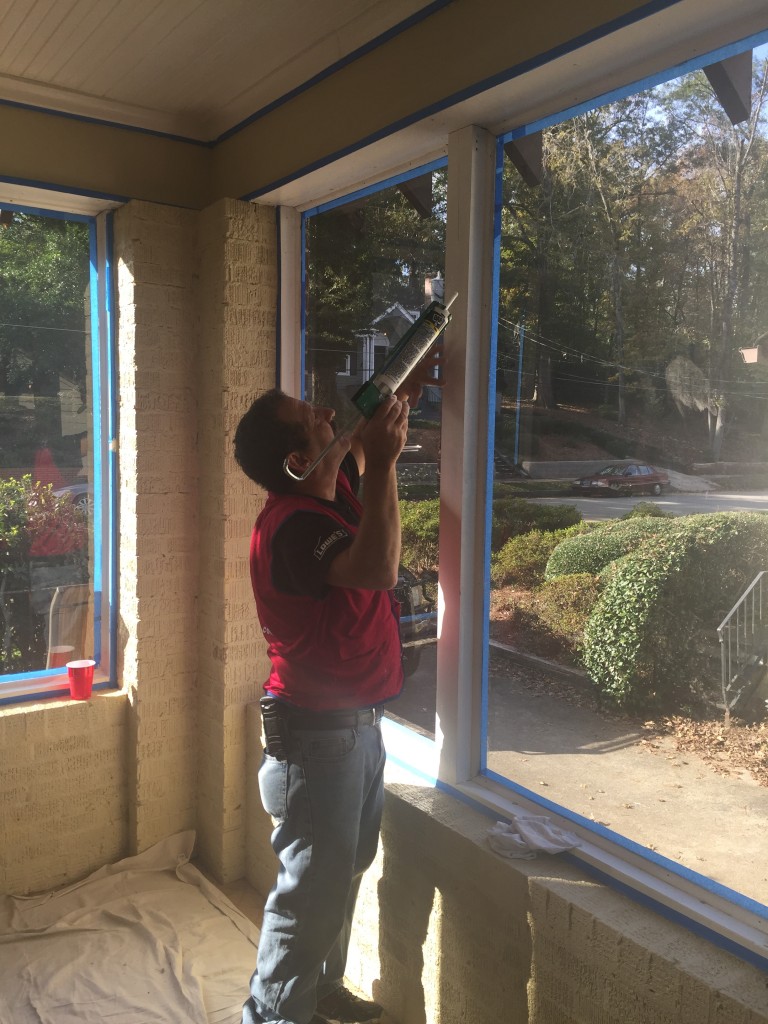 The playroom had been a porch at one point and so the walls were all brick. I wanted to paint that room white to help brighten it up. I didn't realize how hard it would be to paint the old brick walls. The texture of the brick was so uneven that after a couple of hours of painting it we could tell that we needed to come up with a better plan.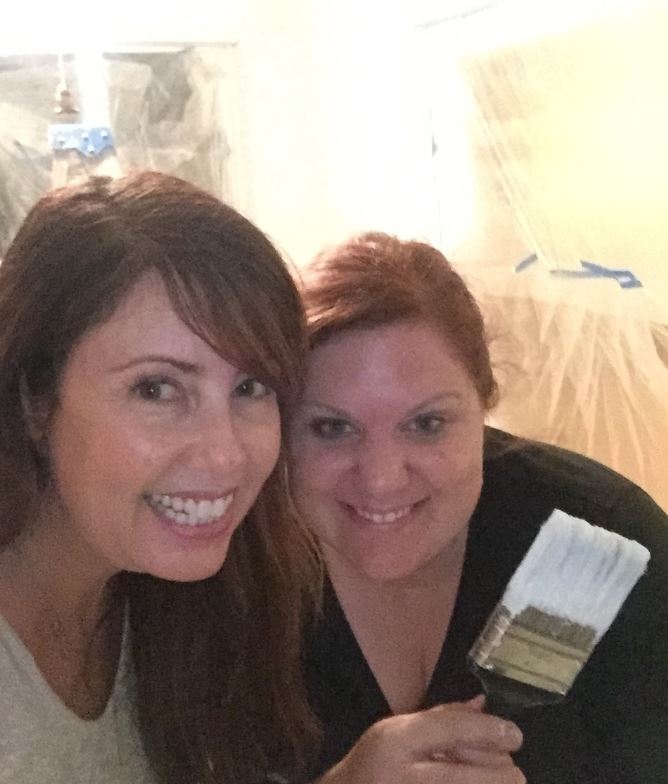 So as night was falling the first evening, we sent the Lowes crew home and Tauni and I headed to Lowes to pick up a paint sprayer. One of the other problems with the main room was that Sarah and Justin had a GIANT futon that they used as a couch from Sarah's college days and it took up most of the room. When we first got there it was so crowded in that room that you couldn't open the door without hitting the two side chairs that were also in the room.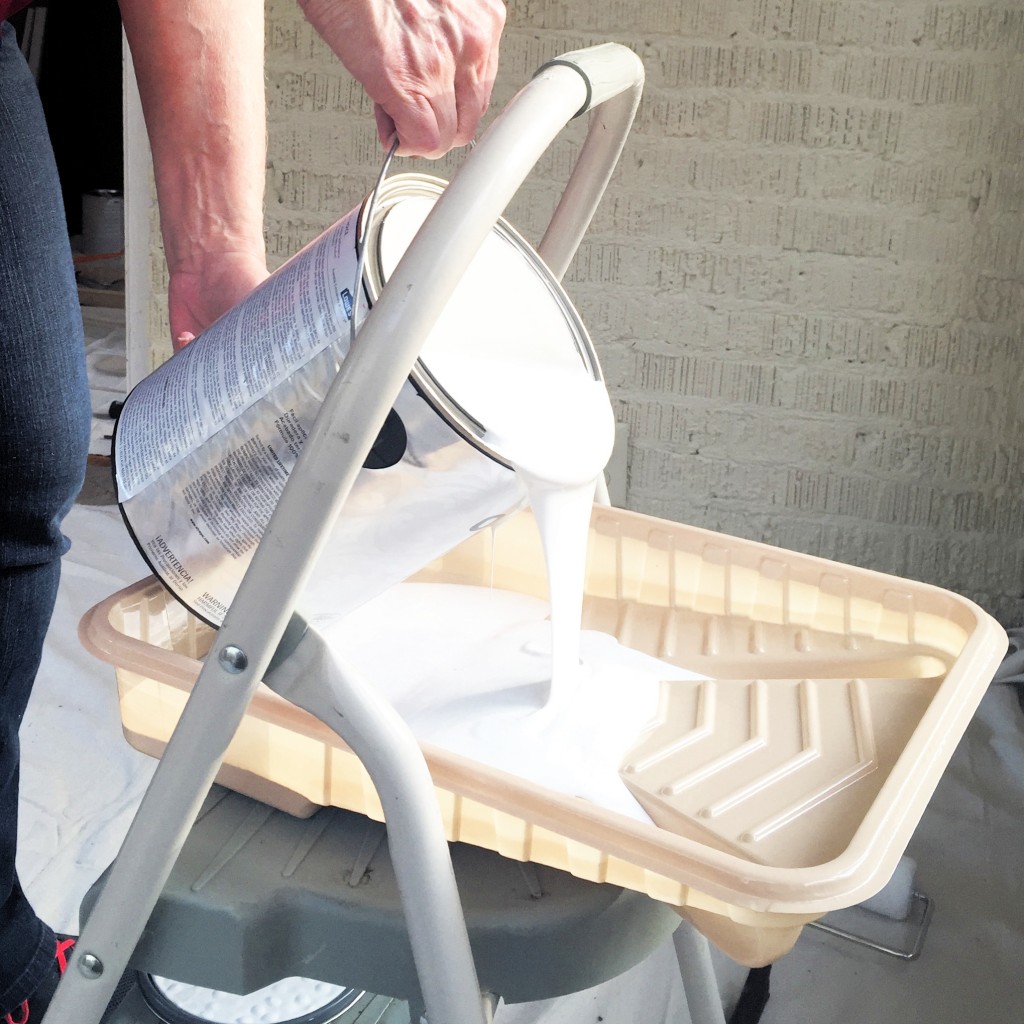 So we sent Sarah, Justin and their daughter to Atlanta to their Ikea to pick up a smaller couch while we painted the playroom.
Once we taped off the walls, windows and floor completely we found painting those brick walls was a million times easier with a paint sprayer. YAY!!!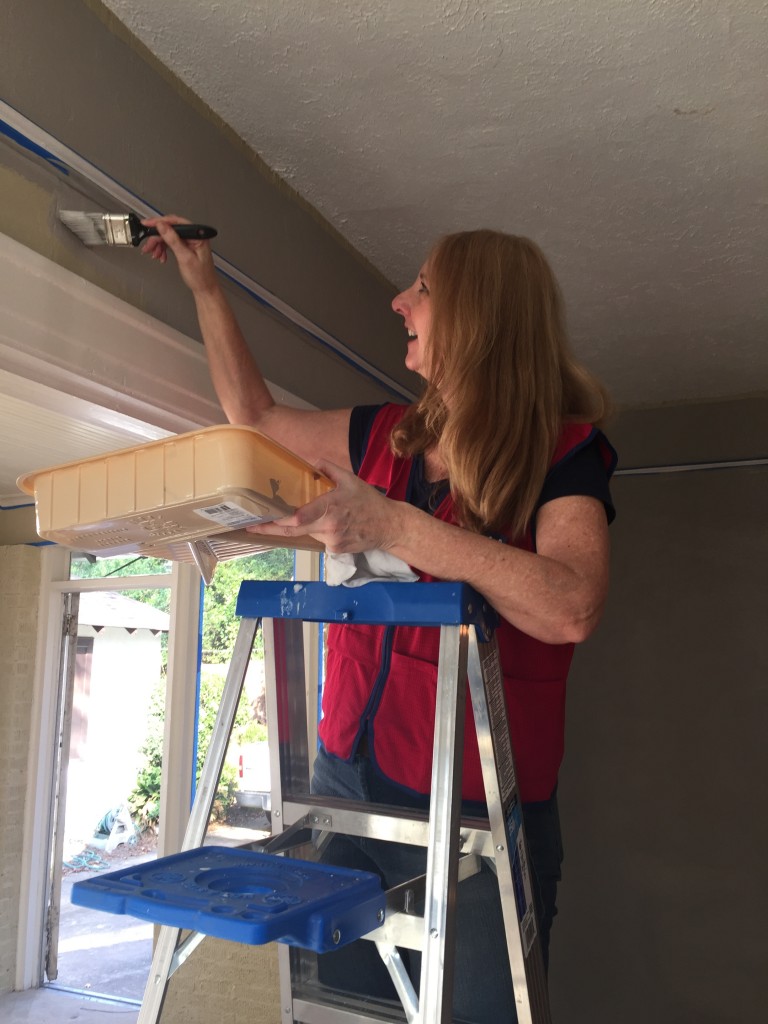 We knew we were running out of time the second day, so we all decided to meet up at 7 AM to get an early start on the day. Kevin from Lowes was helping us build a bench with storage underneath that we could put under the window in the playroom. We also found a way to fix their front door which was so old that they couldn't find a handle that would work and hadn't been used in the past two years. Kevin knew a salvage yard and he found a vintage handle and installed it. Yay – a door that worked!!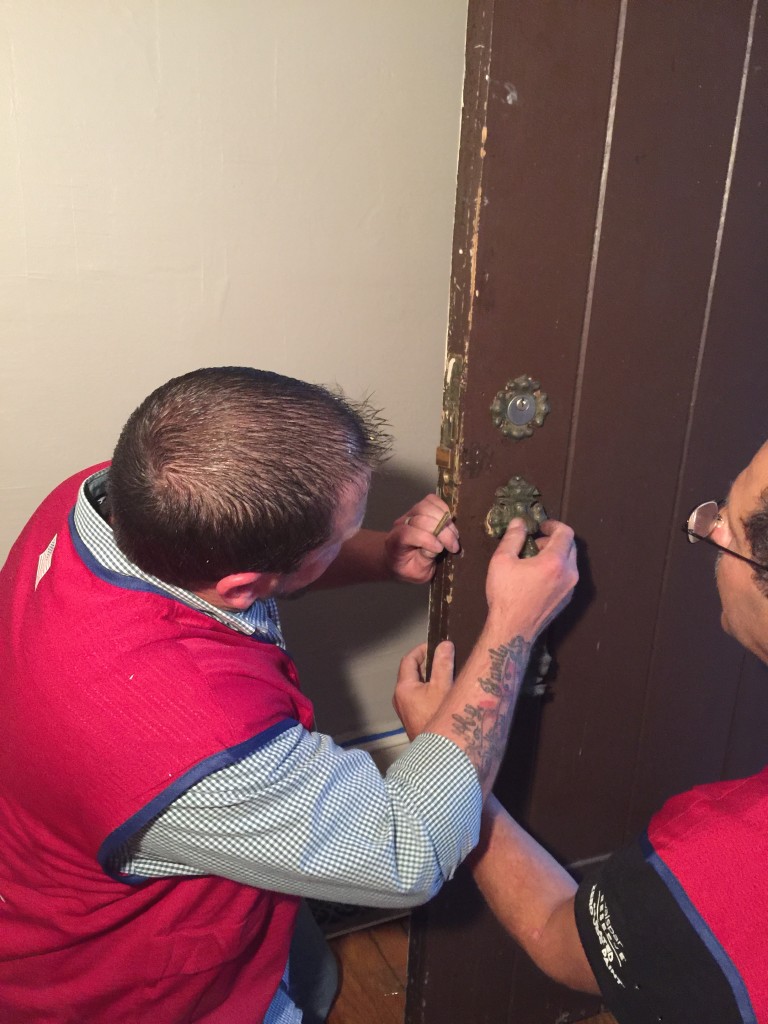 The back door in the playroom had a huge break in it and hadn't been used the whole time that Sarah and Justin had lived there the past 6 years. So we took that door out and installed a new door and handle so they could have access to the backyard through that room. Another problem the house had was that the roof of the playroom had very little insulation and when we go there the first day you could actually feel a breeze in that room from the outside. So the team from lowes spent a big chunk of time the first day caulking that ceiling. And the difference was amazing!! I really think that alone will save Sarah and Justin so much money in heating and cooling costs and make that room so much more liveable for the family. we also installed new curtain rods and beautiful grey Allen + Roth thick curtains which will provide privacy for the family and also cut down on cooling and heating costs.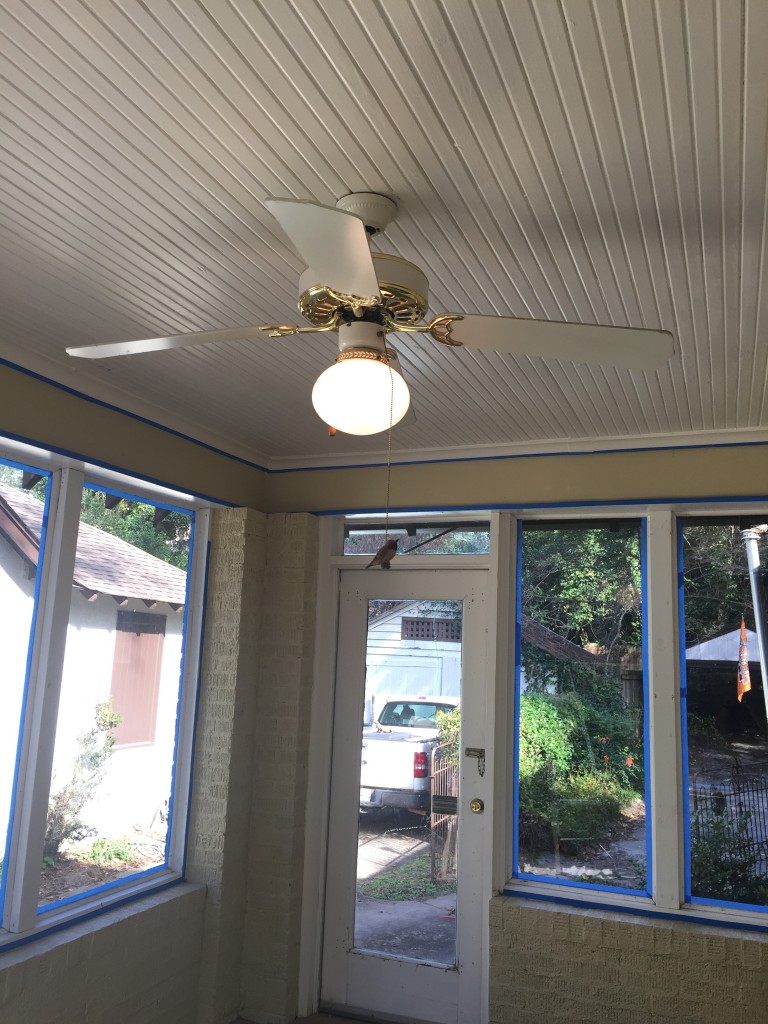 They also had a really dated old ceiling fan that was hung low and you would bump your head on it when you went into the playroom. We replaced it with a modern, dark ceiling fan which we hung higher and it really made the room's ceiling seem higher too.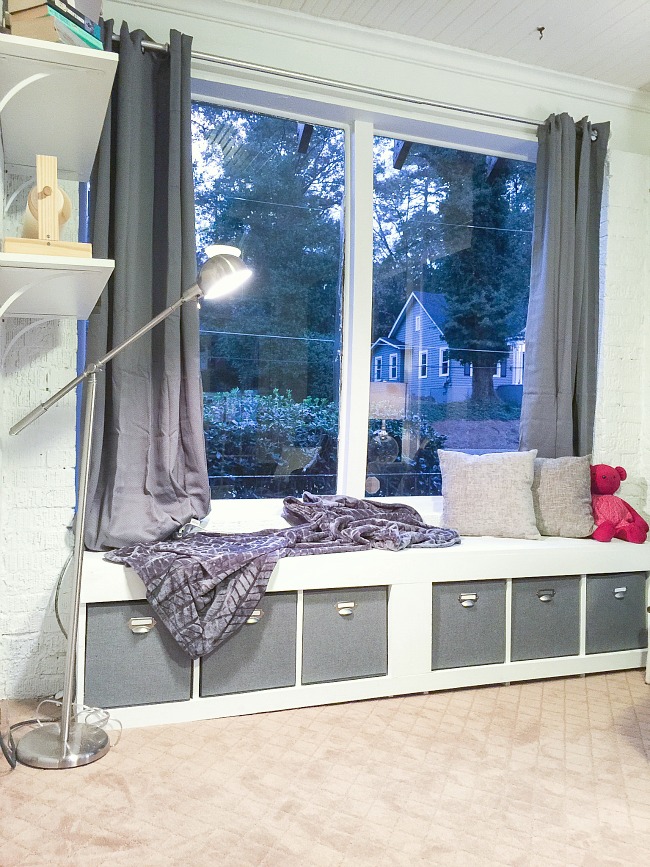 Another challenge the space had was storage. As I mentioned before, Kevin built an amazing bench with storage which solved some of those problems. We built the bench so it fit these beautiful Allen + Rothe storage bins exactly.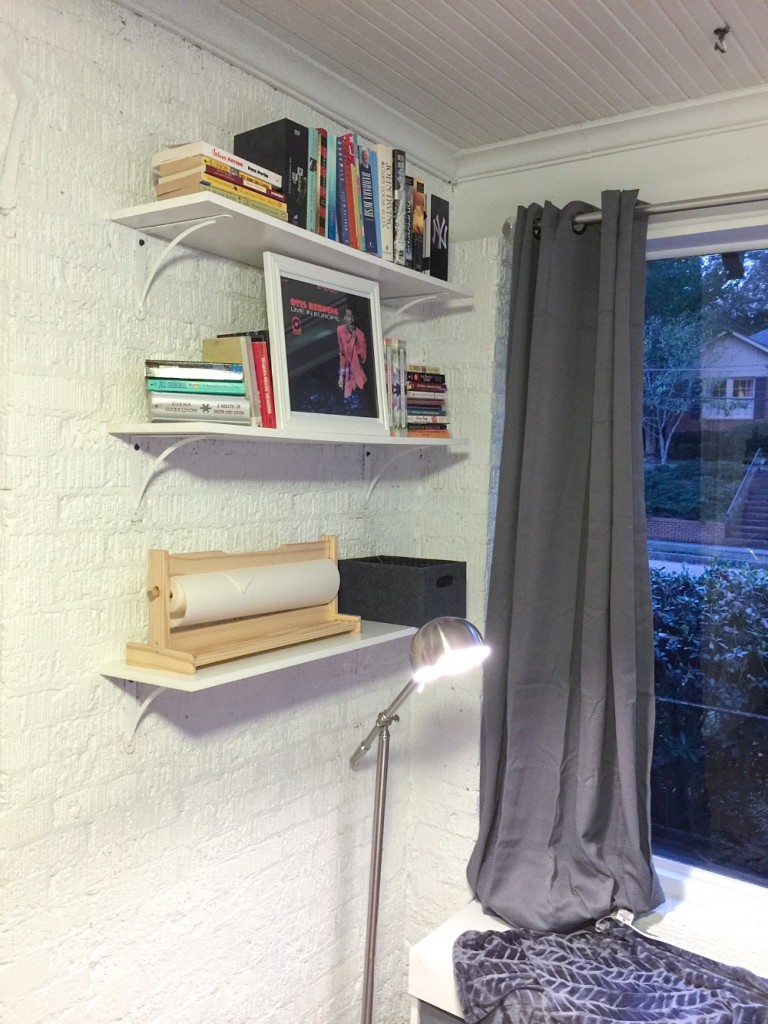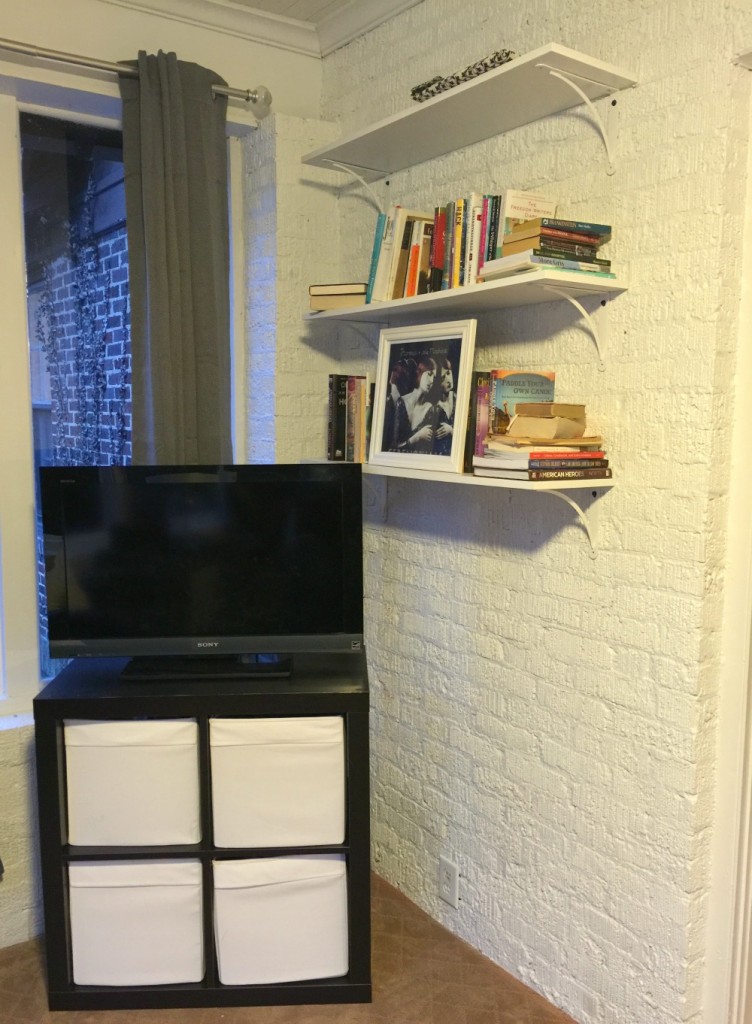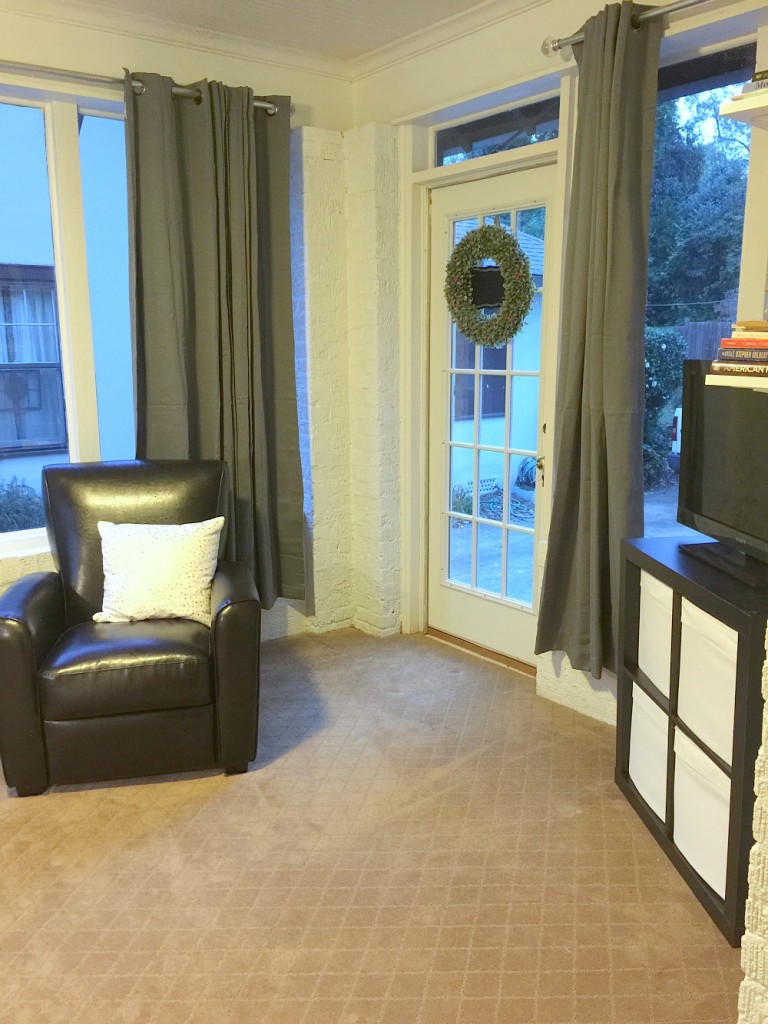 We also decided to install some white shelves on both sides of the doorway for books. This saved a lot of room and let us take out some furniture to open the space up.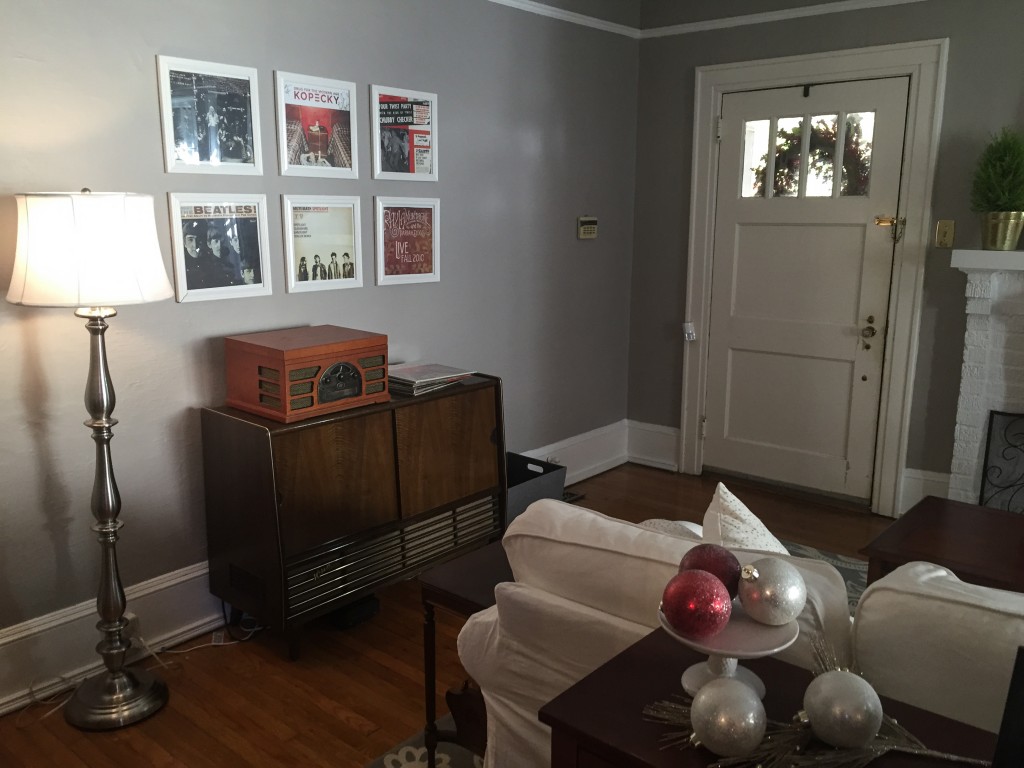 Previously the living room had the tv on one wall and a vintage record cabinet on another wall. Those, along with the huge futon and two large side chairs made that space so cramped. So Tauni and I decided to turn the playroom into the tv space as well.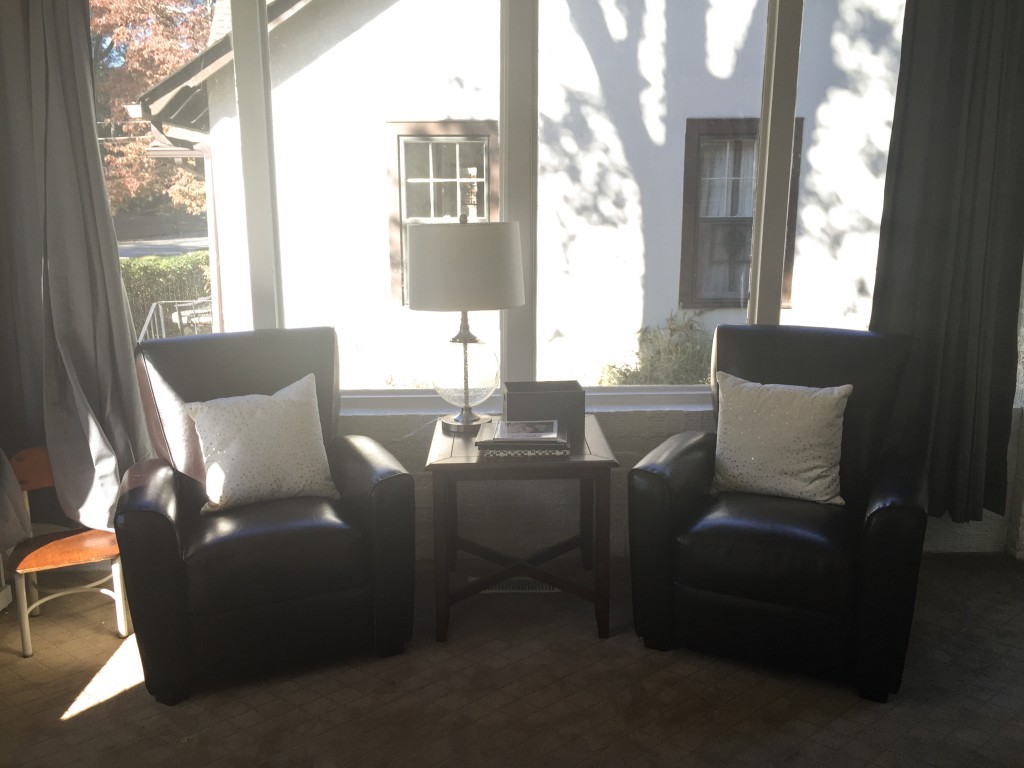 So we took the two side chairs out of the main room and put them in the play room, along with the tv. And now that there was also a bench there is plenty of seating for the family as well as a couple extra guests too.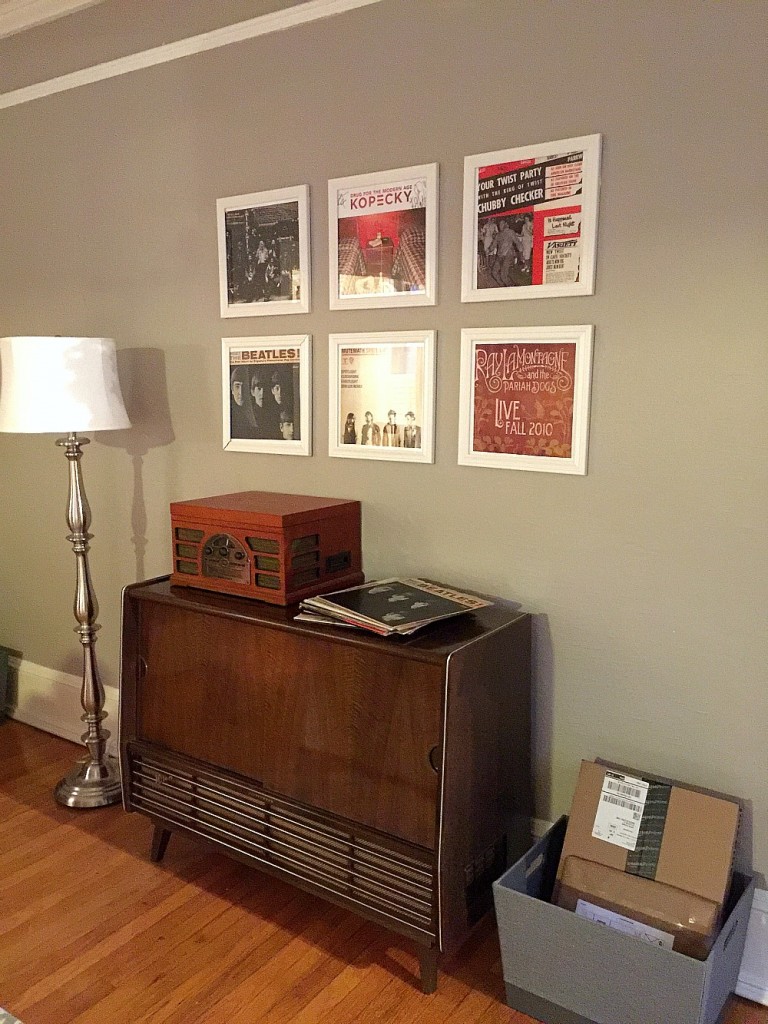 Sarah and Justin love listening to records and have a great vinyl collection. So we really wanted to highlight this hobby in their main living space. So we took the vintage record cabinet and moved it to the entryway hall. We had the idea of framing some of the record covers for art above that cabinet. We color copied their favorite album covers and framed them. It's the first thing you see as you walk in and it really conveys who they are. We also put a pretty storage bin at the entry as a mail dropping point.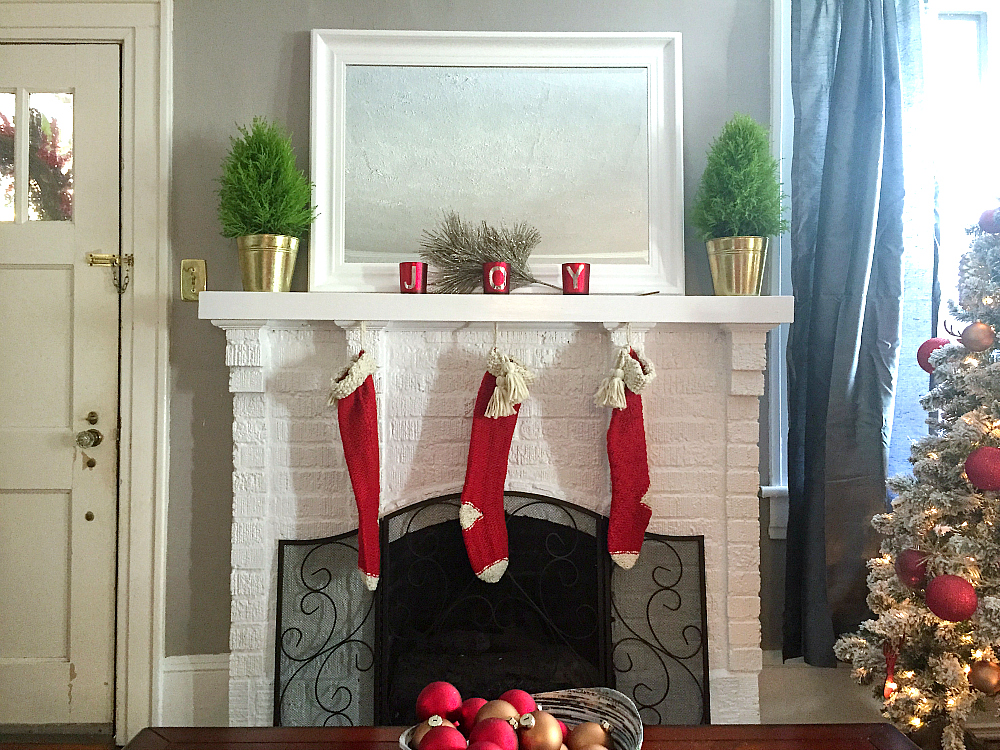 We freshened up the fireplace with a fresh coat of paint. We found live evergreen trees in pretty gold pots in the plant section of Lowes and put those on either side of a gorgeous new mirror, also from Lowes. And one of my favorite holiday items they have at Lowes right now are these little JOY glass candle votives. So pretty all lit up at night for the holidays. And aren't those knitted stockings so cute??? And they were under $10.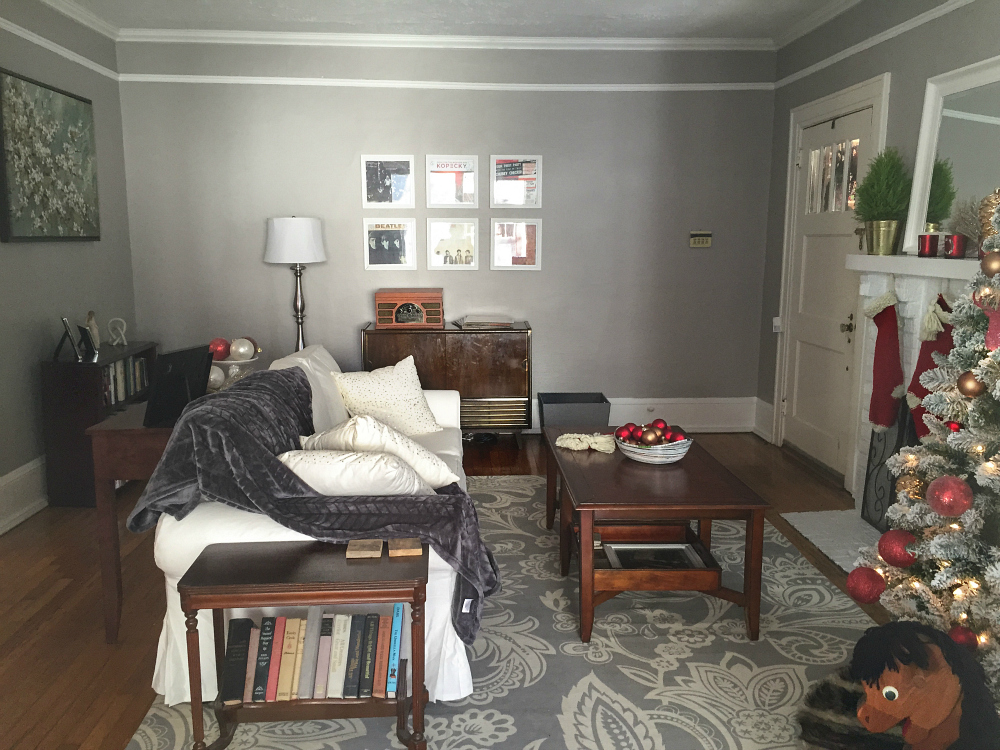 And we even installed new crown molding on the ceilings to emphasize the tall ceilings in the home.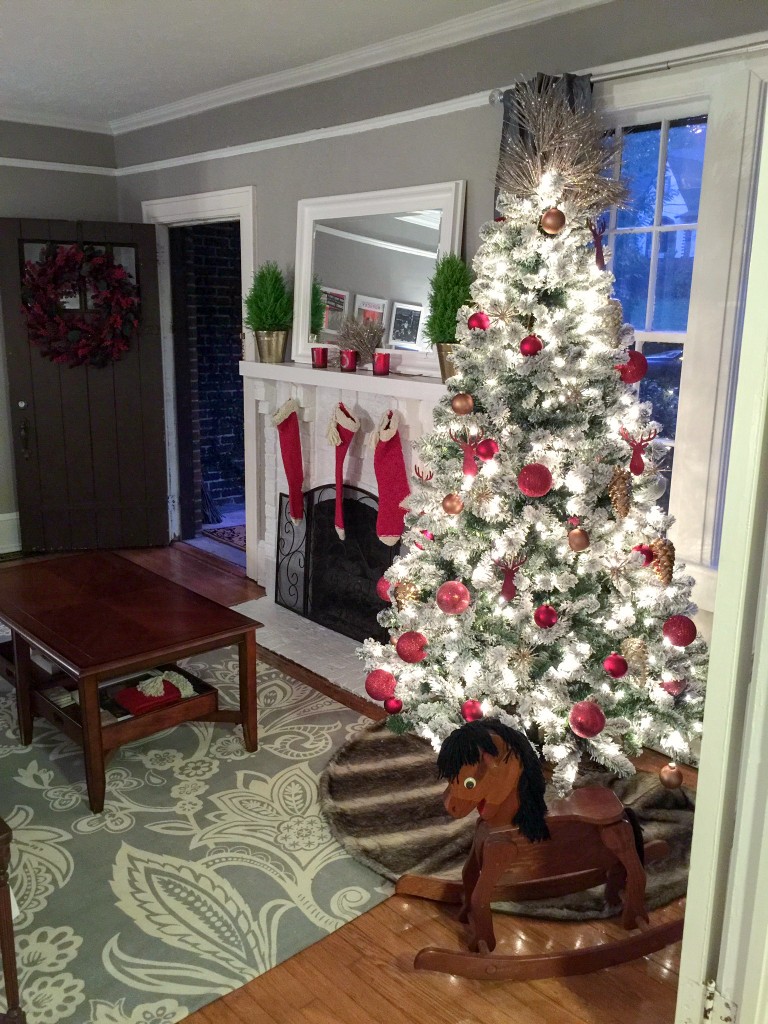 We found a beautiful flocked faux evergreen tree at Lowes and the flocking really looks great with the white couch. The fur tree skirt is so pretty and soft. I am sure Sarah and Justin's daughter will love it.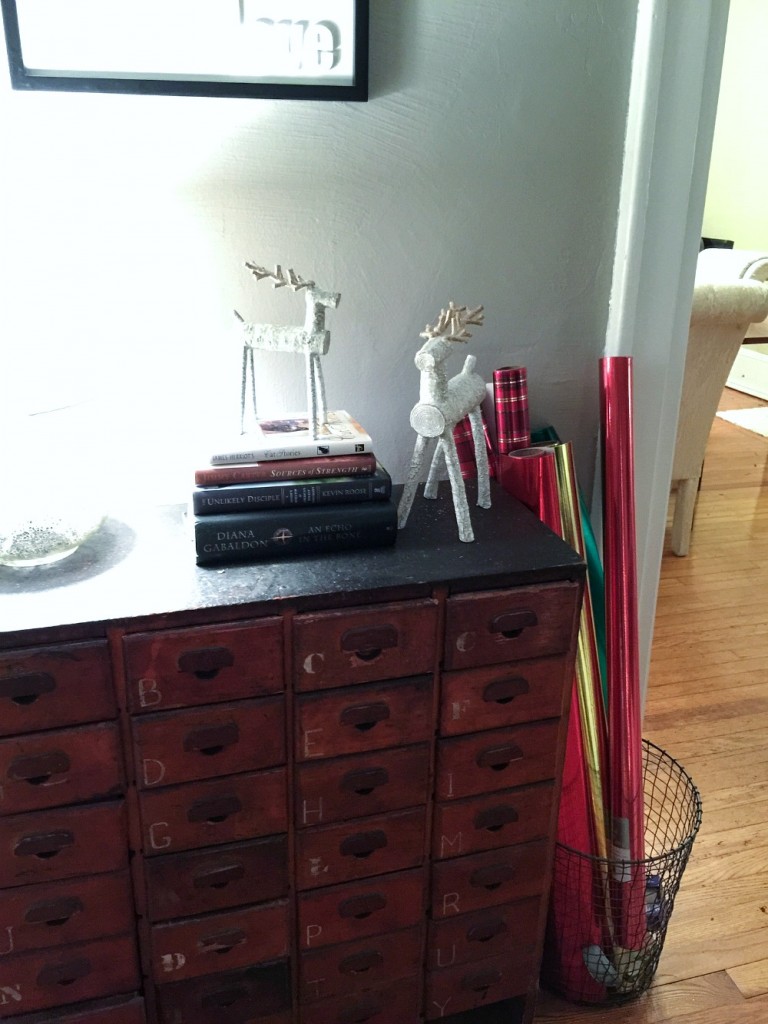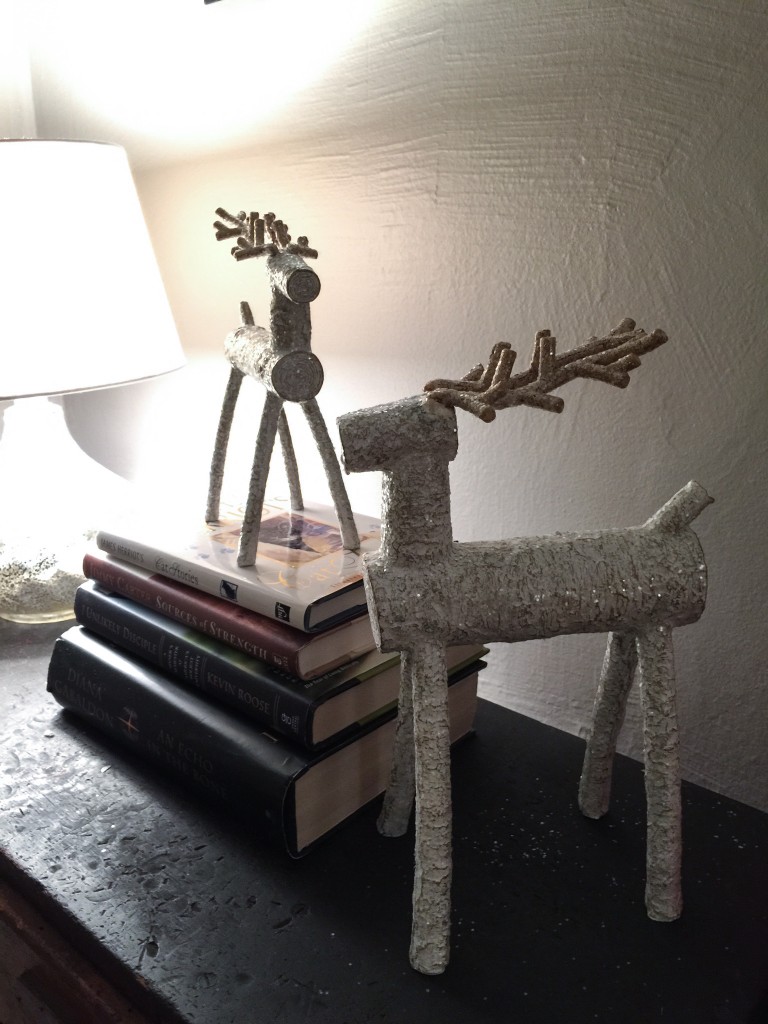 In one corner we set a wire trash can and instead of using it for trash, we put wrapping paper and ribbon in it. Now that corner can be a little wrapping station for the holidays! And Sarah and Justin's daughter loves reindeer so we added these festive reindeer for her.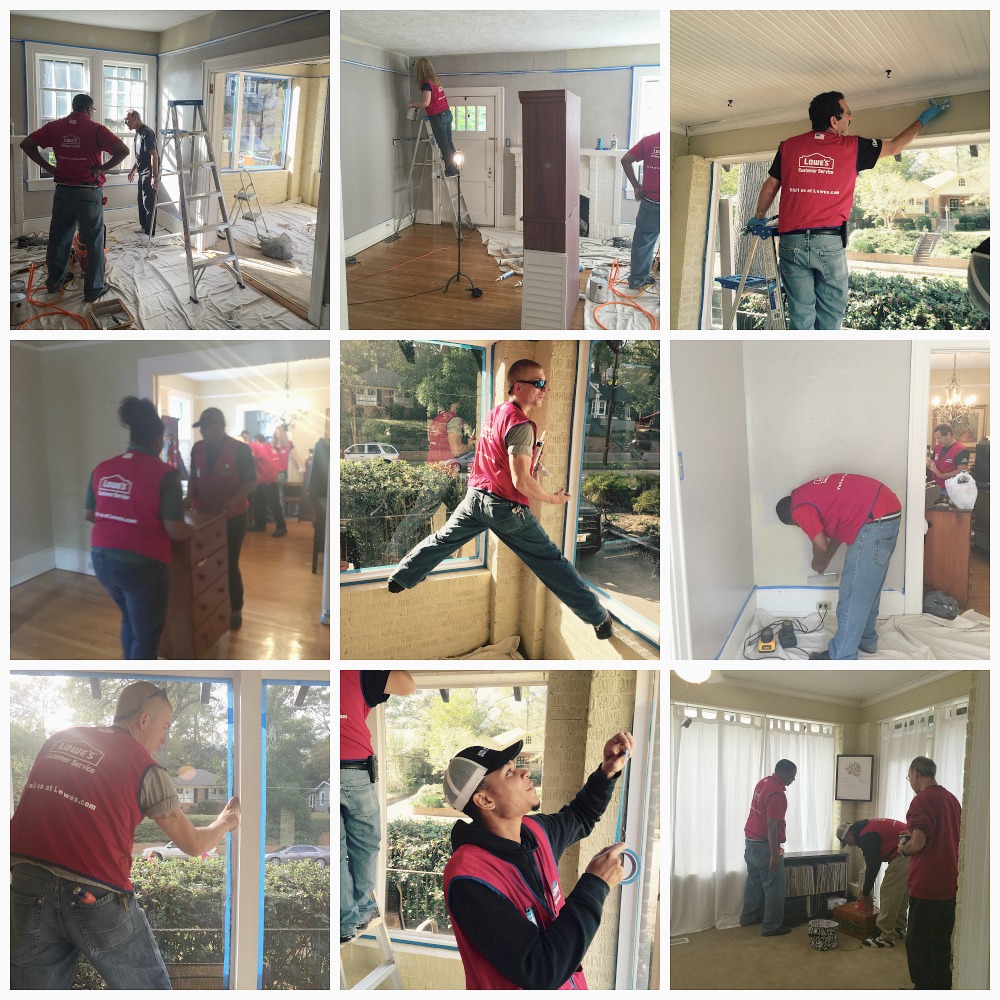 The Lowes team worked so hard and they were SO wonderful. I loved getting to know each and every one of them. And we made many trips over to the local Lowes store for supplies. Everyone at the store was so great. Some of the employees at the store even asked if they could stop by on their day off and help. So amazing!!! I know we probably tackled too many projects in the scant hours that we had for this project. But working on this little home was so fun. We just wanted to do everything we could to make it amazing for Sarah and Justin. We hoped to be done the second day at 1 so we could get some really amazing pictures while the sun was still high. But with the amount of projects we were tackling we ended up not ebing able to finish until about 7 pm and by then it was dark. And since we had to fly out the following morning two hours away we couldn't get the photos in the daytime.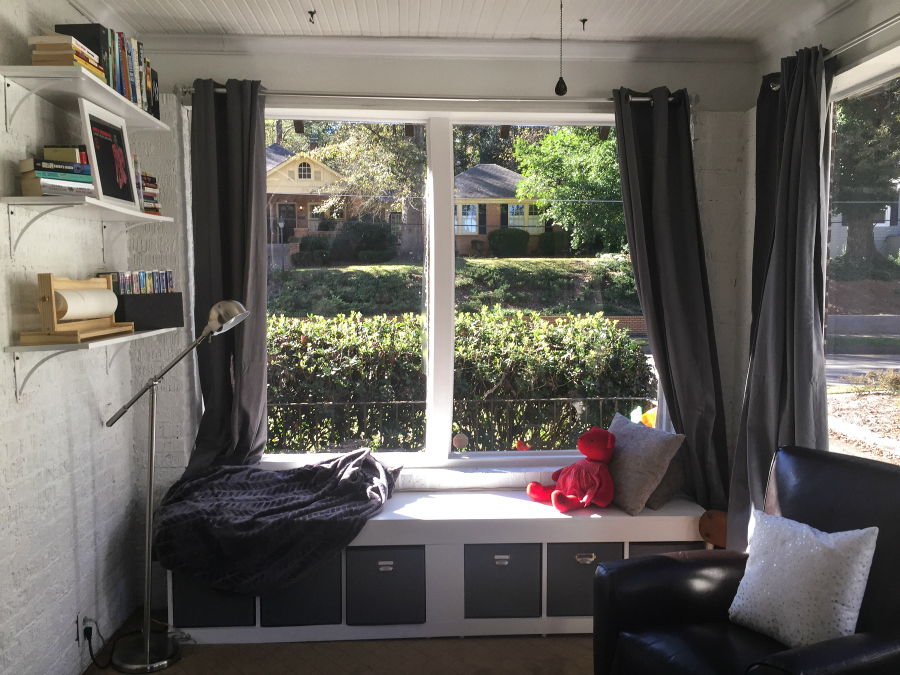 I hope you can see all of the projects that we were able to do on this home. I am so humbled and grateful that I was able to work on this project. I got to see another part of the country and meet the MOST amazing people. I am so thankful that I was able to be involved.
And I want to also give a huge thank you to Tauni for going with me and working so hard. And also to Lowes for letting us participate in this project. It was really so amazing. Thank you!!! And a huge thank you to Sarah and Justin for letting us come into their home and letting us get to know them. Good luck to you with your little family and your new addition coming in the Spring!!!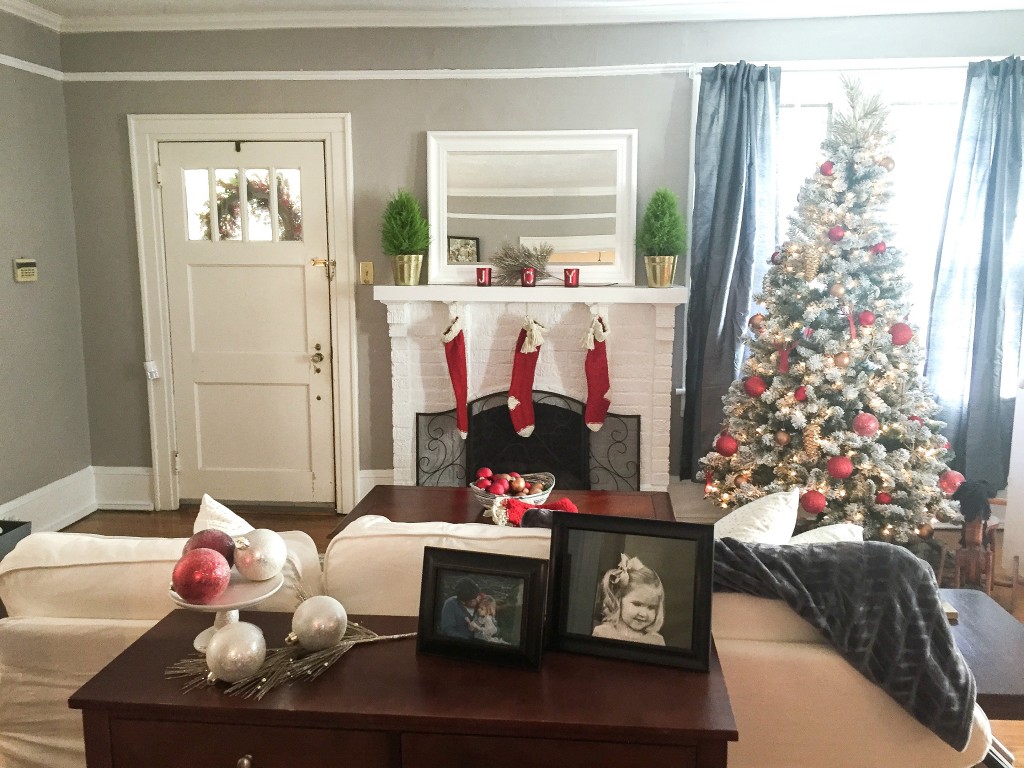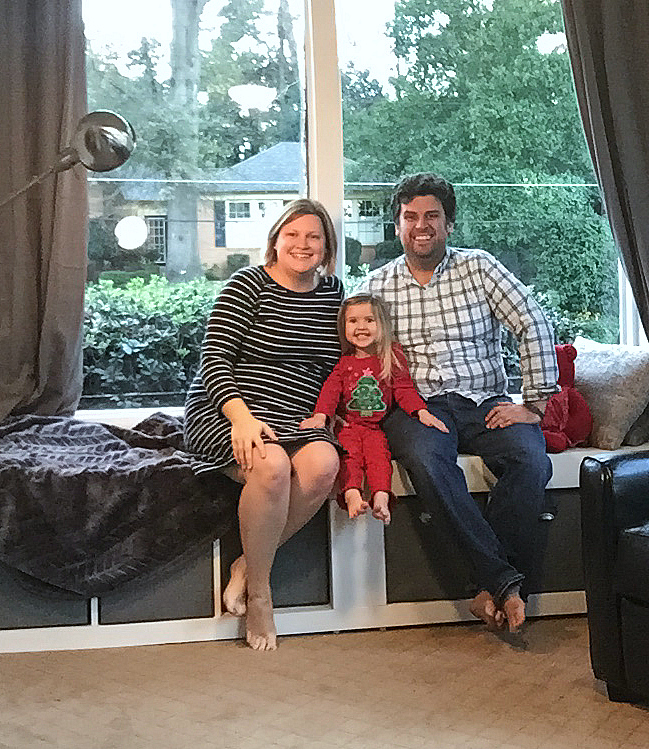 Happy Happy Happy Holidays!!
xoxo

Disclosure – A big thank you to Lowes for allowing me to participate in this fun project. Lowes sponsored this post, but all of the ideas are my own!