Beautiful Spring and Easter Ideas! It's getting warm, time to start thinking about Easter and spring home ideas!
Beautiful Spring and Easter Ideas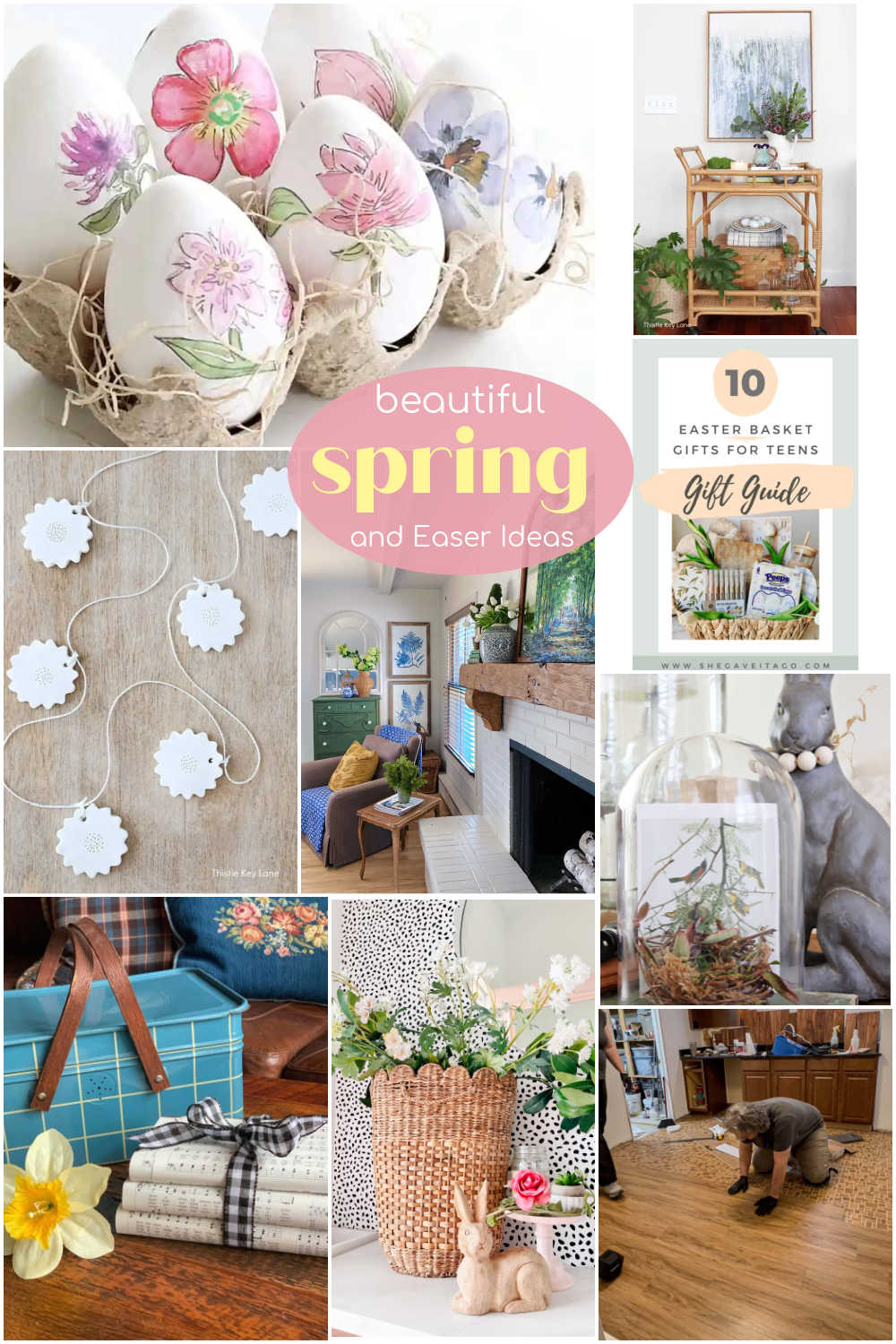 Happy Saturday, friends! How was your week? Ours flew by and we are about to start our spring break! We are on the road, heading to Oregon today to visit my cute son who moved there in the fall to go to graduate school. I miss him so!! The girls and I are road tripping and I will be sharing all of our Portland adventures in my stories!!
New Projects
This week was a busy one! I shared THREE projects along with my Saturday favorites! I love this time of year. The warmer weather really gets me motivated!
Spring Kitchen Ideas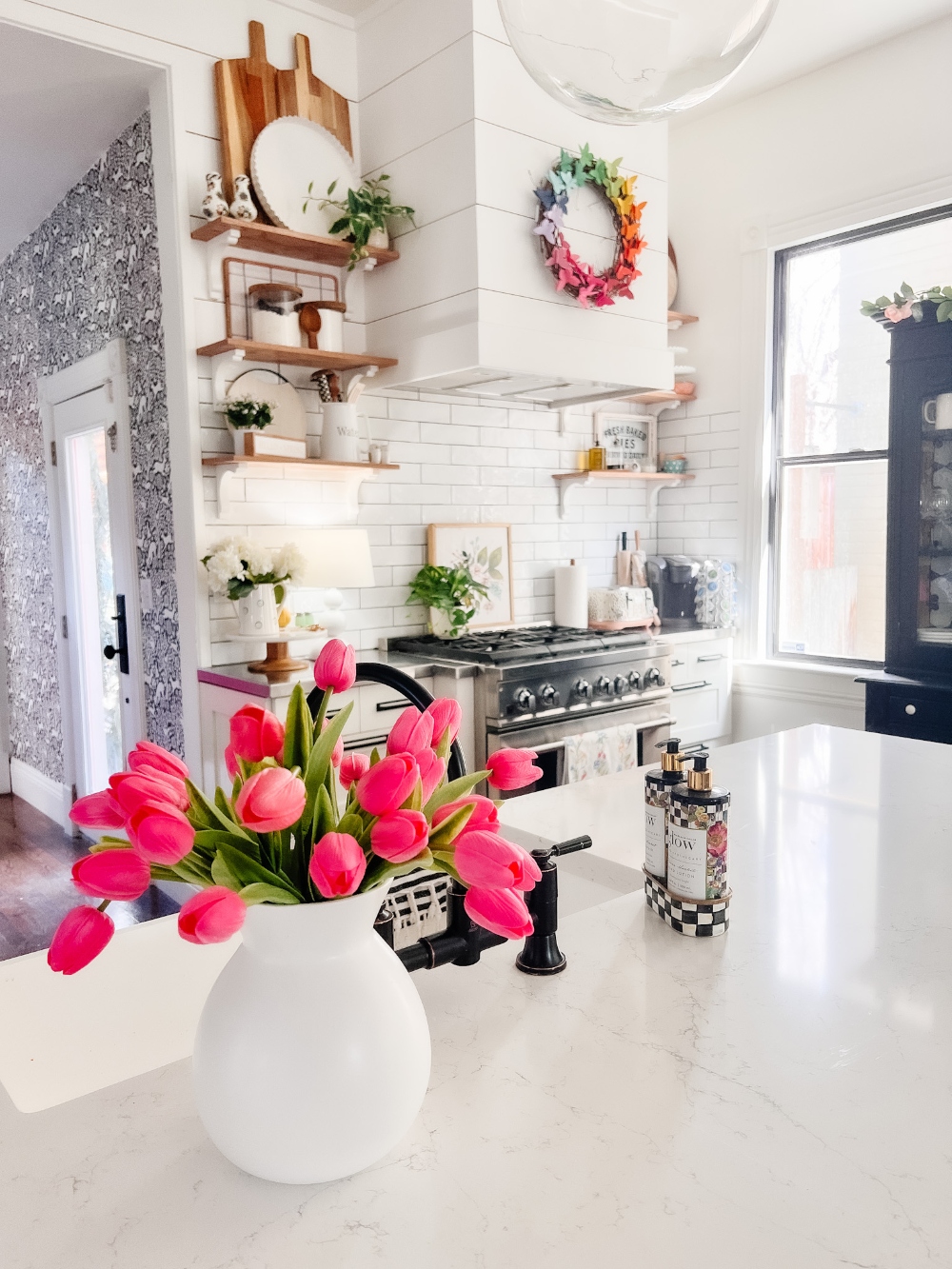 Easy ways to bring spring to your kitchen. I found the most realistic tulips and I shared them on this post. I love the way they look and the feeling they bring to our kitchen. It doesn't take a lot to bring some spring sunshine into your home!
DIY Butterfly Paper Rainbow Wreath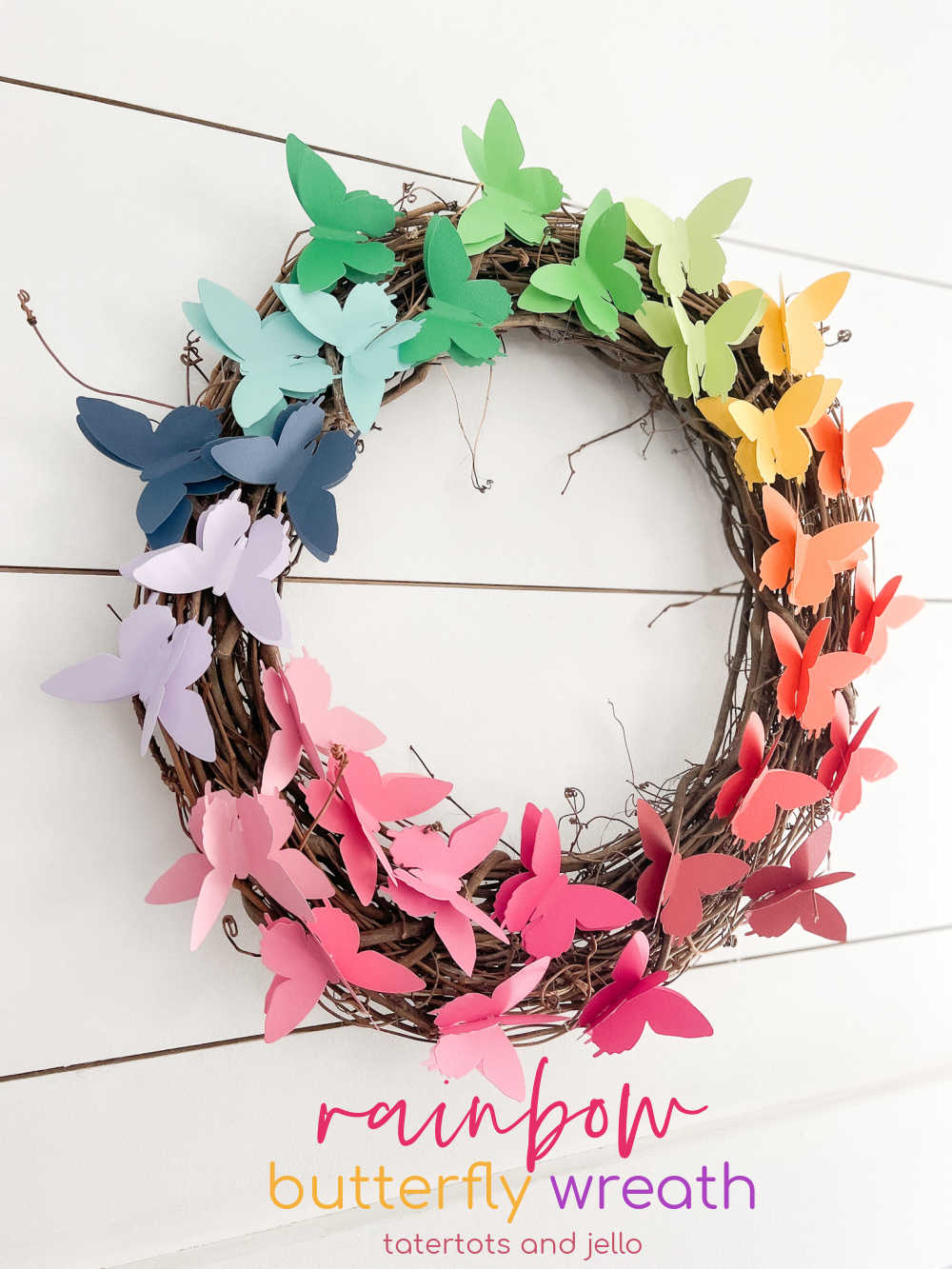 Another fun project I shared was a paper butterfly wreath. It's so simple, but the colors are so pretty, especially in spring! I also love this quote "Happiness is like a butterfly, the more you chase it, the more it will elude, but if you turn your attention to other things, it will come and sit softly on your shoulder." Henry David Thoreau. Isn't that beautiful?? I think I will make a printable with it to share!
Colorful Spring Tour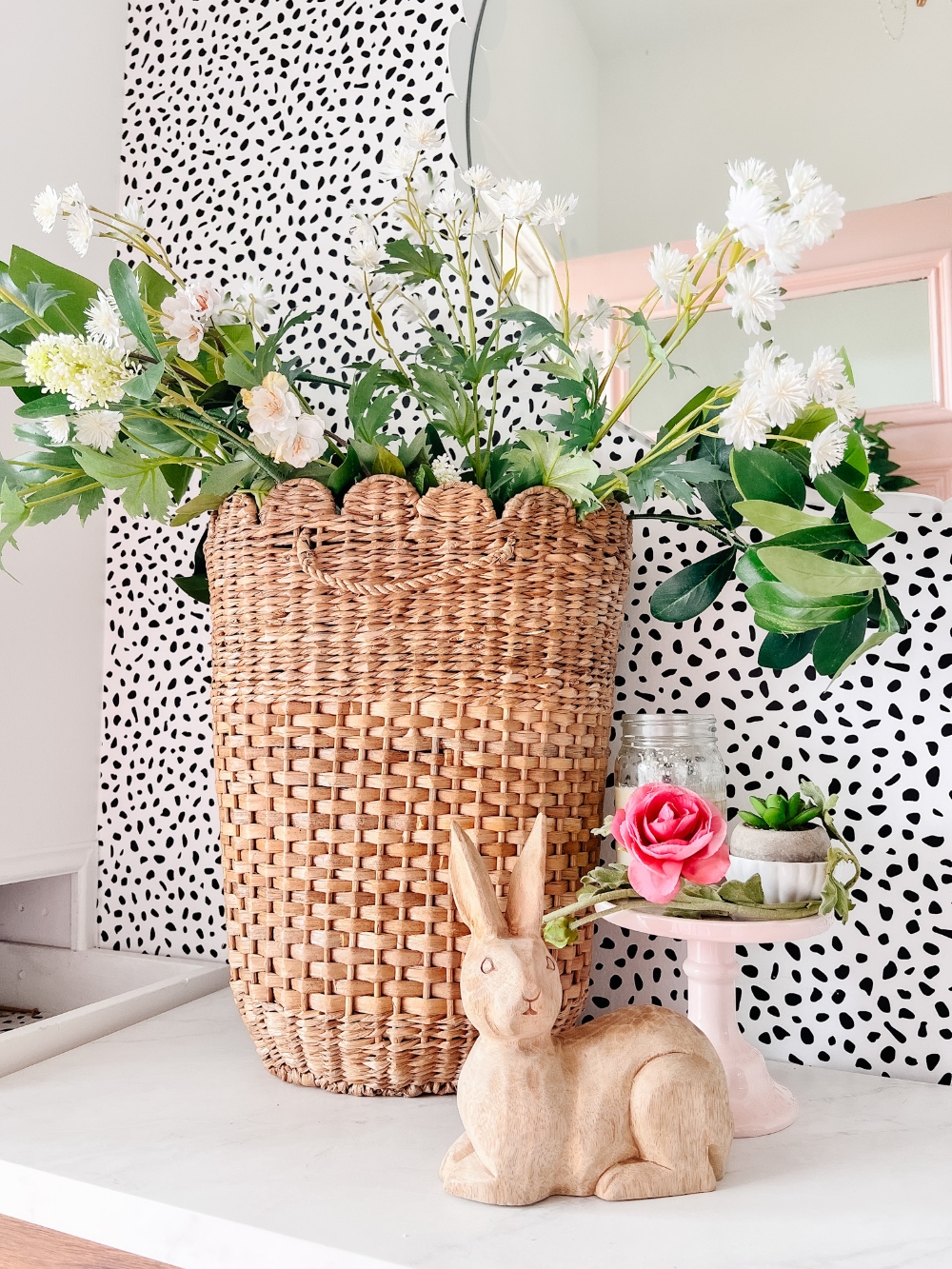 I also shared our colorful spring home tour! I love our new spring porch, but I also shared our entryway, kitchen and family room and a little sneak peek of our new bedroom with some fresh spring touches!
Easter Ideas
Here are a few Easter Ideas that we love!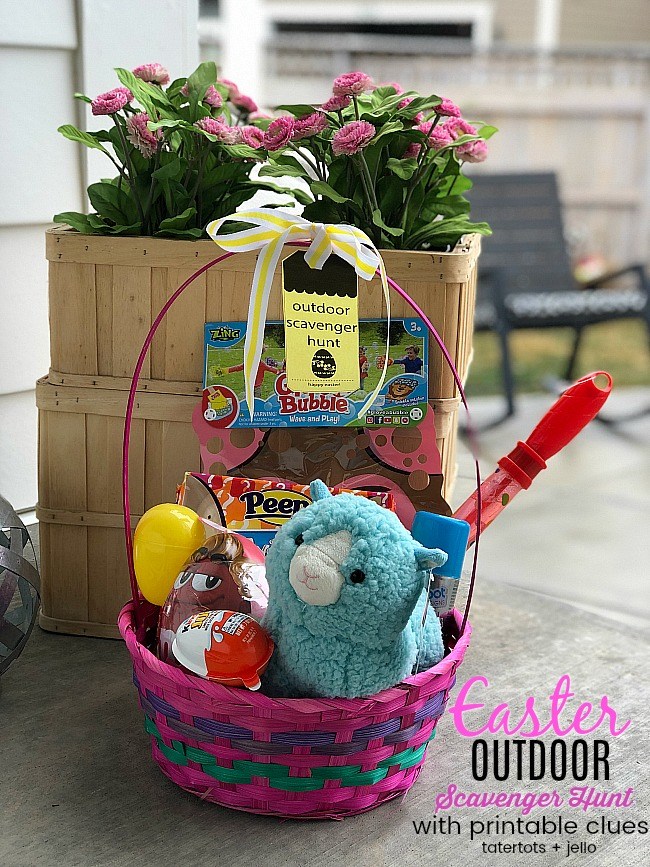 This is such a fun scavenger hunt. I love that it is outdoors. We do it every year The kids love it!

Another Scavenger hunt that is fun is this picture scavenger hunt that teens and tween do with their smart phones! Let me know if you do it!
Welcome Michelle from Thistle Key Lane
This week I am thrilled to feature Michelle from Thistle Key Lane! Michelle shares so many beautiful home and decorating ideas!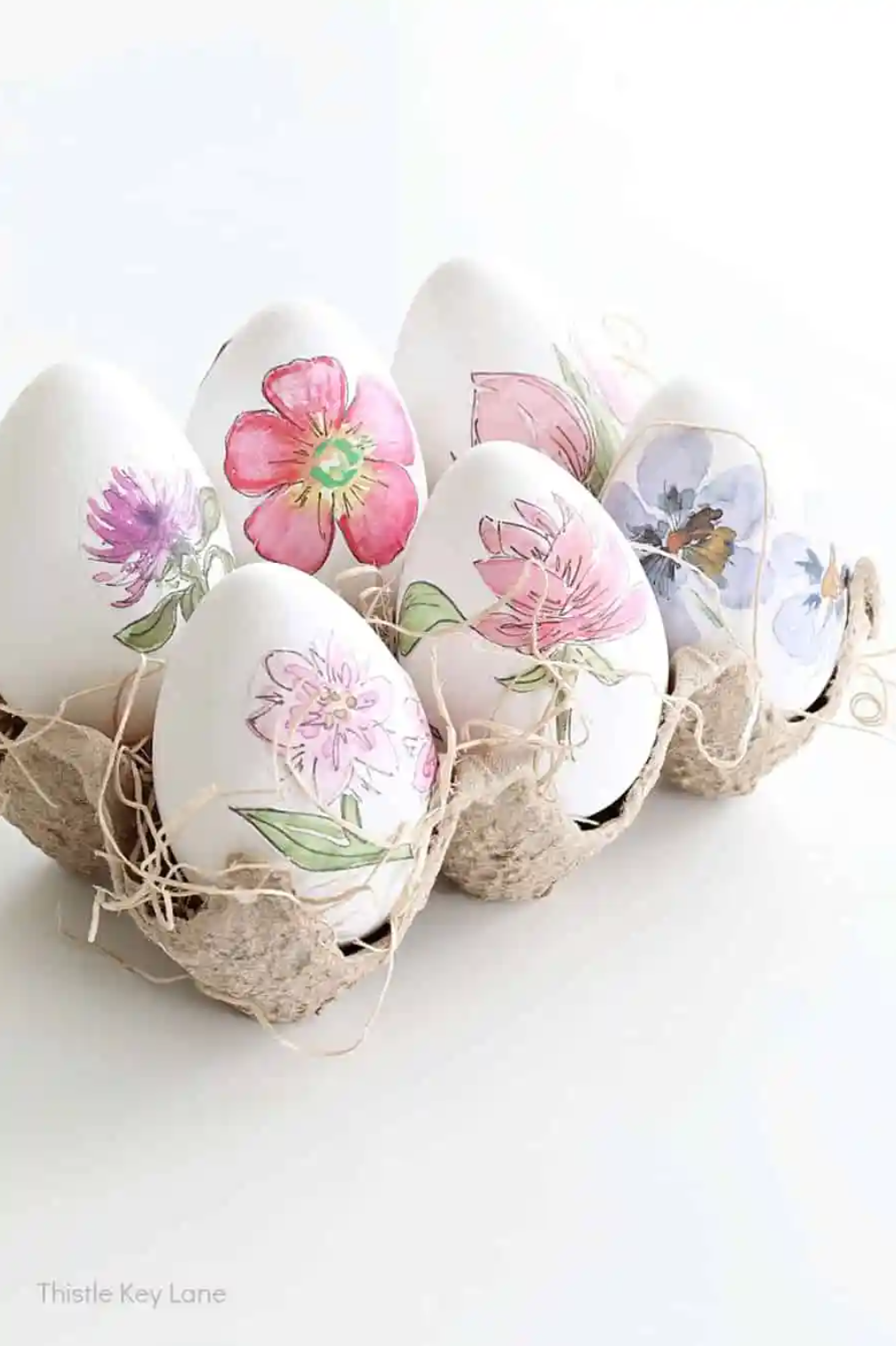 Aren't these decoupaged easter eggs so lovely? Michelle shares how to make them on this tutorial.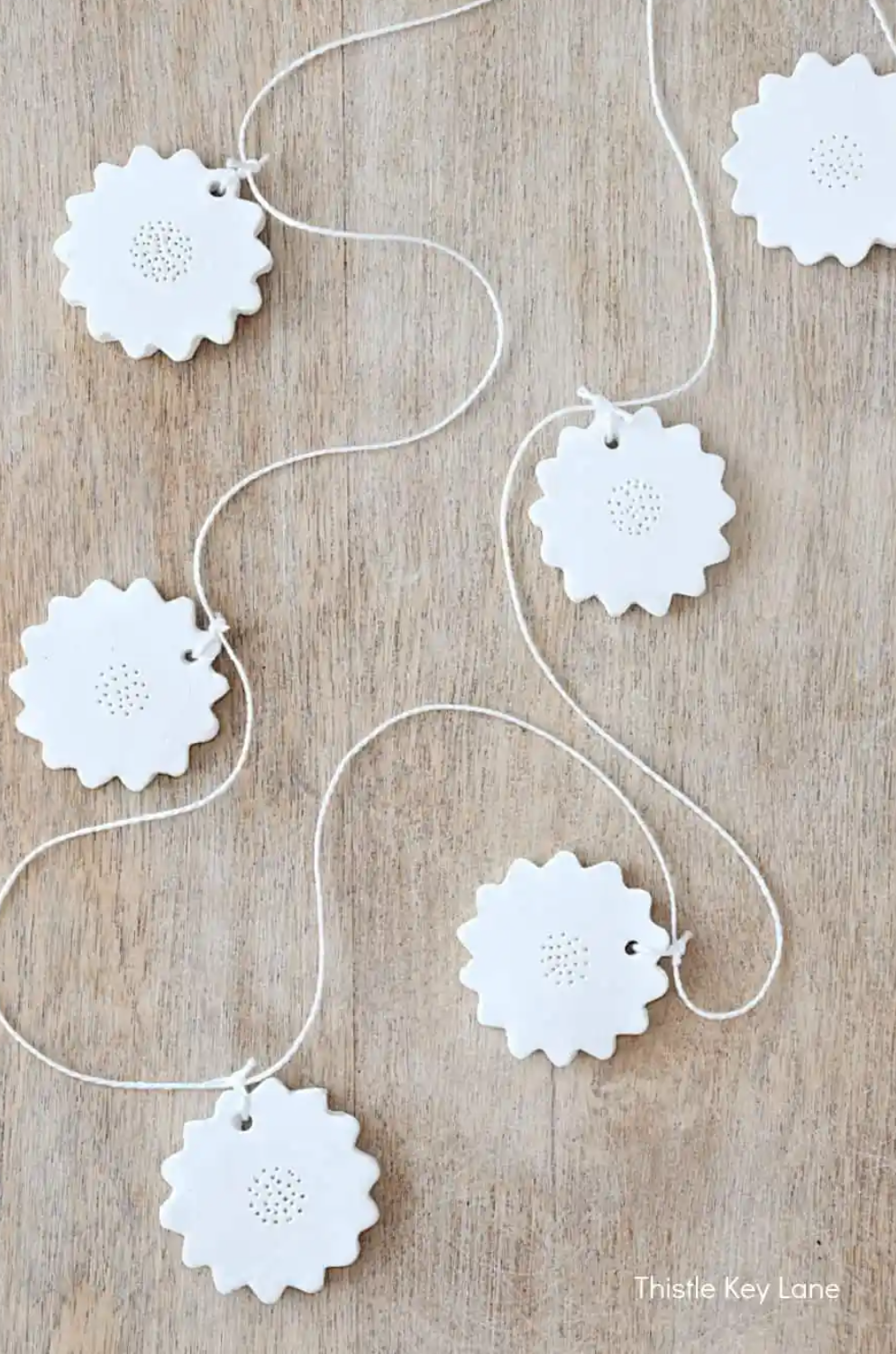 Another project I LOVE are these DIY Clay Flowers! Aren't they just beautiful??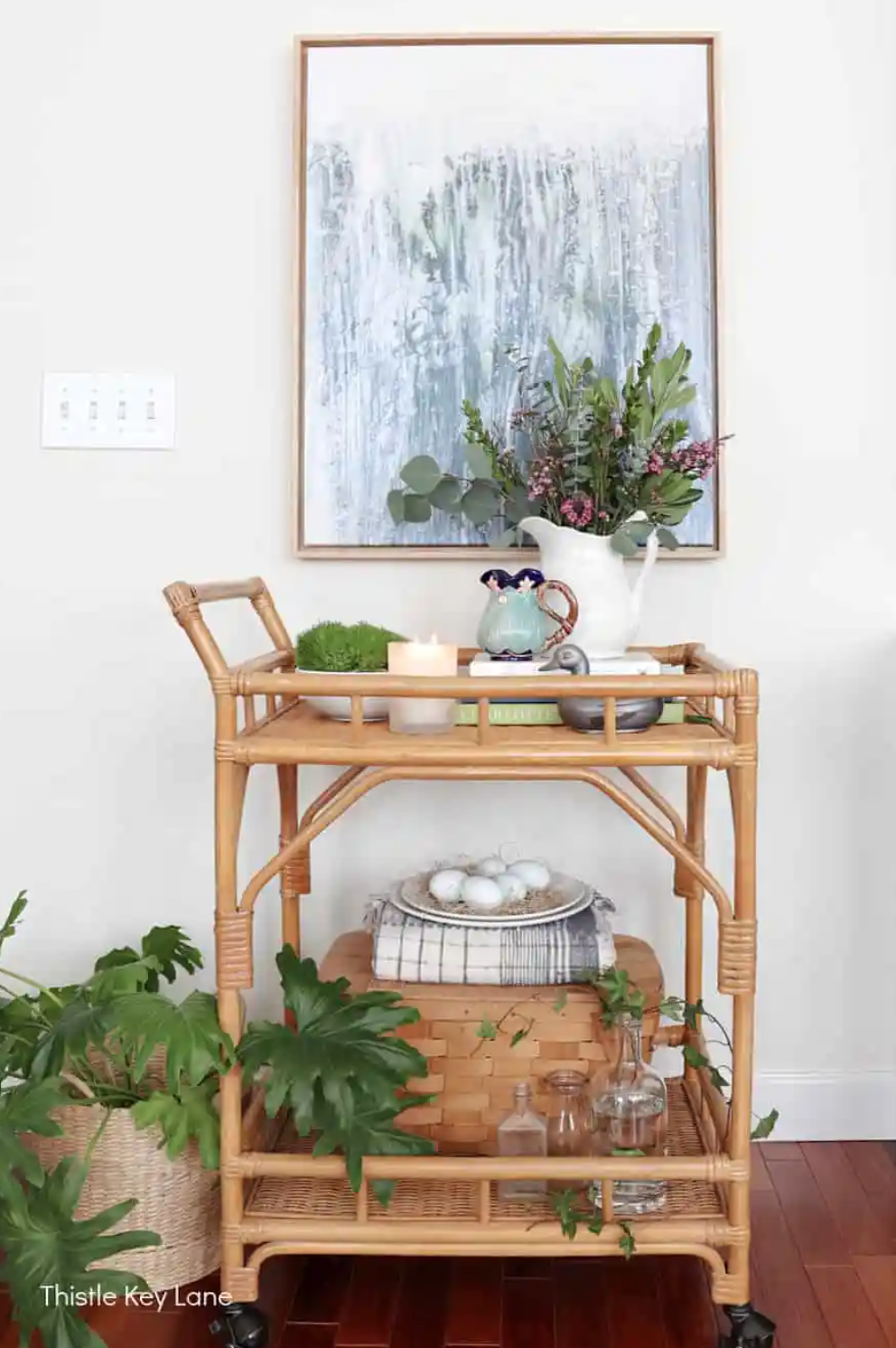 I also love the way Michelle styled this beautiful spring bar cart. You will love following along with Michelle on Instagram at @thistlekeylane. I also love that she loves PLAID!!
Welcome Home Saturday