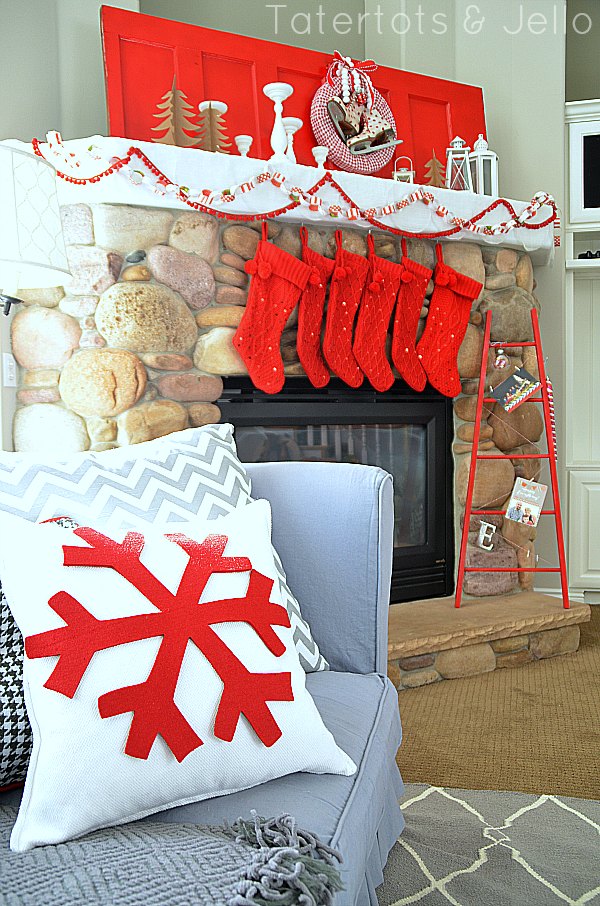 I love decorating my mantel for the holidays. Last year, my colors were red and turquoise and I went for a whimsical party theme.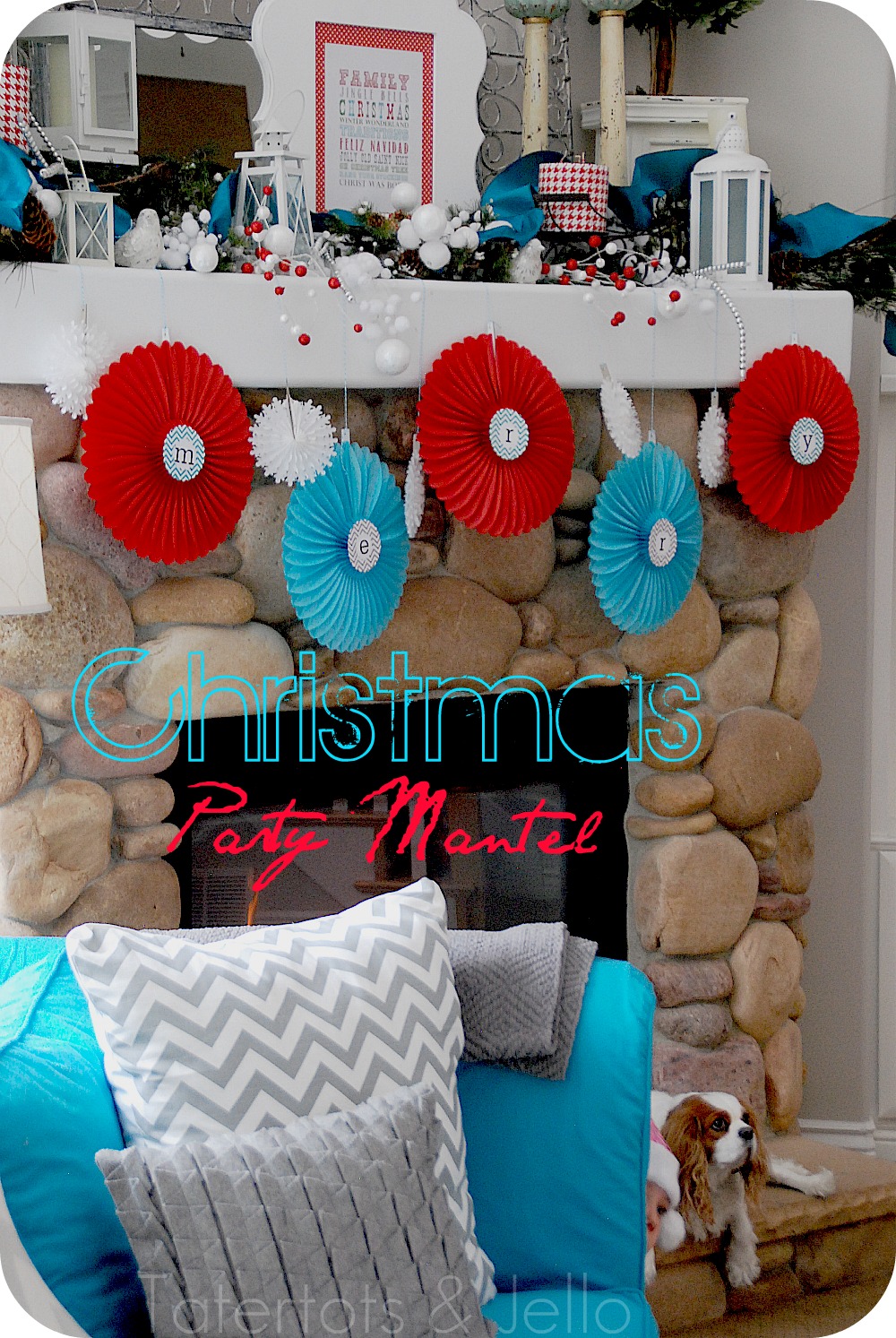 This year I thought it would be fun to go with a simpler Scandinavian-ish Red and White theme. I love the Scandinavian aesthetic – clean, simple and pretty. My husband spent two years in Finland and his love of the culture really inspired me.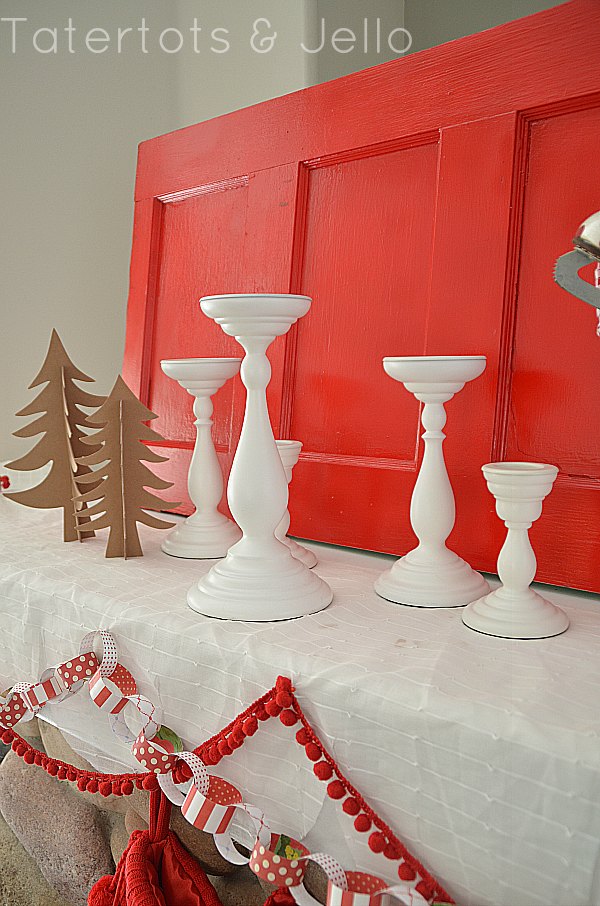 The first thing I did, was I spray painted a vintage door that I have used over and over for different mantel ideas. I used Apple Red from Valspar. Then I made a little mantel skirt out of some sheer drapery fabric. I traced some plates with a pencil to make scallops and cut them out.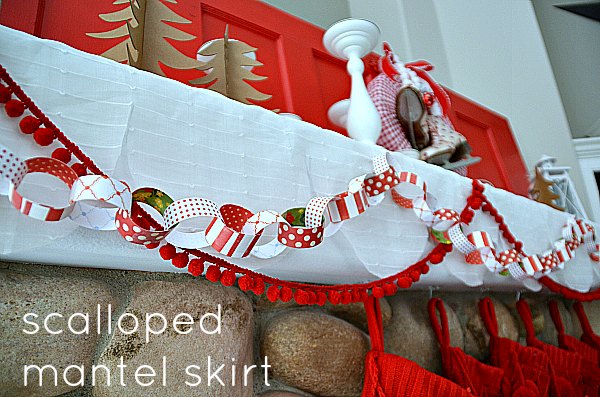 Then I added some white candlesticks from Ikea, along with some various white lanterns and some simple paper trees.
I also made some simple red and white paper chains and draped them across the mantel with some pom pom fringe.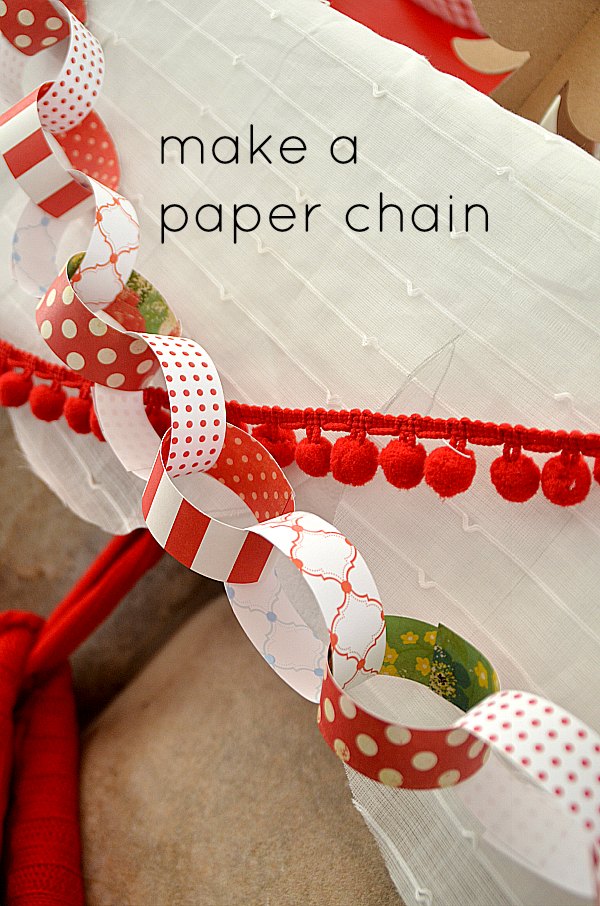 The centerpiece of the mantel is a Winter Ice Skate Wreath. I found some vintage skates and I added some polka dots I cut out with my Silhouette machine. I attached them to the skates. Then I found some classic red and white plaid material and wrapped it around the wreath form and attached the skates to the top by tying the skate laces to the top. And then I tied the wreath to the door with some pom pom ribbon along with some jingle bells.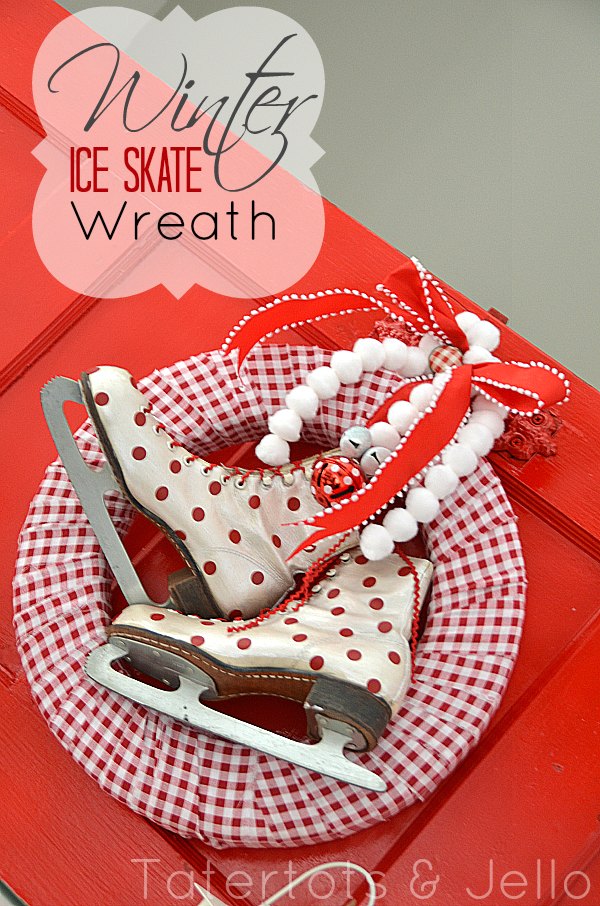 Another thing I made for this mantel was a smaller version of the advent/card holder ladder that I made last year.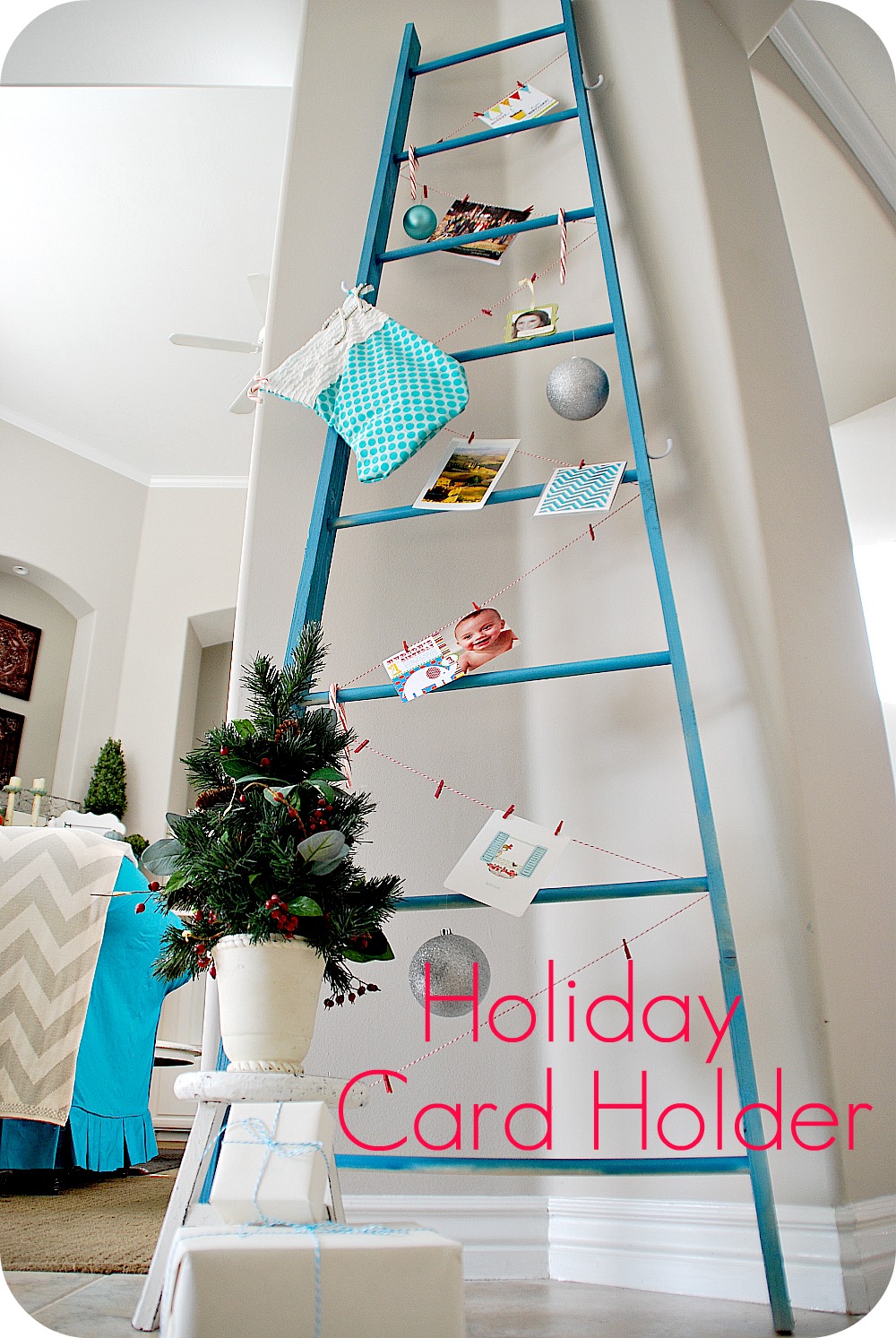 I can't wait for some holiday cards to arrive so I can hang them up!! (a tutorial on how to make the mini ladder card holder is coming up soon)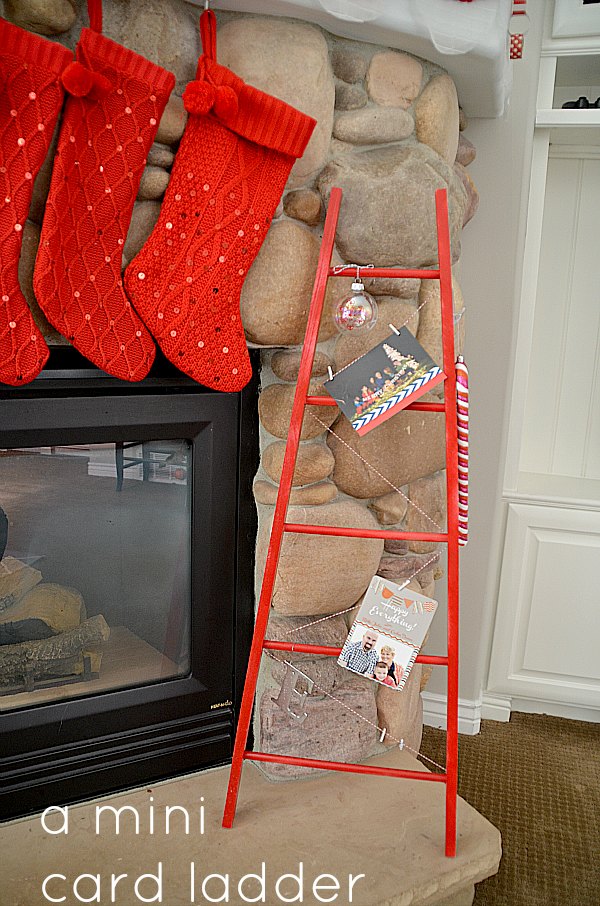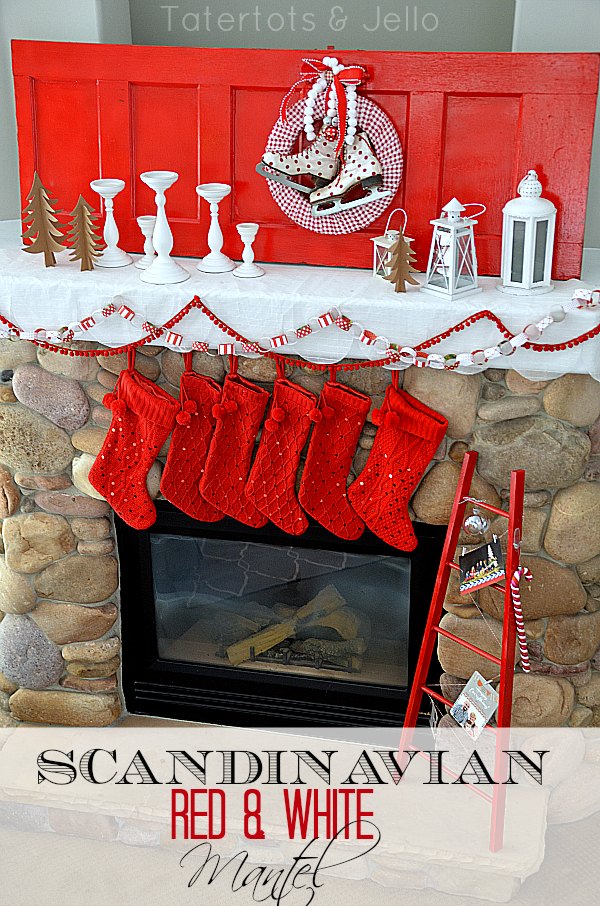 Be sure to check out the Amazing Wreaths Pinboard that Beckie and I have created along with Styrofoam Crafts. There are so many amazing wreaths linked up there. TONS of inspiration!!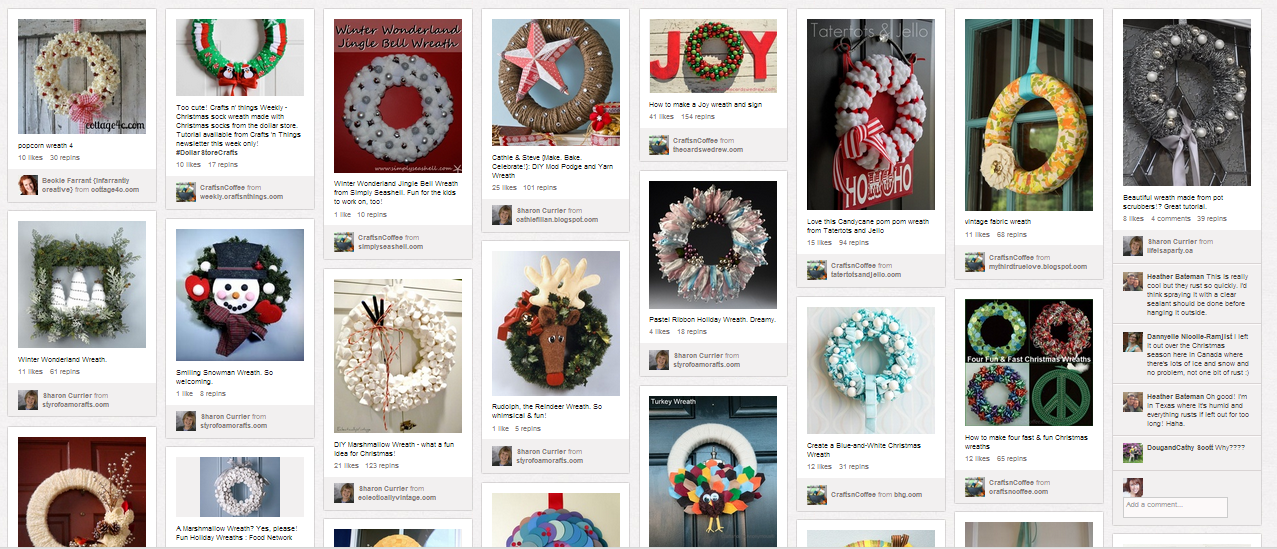 For great wreath and crafty ideas — follow along with Styrocrafts
Have you made a wreath for the Holidays??
Leave the link to YOUR wreath in the comments, I would LOVE to add it to the Amazing Wreaths pinboard!!
xoxo
Have a HAPPY Day!!