Ballard Designs Christmas Holiday Sign Knock-off!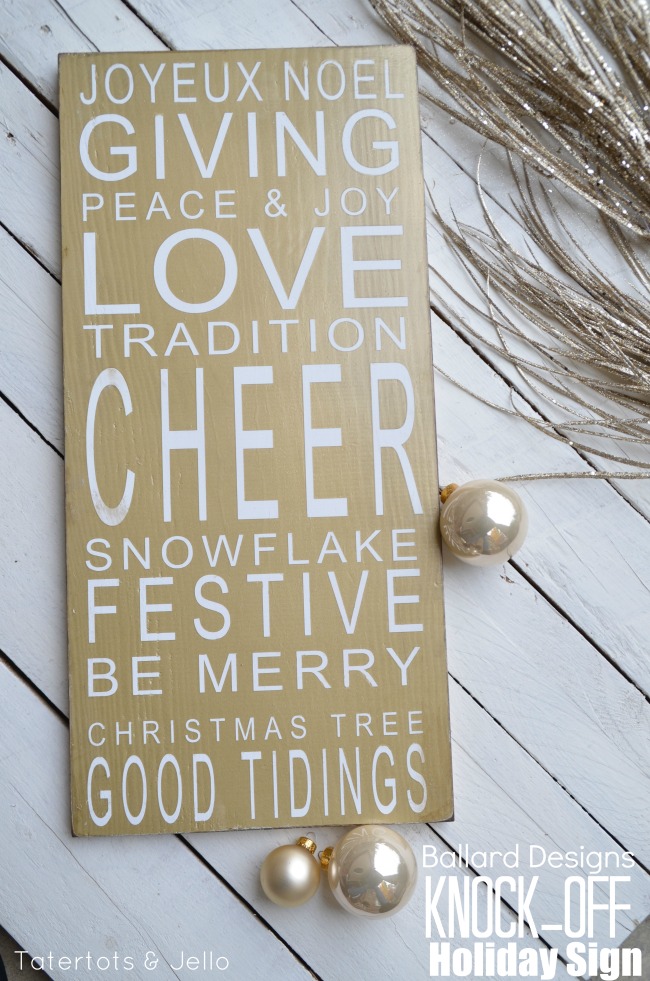 I'm working on a Christmas Tree through Michaels. It's so fun!! Of course I want to channel GOLD, but also white and grey. I think it's going to be so pretty! I will be revealing the full tree on November 1st!!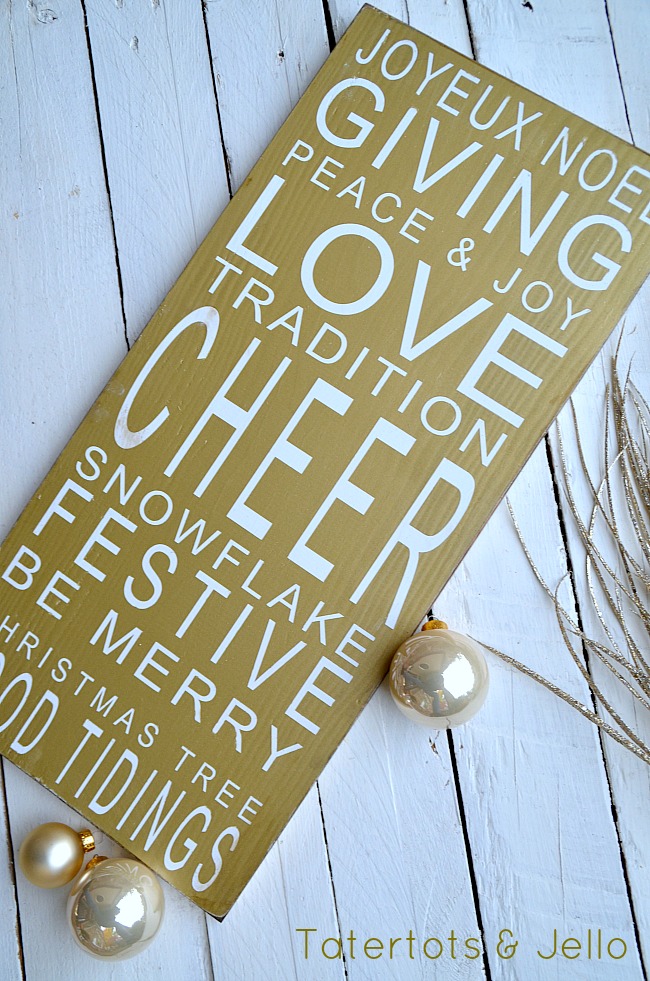 And as part of this Holiday Tree – I thought it would be a challenge to recreate this Ballard Designs Christmas sign. I changed the colors to reflect my Christmas 2013 theme of Gold, White and Grey. This is such an easy project. And instead of $69 — I made mine for under $12!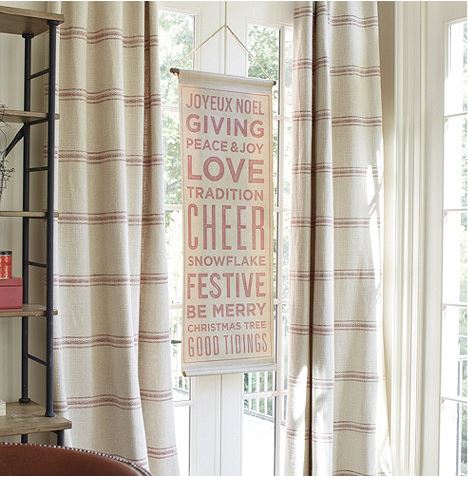 Here's how I made the Ballard Designs Knock-Off Holiday Sign: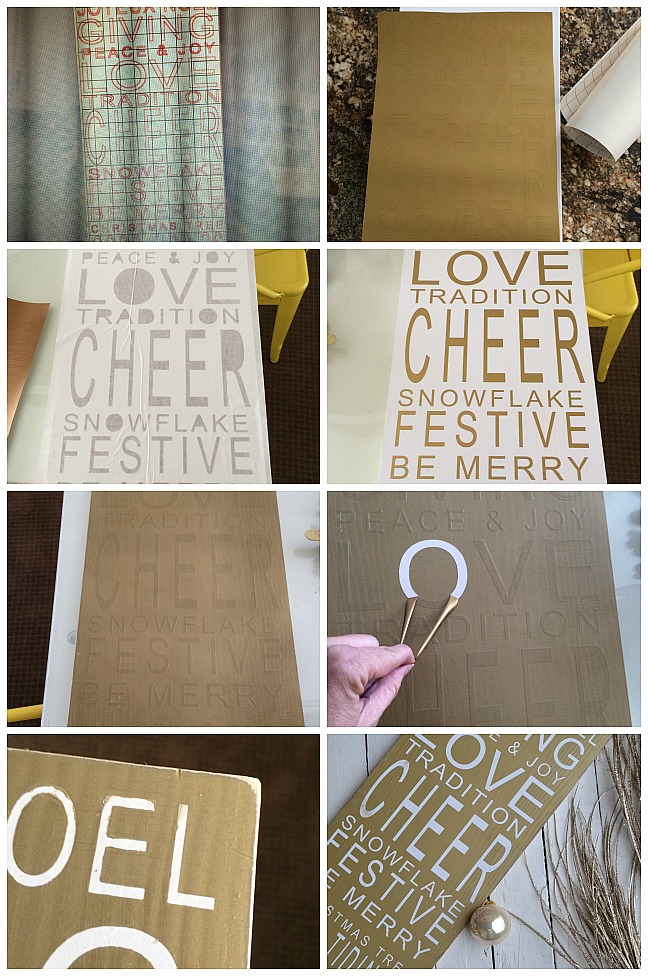 I took a cheap shelf board and had the Lowes guys cut it to the right size.
Then I designed the art in my Silhouette Studio software to fit the size — 10 inches wide by 20 inches long.
I cut the vinyl with my Silhouette Cameo craft cutter.
Then transferred it onto transfer paper.
I painted the board matte white and then put the vinyl on the board, pressing the vinyl lettering securely onto the board.
Then I spray painted the board gold and let it dry.
I peeled the letters off, leaving white letters.
Then I sanded the edges and added some stain to the sanded areas.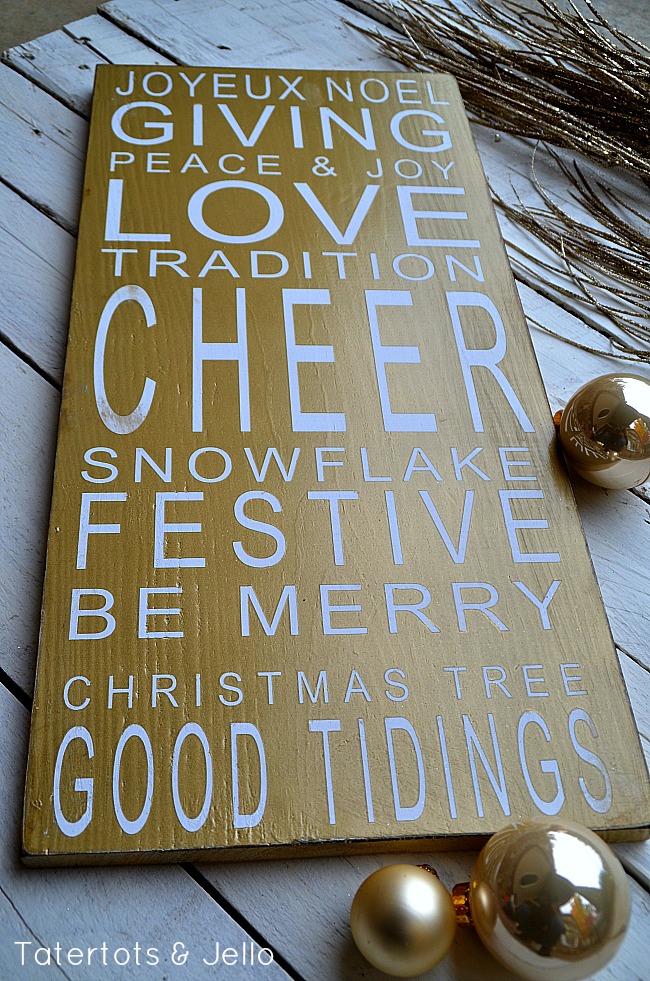 SUPER fast and easy!!
I can't wait to show you the tree. And here's a hint — there are more Ballard Designs Knock-offs on the tree too!!
SO fun!!
Be sure to follow along with the Michael's tree challenge by following the #JustAddMichaels on twitter!! I can't wait to show you the tree on Friday!!
Have a Creative Day!
xoxo

Thanks Michaels for the gift cards and tree for this challenge. All ideas and opinions are 100% mine.