Back To School DIY Teacher Gift – perfect to pair with a planner, notebook or school supplies to give to the teacher in YOUR life!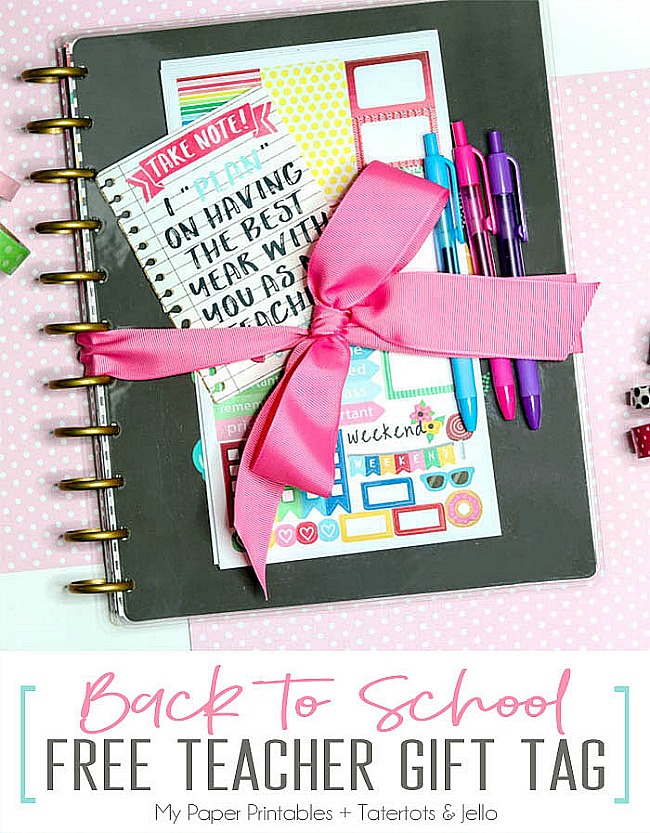 Back to School DIY Teacher Gift Tags
Let's kick off the school year with an adorable Back To School DIY Teacher Gift. These little gift tags would be perfect to pair with a Teacher Planner, a journal, stickie notes or even a cute To-Do list. Giving a little gift on the first day of school is a great way to introduce yourself and make a memorable impression. We are a DIY kind of family, so we love coming up with something useful teachers would love, but low cost and as always add a touch of cuteness with a printable tag or card to welcome teachers back to school.
If you want to make a DIY Daily To Do List Notepad check out our tutorial here. Super easy to create in minutes and would be a great craft project for the new school year.
Print off in 2 sayings and color combos
These back to school teacher gift tags come in 2 sayings and color combos. Print out on card stock, trim tickets apart, punch holes in the edge and attach to an adorable planner or notebook for your new teacher.
Grab the PNG files for Print Then Cut
If you love using a Cricut like I do, grab our PNG files to use as a Print Then Cut File. That makes cutting out the tags a breeze.
Print them out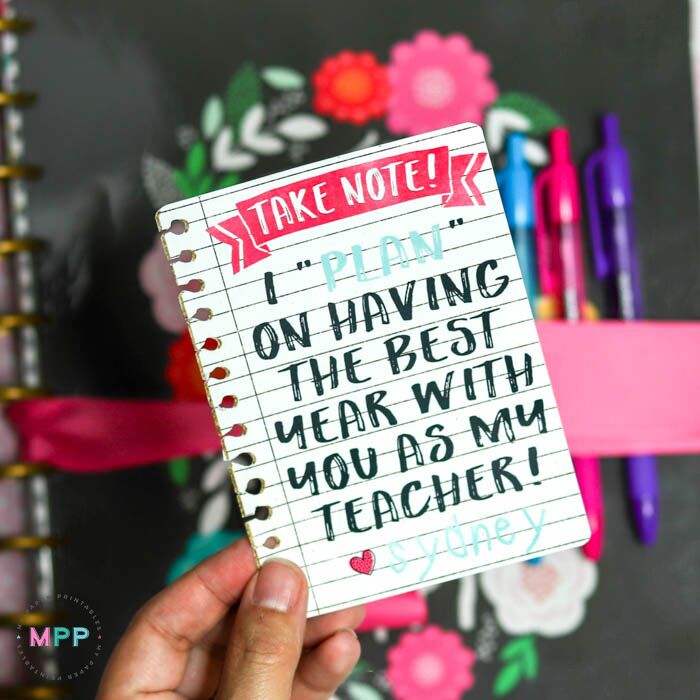 Right-click on this link to download the tags
Once you have cut out the back to school teacher tag, gathered a planner, journal or cute note cards, grab a colorful pen or pencil to add to the gift.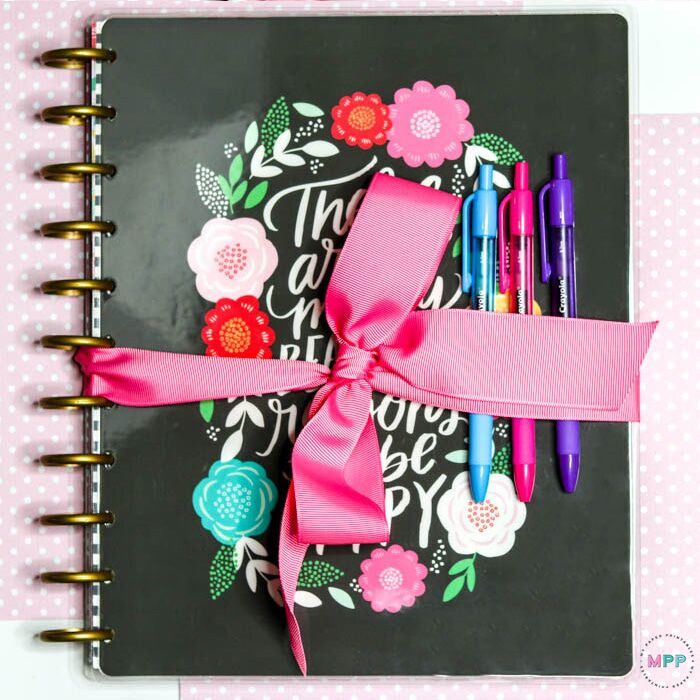 Pair them with a planner, journal or cute note cards
The choices these days for planners and notebooks are endless. I picked up my planners at Michael's with a 40% off coupon. Total mom win!!
Grab the coordinating planner sticker sheets for free
If you head over to My Paper Printables, you can also score these planner sticker sheets to add to your gift…for free! Simply print on sticker paper and either cut around stickers or use your Cricut again for an easy Print Then Cut PNG file. I am totally in love with Print Then Cut files lately, they make creating this easy back to school teacher gift so much easier. Plus it saves me time, energy and money! Who doesn't want that?
Start a new tradition!
After showing your new teacher a little love, why not start a new school tradition this year?
No matter how you kick off the start of the new school year, creating traditions for your family are my favorite. One of our family traditions is adding lunch box notes during the school year. Adding a little love to there lunchbox might just be what they need to have a smooth start to what can be a stressful transition. Check out below to see our tutorial on how to make your own lunchbox notes printing on sticky notes. Quick & easy!!
You may also like to check out…
Back To School Planner Sticker Sheets
Lunch Box Sticky Notes Tutorial
Thanks Traci! I love this teacher gift idea.
Be sure to follow My Paper Printables for amazing ideas and printables!!
xoxo