Mother's Day is coming up so fast!!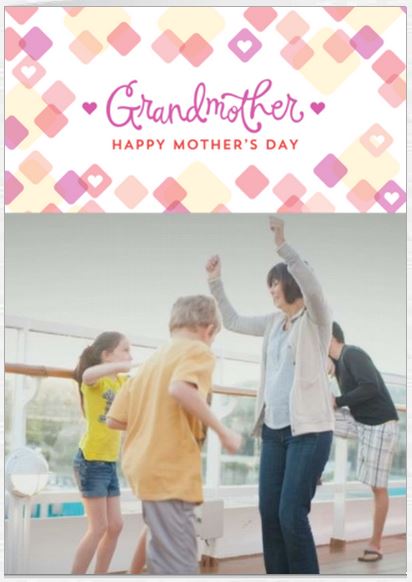 I feel so blessed to have a wonderful Mom AND Mother-In-Law in my life.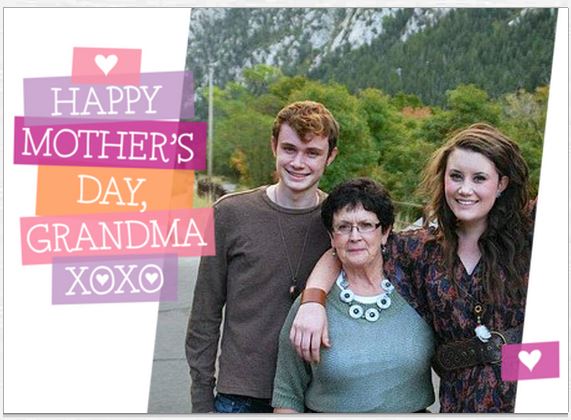 They have taught me so much about what it means to be a good mom, wife and example to my kiddos. My mom encourages me so much and she is such a courageous example to me.
My mother-in-law lives just a few houses down from me and she helps me so much when my husband is traveling!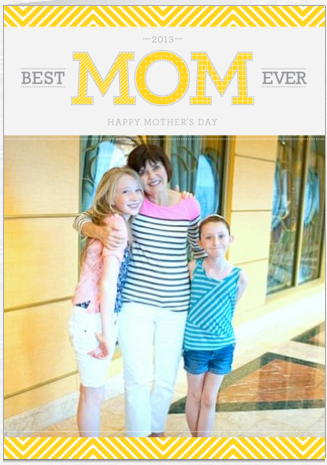 I know for me, it's hard to find ways to express my gratitude to this amazing women in my life.
I think pictures are SO important and such a wonderful way to show the special moments in our lives. And when CardStore.com contacted me and showed me the personalized cards I could make with my own photos – I loved the idea!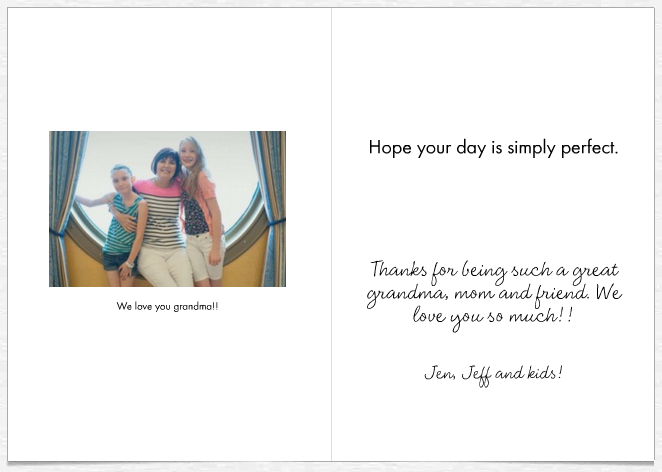 I have a hard time finding cards that I like at the store, and then once I do — I forget to get the stamp bought and sent. And cards are so expensive!
That's why I loved this idea. I can make my card at home and then have Cardstore.com print it off and send it to my loved ones. And the shipping is free!
Here's the another card I made for my mom on CardStore.com.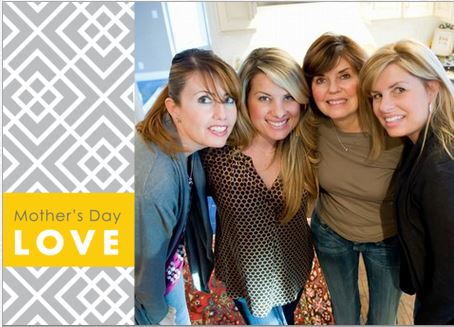 I think they are so cute – you could also frame them and keep them in your home!

And Cardstore.com has a special offer just for Tatertots and Jello readers – Personalized Mother's Day cards for only $1.99!
you really can't beat that – and free shipping too.
I'll show you how to get this exclusive deal in a second – it really is such a great idea and for less than a generic card at the drugstore, you can send a Cardstore.com customized card to you mom or mother-in-law this Mother's Day. She will love it!!
And, you can even add your signature – so cool.
Another awesome thing is that CardStore.com will print, stamp and send my card for me in the mail!

Isn't that awesome and SO easy!!
You can send a card to your mom, mother-in-law, godmother, aunts, sisters, or any other amazing women in your life!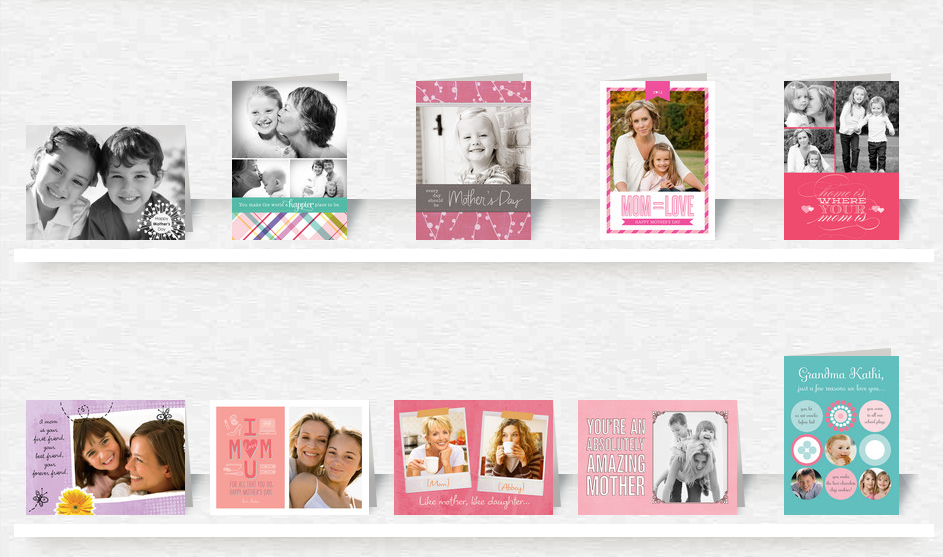 Their Mother's Day cards range from touching to whimsical, from irreverent to sentimental. And you can get them for $1.99!
Here's how:
Special Tatertots and Jello.com coupon code:
Visit CardStore.com, choose a Mother's Day card, and, at checkout, use
* * * * *
Hopefully that made your Mother's Day shopping a bit easier!
I am SO excited to give these cards to my mom and mother-in-law.
Which one is YOUR favorite??
Let me know in the comments!
xoxo

(Here's Cardstore.com's legal disclaimer: Create any Mother's Day card for $1.99 when code CSF3199 is applied at checkout. No minimum purchase necessary. Offer valid through 5/6/13. Coupon code CSF3199 must be entered during online checkout. Coupon does not apply to shipping & handling charges and cannot be combined with other offers. Coupon code is not valid on previous purchases, and excludes all plush and greeting card bundles as well as non-card items. Coupon code may be used to purchase more than one Mother's Day greeting card but is not valid on orders of 150 cards or more. Discount applied at checkout. To prevent abuse, we reserve the right to discontinue or modify this offer at any time without notice. Offer is subject to change and expires at 11:59 pm PST on 5/6/13. Offer intended for use in the United States, US territories, and Canada.) And here are my disclosures – I have received compensation for this post; however, I only feature products and services that I truly like or use.