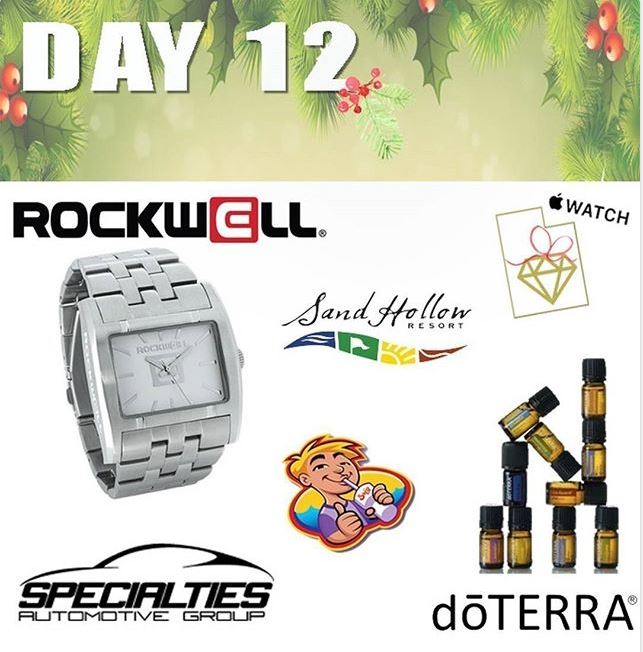 Happy CHRISTMAS EVE! I've been partying over on Instagram with an amazing holiday giveaway series and its the LAST day! It's also the BIGGEST GIVEAWAY day yet…Day 12 is worth $2400 in prizes! There is definitely something for everyone! Just head over to Instagram and enter to win @gemsofutah.
This time of year is when germs make their way into our homes. @doterra has an amazing gift pack full of helpful natural ways to help keep families healthy!
Family Physician Kit
Petal Diffuser
On Guard Drops
Foaming Hand Wash + 2 Dispensers
On Guard Cleaner Concentrate
On Guard Toothpaste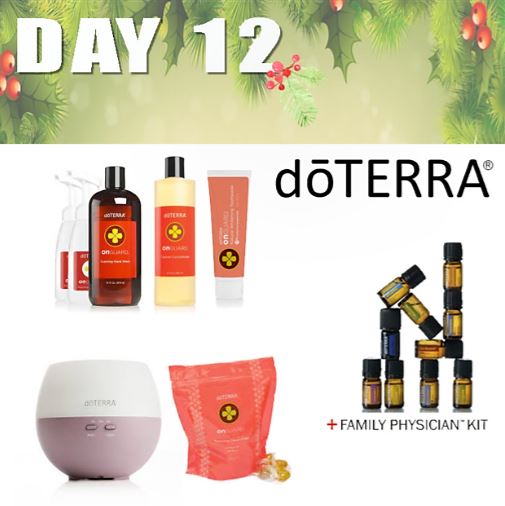 Win an amazing Apostle watch from the guys @rockwellwatches while you are at it!
Love to GOLF, take yourself AND three friends golfing at @sandhollowresort for some relaxation and fun!
Take your car to get a custom detail from @specialtiesautogroup
and stop at @swigstop for a dirty Dr. Pepper and a Sugar cookie on your way!
Plus check out the Apple watch giveaway sponsored by the #UtahGemsGiveaway folks themselves.
More details and to enter go to @gemsofutah
I can't wait to see who wins!!
Happy Holidays!!
xoxo